Introducing the Diiib Future-O Automatic Descaling Booster Temperature Display Shower, the ultimate showering experience that combines innovation, convenience, and luxury. This cutting-edge shower system is designed to elevate your daily routine, providing you with a truly indulgent and refreshing bathing experience like no other.
Say goodbye to the hassle of manual descaling with the Diiib Future-O. Equipped with an automatic descaling feature, this shower ensures that your showerhead remains clean and free from mineral buildup, guaranteeing optimal water flow and pressure at all times. No more clogged nozzles or reduced water output – just pure, invigorating showers every time.
With its intuitive temperature display, the Diiib Future-O allows you to effortlessly set and maintain your desired water temperature. No more guessing games or sudden temperature fluctuations – simply adjust the shower to your preferred warmth and enjoy a consistent and comfortable bathing experience. This feature is especially beneficial for families with children or elderly individuals, ensuring their safety and preventing any accidental scalding.
The Diiib Future-O is packed with a range of impressive features that enhance your showering experience. Its advanced water-saving technology intelligently regulates water flow, reducing consumption without compromising on performance. This not only helps you save on your water bills but also contributes to a more sustainable lifestyle.
Crafted with premium materials, the Diiib Future-O boasts a sleek and modern design that effortlessly complements any bathroom decor. Its durable construction ensures long-lasting performance, making it a worthwhile investment for years to come. The showerhead is also easily detachable, allowing for convenient cleaning and maintenance.
Experience the ultimate luxury and convenience with the Diiib Future-O Automatic Descaling Booster Temperature Display Shower. Upgrade your daily routine and transform your bathroom into a personal oasis of relaxation. With its automatic descaling, temperature display, water-saving technology, and durable design, this shower system offers unparalleled value to customers seeking a truly indulgent bathing experience.
Elevate your showering experience with the Diiib Future-O – where innovation meets luxury.
Model Number: DXHW001
Valve Core : French VERNET thermostatic valve core
Number of Handles:Single Handle
Feature:Thermostatic Faucets
Feature:Temperature sensitive
Feature:Cold and Hot
Cold/Hot Water Control Type:Auto-Thermostat Control
Style:Contemporary
Type:Fixed Rotatable Type
body material: Brass/ABS
hand shower head:ABS
slide bar:stainless steel
thermostatic mixer:thermostatic mixer valve shower,thermostatic mixer bathroom shower
thermostatic shower mixer:thermostatic shower faucet mixing valve
thermostatic shower faucet:thermostatic shower set
thermostatic shower faucet set:thermostatic shower bath mixer
shower faucets bathroom:shower faucet wall
shower faucet set:rain shower system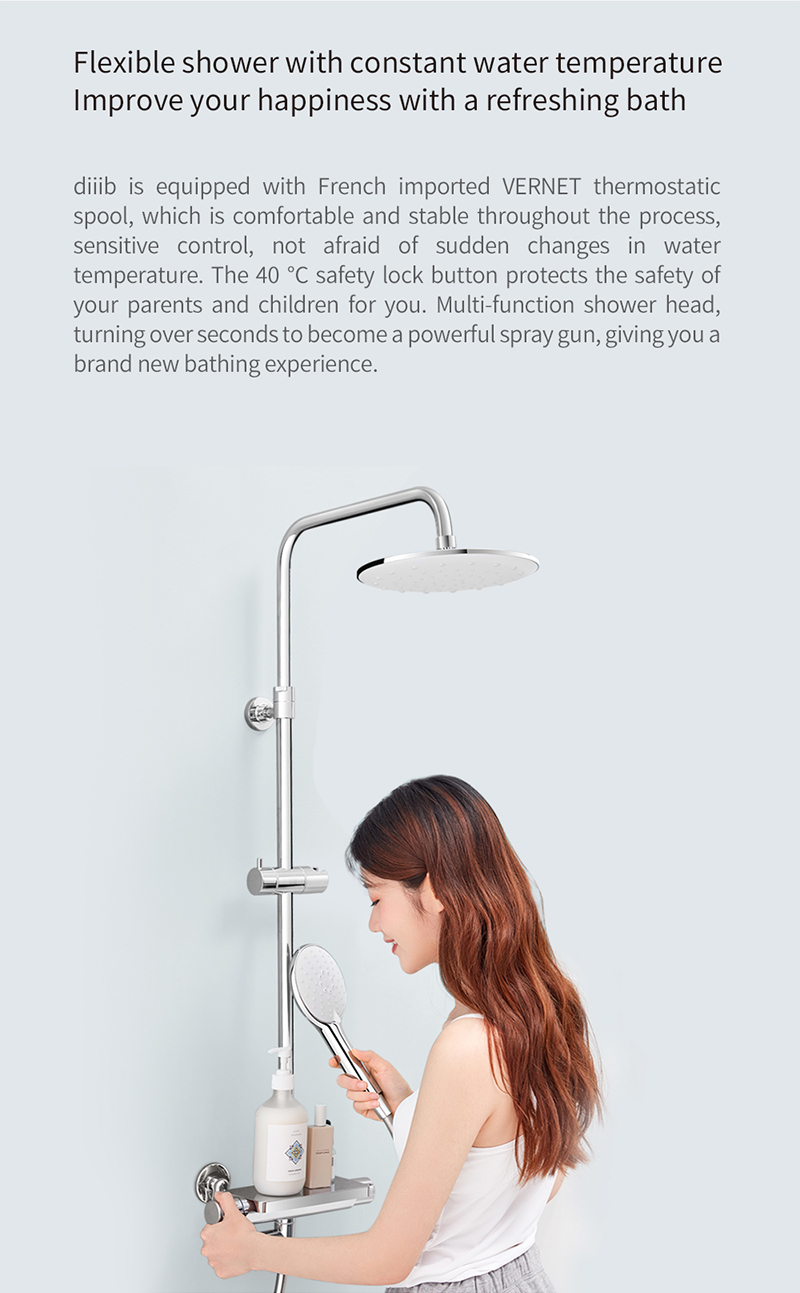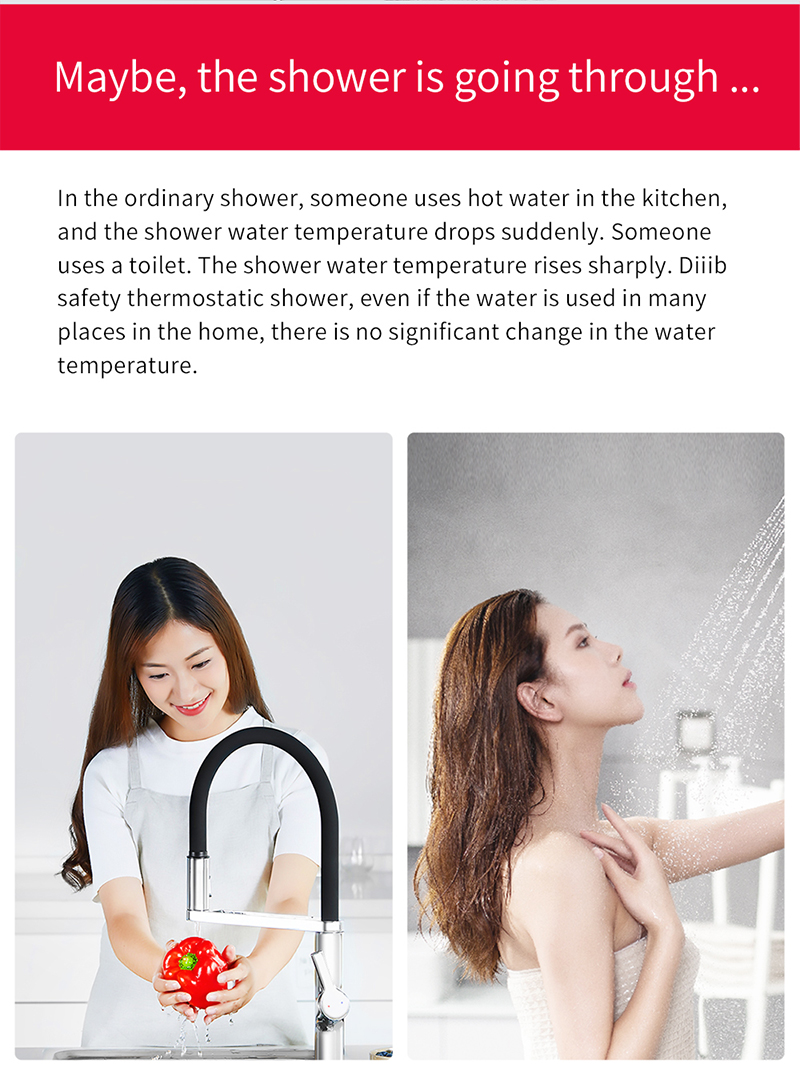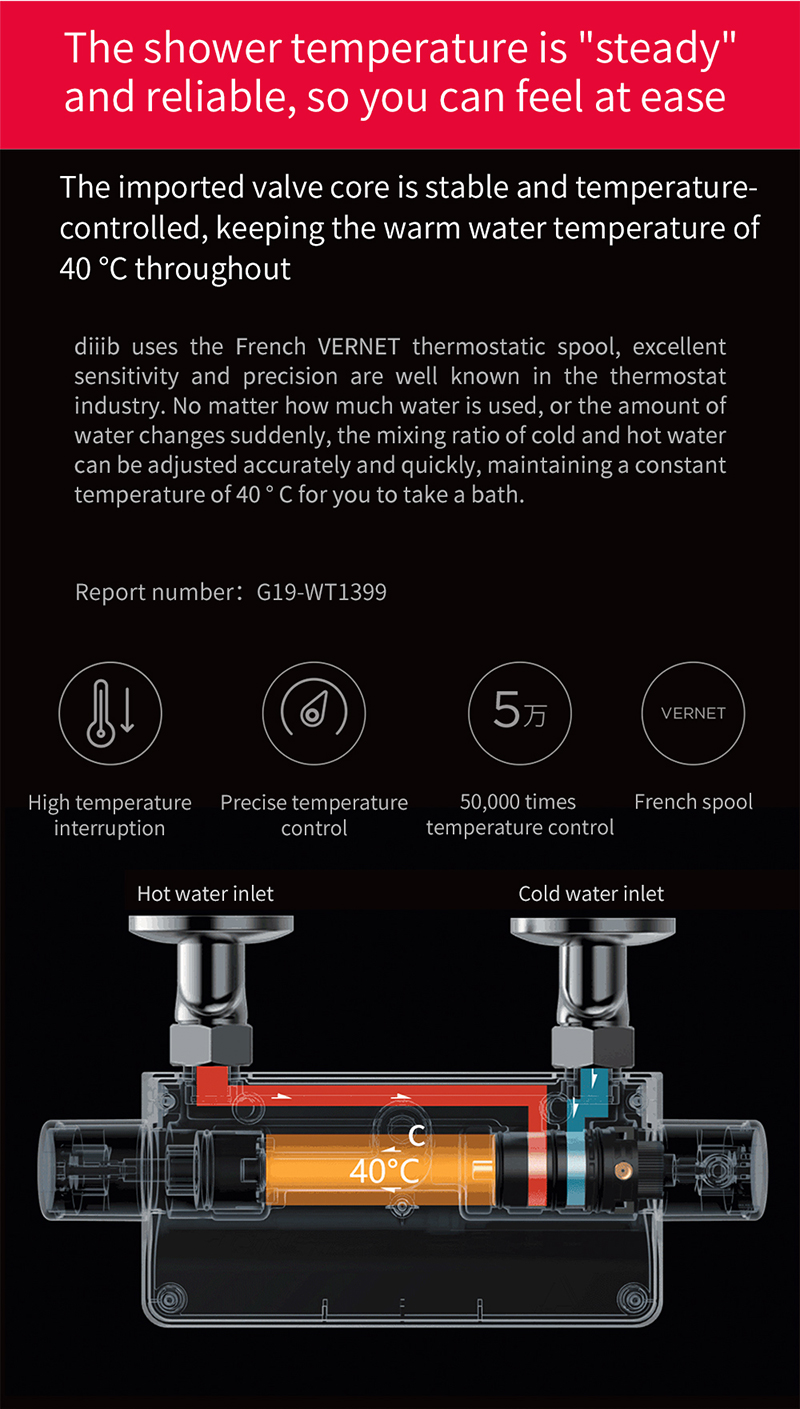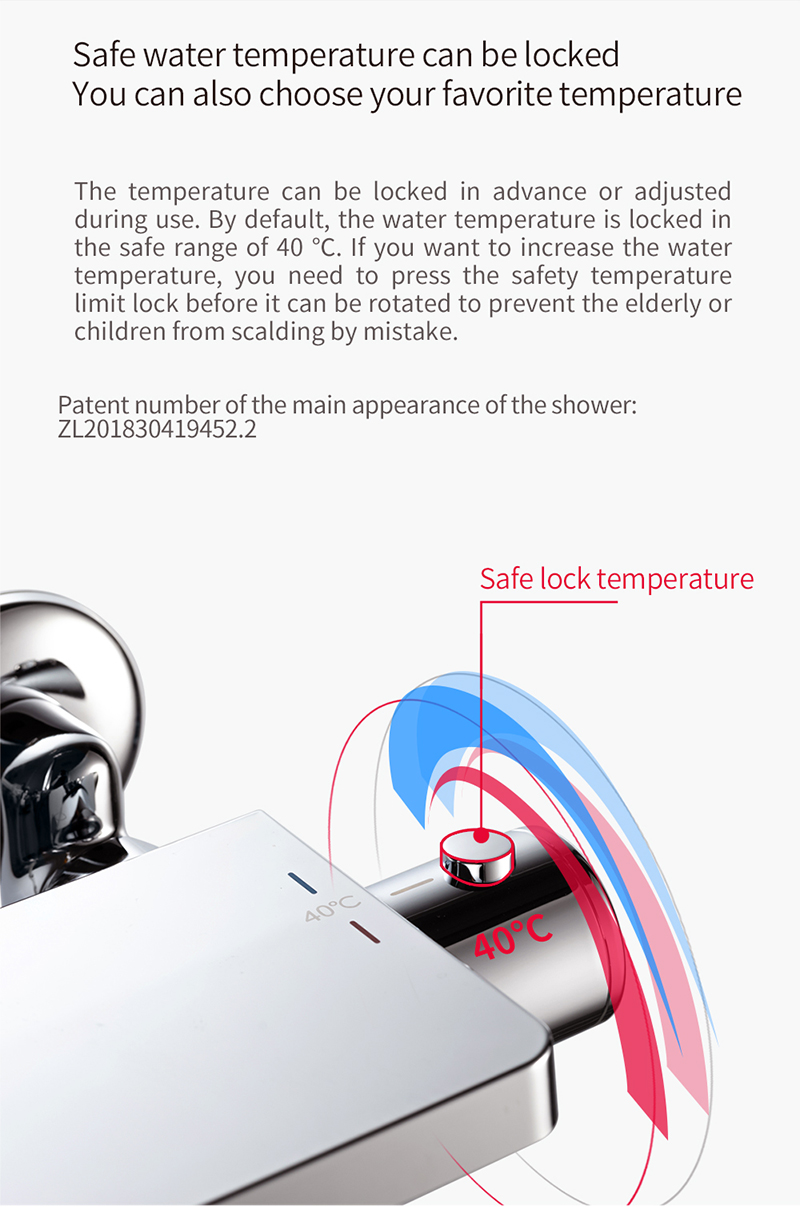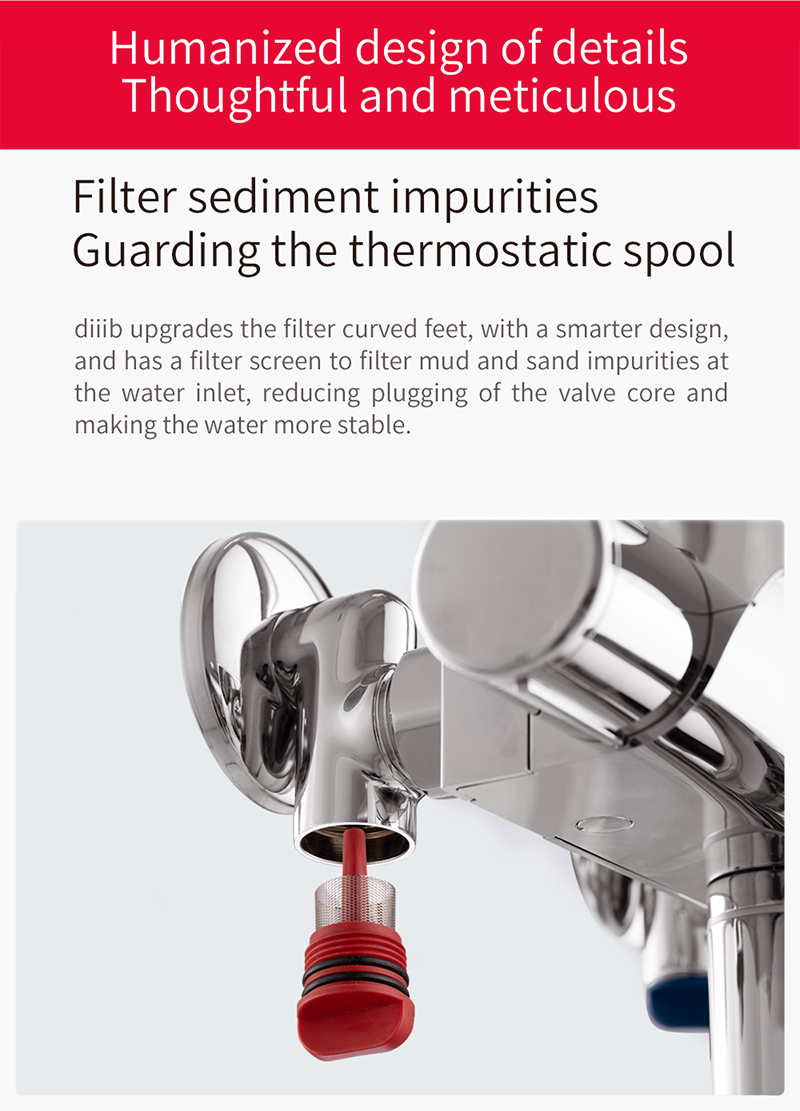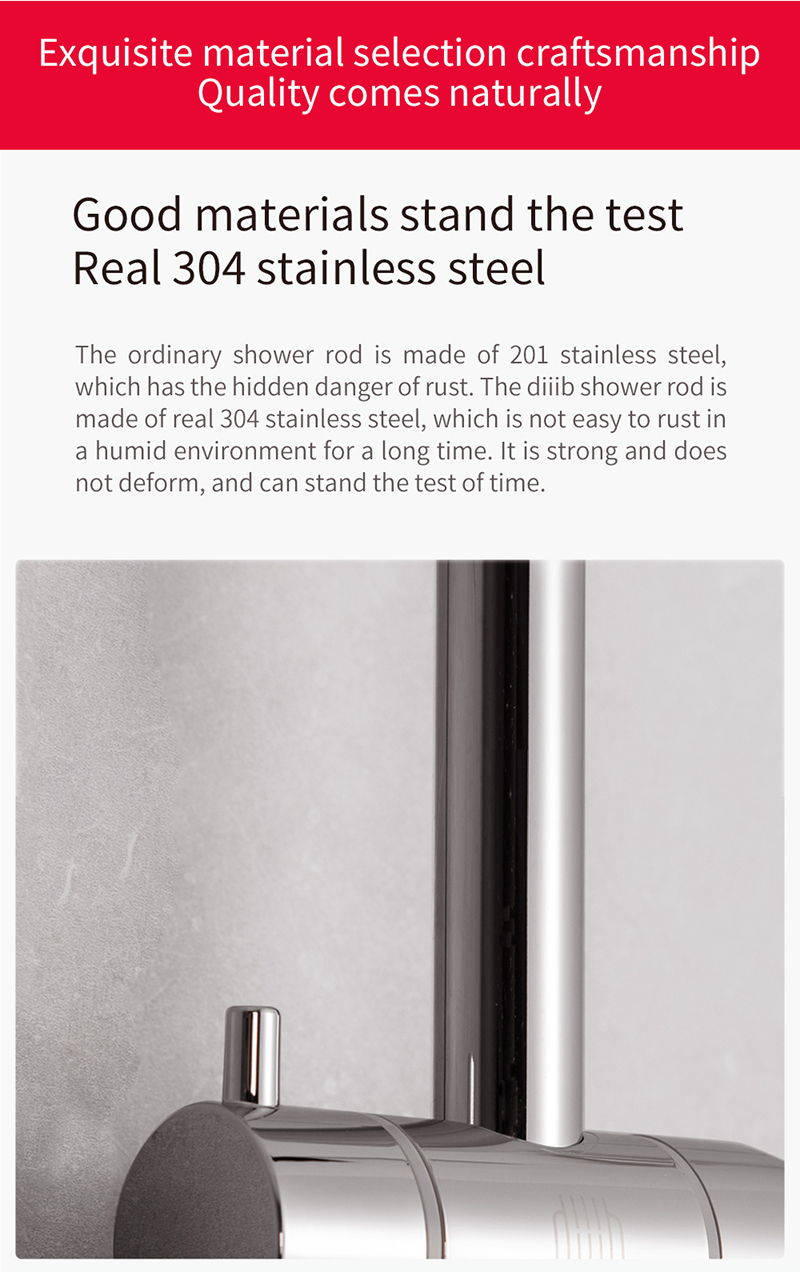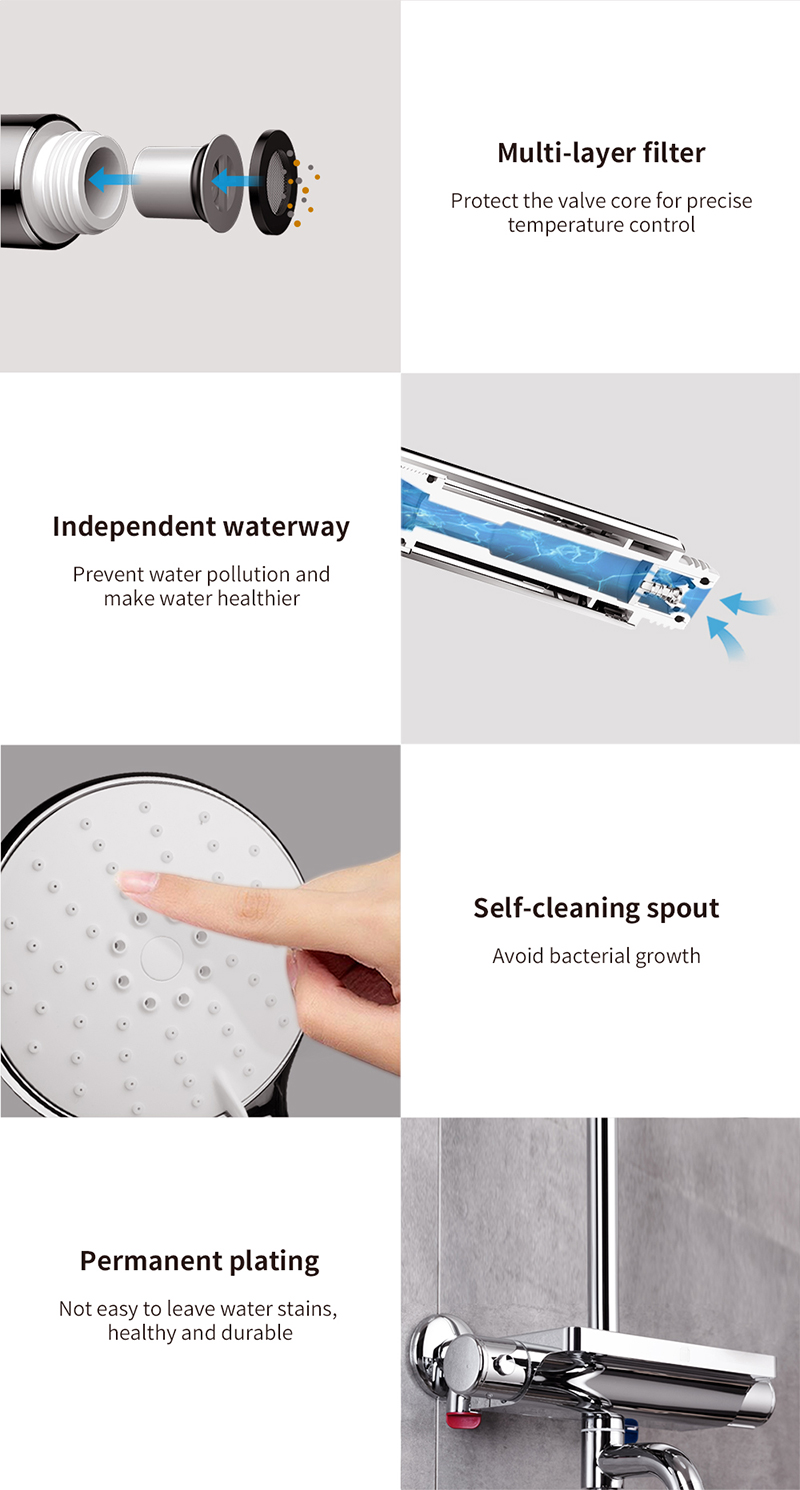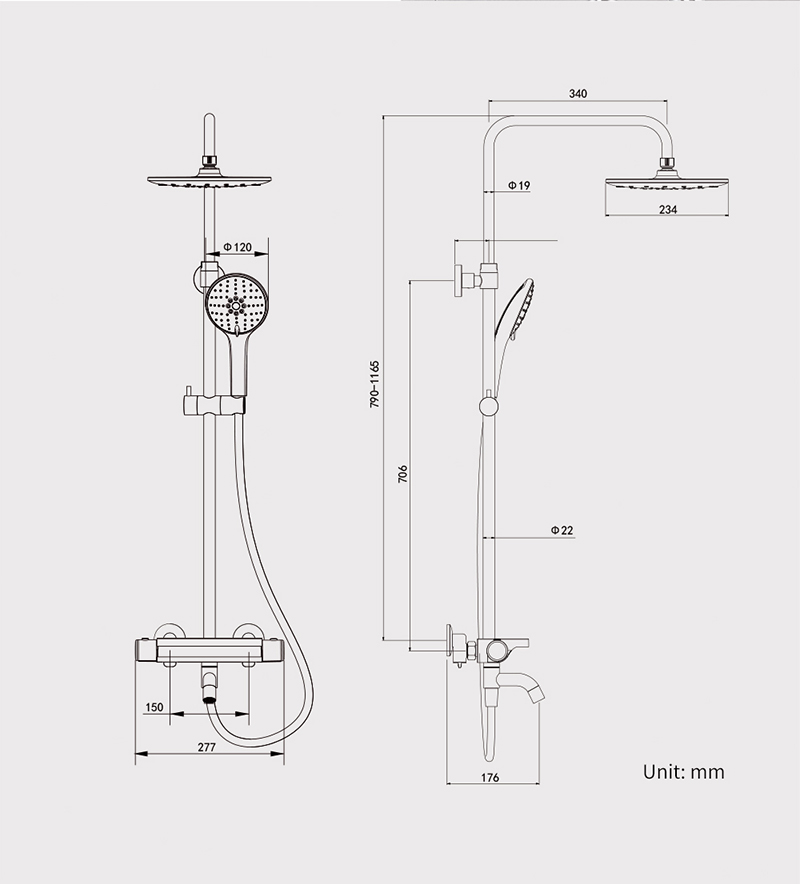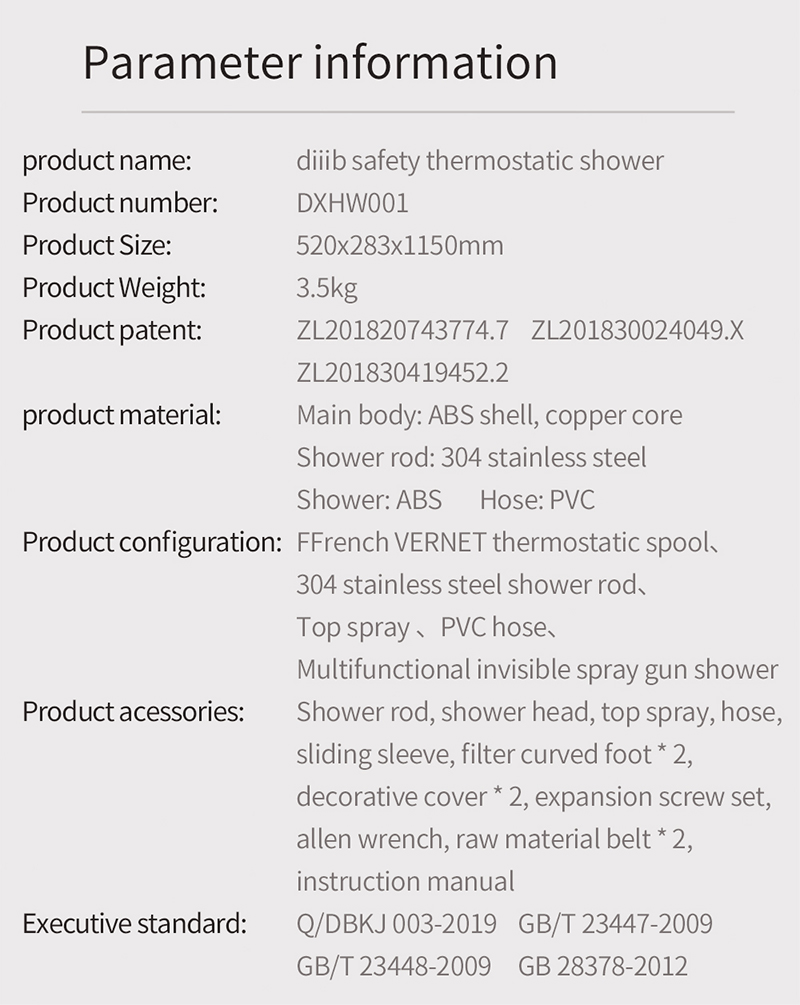 Model Number: DXHW001 Valve Core : French VERNET thermostatic valve core Number of Handles:Single Handle Feature:Thermostatic Faucets Feature:Temperature sensitive Feature:Cold and Hot Cold/Hot Water Control Type:Auto-Thermostat Control Style:Contemporary Type:Fixed Rotatable Type body material: Brass/ABS hand shower head:ABS slide bar:stainless steel thermostatic mixer:thermostatic mixer valve shower,thermostatic mixer bathroom shower thermostatic shower mixer:thermostatic shower faucet mixing valve thermostatic shower faucet:thermostatic shower set thermostatic shower faucet set:thermostatic shower bath mixer shower faucets bathroom:shower faucet wall shower faucet set:rain shower system