The Garmin Forerunner 955 Solar GPS Running Smartwatch is the ultimate companion for avid runners and fitness enthusiasts. With its cutting-edge technology and sleek design, this smartwatch is designed to help you achieve your fitness goals and make the most out of every workout session.
One of the standout features of this smartwatch is its solar charging capabilities. Powered by the sun, the Forerunner 955 can provide extended battery life, ensuring that it keeps up with your active lifestyle without needing frequent recharging. Whether you're running through the city streets or exploring nature trails, this smartwatch will have your back.
Equipped with a highly accurate GPS system, the Forerunner 955 allows you to track your runs with precision. It not only records your distance, pace, and time, but also provides valuable insights into your performance. With detailed metrics such as stride length, cadence, and vertical oscillation, you can analyze your running technique and make necessary improvements.
The Forerunner 955 also features advanced heart rate monitoring technology. With its built-in wrist-based heart rate monitor, you can keep track of your heart rate zones and ensure that you're training at the right intensity for maximum results. Whether you're aiming to burn calories, improve endurance, or increase speed, this smartwatch will help you stay in the optimal heart rate zone.
Staying connected while on the go is made easy with the Forerunner 955. It allows you to receive smart notifications from your compatible smartphone directly on your wrist, so you never miss an important call or message. You can even control your music playlist, so you can stay motivated with your favorite tunes during your workouts.
In addition to its fitness features, the Forerunner 955 offers a range of smart and convenient functions. It includes a built-in compass, altimeter, and barometer, making it a reliable companion for outdoor adventures. It also features Garmin Pay, allowing you to make contactless payments on the go, so you can leave your wallet at home.
With its sleek and stylish design, the Forerunner 955 can seamlessly transition from workouts to everyday wear. The high-resolution color display is easy to read, even in bright sunlight, and the durable construction ensures that it can withstand the toughest of workouts. Whether you're sweating it out in the gym or braving the elements outdoors, this smartwatch will withstand the test of time.
Overall, the Garmin Forerunner 955 Solar GPS Running Smartwatch is a game-changer for runners and fitness enthusiasts. With its advanced features, accurate tracking capabilities, and long-lasting battery life, it's the perfect companion for achieving your fitness goals and staying connected on the go. Upgrade your fitness routine and experience the power of Garmin technology with the Forerunner 955.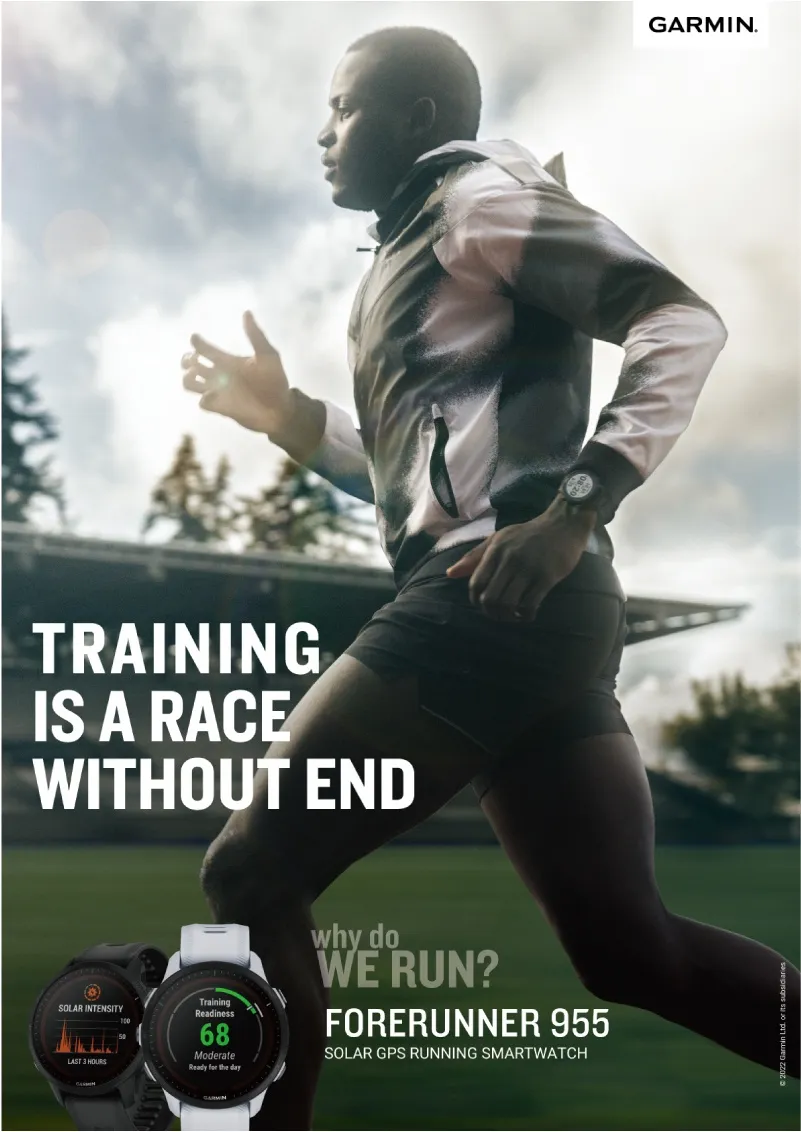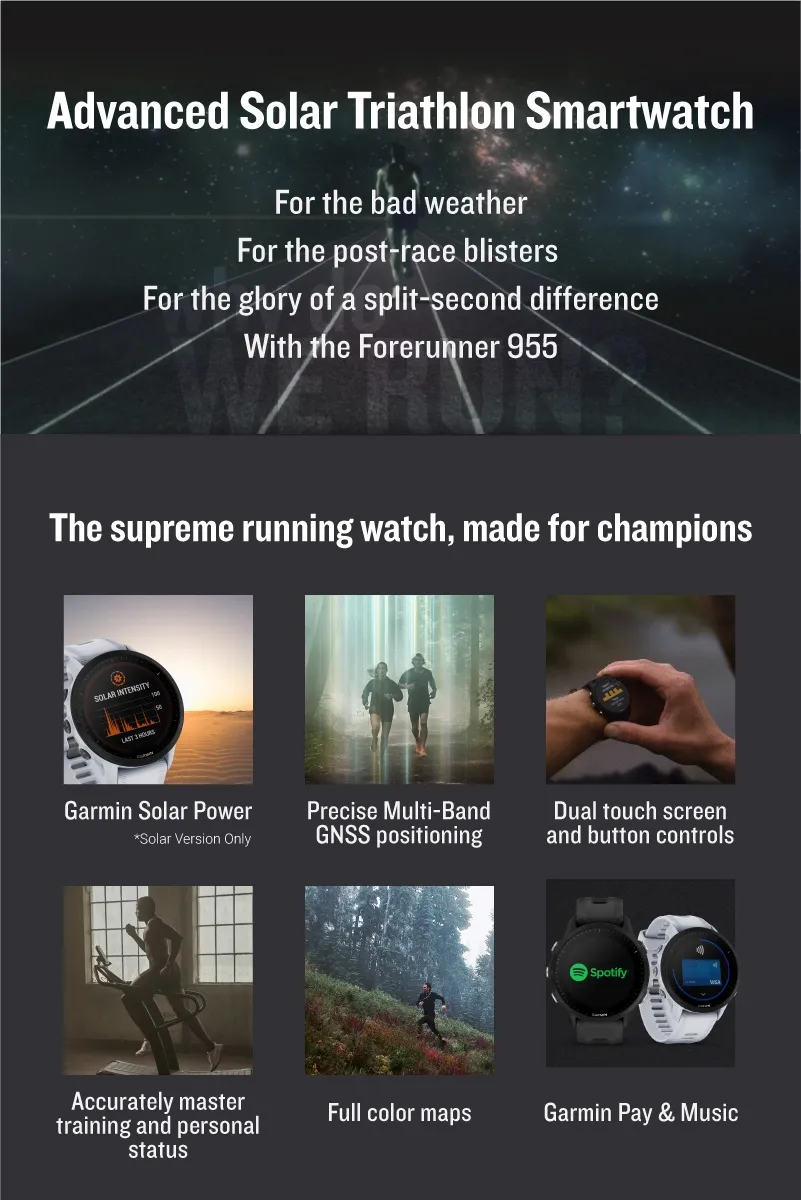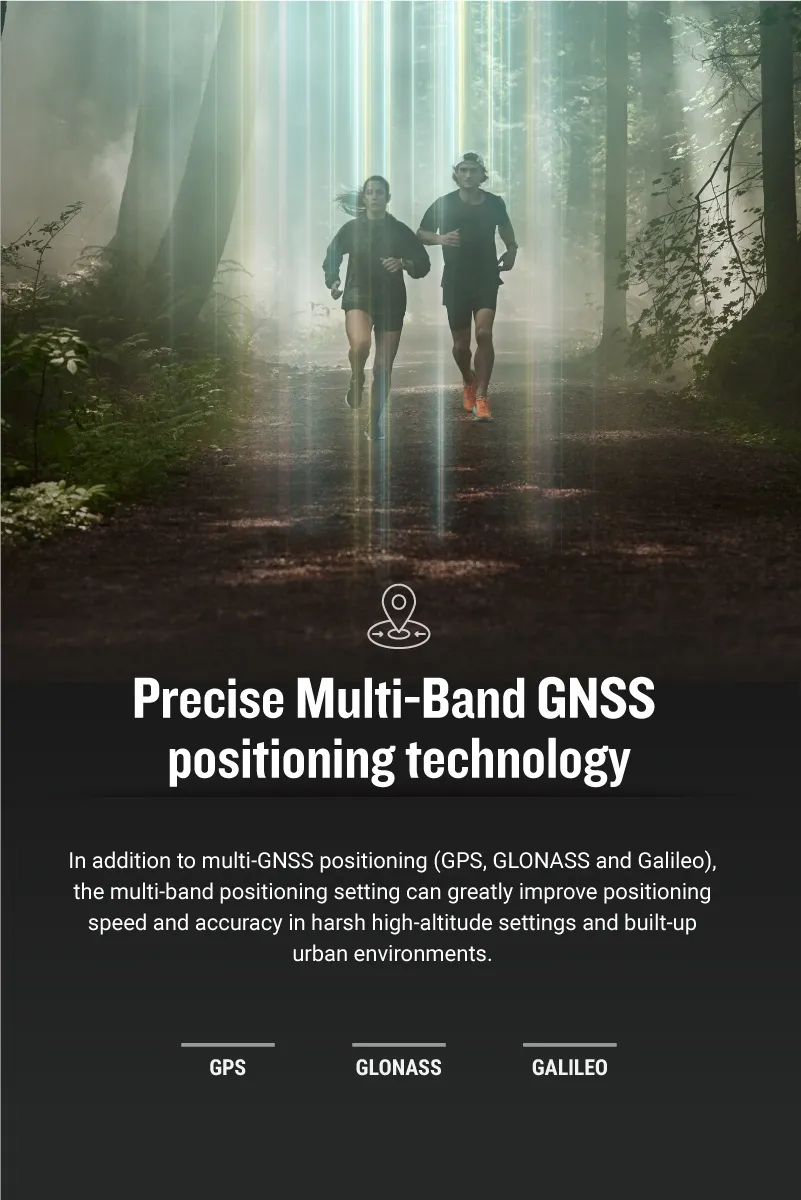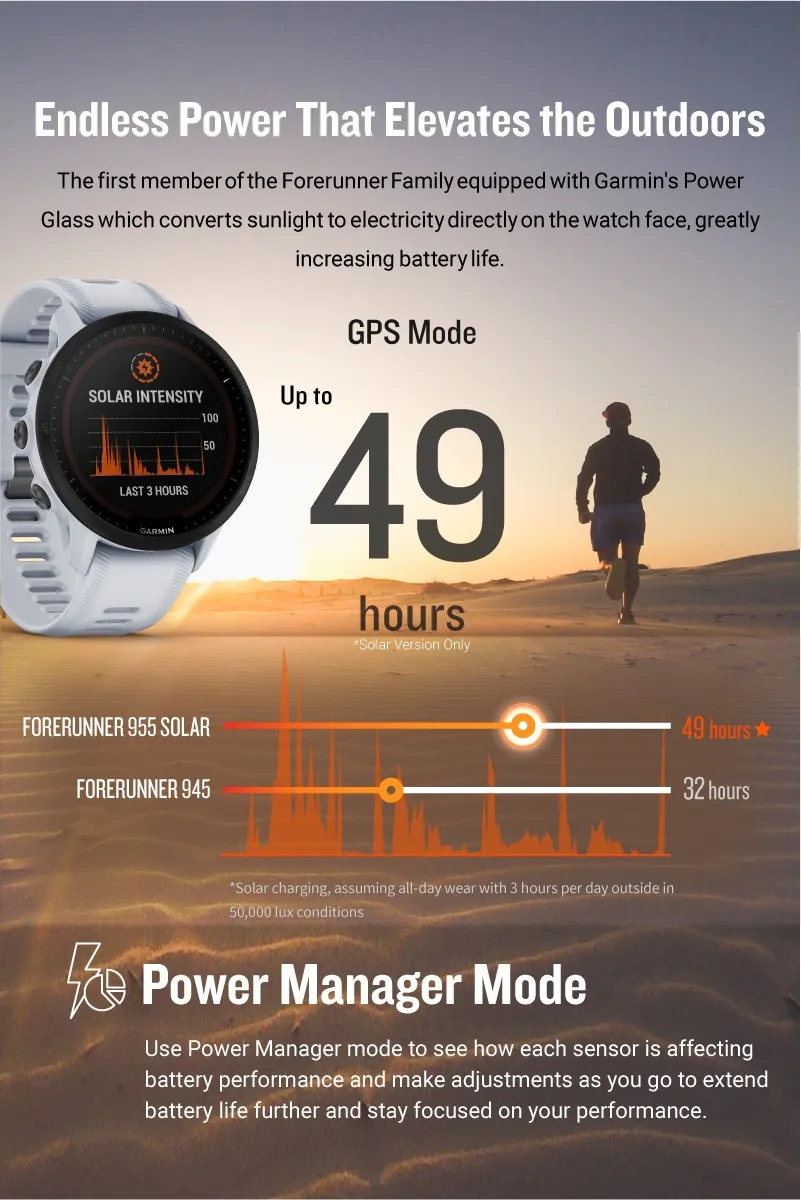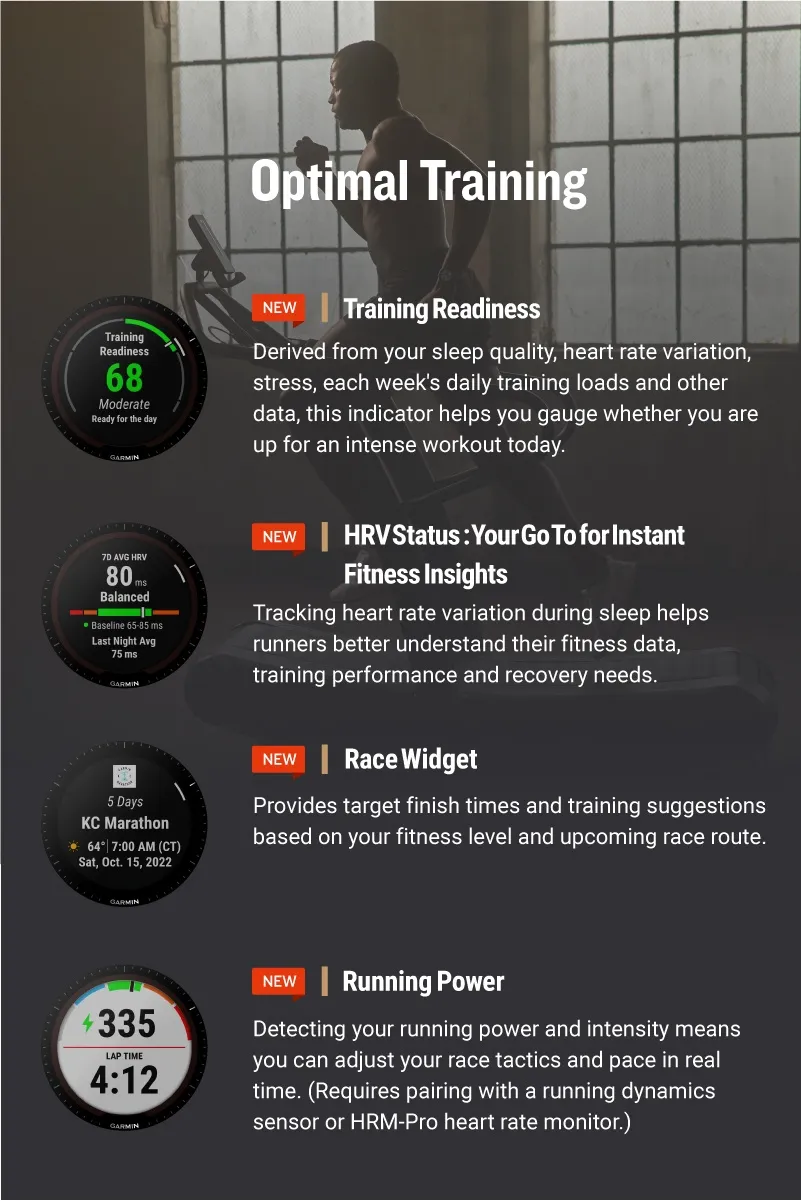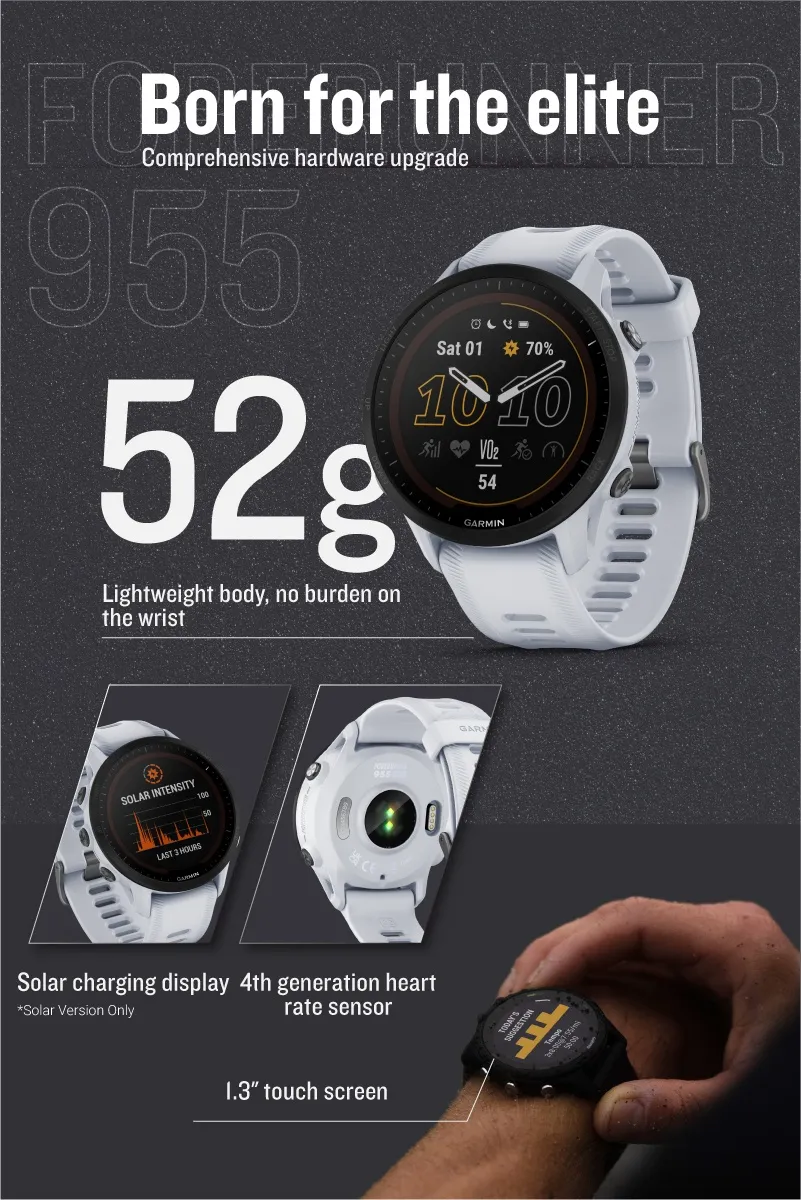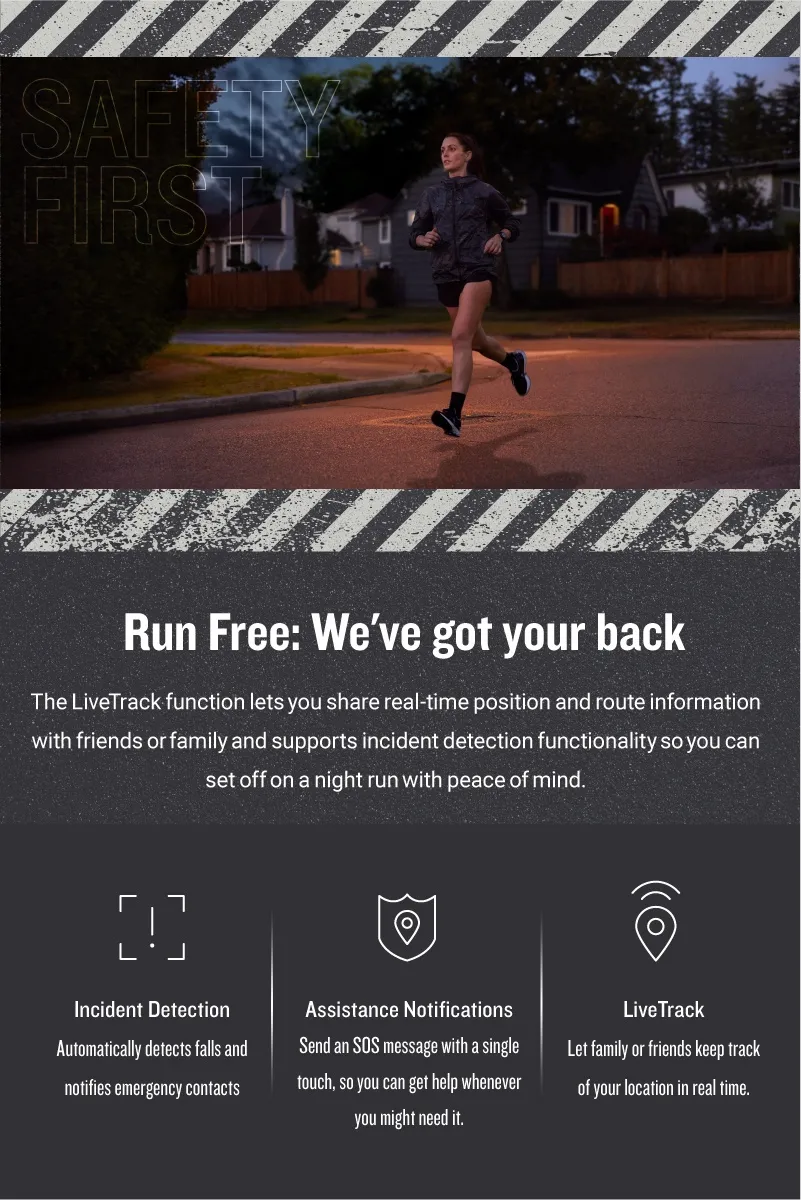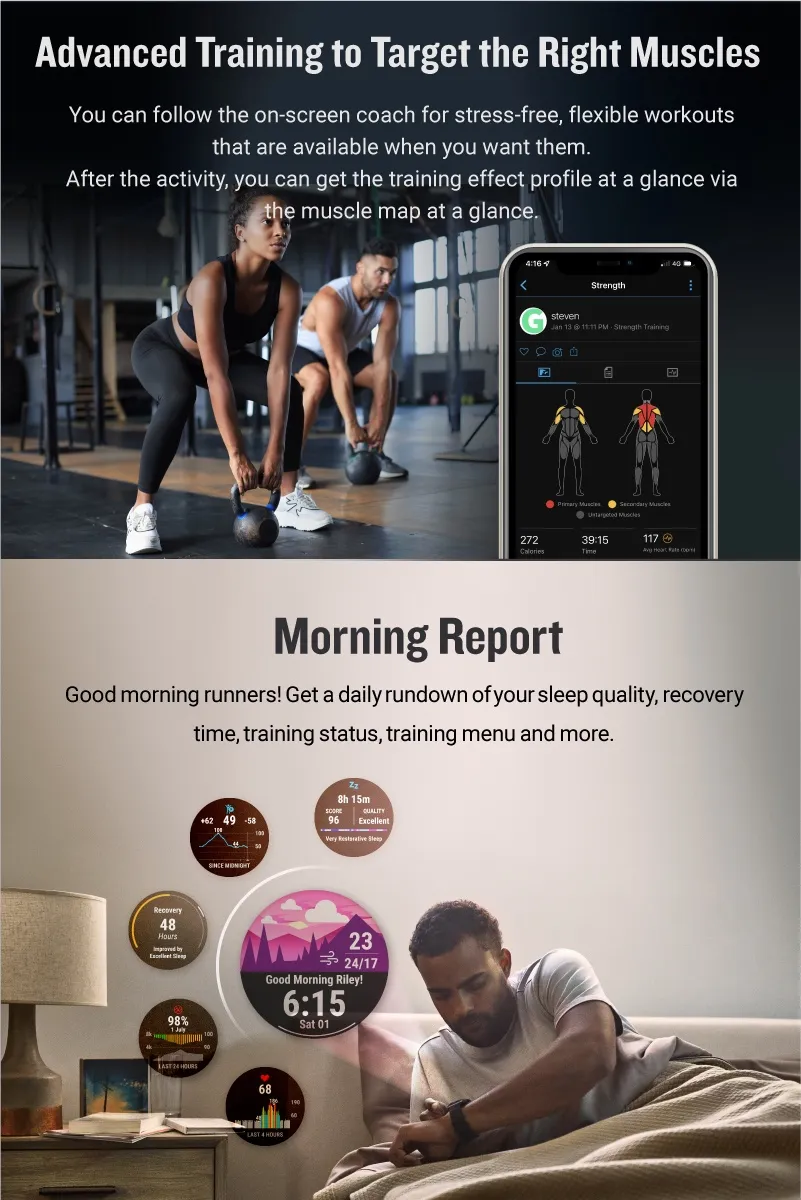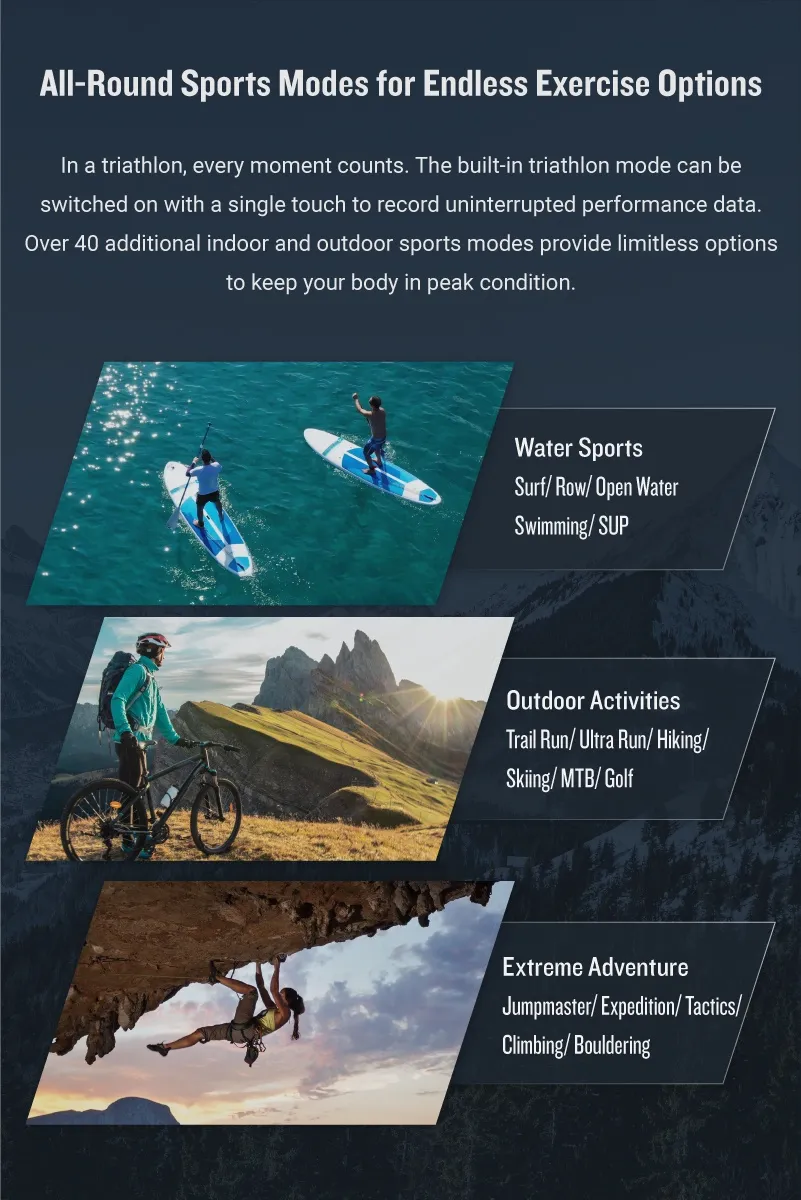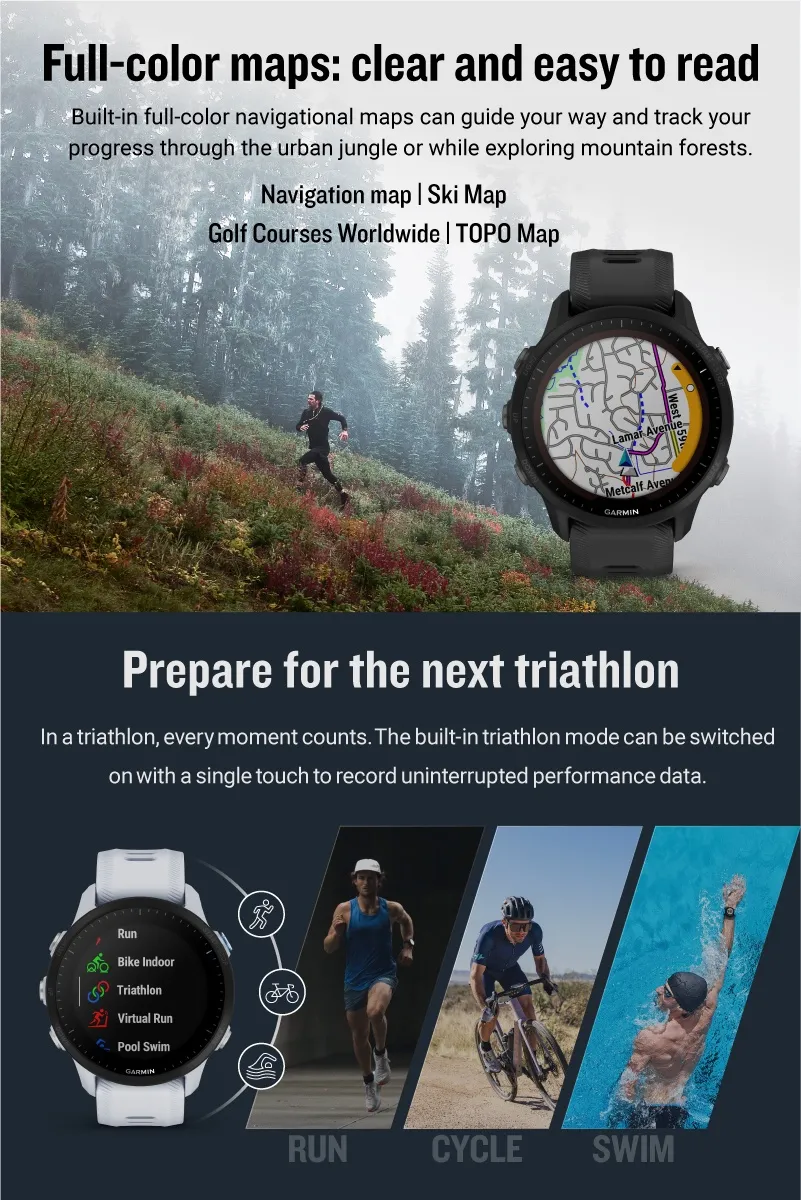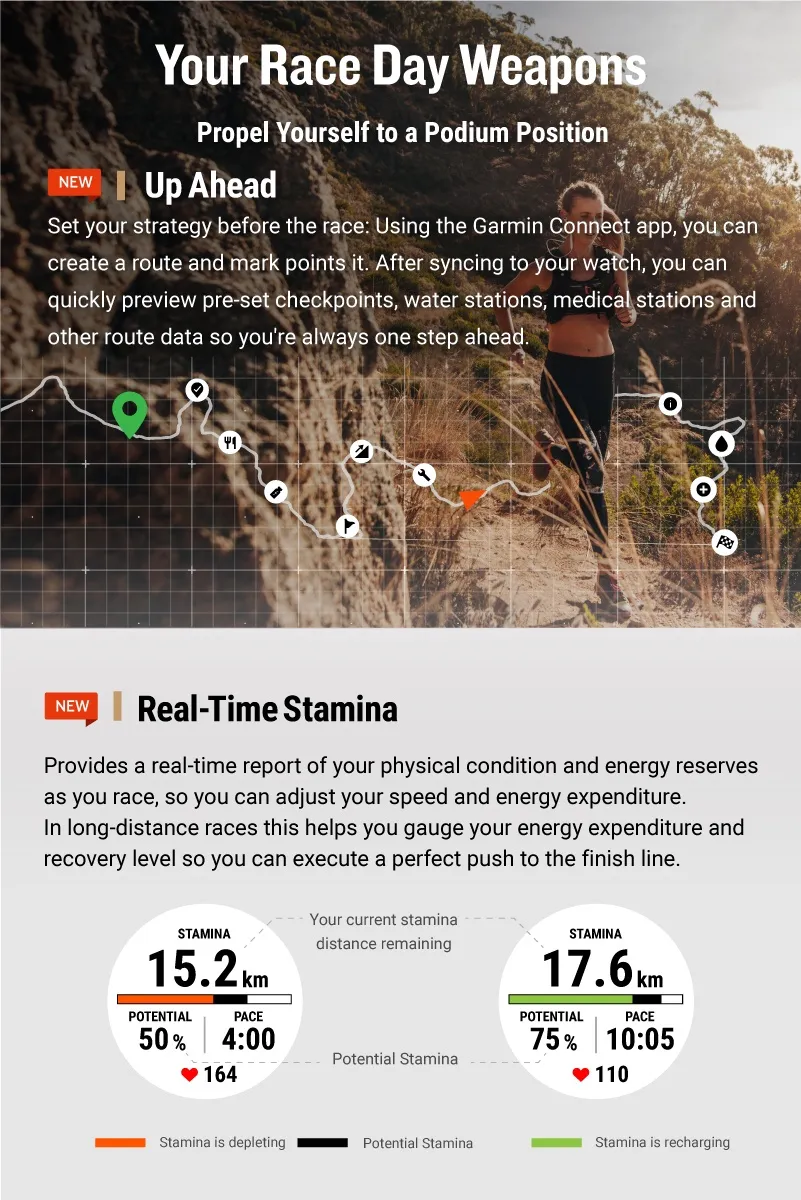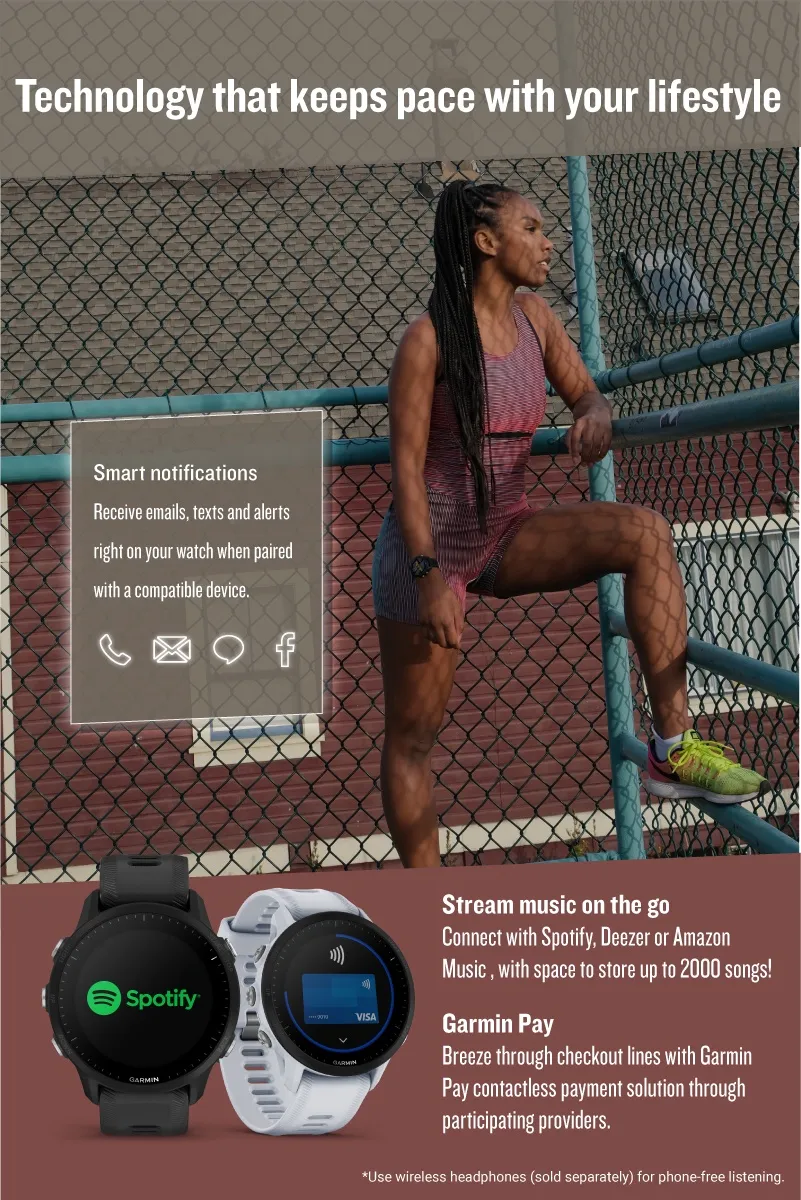 General

Lens Material Corning® Gorilla® Glass DX

Bezel Material fiber-reinforced polymer

QuickFit watch band compatible (22 mm compatible)

Strap material silicone

Physical size 46.5 x 46.5 x 14.4 (mm) Fits wrists with a circumference of 130-220 mm

Touchscreen

Color display

Display Size 1.3″ (33 mm) diameter

Display resolution 260 x 260 pixels

Display Type sunlight-visible, transflective memory-in-pixel (MIP)

Weight 52 g

Battery life Smartwatch mode: Up to 15 days/20 days with solar*

GPS-only mode without music: Up to 42 hours/49 hours with solar**

All-Systems GNSS mode plus Multi-Band with music: Up to 8.5 hours

All Systems GNSS mode plus Multi-Band without music: Up to 20 hours/22 hours with solar**

Ultratrac mode: Up to 80 hours/110 hours with solar**

*Solar charging, assuming all-day wear with 3 hours per day outside in 50,000 lux conditions

** Solar charging, assuming use in 50,000 lux conditions

Water rating 5 ATM

Memory/History 32 GB