Kribee Multi-functional Fast Steamer 5S
RM419.00
Multifunctional electric autoclave
Strong capacity, shorten ripening time
2 Steaming modes, fast and safe
Compact, luxurious design
Get 2% Cashback and split your payment with
. Learn more about
Fave
.
Product Info
STEAMER XIAOMI KRIBEE 5S
The Xiaomi Kribee 5S steamer provides quick preparation of your favorite dishes without losing their taste, aroma and useful properties. The maximum power reaches 2000 W. Large capacity (1.5 l), the ability to prepare a variety of products, convenient and safe use make the device an excellent assistant in the kitchen.

High heating power
The heating rate is increased by 60%, therefore, a high operating power of 2000 W. Your favorite dishes will be prepared quickly without loss of taste, aroma and useful properties.
2 independent cooking technologies
The steamer supports 2 cooking technologies: steam at 1200 W and cooking at 800 W. The food is cooked evenly from all sides.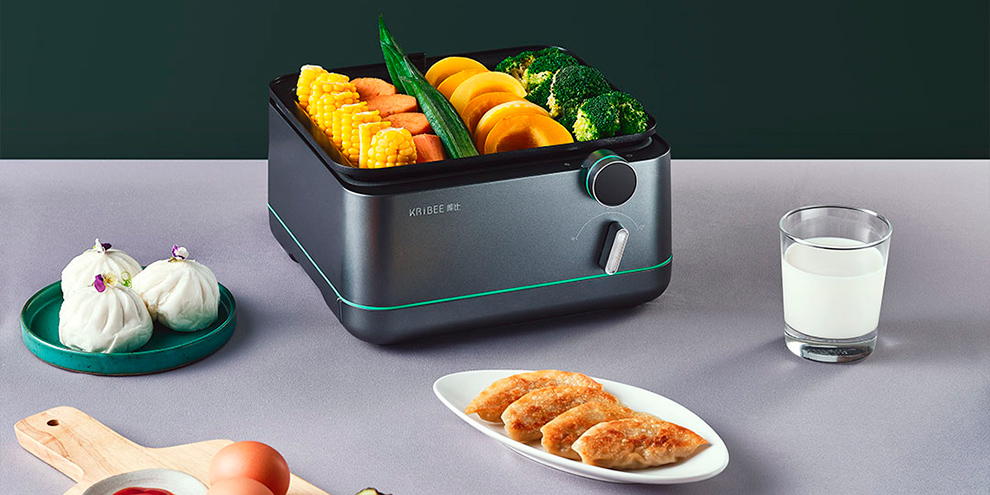 Rapid heating
The appliance heats up quickly to 120 ° C and steamed food without excess oil and water. Nutrients are retained and the resulting food meets healthy dietary standards. The steamer can be used to cook a variety of foods: seafood, pancakes, fried steak, scrambled eggs and more.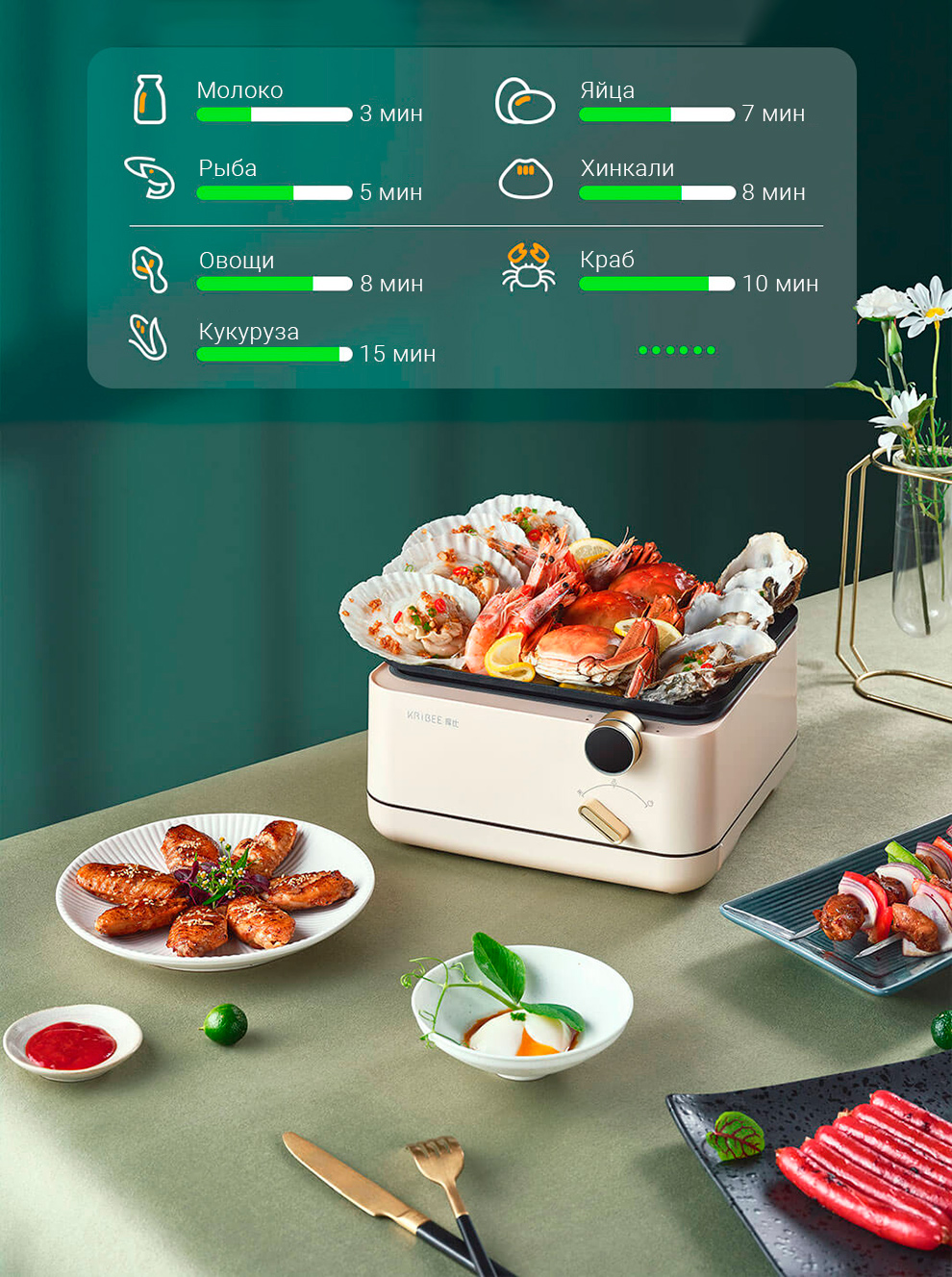 Large capacity
The capacity of Xiaomi Kribee 5S is 1.5 liters, it can easily fit a dish for the whole family: soup, noodles, compote and so on. The transparent lid allows you to control the cooking process.
Safe use
The device supports timer cooking. It will automatically shut off when there is no water in the tank. Spontaneous combustion is prevented.
Hidden water tank
In the body of the device there is a hidden water tank with a capacity of 750 ml. It provides continuous steam for a full hour. When there is little water in the tank, the steamer gives a special signal and turns off automatically.
Stylish design
The steamer has a stylish design. It will fit into any interior, become its decoration and will not take up much space. Includes 1 control box, thick cover (4mm) and anti-scald handle.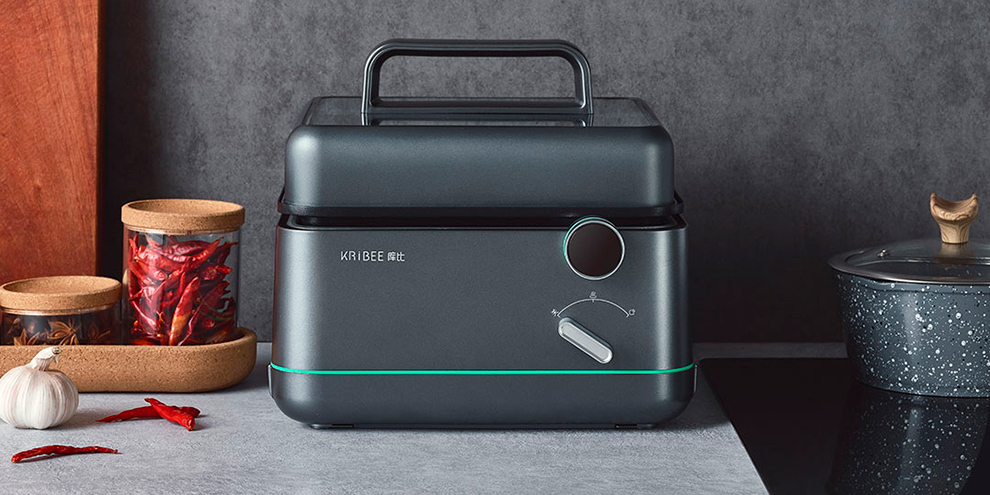 Specification:
Brand : Kribee
Model : 5S
Rated Power : 2000W
Weight : 3.8KG
Capacity : 3L
Size : 262 x 260 x 232mm
Brand
Youpin
Only logged in customers who have purchased this product may leave a review.