Nothing ear (1)
RM499.00
Active Noise Cancellation
Up to 34 Hours Of Listening
Advanced Performance With An 11.6mm Dynamic Driver And Spacious Air Chamber
Original 1 Year Malaysia Warranty
What's in the box
-1x Nothing ear (1)
-1x Ear tips in size S, M, L
-1x Wireless charging case
-1x USB-C cable
-1x Quick Start Guide
-1x Safety Information and Warranty Manual
Get 2% Cashback and split your payment with
. Learn more about
Fave
.
Product Info
Nothing ear (1) | Active Noise Cancellation | Up to 34 Hours Of Listening | Advanced Performance With An 11.6mm Dynamic Driver And Spacious Air Chamber
Product Detail
Switch your look. Go minimal in original white or get moody with black.
The new ear (1) black is moody, elegant and just as powerful. The case has a beautiful smoky finish, whilst keeping its distinctive transparency. Each earbud is totally black, from the matte silicone tip to the carbon-black stem.
We kept everything else the same, from the state-of-the-art Active Noise Cancellation to its cloud-like weight.
Nothing ear (1) [1 Year Malaysia Warranty]
Colour: White , Black
Audio Format: SBC, AAC
Earbuds Size: 28.9 mm (H) * 21.5 mm (W) * 23.5 mm (D)
Charger Box Size : 58.6 mm (H) * 58.6 mm (W) * 23.7 mm (D)
Single earbuds weight: 4.7 grams
Charging Case weight: 57.4 grams
Water Resistance: IPX4 (earbuds only)
Sound Quality:
●          11.6 mm Dynamic Driver (Speaker)
●          Tuning by Teenage Engineering
●          Hybrid Active Noise Cancellation & Maximum noise attenuation level -40dB
●          Clear Voice(ENC): 3 High Definition Microphones, AI-Powered Environmental Noise Cancellation
Compatibility:
●          Android 5.1 and above
●          iOS 11 and above
Connectivity
●          Bluetooth Version: v5.2
●          Bluetooth Profiles: A2DP, AVRCP, HFP
●          Bluetooth range: Up to 300m
Charging:
●          ear (1) charges inside the case
●          ear (1) case charges with
○          USB-C chargers
○          QI compatible wireless chargers
Battery Capacity:
●          Earbuds: 31mAh
●          Case: 570mAh
●          Case Battery Life: up to 34 hours
●          Earbuds Battery Life: up to 5.7 hours
●          10 mins of charging of the case: up to 8 hours
●          10 mins earbuds charging: up to 1.2 hours
Packing List:
●          A pair of earbuds
●          Ear tips in size S, M, L
●          Wireless charging case
●          USB-C cable
●          Quick Start Guide
●          Safety Information and Warranty Manual
Warranty:
●          12 Months
●          1 to 1 Exchange within the warranty period
●          *Full set of products including a package is required for warranty claim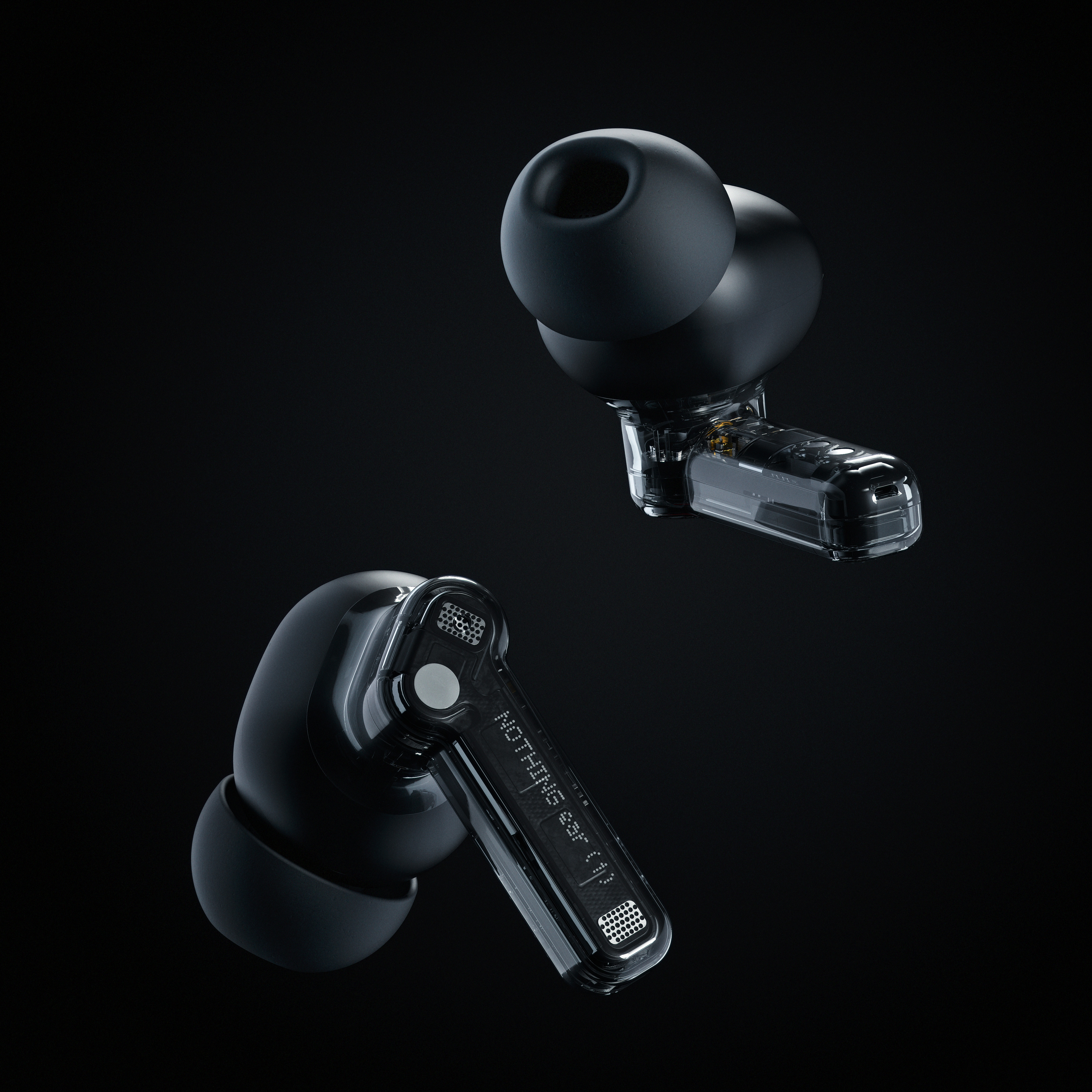 Brand
Nothing