Purely KN95 Mask Filter [ Mask Filter 10 Pcs + Fresh Air Filter 20 Pcs ]
RM99.00
Product parameters Product name: Purely KN95 protective mask
Type: Disposable folding ear-worn mask
Filtration efficiency: KN95 Product model: ZKSN-101
Specification: 5 pieces / box (one size)
Executive standard: GB2626-2006KN95
Validity: 3 years
Get 2% Cashback and split your payment with
. Learn more about
Fave
.
Product Info
Product parameters Product name: Purely KN95 protective mask
Type: Disposable folding ear-worn mask
Filtration efficiency: KN95 Product model: ZKSN-101
Specification: 5 pieces / box (one size)
Executive standard: GB2626-2006KN95
Validity: 3 years
Precautions And Taboos
1. Please check the appearance of the mask before use. Do not use it if it is damaged or contaminated.
2. When the mask is dirty, damaged or smelly, please do not use it again, and replace it immediately.
3. Masks should be stored indoors with humidity not exceeding 80% and air circulation.
4. Please arrange your hair accessories before wearing to avoid affecting the tightness of the mask.
5. If you feel that there is gas coming out of the face of the mask or the nose, it can be solved by adjusting the tightness of the ear rope.
6. The product is not suitable for protection against harmful gases and steam, and is not suitable for oxygen-deficient environment, underwater operation, escape, etc.
7. This product is disposable, not washable, heated or disinfected.
The wearing time of the mask should not exceed 24 hours for one-time use. Whether it can be used multiple times is judged according to the use environment. It is recommended to discard it if you have been to a crowded place. You can use it 2-3 times for daily walks.
This mask uses kn95 grade filter material, which can filter ≥95% of non-oily particles, droplets, liquids, etc.
The shelf life of this mask is 3 years
This mask implements GB2626-2006, KN95 standard, which can meet the protection requirements of the general public.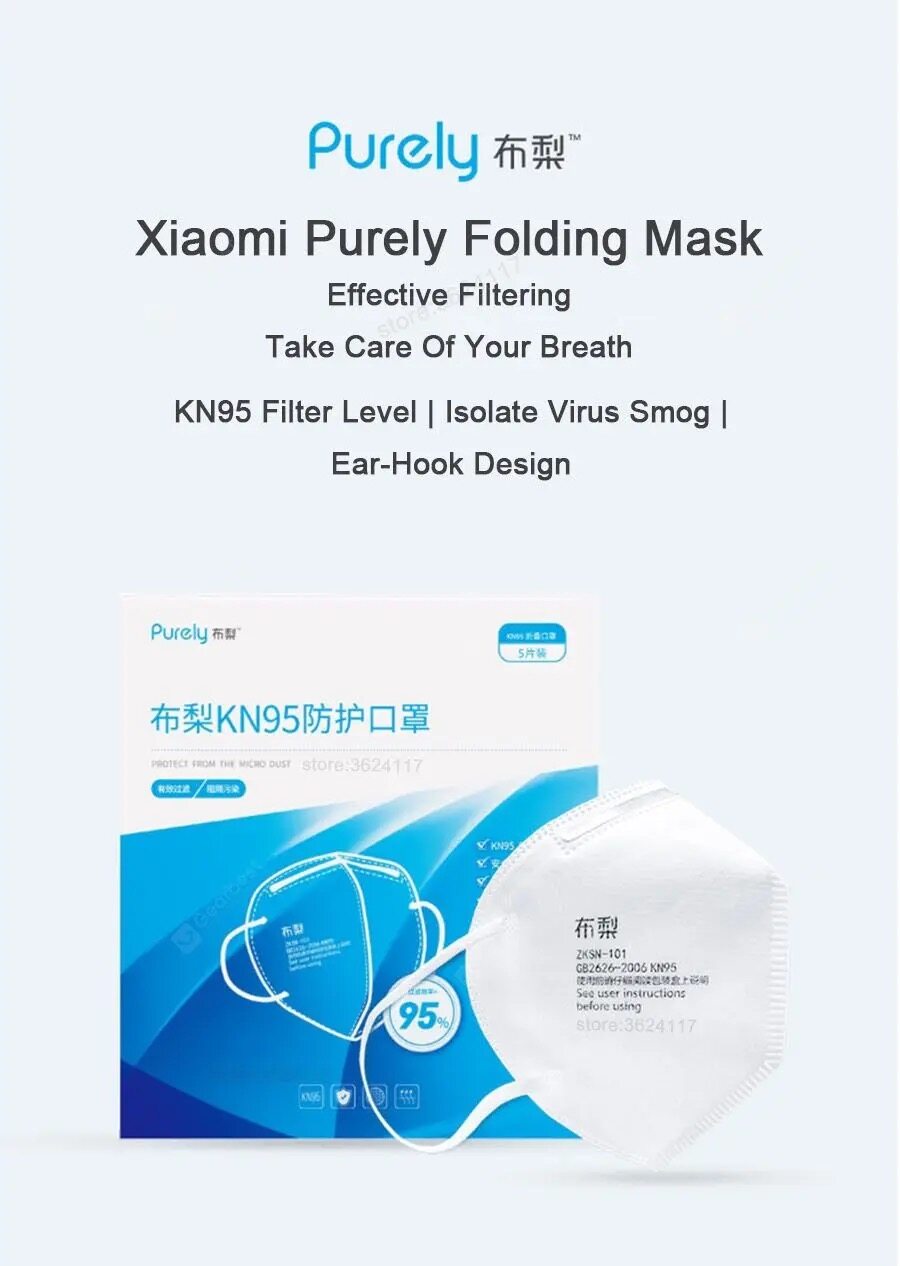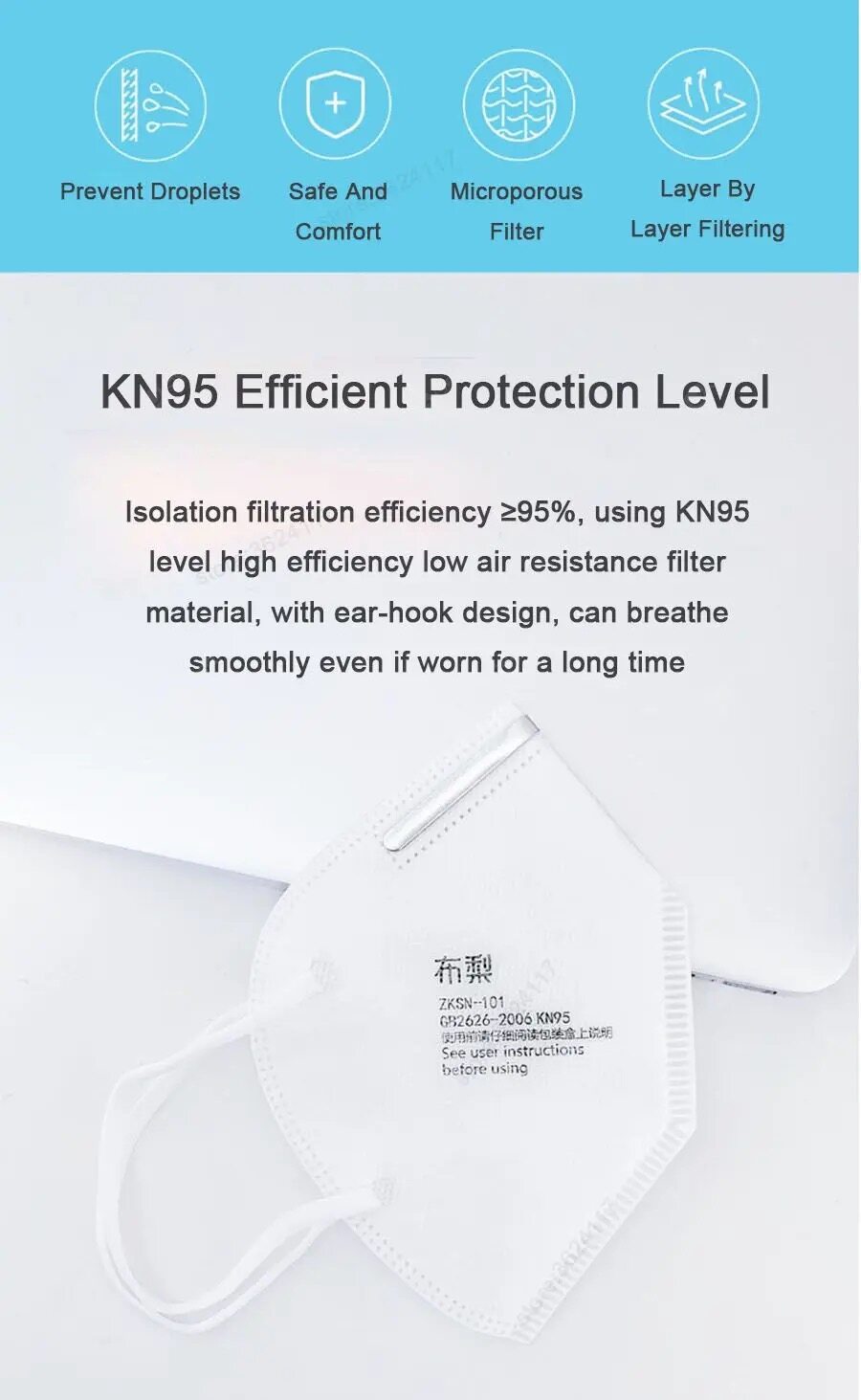 Brand
Youpin
Additional Information
| | |
| --- | --- |
| Weight | 0.5 kg |
| Dimensions | 12 × 12 × 6 cm |
| Colour | Blue |
Only logged in customers who have purchased this product may leave a review.