Introducing the Viomi Smart 21″ Touch Screen Refrigerator, a game-changer in the world of kitchen appliances. With its sleek design and cutting-edge technology, this refrigerator is here to revolutionize your food storage experience.
Featuring a spacious 428L capacity, this refrigerator provides ample space to store all your groceries, beverages, and leftovers. Say goodbye to the hassle of overcrowded shelves and hello to organized bliss. The Viomi Smart 21″ Touch Screen Refrigerator ensures that every item has its designated place, making it easier than ever to find what you need when you need it.
One of the standout features of this refrigerator is its 21″ touch screen display. Gone are the days of fumbling with buttons and knobs. With just a simple touch, you can effortlessly control the temperature, adjust settings, and even browse recipes. The intuitive interface makes it a breeze to navigate through the various functions, putting you in complete control of your refrigerator.
But the Viomi Smart 21″ Touch Screen Refrigerator doesn't stop there. It also boasts smart connectivity, allowing you to connect it to your smartphone or tablet. With the Viomi app, you can remotely monitor and control your refrigerator from anywhere. Forgot to turn off the ice maker before leaving the house? No problem. Simply open the app and make the necessary adjustments. This level of convenience and flexibility ensures that you're always in sync with your refrigerator, no matter where you are.
In addition to its impressive features, this refrigerator is also designed with energy efficiency in mind. Equipped with advanced cooling technology, it keeps your food fresh while consuming minimal energy. This not only helps reduce your carbon footprint but also saves you money on your electricity bills.
The Viomi Smart 21″ Touch Screen Refrigerator is more than just a kitchen appliance; it's a lifestyle upgrade. Its sleek design, innovative features, and smart connectivity make it a must-have for any modern home. Say goodbye to the mundane and embrace the future of refrigeration.
Invest in the Viomi Smart 21″ Touch Screen Refrigerator today and experience the convenience, efficiency, and style it brings to your kitchen. Elevate your food storage game and enjoy the benefits of a truly smart refrigerator.
**This Product is CN Version
​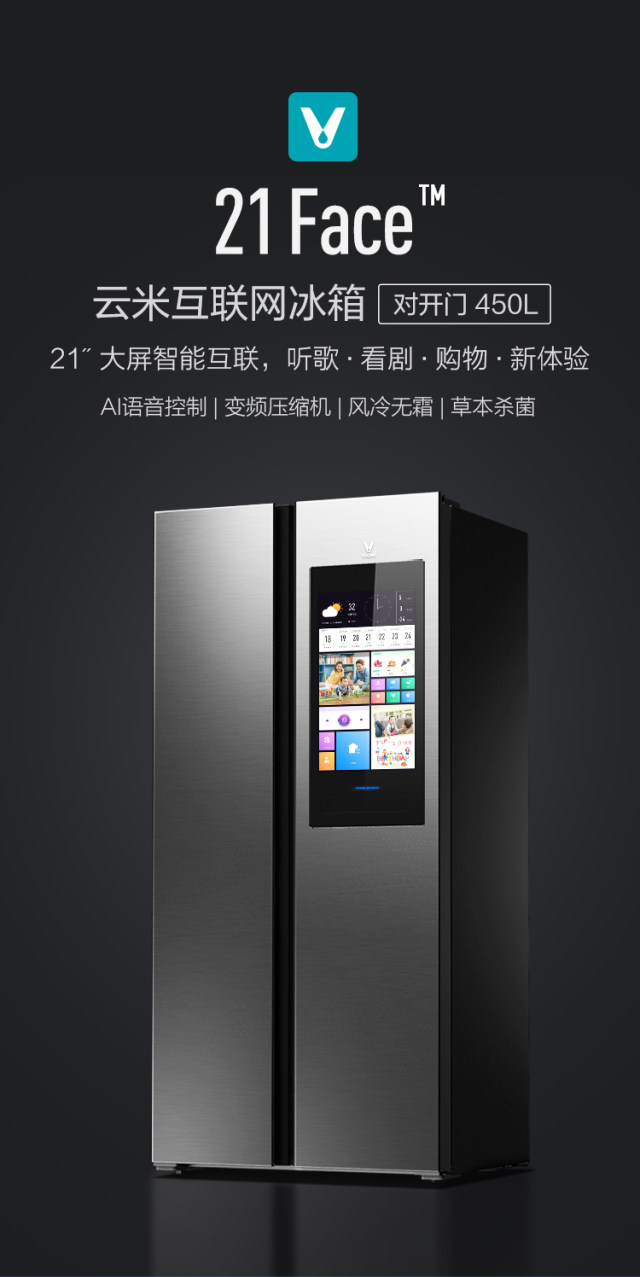 ​