Introducing the Viomi Smart 21″ Touch Screen Refrigerator, a game-changer in the world of kitchen appliances. With its sleek design and cutting-edge technology, this refrigerator is here to revolutionize your food storage experience.
Featuring a spacious 450L capacity, this refrigerator provides ample space to store all your groceries, beverages, and leftovers. Say goodbye to the hassle of overcrowded shelves and hello to organized bliss. The Viomi Smart 21″ Touch Screen Refrigerator is designed to make your life easier and more convenient.
One of the standout features of this refrigerator is its 21″ touch screen display. This intuitive interface allows you to effortlessly control and monitor your refrigerator's settings. Adjust the temperature, select different modes, and even browse recipes with just a few taps. The possibilities are endless, and the control is at your fingertips.
But the Viomi Smart 21″ Touch Screen Refrigerator doesn't stop there. It also boasts advanced smart features that take your kitchen to the next level. Connect it to your home's Wi-Fi network and unlock a world of possibilities. From remotely adjusting the temperature to receiving notifications when it's time to restock, this refrigerator keeps you in control no matter where you are.
Not only does this refrigerator offer convenience, but it also prioritizes freshness and preservation. Equipped with a state-of-the-art cooling system, it ensures that your food stays fresh for longer. Say goodbye to wasted groceries and hello to extended shelf life. The Viomi Smart 21″ Touch Screen Refrigerator is your partner in reducing food waste and saving money.
In addition to its impressive features, this refrigerator is also energy-efficient, helping you reduce your carbon footprint and save on electricity bills. With its smart sensors and optimized cooling system, it minimizes energy consumption without compromising on performance. It's a win-win for both you and the environment.
Investing in the Viomi Smart 21″ Touch Screen Refrigerator means investing in a seamless and enjoyable kitchen experience. From its sleek design to its innovative features, this refrigerator offers unmatched value to the customer. It's not just a refrigerator; it's a lifestyle upgrade.
Upgrade your kitchen today with the Viomi Smart 21″ Touch Screen Refrigerator and experience the future of food storage.
**This Product is CN Version
​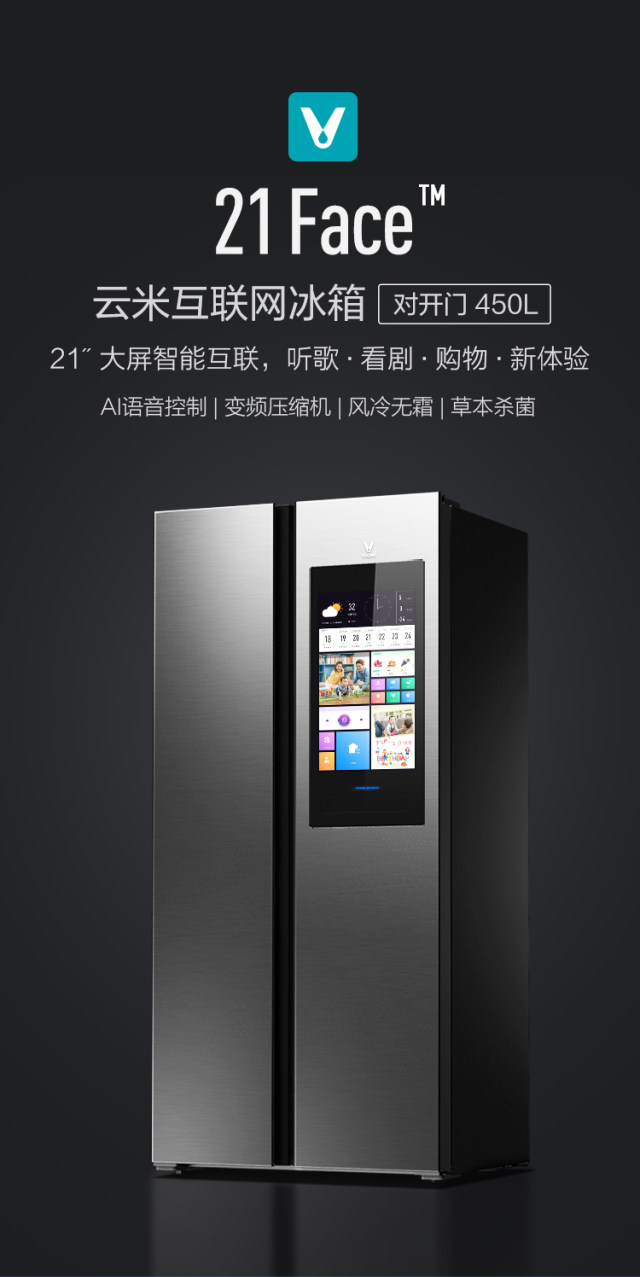 ​