Xiaomi 2 in 1 Smart Washing Machine (10KG)
RM2,399.00
22 Washing & Drying Mode
99.99% Bacteria Elimination
Intelligent App Control
Original Malaysia 1 Year Warranty
What's in the box
1 x Machine
1 x Inlet Pipe
4 x Transit Bolt
1 x Chinese User Manual
Get 2% Cashback and split your payment with
. Learn more about
Fave
.
Product Info
Xiaomi 2 in 1 Smart Washing Machine (10KG) | 22 Washing & Drying Mode | 99.99% Bacteria Elimination | Intelligent App Control
Product Detail
▶【New Generation Direct Drive Motor】To ensure quiet operation, reliability and efficiency.
▶【22 Washing & Drying Mode】16 of these programs are available directly on the front panel, while the remaining can be controlled through the dedicated App(Region: China).
▶【Most Peaceful Helper】50db low noise machine that just like quietly do own job without disturbing you and your family especially ????.
▶【1 hour Quick Wash & Dry】Suddenly you have an important event want to attend, but your clothes haven't wash + it's raining outside! No worries, let this machine settle for you within 1 hour.
▶【Hygienic Steam】Removes the odour smell / wrinkles of the clothes ????【99.99% Bacteria Elimination】Washes clothes especially for baby clothes with 60 ° C water to keep laundry extra hygienic.
▶【Intelligent App control】Lets you operate or monitor your laundry anywhere, anytime and Xiaoai Voice Control can remotely control from long distance.
????【中文版产品】需转换APP (Region:China)来链接洗衣机得到更多的智能又方便的操作
????【最新DD直驱电机】达到高传动效率和进准控制,更经久耐用
????【50db低噪不扰眠】方便上班族夜晚洗衣,不打扰家人
????【22种洗烘程序】各种面料都能洗
????【微蒸空气洗】去除BBQ,酒烟异味,还原衣物初始之美。
????【1hr快速洗烘】即洗即穿,临时的约会、会议也都应对自如。
????【除菌率高达99.99%】高温洗涤,让螨虫和细菌无处可逃。尤其对需要保持高度清洁的婴儿衣物, 除菌效果显著.
????SPECIFICATIONS????
Model: XHQG100MJ202
▸Spin Speed: 1200r/min
▸Size: 59.5 x 60 x 85cm
▸Voltage (V): 200V ~ 50Hz
▸Water Pressure 0.03 – 1.0Mpa, IPX4
▸Water Volume: 64L
The Mijia XHQG100MJ202 washing and drying machine adopts a 48-pole DD direct drive motor, equipped with imported chips and intelligent algorithms, and precise control to realize gentle washing.
It supports <90° gentle washing and caring for delicate clothes.
The 32° full touch panel has a stronger sense of layering and metal, and the overall look and feel is more advanced.
22 kinds of washing and drying programs, all kinds of fabrics can be washed, 16 kinds of programs on the panel are free to choose, another 6 kinds can be controlled by Mijia App, and 4 parameters can be adjusted.
Featured wool washing, certified by the CVC organization, keeps the wool soft after washing, does not shrink or deform.Whether it is light summer clothes, winter down jackets, or white shirts that are afraid of dye-ing, they can easily do it.
Slightly steamed and air-washed , quickly sterilizes and deodorizes, leaving clothes fluffy and stylish.
The Mijia App can connect to Xiao Ai through NFC connection, the steps are more simplified, and it is more suitable for the elderly and children.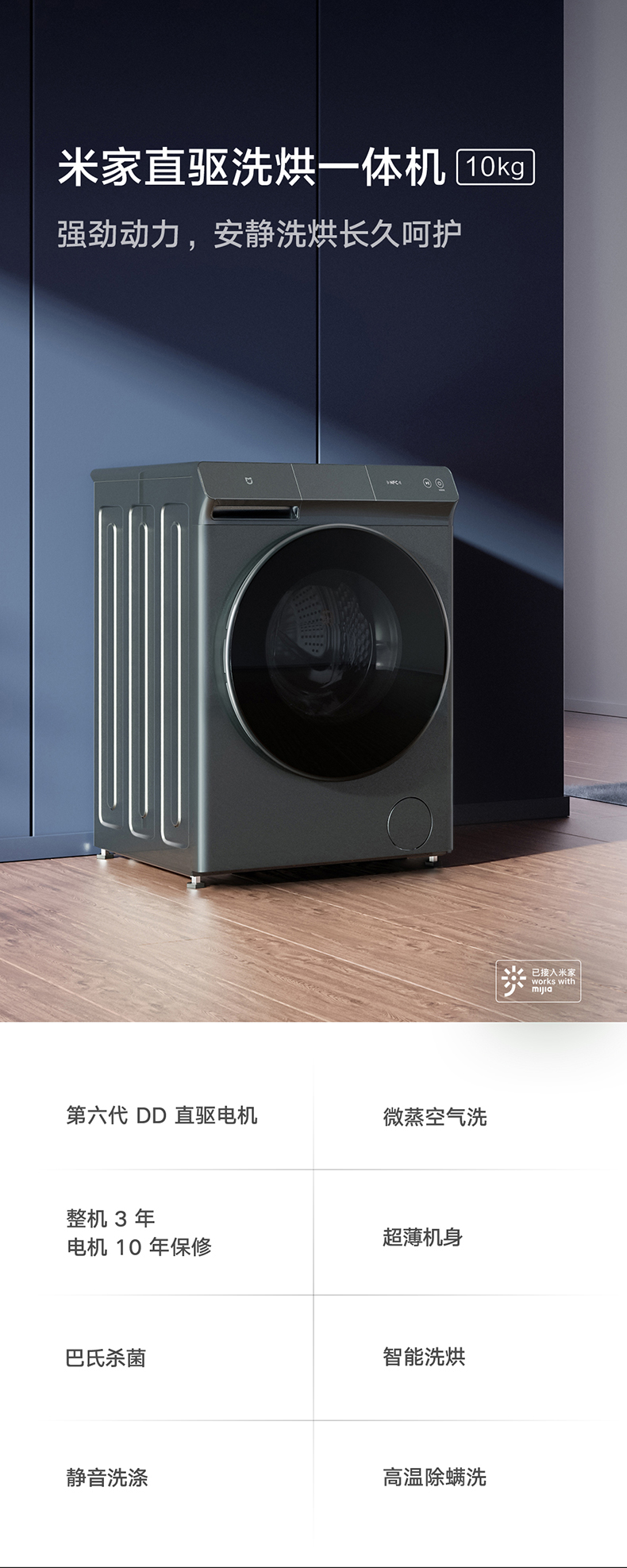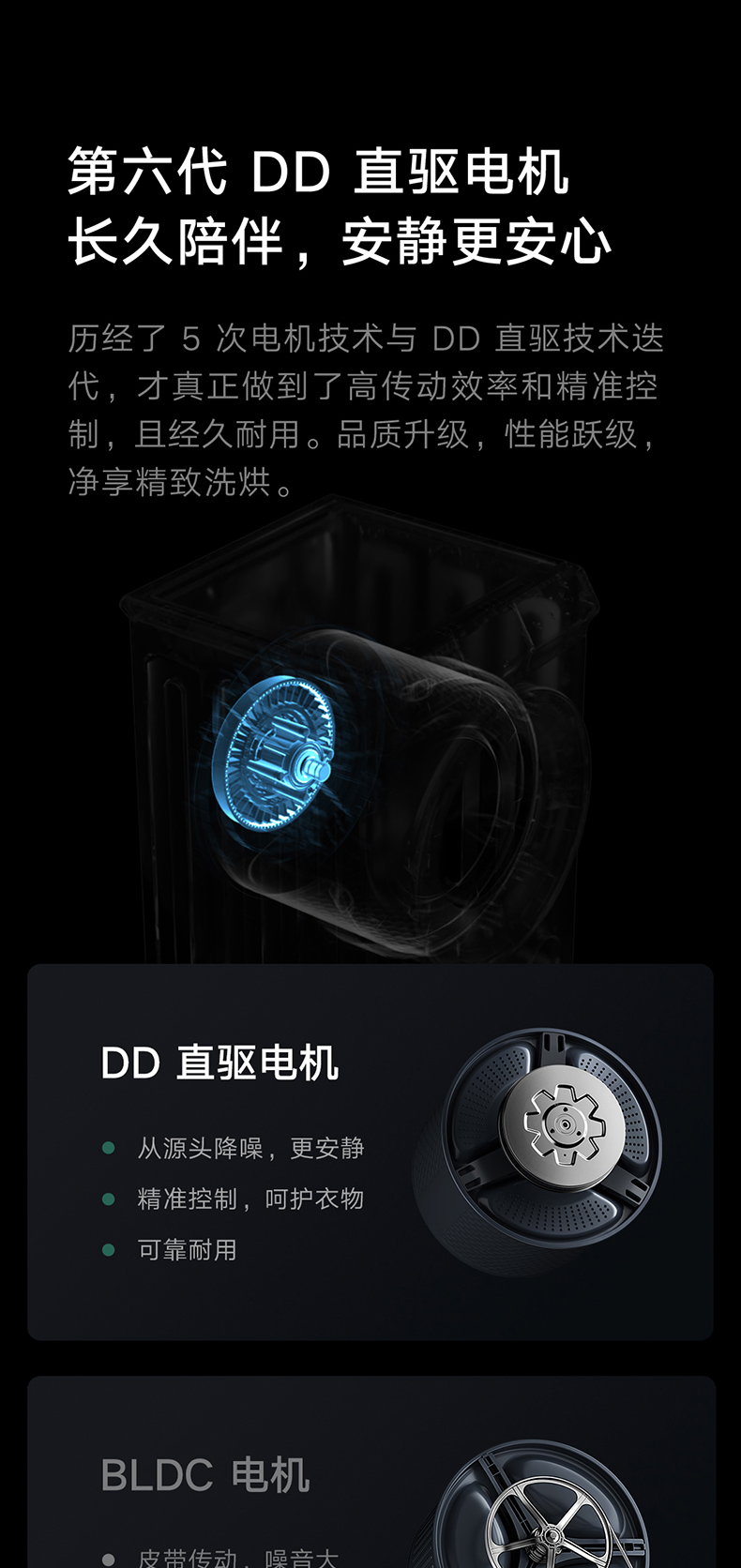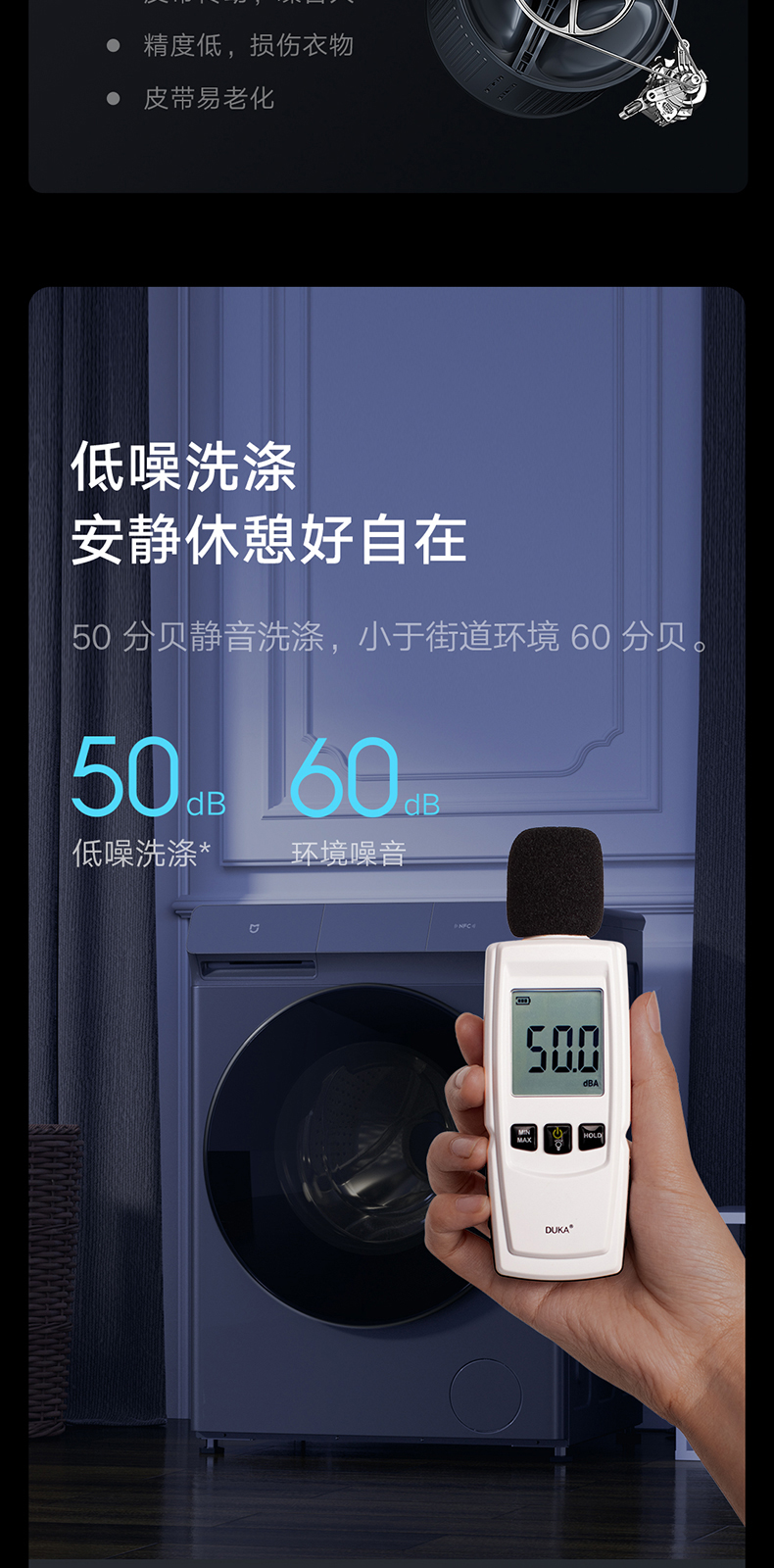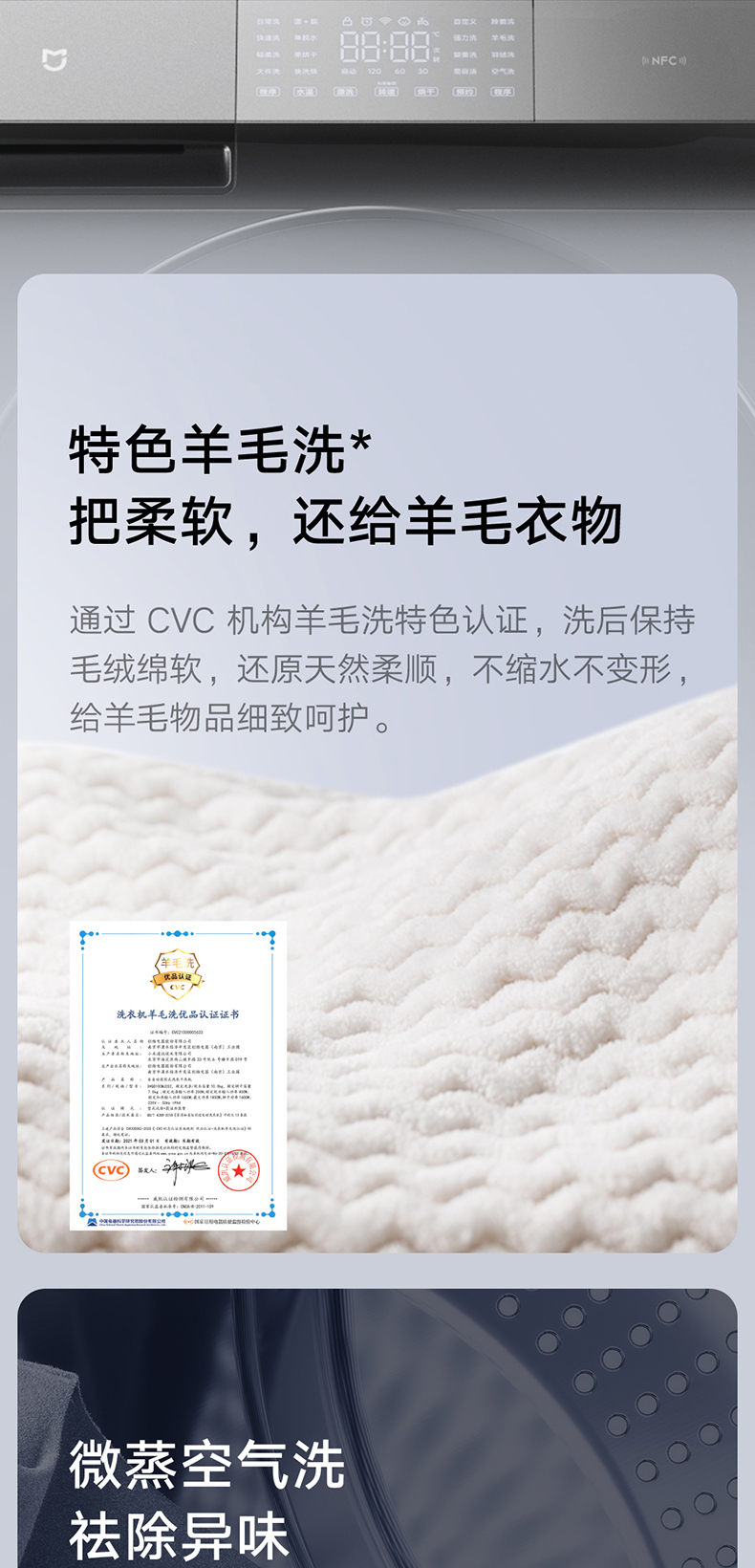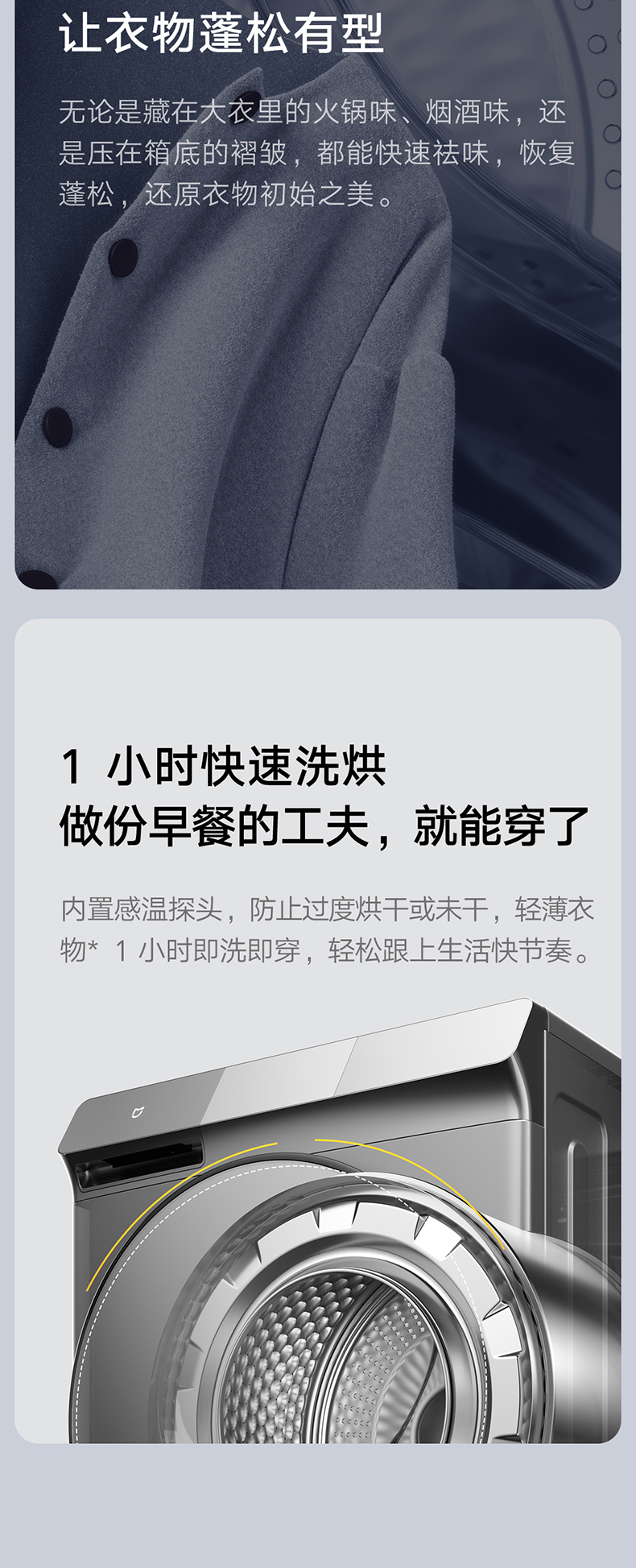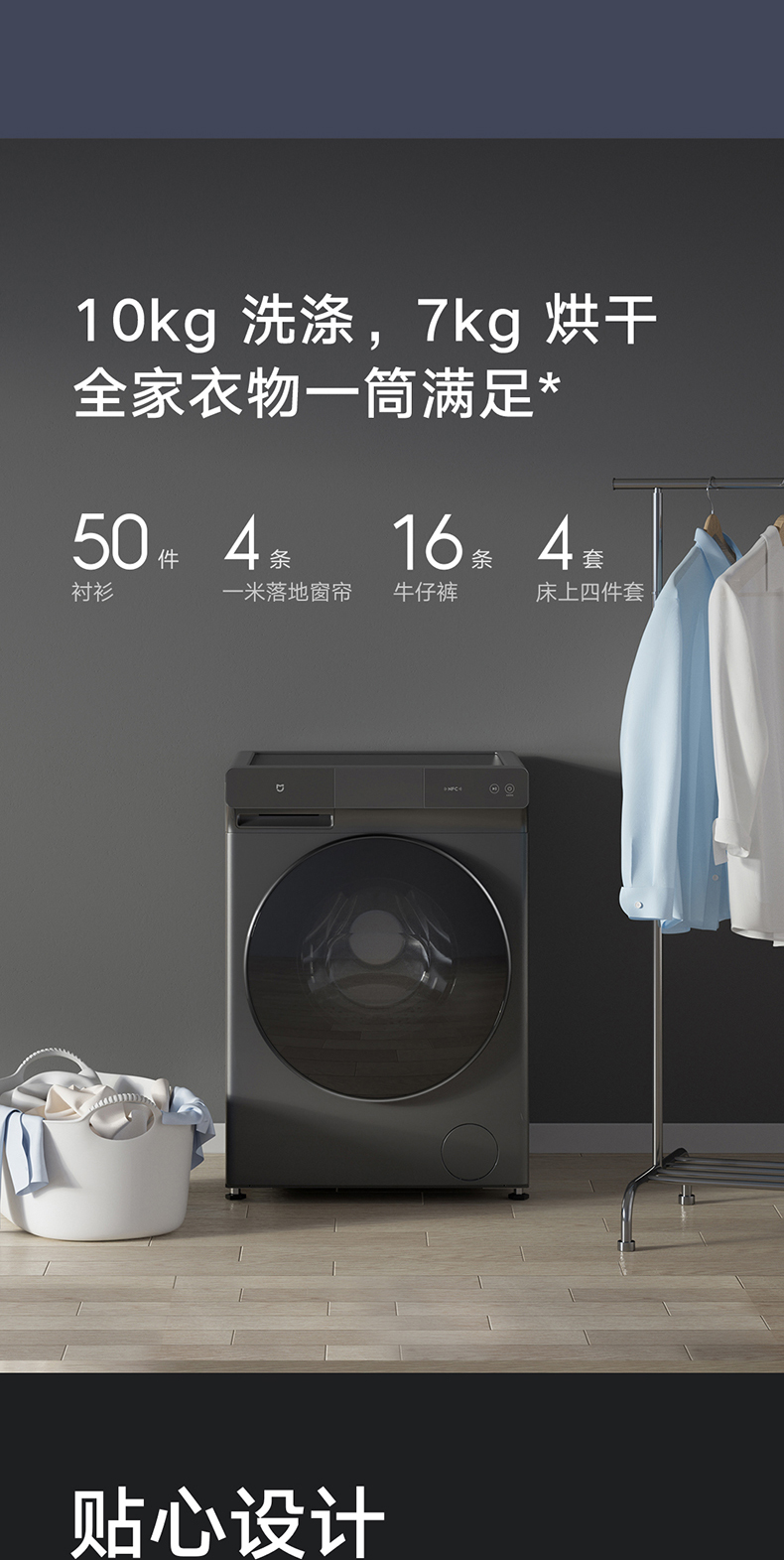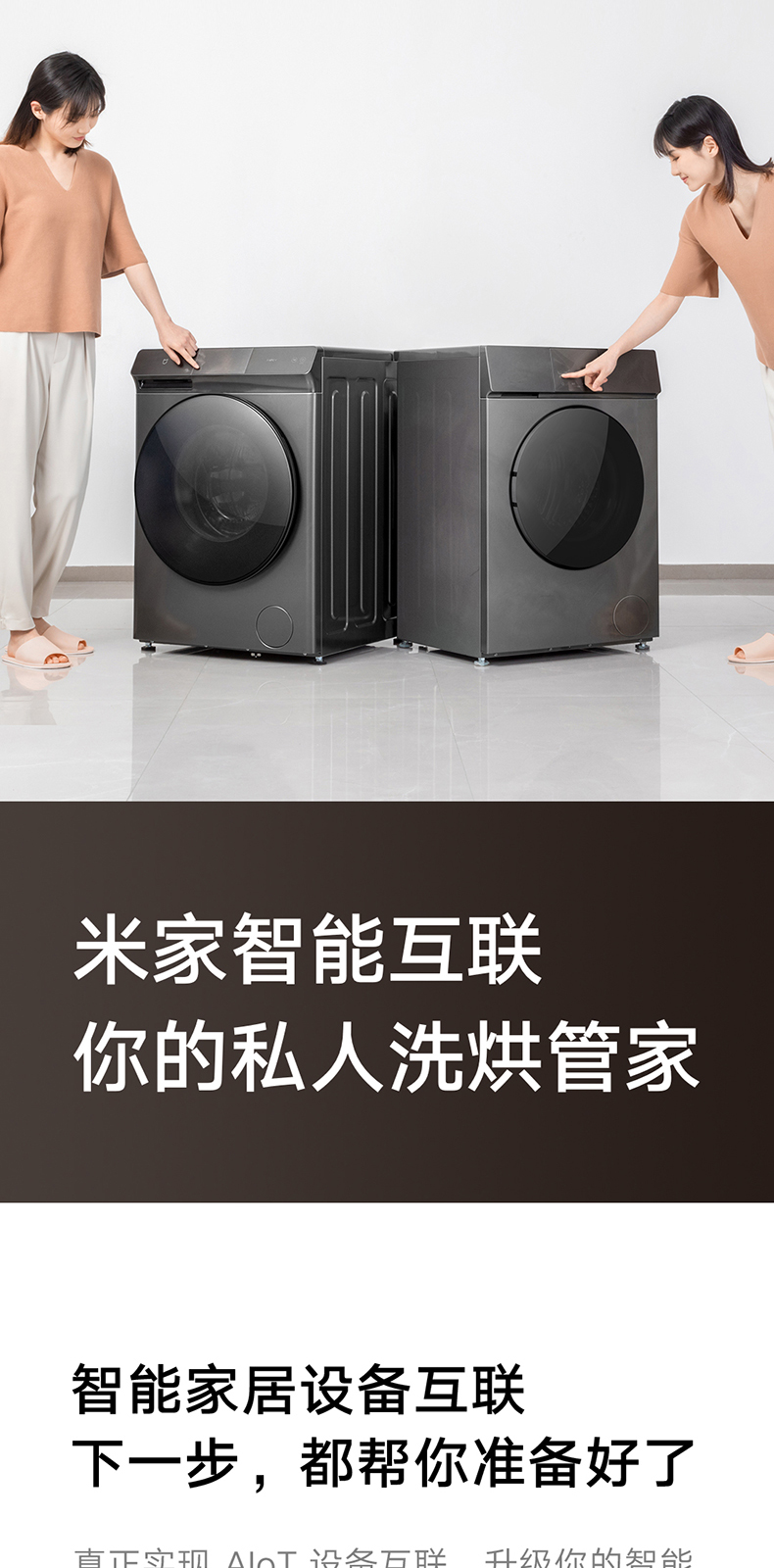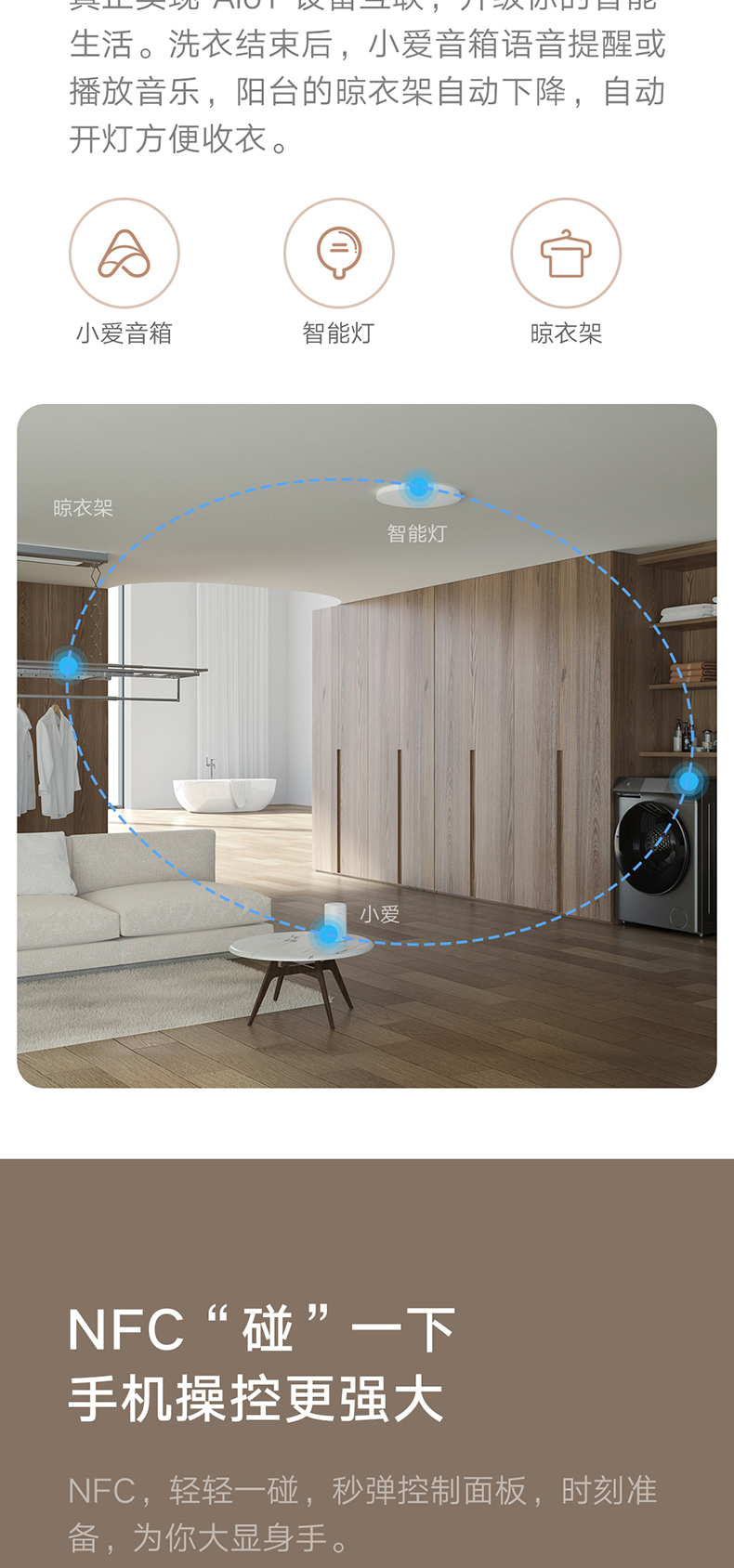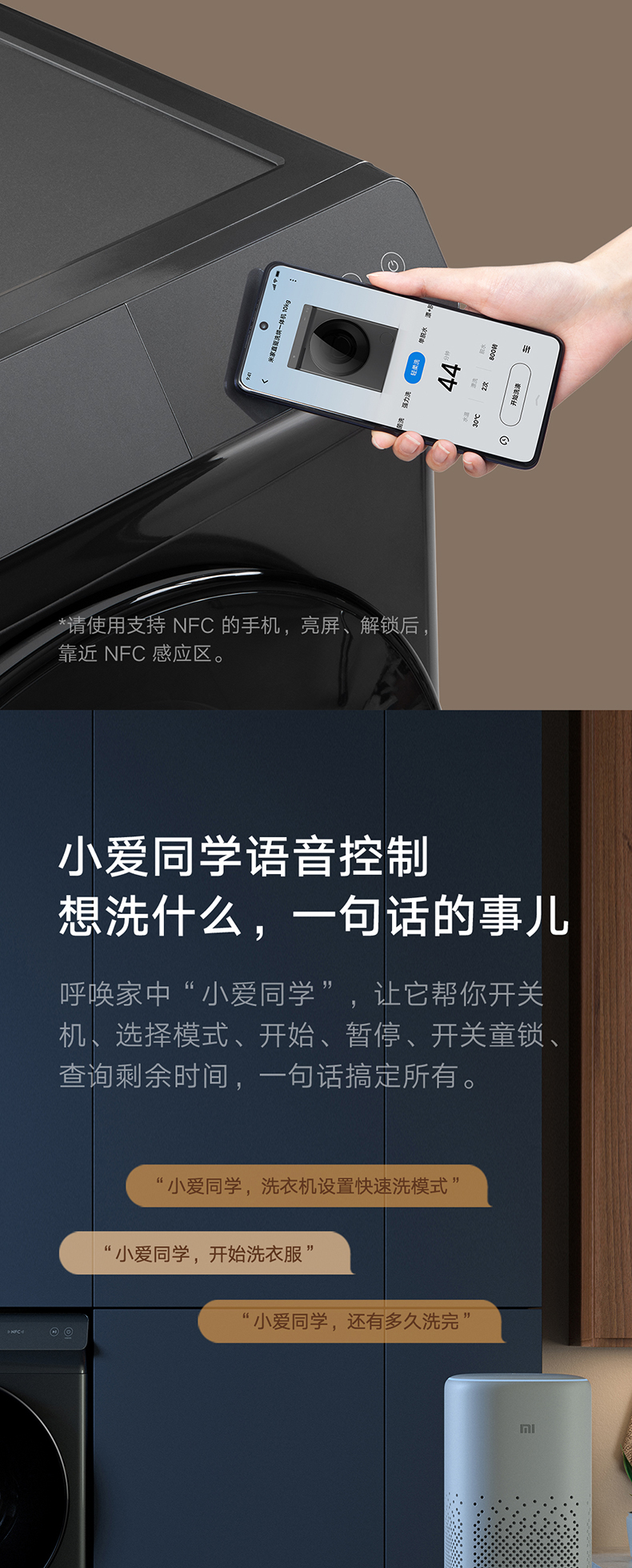 Brand
Xiaomi
Additional Information
| | |
| --- | --- |
| Weight | N/A |
| Dimensions | N/A |
| Variant | |