Introducing the Amazon Dash Wand, the ultimate kitchen companion that revolutionizes the way you shop and cook. This sleek and compact device seamlessly combines the power of a barcode scanner, voice assistant, and grocery list organizer, making your everyday tasks easier and more efficient than ever before.
With the Amazon Dash Wand, you can effortlessly scan the barcode of any item in your kitchen or pantry, instantly adding it to your Amazon shopping cart. No more tedious typing or forgetting to add essential ingredients to your list. Say goodbye to those frustrating moments when you run out of a crucial item while cooking, as the Dash Wand ensures you never miss a beat.
But that's not all – the Dash Wand goes beyond just scanning barcodes. Thanks to its built-in Alexa voice assistant, you can ask for recipes, convert measurements, set timers, and even get answers to your burning culinary questions. Imagine having a personal sous chef right at your fingertips, ready to assist you with any cooking challenge.
The convenience doesn't stop there. The Dash Wand also acts as a smart grocery list organizer, keeping track of your essentials and syncing seamlessly with your Amazon account. Simply speak or scan items as you run out, and they'll be automatically added to your shopping list. No more scribbling on scraps of paper or forgetting your list at home – the Dash Wand ensures you're always prepared for your next grocery run.
Designed with your busy lifestyle in mind, the Dash Wand is compact and lightweight, fitting perfectly in your hand. Its magnetic back allows for easy storage on your fridge, ensuring it's always within reach when you need it most. Plus, with its durable construction and long-lasting battery life, you can rely on the Dash Wand to be your trusty kitchen companion for years to come.
By bringing together the power of barcode scanning, voice assistance, and grocery list organization, the Amazon Dash Wand offers unparalleled value to customers. It saves you time, eliminates the hassle of manual list-making, and enhances your cooking experience with its vast array of features. Whether you're a seasoned chef or a kitchen novice, the Dash Wand will transform the way you shop, cook, and enjoy your time in the kitchen.
Experience the future of cooking and shopping with the Amazon Dash Wand – your ultimate kitchen sidekick.

Just say it or scan it and Dash adds the item to your Cart. No more shopping lists or running to the store for items you forgot. Dash remembers so you don't have to.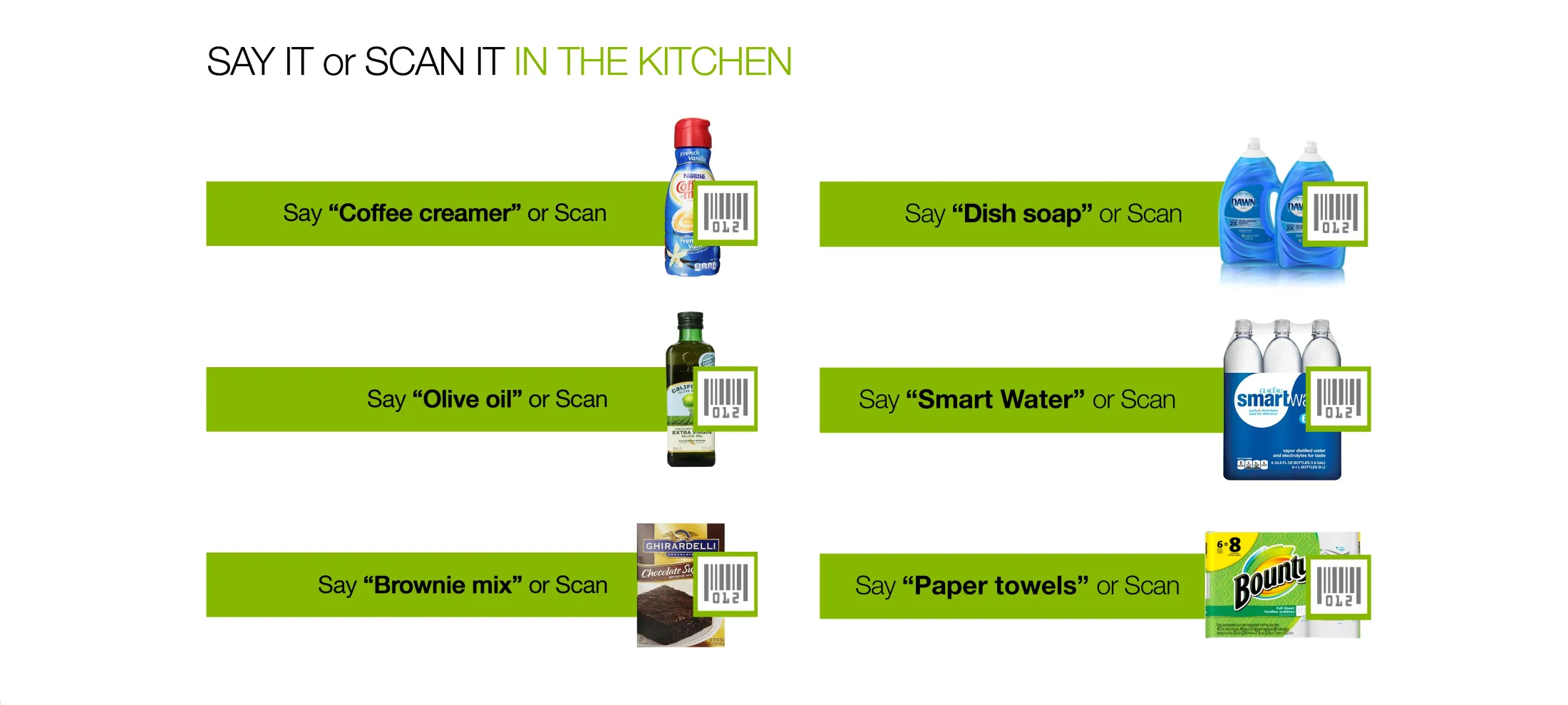 Amazon Dash is a Bluetooth and Wi-Fi enabled shopping helper that is your one-stop device for AmazonFresh and the millions of items available on Amazon.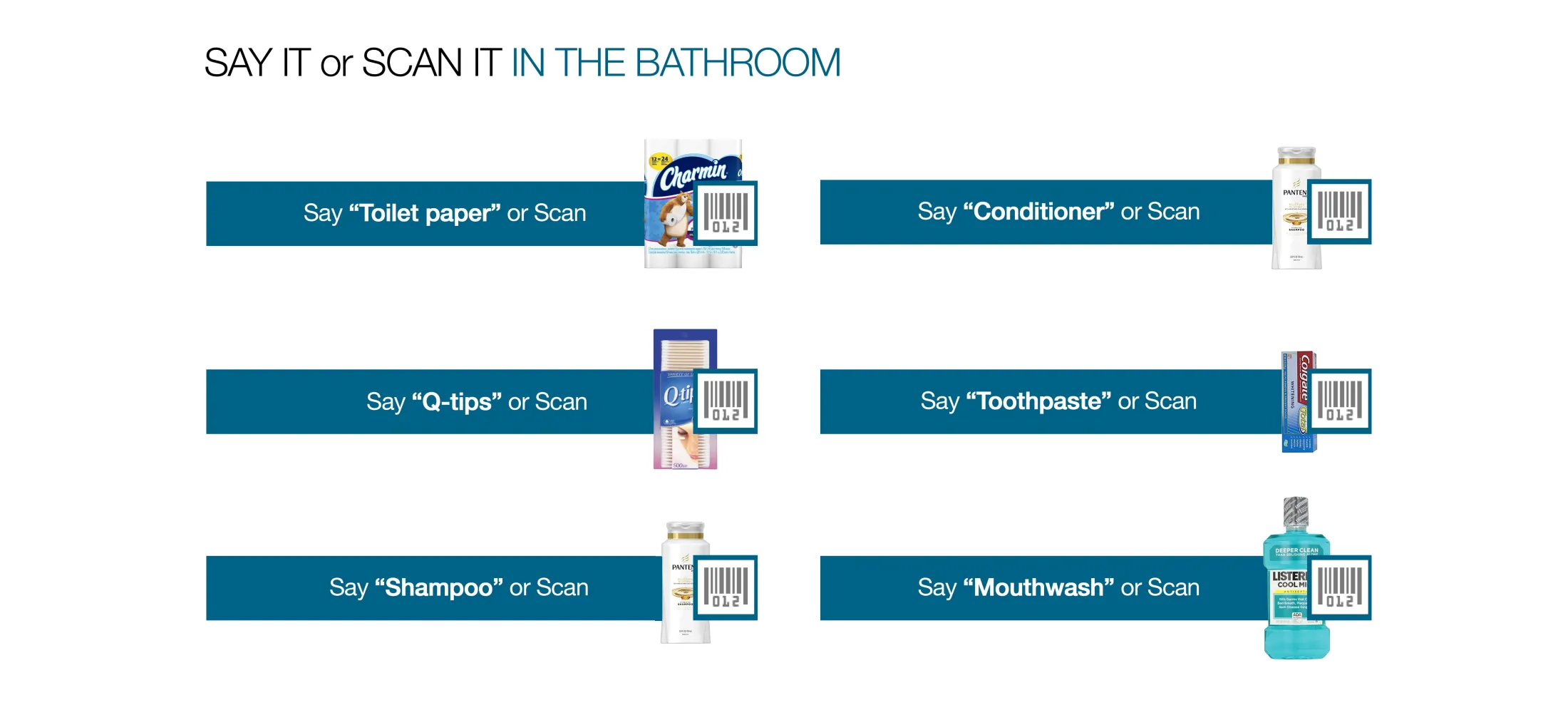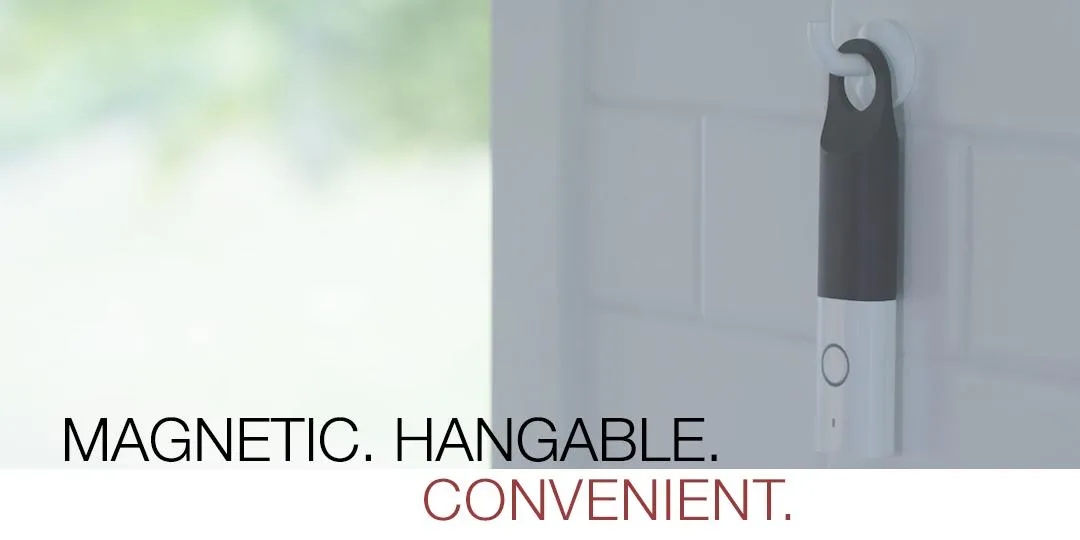 Keep it handy so that you never forget to replenish items when they're running out. Dash is magnetic so hang it on the fridge or use the included hook to hang it on the wall.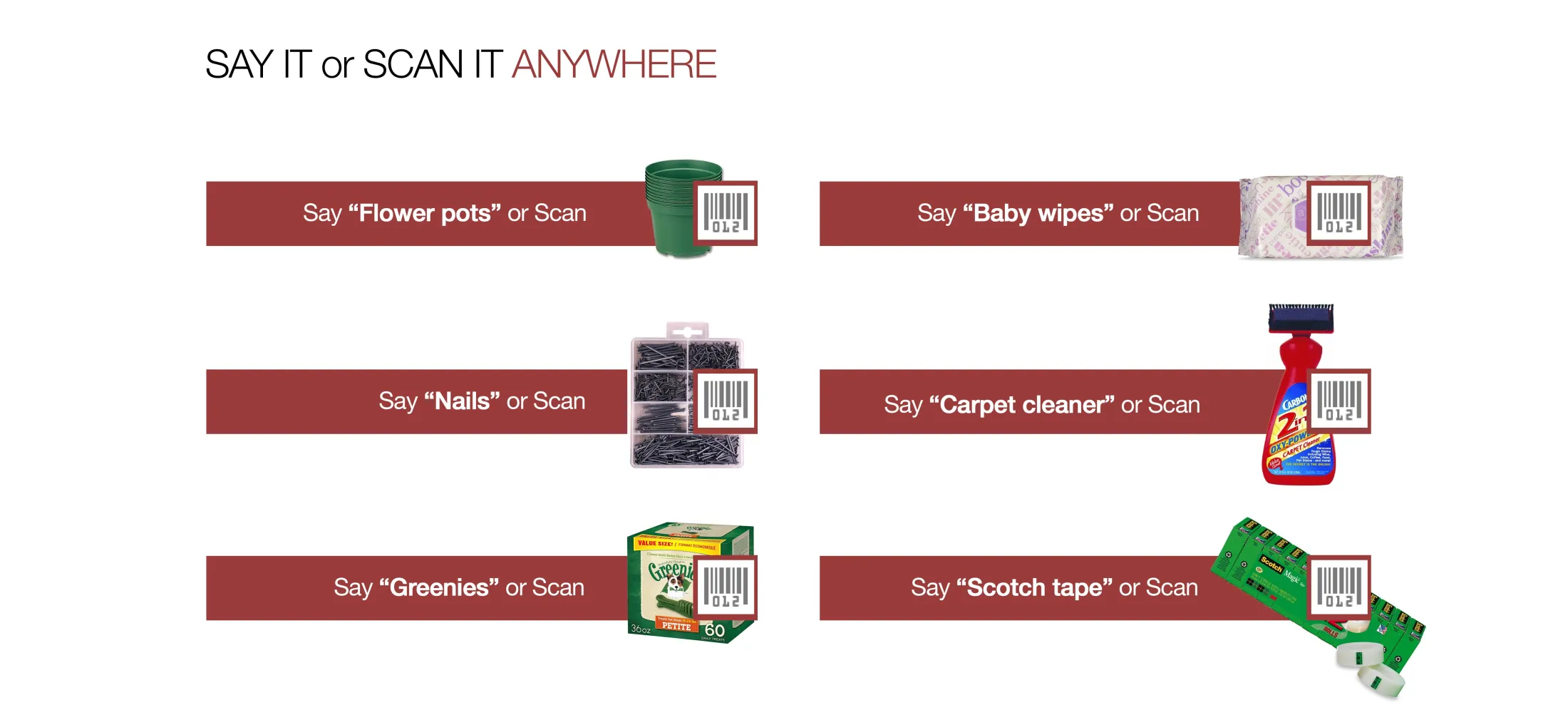 Dash is made to withstand busy households, so go ahead and grab it with flour on your hands to order more supplies.
EASY TO SET UP AND USE
go to www.amazon.com/dashsetup to get started.
Note: You'll need your Amazon Dash, two AAA batteries (included), a Wi-Fi connection, a network password (if required)