Daewoo Mini Humidifier J1
RM89.00
Noise Below 32DB
Fogging
Continuous/Intermittent Spray Mode
Original 6 Month Malaysia Warranty
Product Info
Daewoo Mini Humidifier J1 – Noise Below 32DB | Fogging | Continuous/Intermittent Spray Mode
Product Details :
Product parameter
Product name: MINi humidifier
Box capacity: 260ml
Product weight: 162g
Noise level: 0-30db
Applicable water quality: mineral water, tap water
Spray mode: continuous/intermittent
Applicable time: 8-12h
Size: 71.9mm*61.9mm*152.6mm
Fog volume: 30m-35ml/h
Working voltage: DC5V
Material: ABS,PP,silicone
Precautions
1. It is recommended to use mineral water or tap water with less impurities, and it is not recommended to use pure water, distilled water or tap water with more impurities 2. Please add water before using this product, and it is forbidden to use the humidification function in the case of water shortage
3. It is recommended to soak the whole cotton swab in water before use, and then put it into the body. Be careful not to lose the bottom spring, so as not to affect the use 4. Please do not touch the metal atomizing film of the mist outlet with hard objects, so as not to damage the part; do not insert the metal atomizing film
5. Do not add oily essential oils, so as to prevent the oil from clogging the cotton swabs.
6. When cleaning the product, please do not rinse directly, it is recommended to use a wrung out soft damp cloth to wipe
7. This product cannot be used alone for children under 10 years old.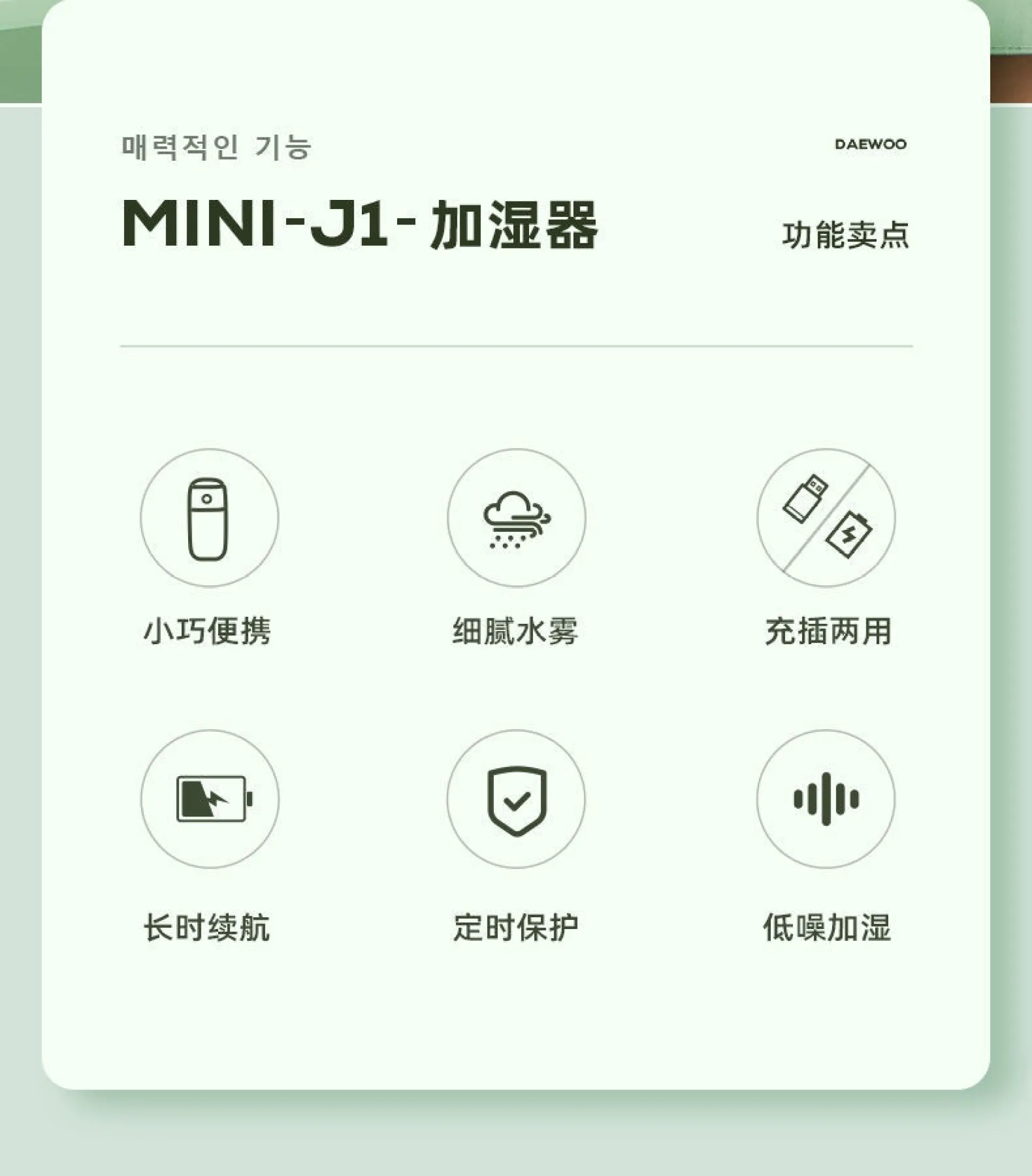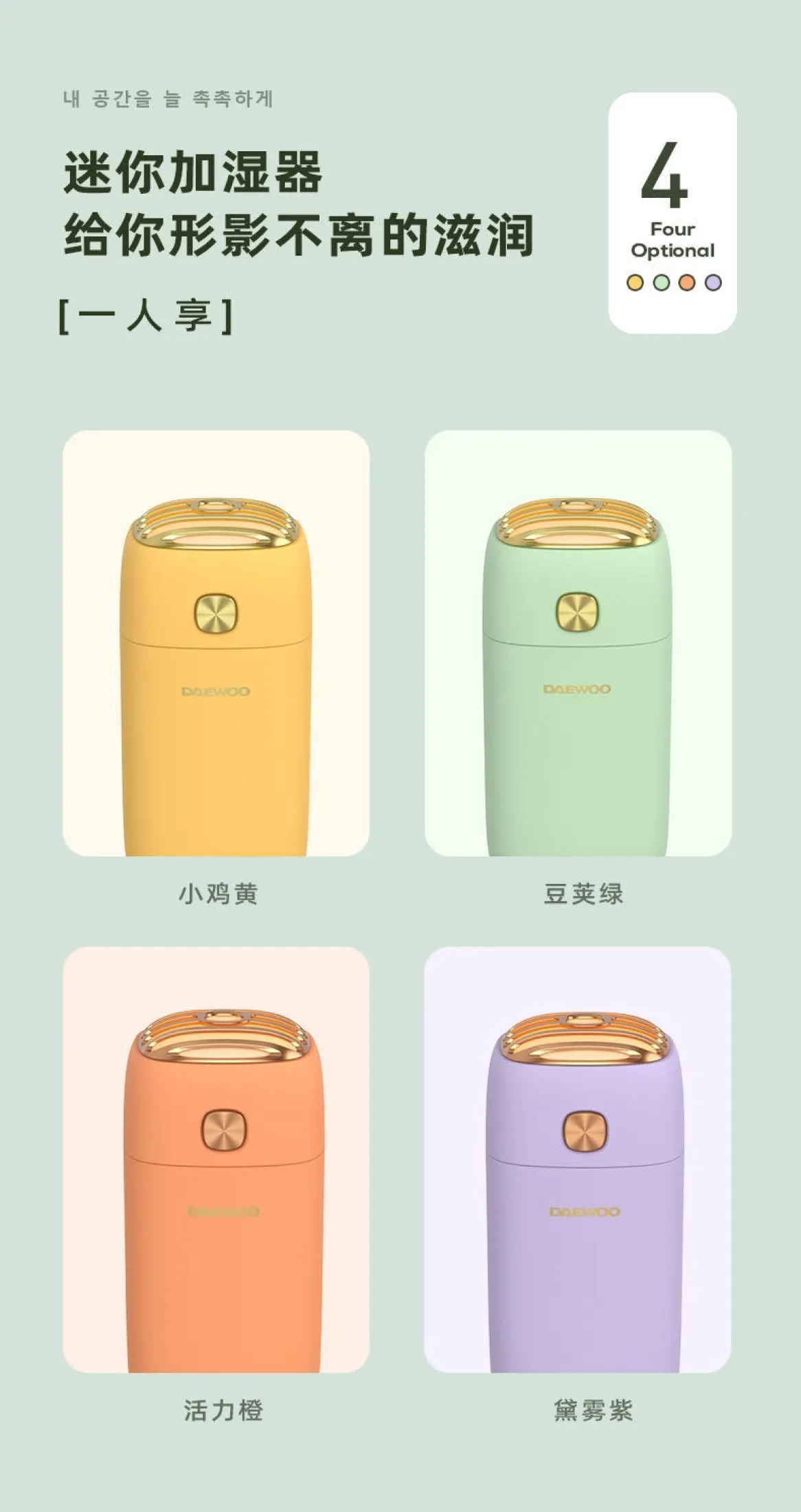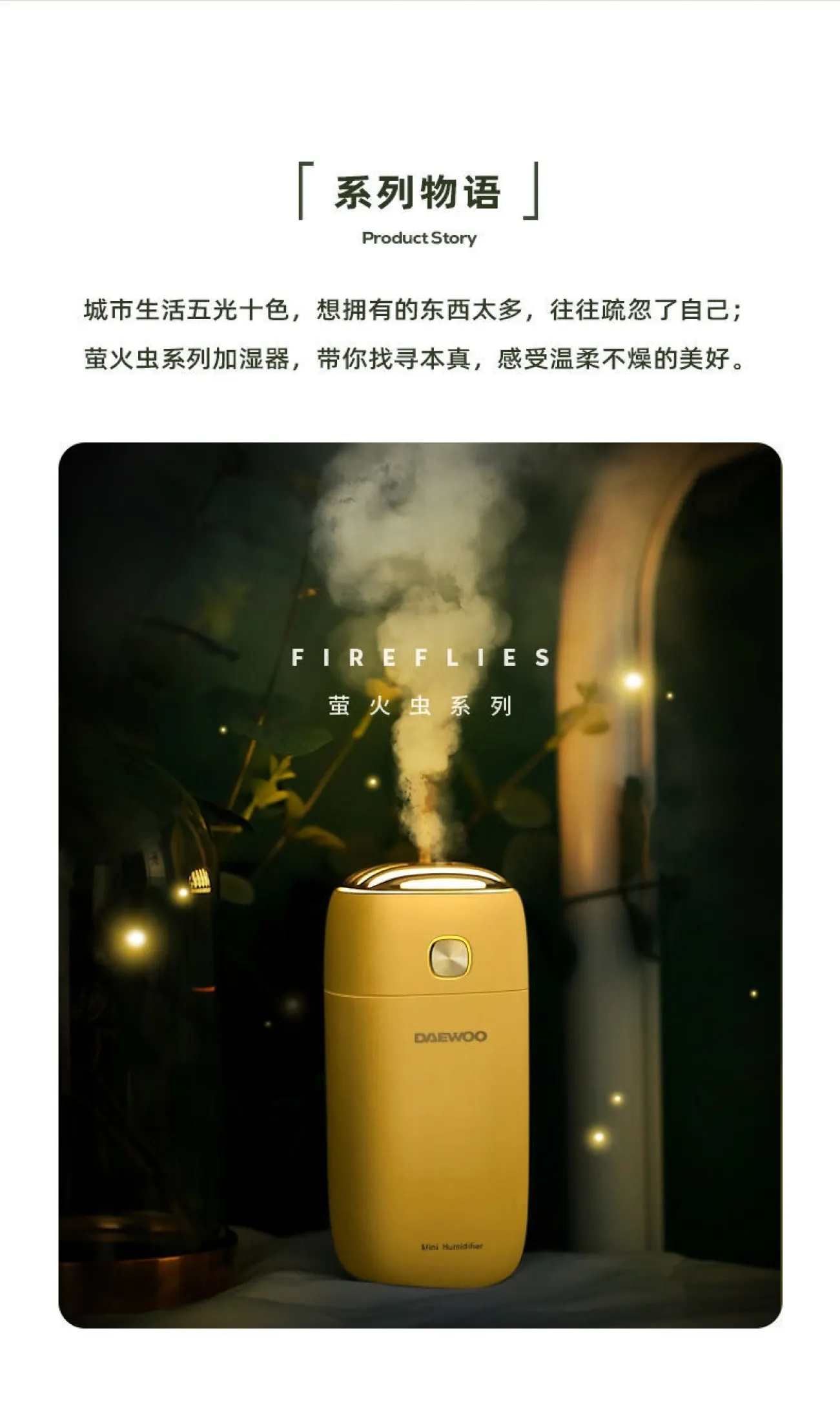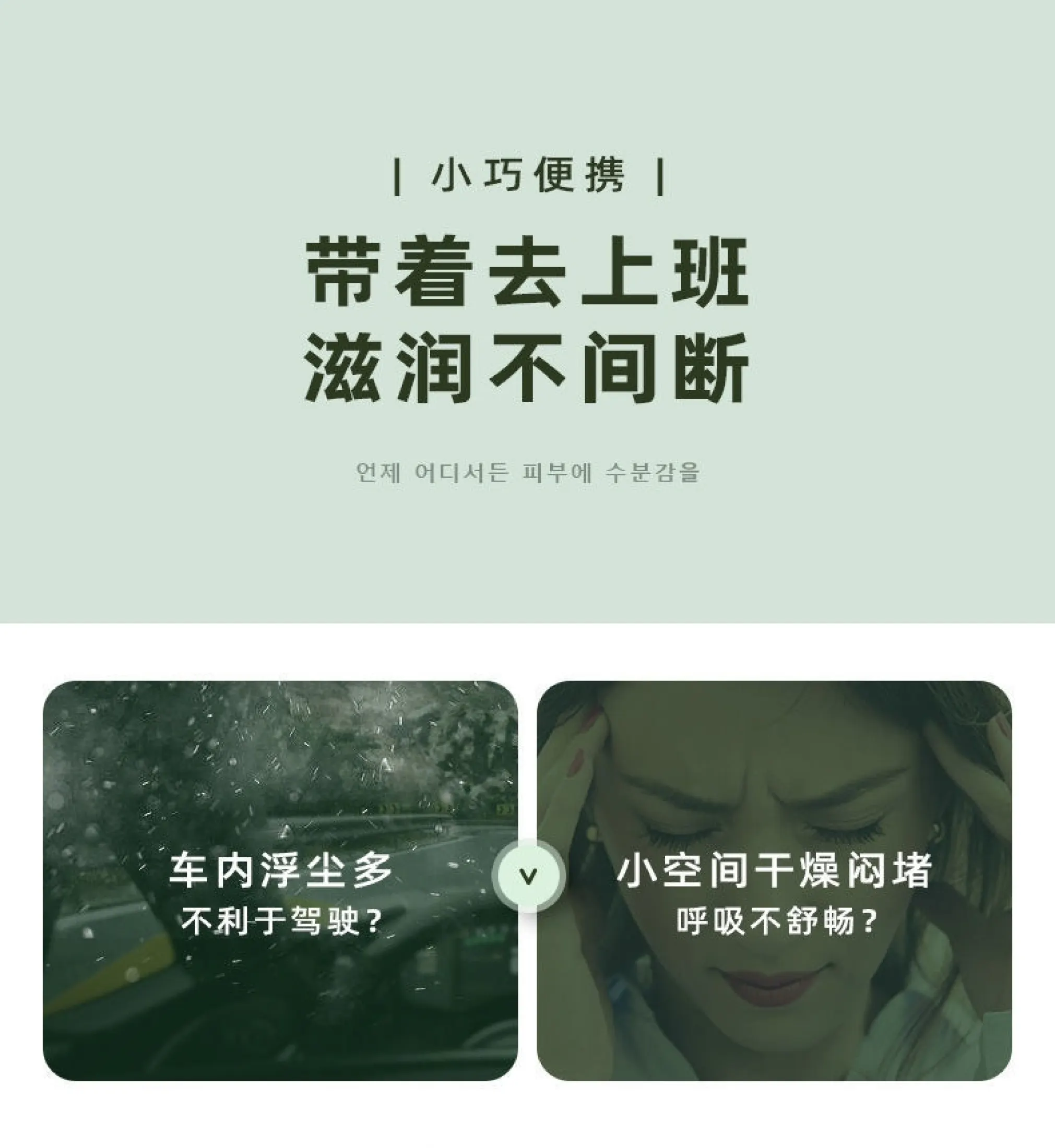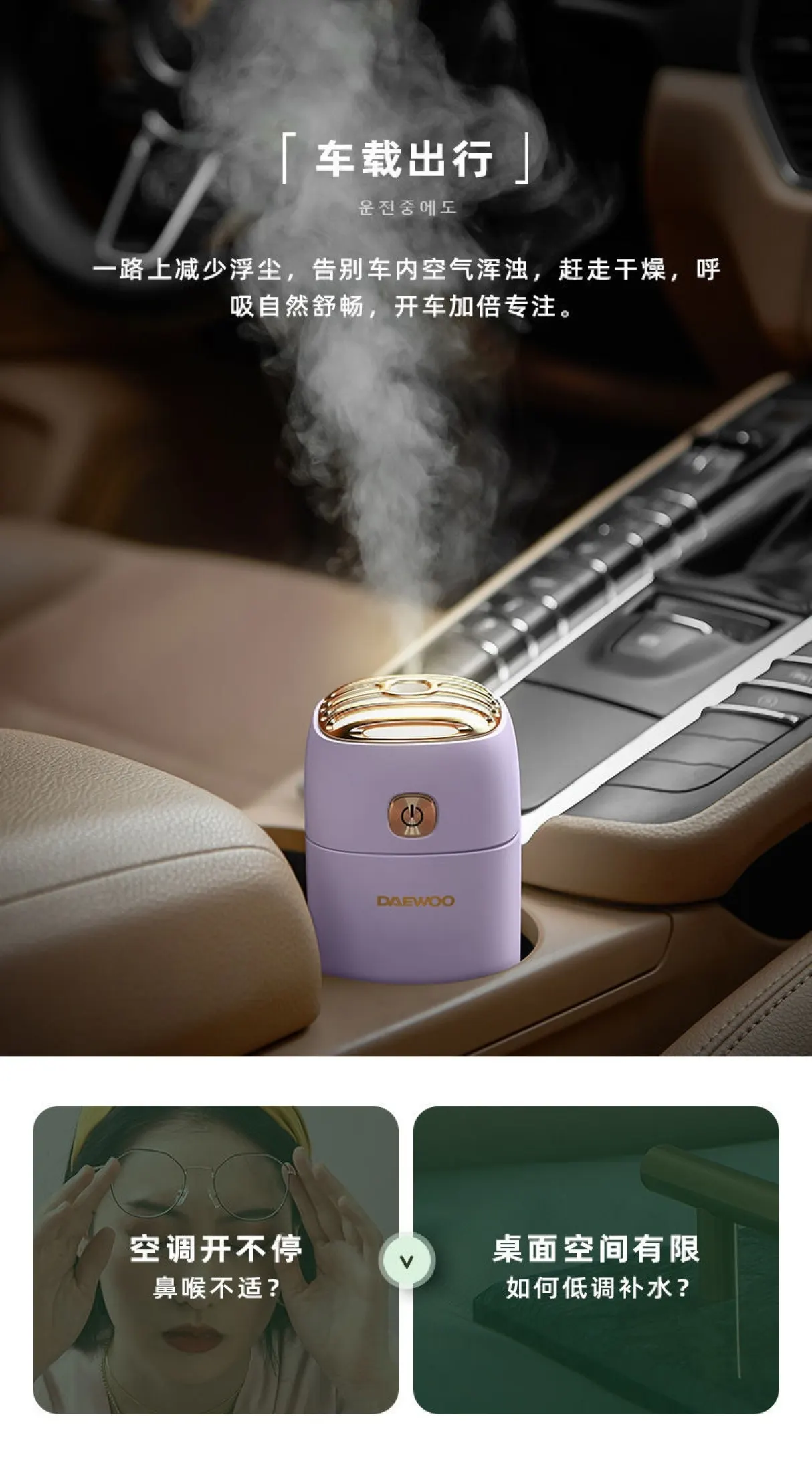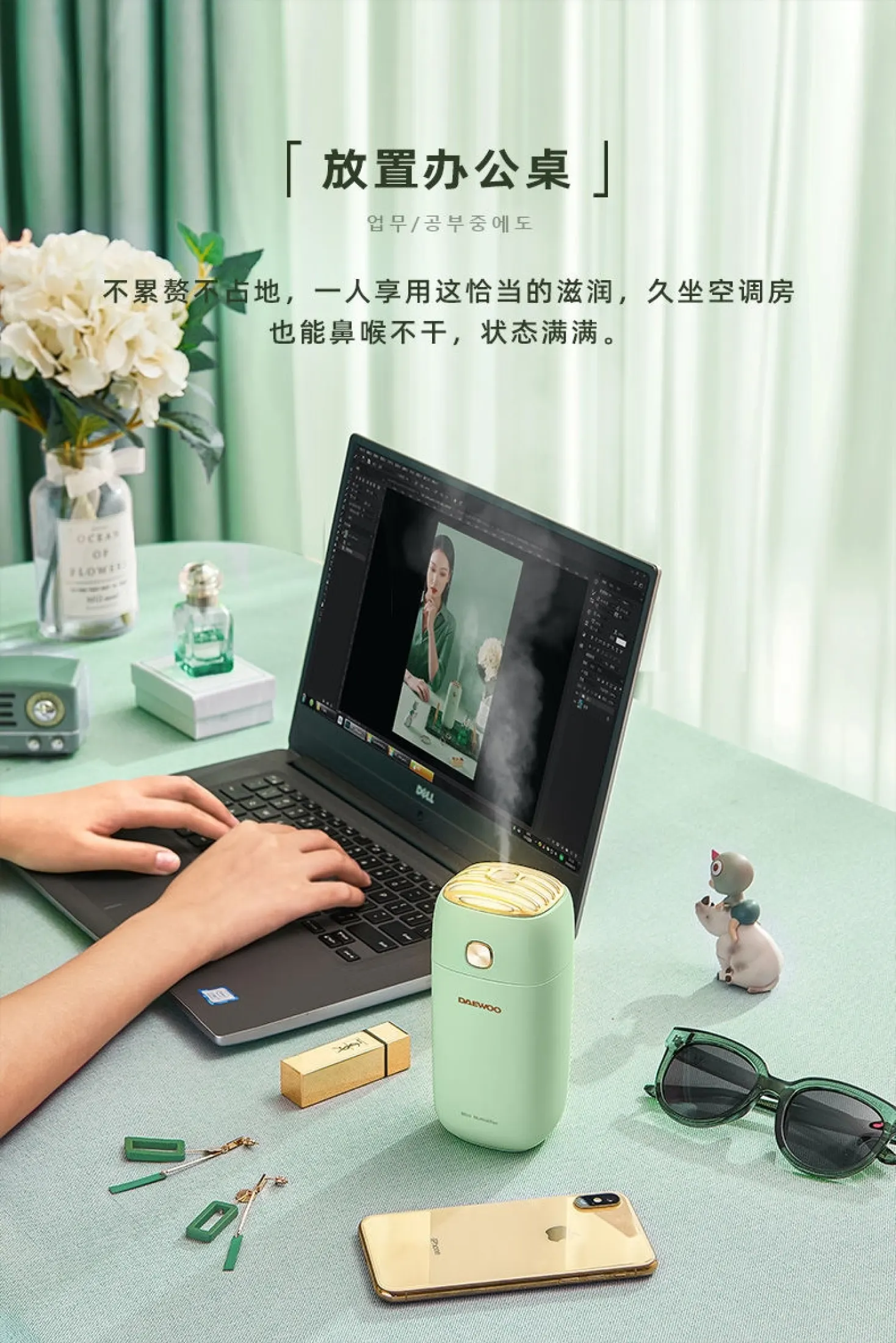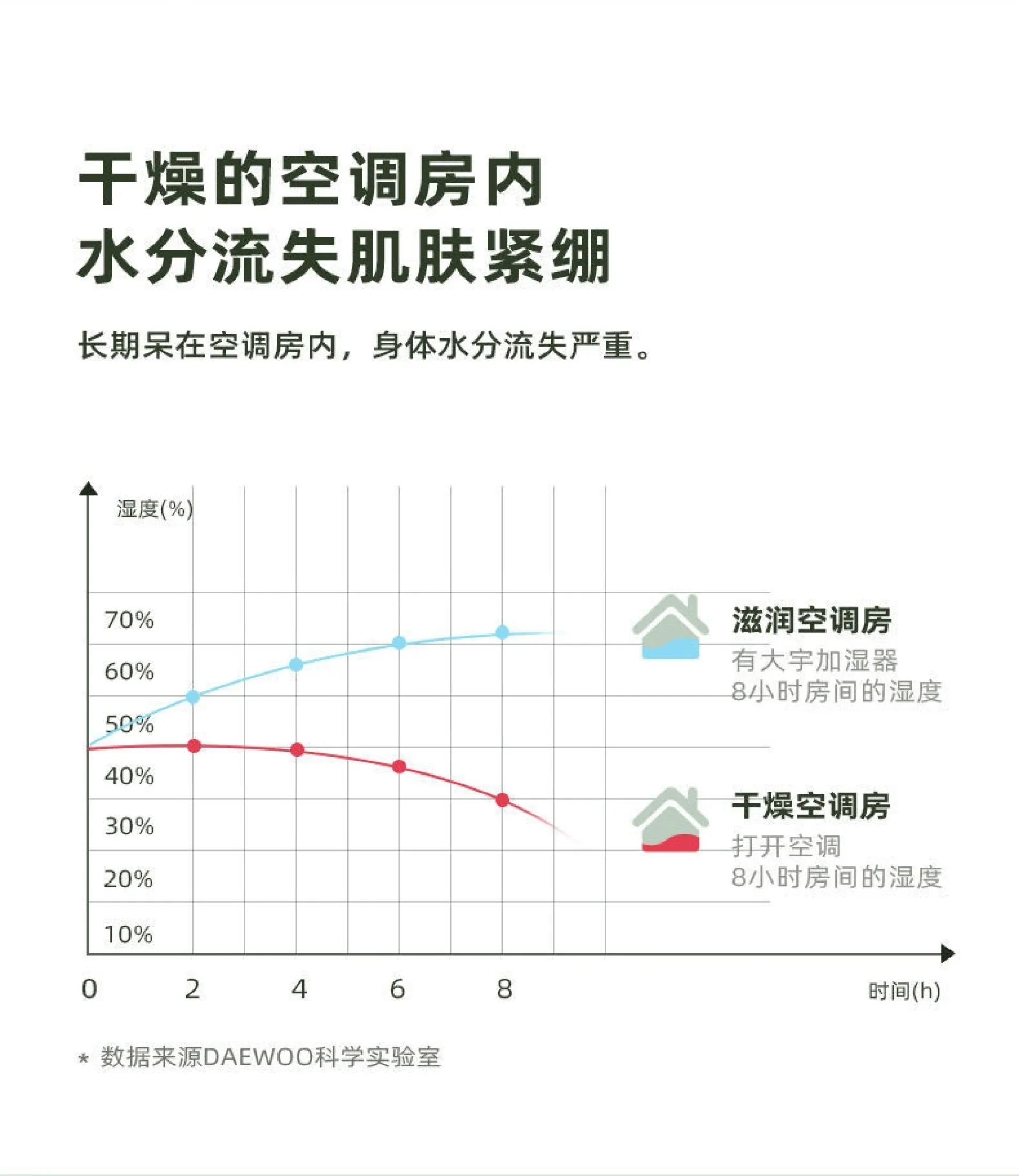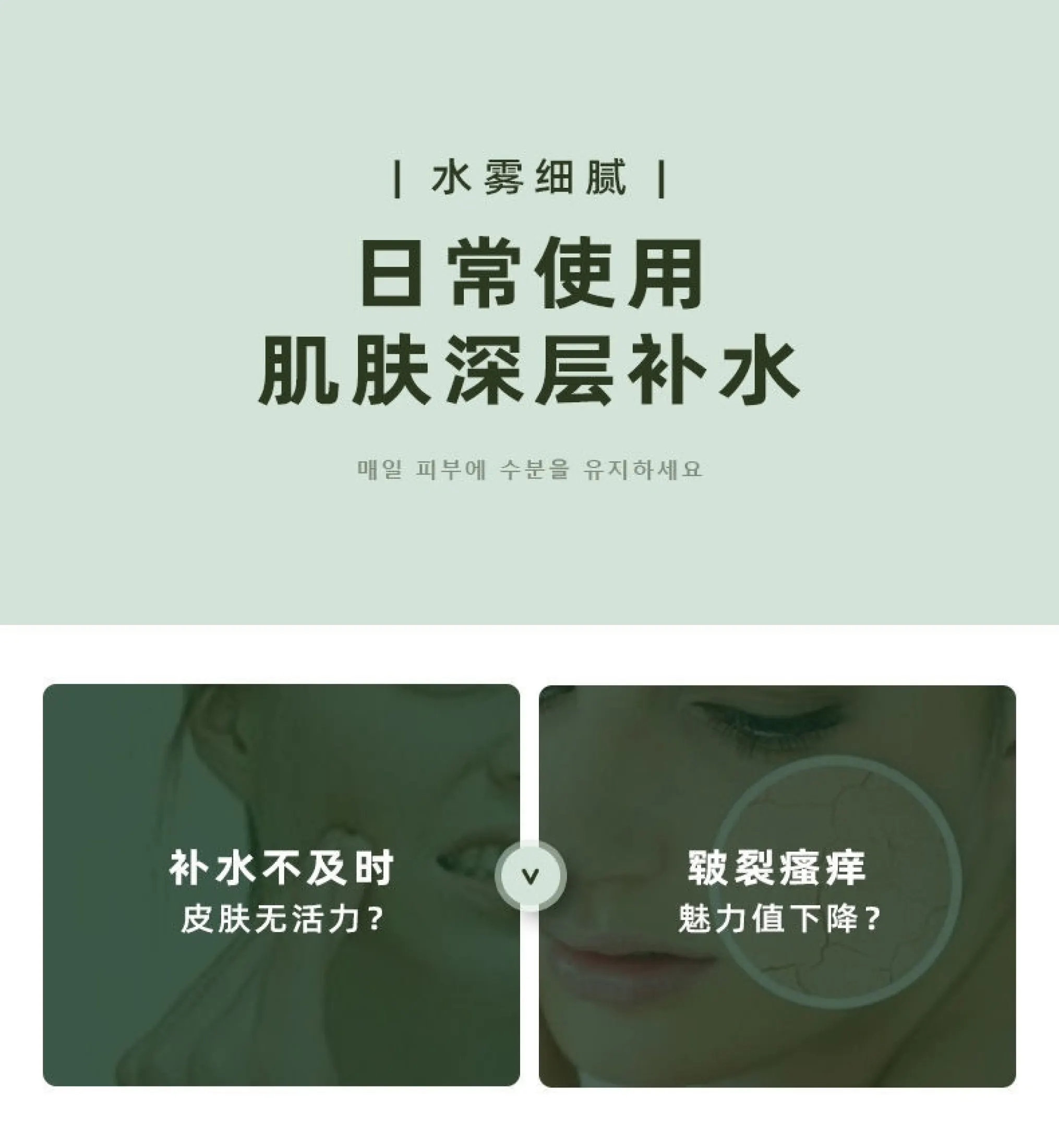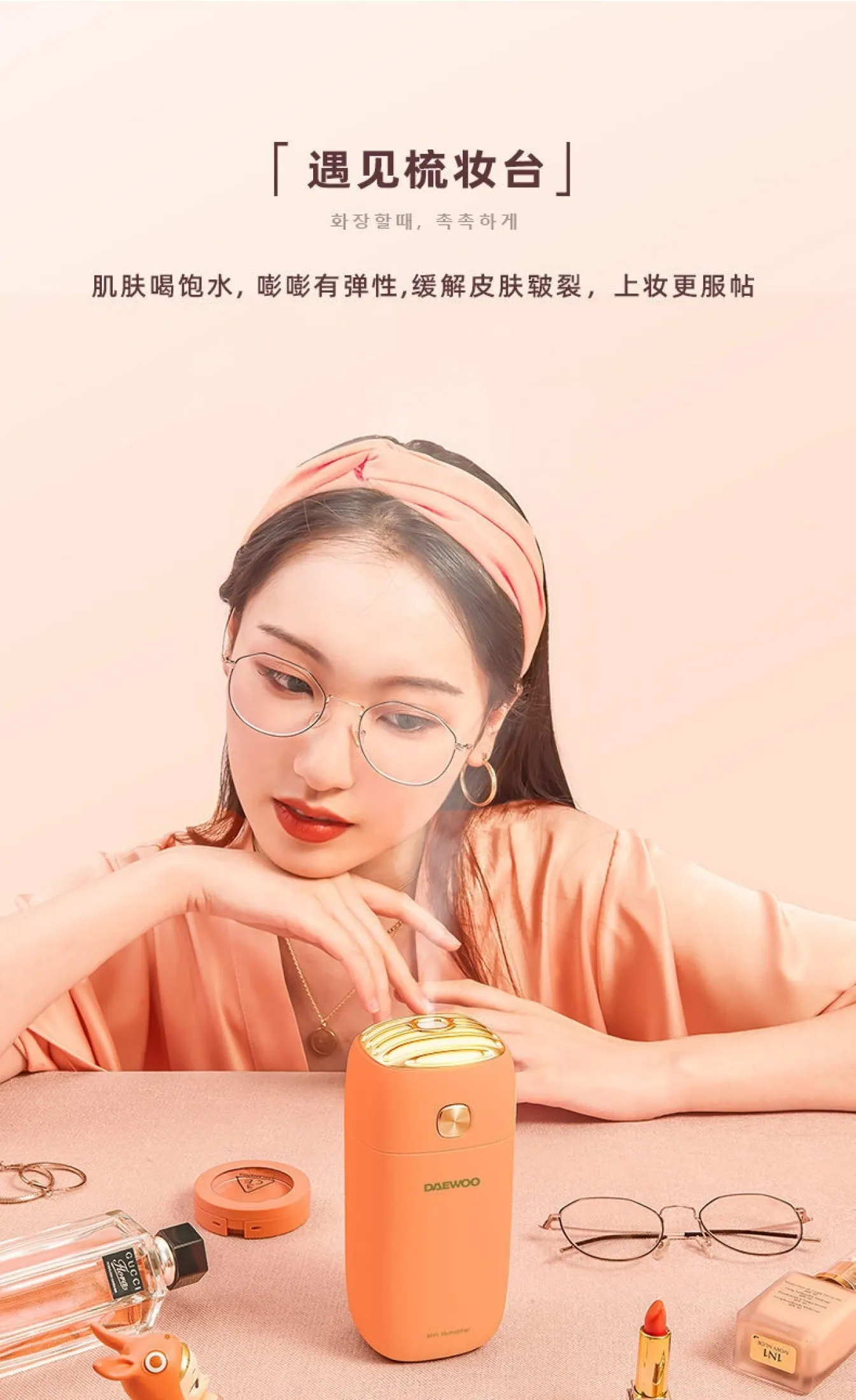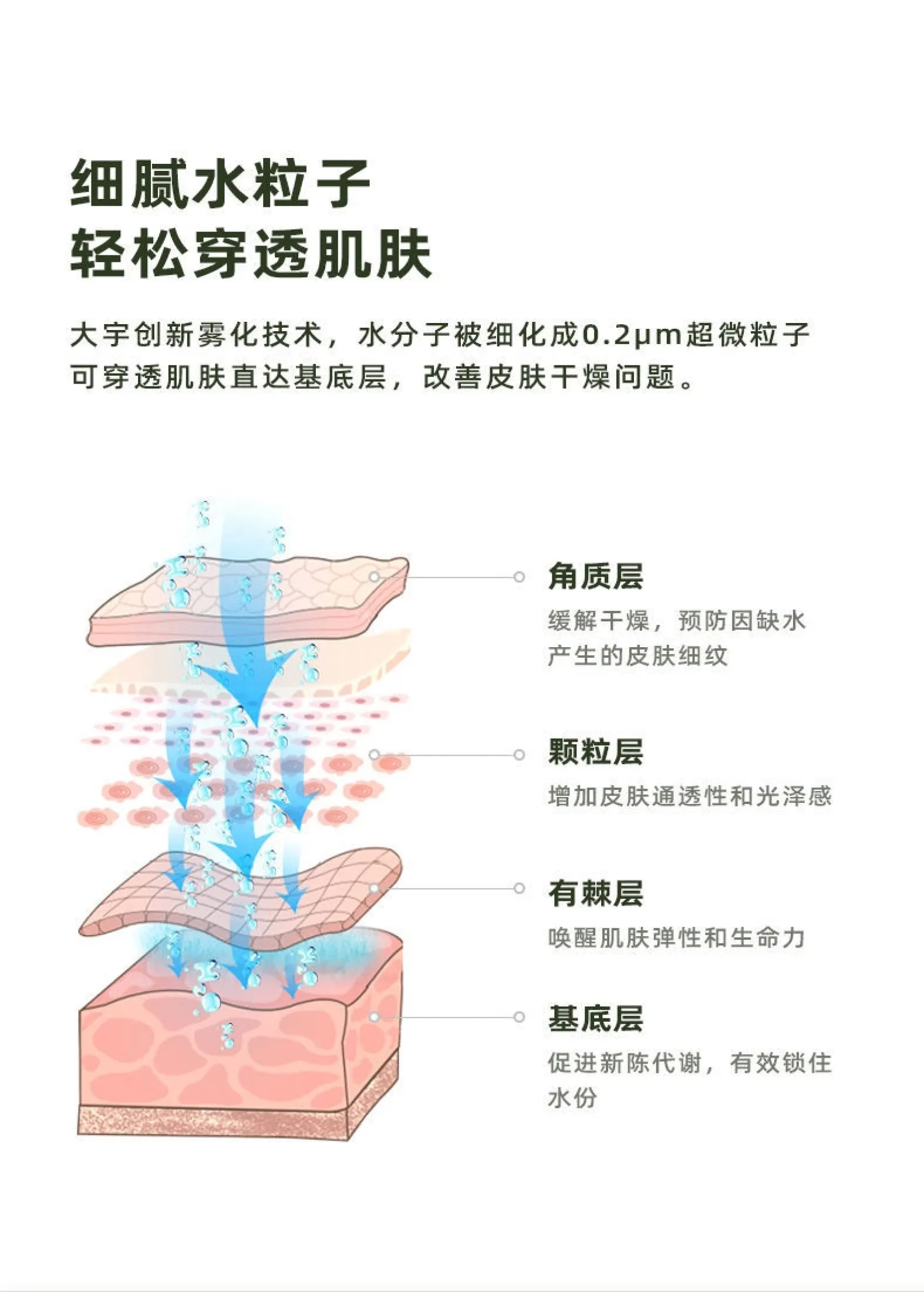 Additional Information
| | |
| --- | --- |
| Weight | 1 kg |
| Dimensions | 20 × 60 × 30 cm |
| Color | Yellow, Purple |