Introducing the Dali Katch 50W RMS High-End Portable Wireless Bluetooth Loudspeaker – the epitome of audio excellence in a compact and stylish design. This remarkable speaker is meticulously crafted to deliver an immersive and powerful sound experience, wherever you go.
With its impressive 50W RMS output, the Dali Katch ensures that every note, beat, and melody is reproduced with stunning clarity and precision. Whether you're enjoying your favorite music, watching movies, or hosting a party, this speaker will elevate your audio enjoyment to new heights.
One of the standout features of the Dali Katch is its wireless Bluetooth connectivity, allowing you to effortlessly stream your music from any compatible device. Say goodbye to tangled cables and enjoy the freedom of wireless audio. Additionally, it supports aptX HD, ensuring high-quality audio transmission for a truly immersive listening experience.
Designed with portability in mind, the Dali Katch is compact and lightweight, making it the perfect companion for your outdoor adventures or simply moving it around your home. Its sleek and modern Scandinavian design adds a touch of elegance to any space, while the durable aluminum construction ensures long-lasting performance.
Equipped with a powerful rechargeable battery, the Dali Katch offers up to 24 hours of playtime, so you can enjoy uninterrupted music throughout the day and night. Furthermore, it features a USB power output, allowing you to charge your devices on the go, making it a versatile and practical choice.
The Dali Katch also boasts a range of convenient features, including a built-in microphone for hands-free calling, intuitive touch-sensitive controls, and a choice of two sound profiles – "Clear" and "Warm" – to suit your personal preferences. It even remembers your last volume setting when turned on, ensuring a seamless listening experience every time.
In summary, the Dali Katch 50W RMS High-End Portable Wireless Bluetooth Loudspeaker is a true audio powerhouse that combines exceptional sound quality, wireless convenience, and elegant design. Whether you're a music enthusiast, a movie lover, or simply someone who appreciates premium audio, this speaker is the perfect choice. Elevate your audio experience and immerse yourself in the world of superior sound with the Dali Katch.
Built-in battery – Playback up to 24 hours
Apt-x 4.0 Bluetooth (Lossless)
Dual Sound Profile
Dual Sound Mode (Clear/Warm)
NFC Pairing
Stereo Pair Mode
Power Indicator
ChromeCast ready for Network Streaming
Input : 3.5mm, ChromeCast (Optional)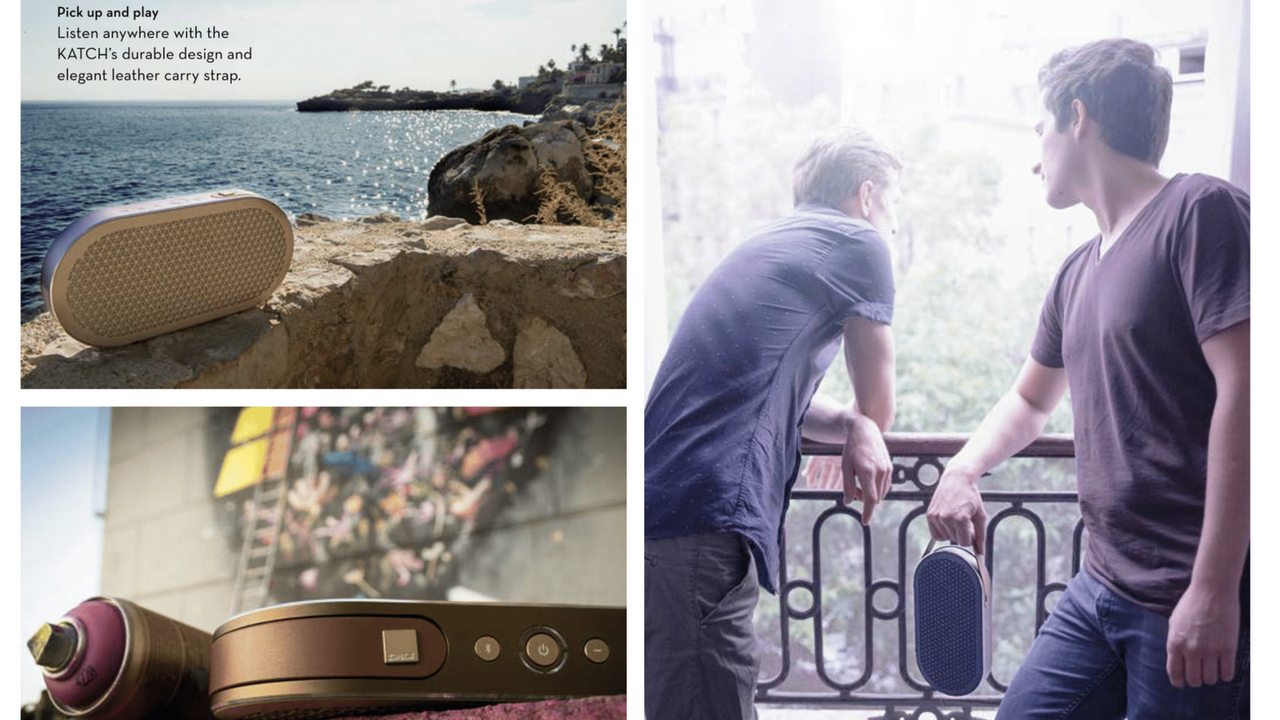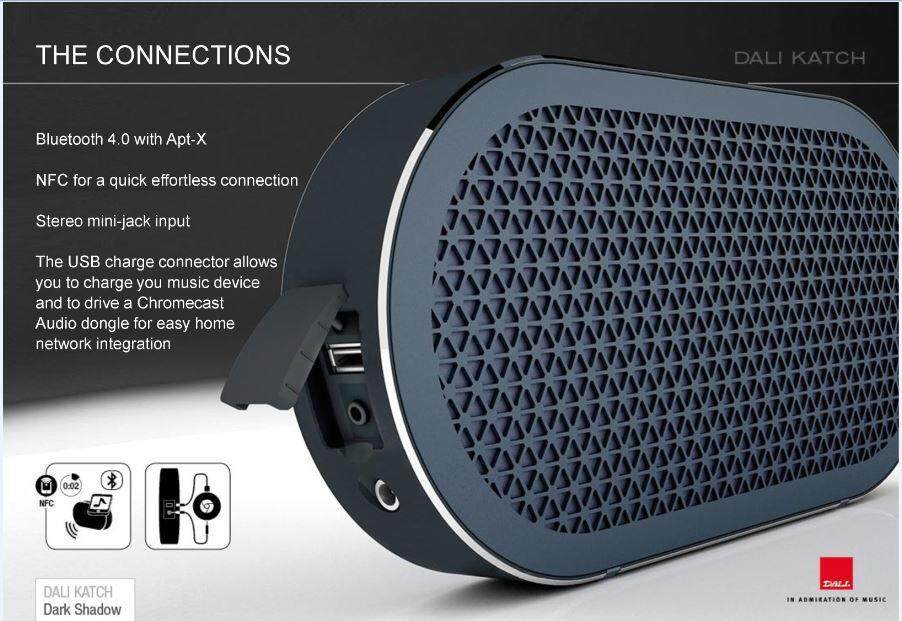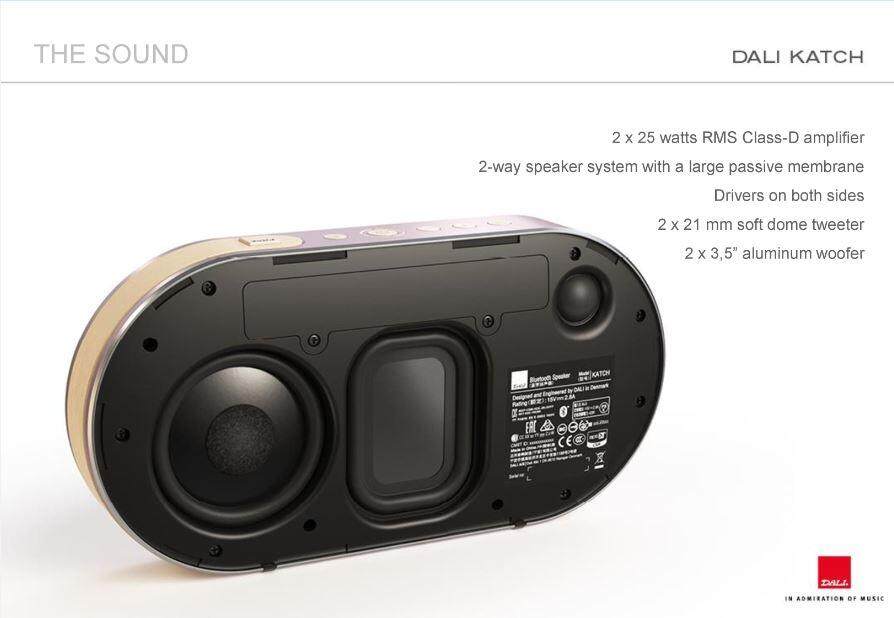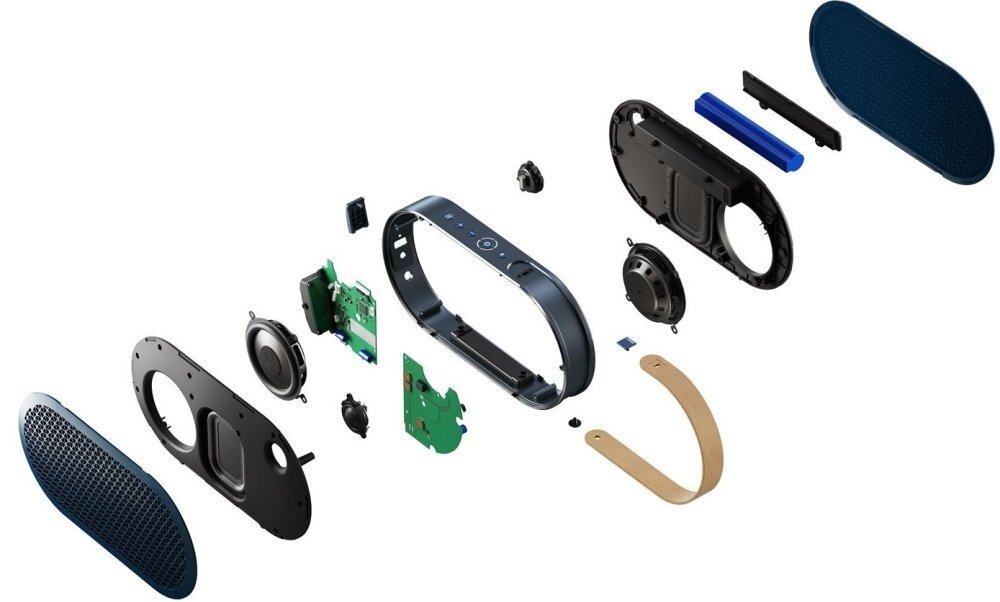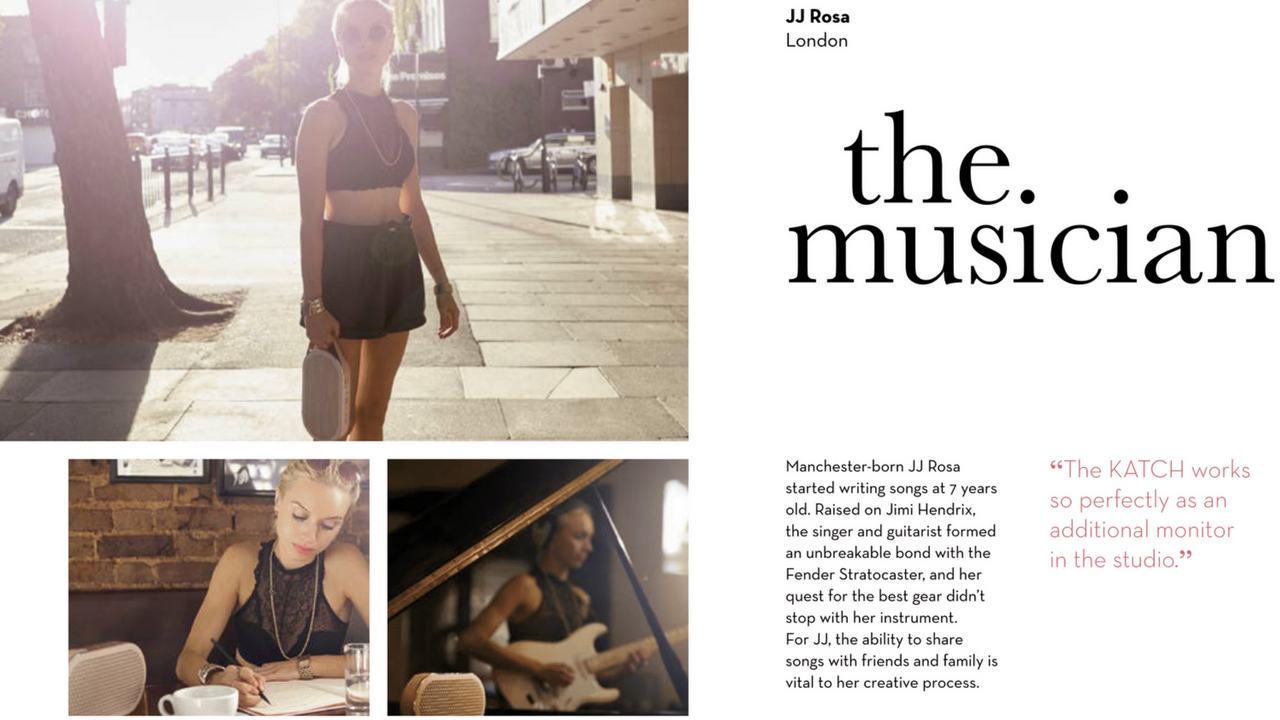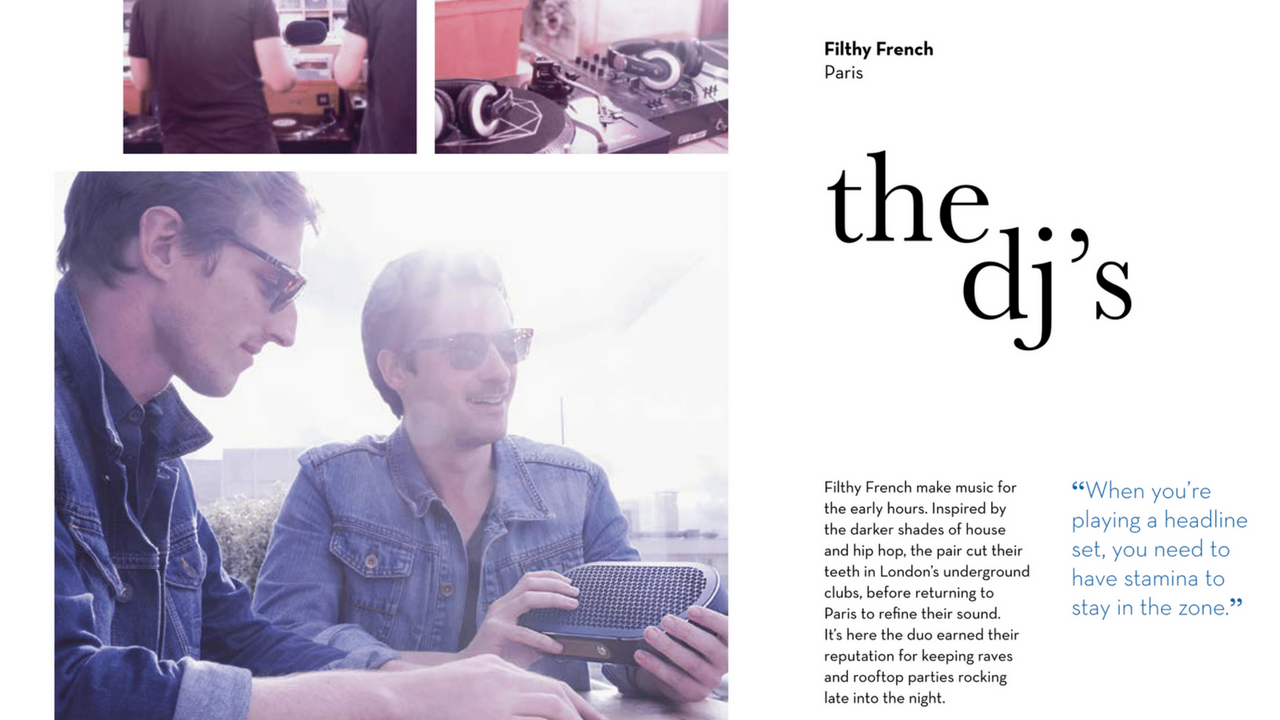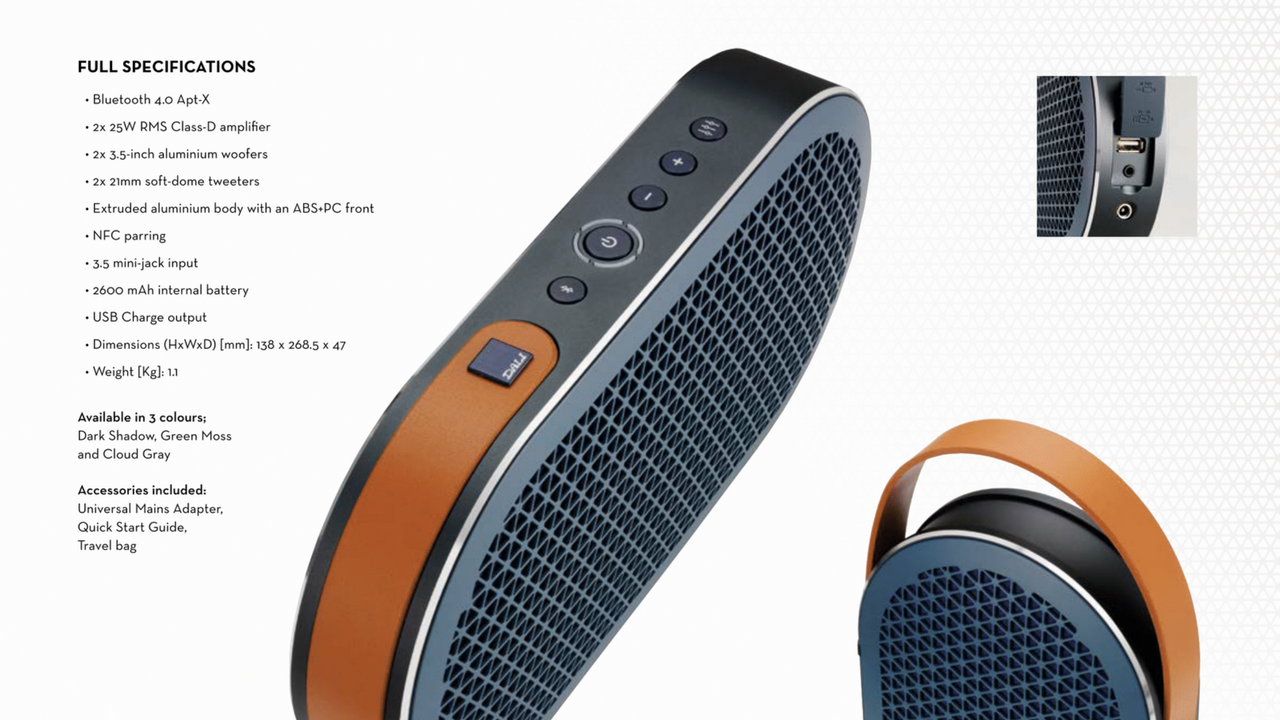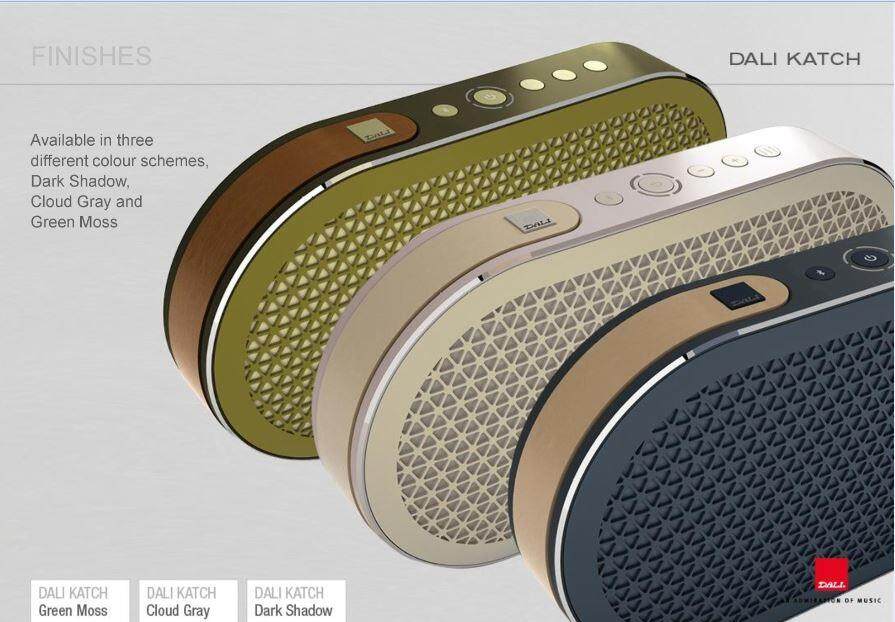 DALI KATCH Specs
| | |
| --- | --- |
| | |
| Frequency Range (+/-3 dB) [Hz] | 49 – 23,000 |
| Maximum SPL [dB] | 95 |
| Crossover Frequency [Hz] | 2300 |
| High frequency driver, Quantity | 2 x 21mm |
| High frequency driver, Diaphragm type | Soft Textile Dome |
| Low frequency driver, Quantity | 2 x 3.5″ |
| Low frequency driver, Diaphragm type | Aluminium Cone With Cloth Cap |
| Low frequency passive driver, Quantity | 2 x 73 x 52 mm |
| Low frequency passive driver, Diaphragm type | Steel Cone |
| Enclosure type | Closed Box With Dual Passive Radiators |
| Max. Amplifier Power Output [RMS watt] | 2 x 25 |
| Amplifier Type | Fully digital Class-D |
| Connection Input | 3.5 mm mini jack |
| Connection Output | USB Charge Output (5V/1A) |
| Wireless Input(s) | Bluetooth™ 4.0 Apt-X |
| Recommended Placement | Shelf or stand |
| Functions | Dual Sound Mode (Clear/Warm) |
| Standby Power Consumption [W] | <0,3 (Mains Adapter) |
| Dimensions (HxWxD) [mm] | 138 x 268.5 x 47 |
| Weight [kg] | 1.1 |
| Accessories Included | Universal Mains Adapter (1.75 m wire length) |
| Optional Accessories | Chromecast Audio Dongle |