Introducing the IK8 Wireless Karaoke Portable Speaker, the ultimate companion for your karaoke nights and parties! This exceptional speaker comes with 2pcs microphones, ensuring that you and your friends can unleash your inner singing sensations and create unforgettable memories.
With its sleek and compact design, the IK8 is effortlessly portable, allowing you to take the party wherever you go. Whether you're hosting a gathering at home, heading to a friend's house, or even organizing a karaoke competition outdoors, this speaker is your go-to entertainment solution.
Equipped with advanced wireless technology, the IK8 allows you to connect your devices seamlessly. Simply connect your smartphone, tablet, or laptop via Bluetooth and instantly access your favorite karaoke apps, playlists, or YouTube videos. Say goodbye to messy cables and hello to hassle-free entertainment!
The IK8 boasts exceptional sound quality, delivering crystal-clear audio that will elevate your karaoke experience to new heights. Its powerful built-in speakers ensure that every note, every beat, and every word is heard with precision and clarity. Get ready to impress your audience with your vocal talents!
But that's not all – the IK8 is packed with features that enhance your karaoke sessions. Adjust the echo, treble, and bass settings to suit your preferences and create the perfect audio balance. The speaker also includes a convenient USB port and TF card slot, allowing you to play your favorite songs directly from your storage devices.
The value this product offers is unparalleled. Not only does it provide endless entertainment and fun, but it also promotes bonding and laughter among friends and family. Whether you're hosting a karaoke night at home or surprising your loved ones with a spontaneous sing-along, the IK8 is the key to creating unforgettable moments.
In summary, the IK8 Wireless Karaoke Portable Speaker with 2pcs Microphone is a must-have for any karaoke enthusiast. Its portability, wireless connectivity, exceptional sound quality, and customizable features make it the perfect companion for parties, gatherings, and impromptu performances. Get ready to unleash your inner superstar and make every occasion a memorable one with the IK8!
Good Quality
Easy to Use
Design for your Convenience
Features:
Portable Karaoke System: Composed of a separated type speaker set and 1 wireless microphone, a perfect mini home KTV for music playing and singing at any time.
Two Ways of Connection: You can choose BT or cable connection between your phone and iK8, and open the APP on your phone to sing, record, or listen to music.
Separated Type Speaker: Using a silicone soft belt, the speaker can change the shape, hang or stand on the desktop. It can work as a BT speaker with a stereo sound effect.
Remarkably Echo Effect: The wireless microphone is automatically connected to the speaker when on, and the three sound modes (professional, karaoke, original sound) can be switched.
Long Battery Life: Built-in 5200mAh (speaker) and 1000mAh (microphone) rechargeable lithium battery provide long endurance. It can make your daily life, gathering, or travel more fun.
Specifications:
Model Number: iK8
Speaker:
Loudspeaker: 53mm, 4O, 8W*2
Power: 7.5W*2 (RMS)
Distortion: ≤1%
SNR: ≥65dB
Frequency Response: 100Hz-18KHz
Battery Capacity: 5200mAh
Input: 5V 2.0A
Size: 110mm*132mm (including silicone hose 280mm, the total length of expansion is 605mm)
Weight: 637g
Microphone:
Output Impedance: 600O (±15%)
Sensitivity: -54(±3)dB(1KHz)(0dB=1V/Pa)
Frequency Response: 70Hz-15KHz
Directivity: Single directional
Battery Capacity: 1000mAh
Input: 5V 0.5A
Size: approx. f76mm*150mm
Weight: 184g
Color: Black, Gray, Pink, Red (Optional)
Package Size: 31.0*31.0*9.5cm/12.20*12.20*3.74in
Package Weight: 1559g/54.99oz
Package List:
1 * Speaker
1 * Microphone
1 * Charging Cable
1 * Audio Cable (1M)
1 * User Manual (English/Chinese)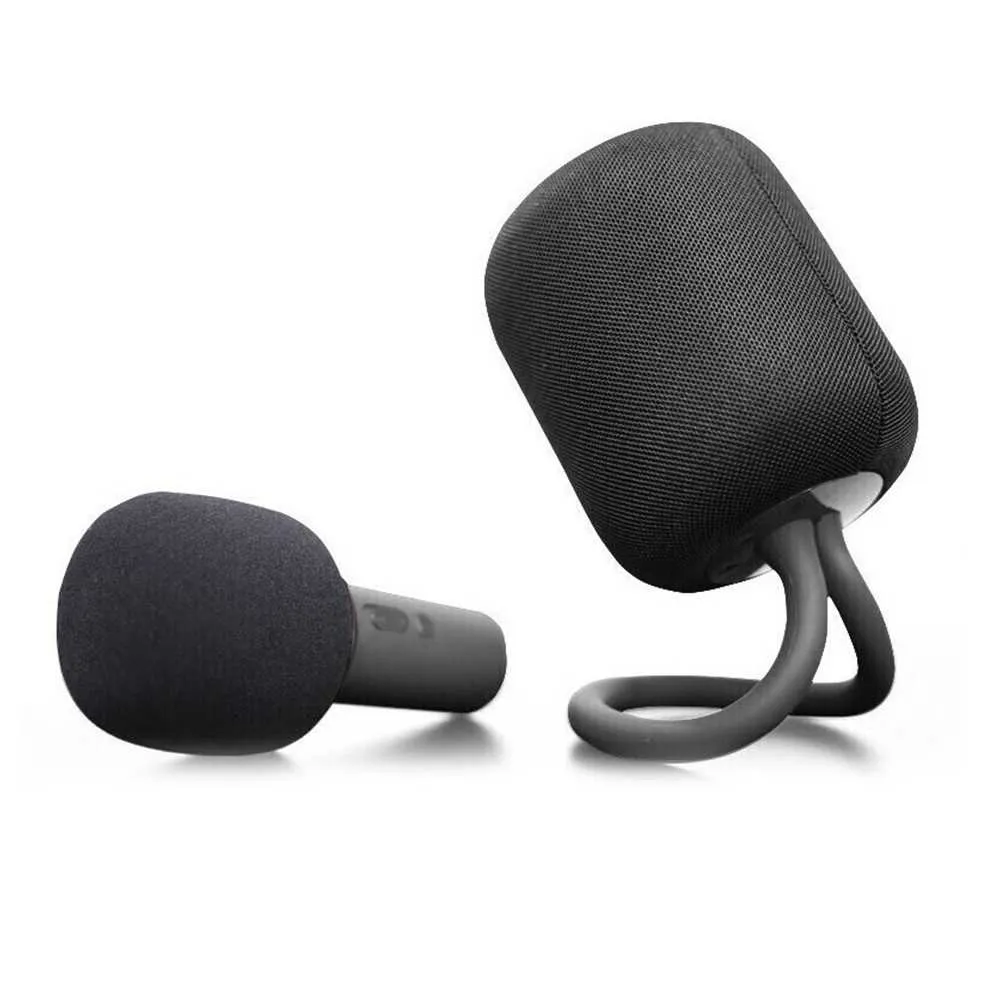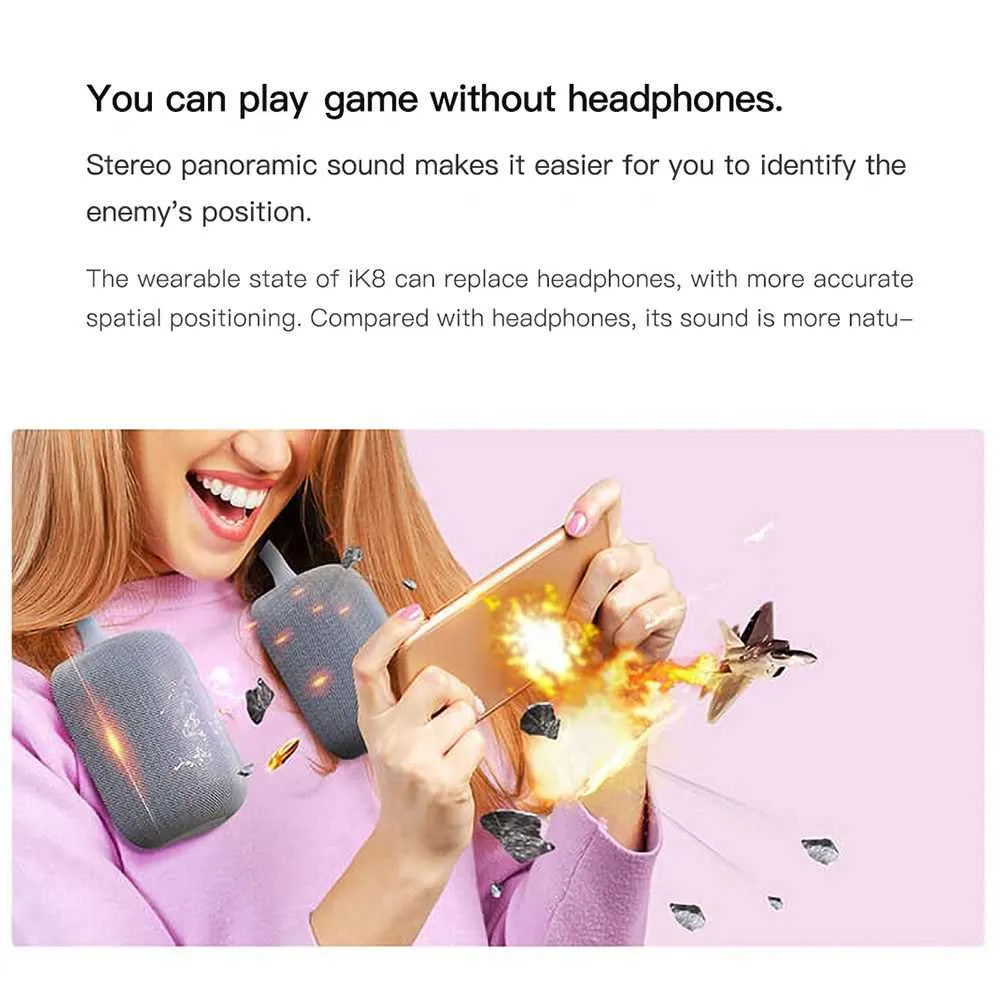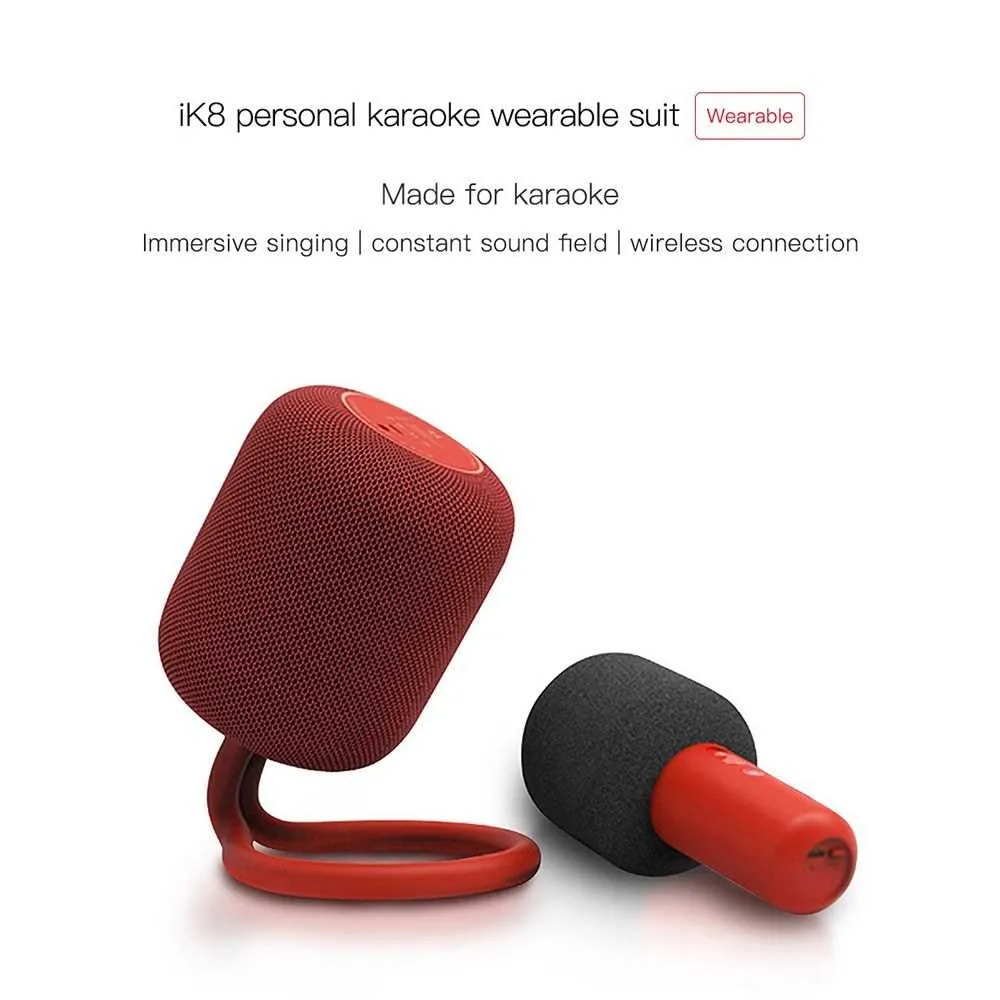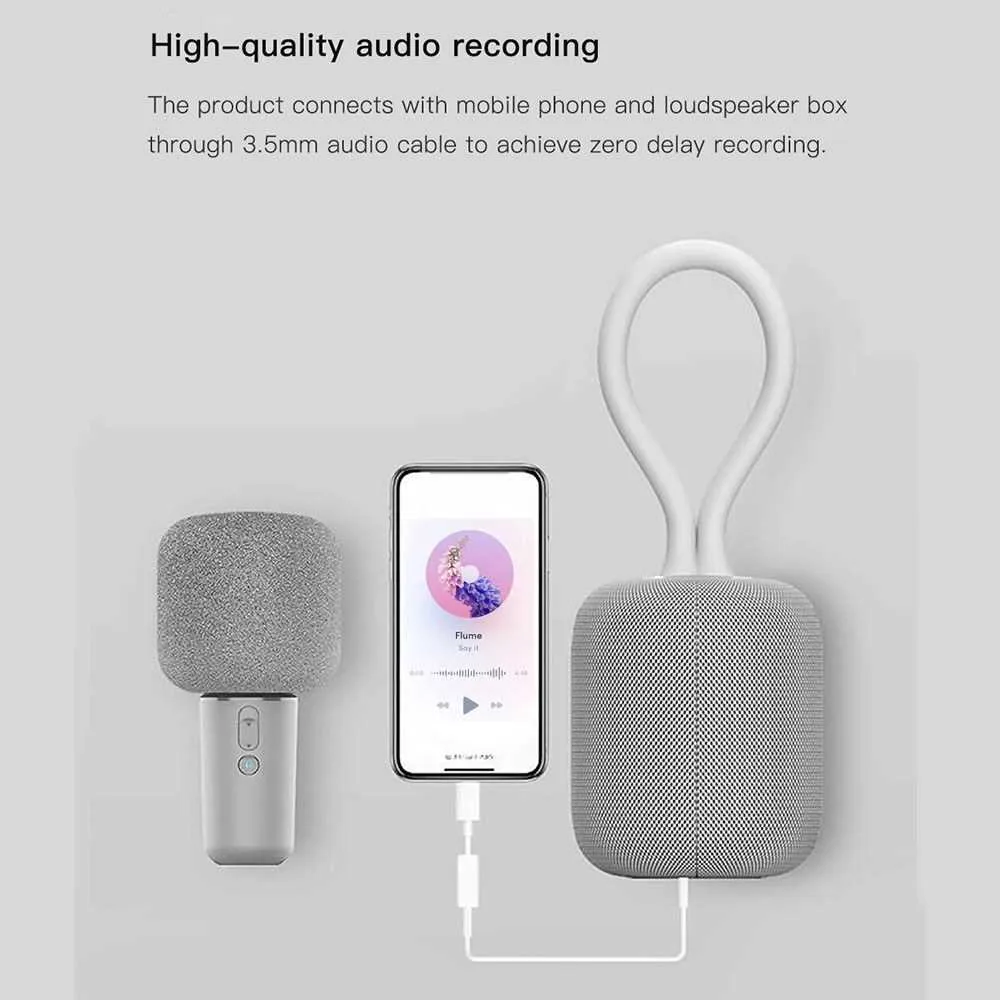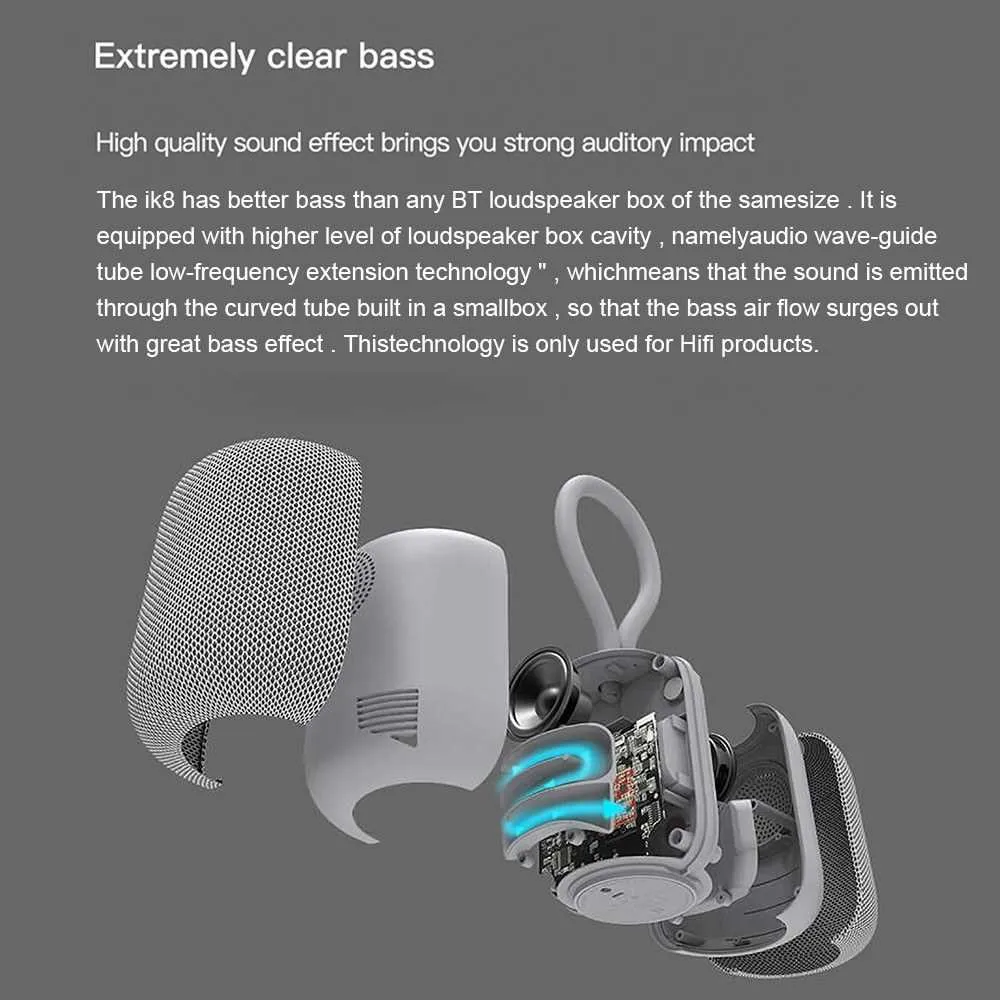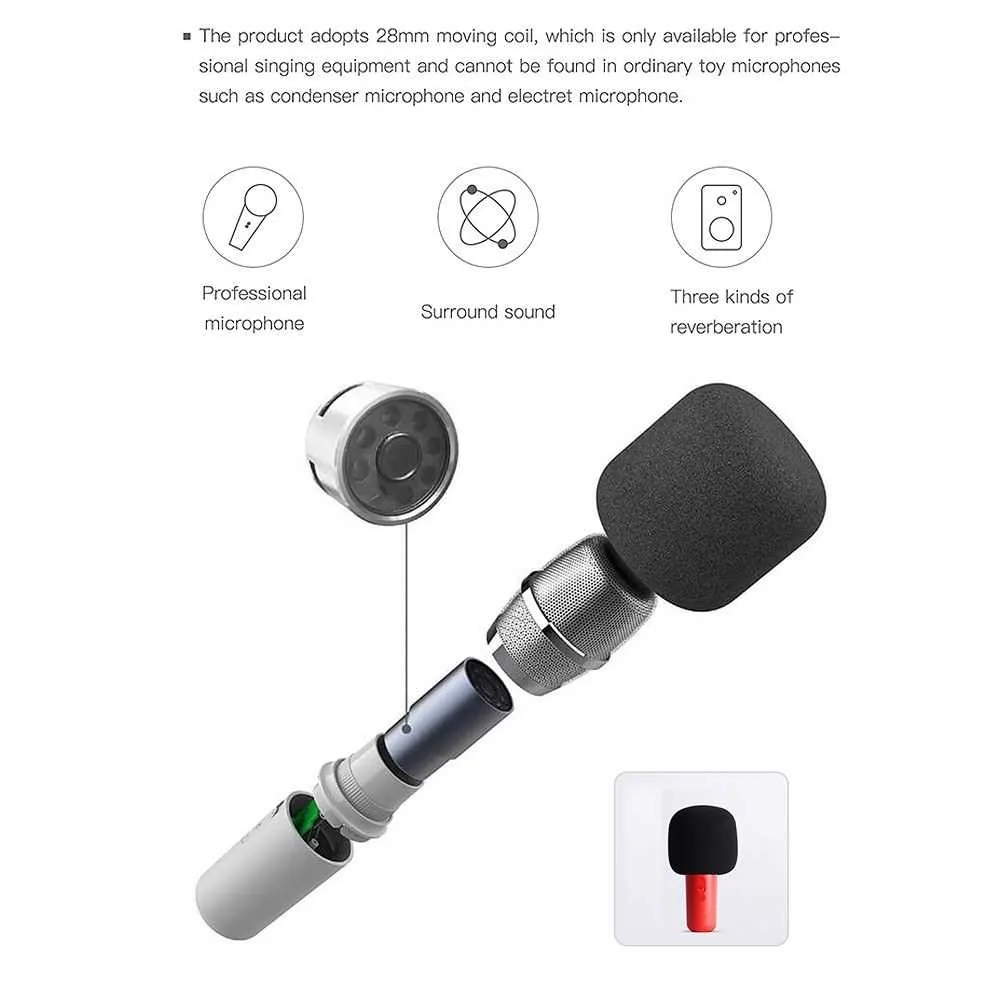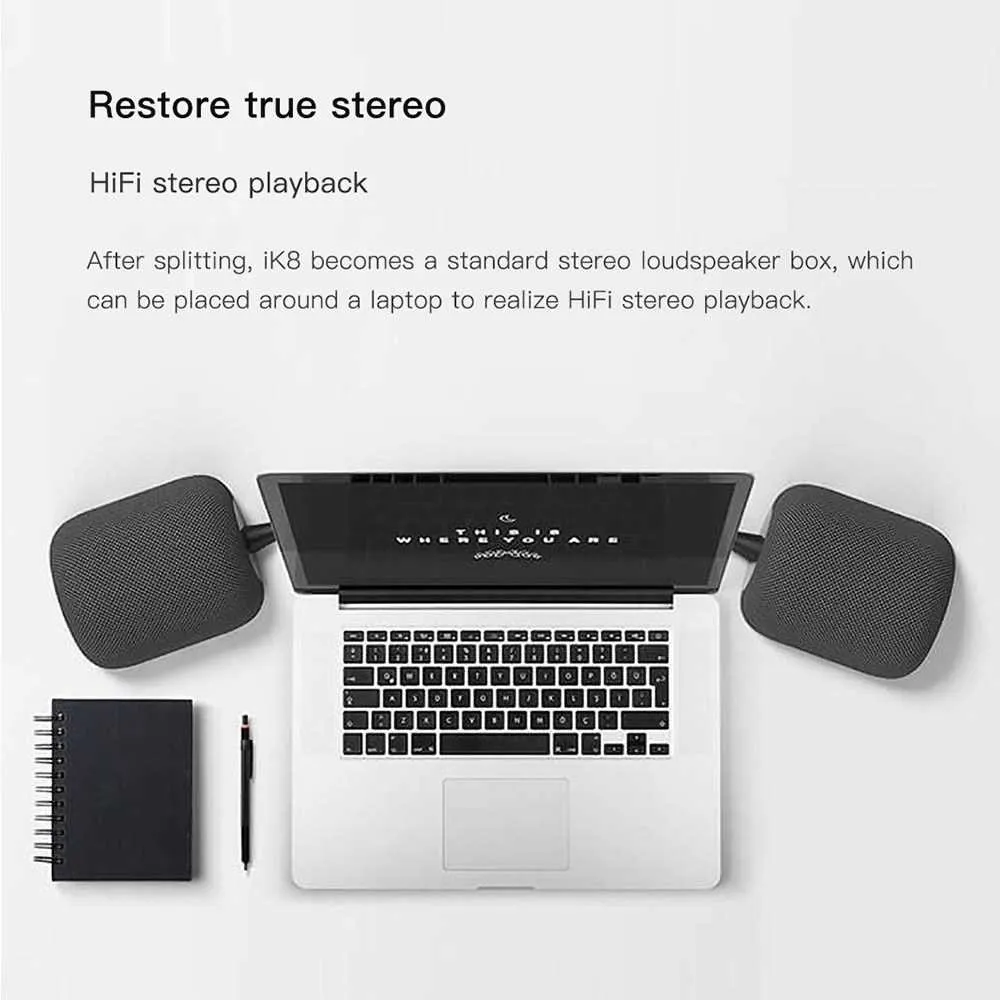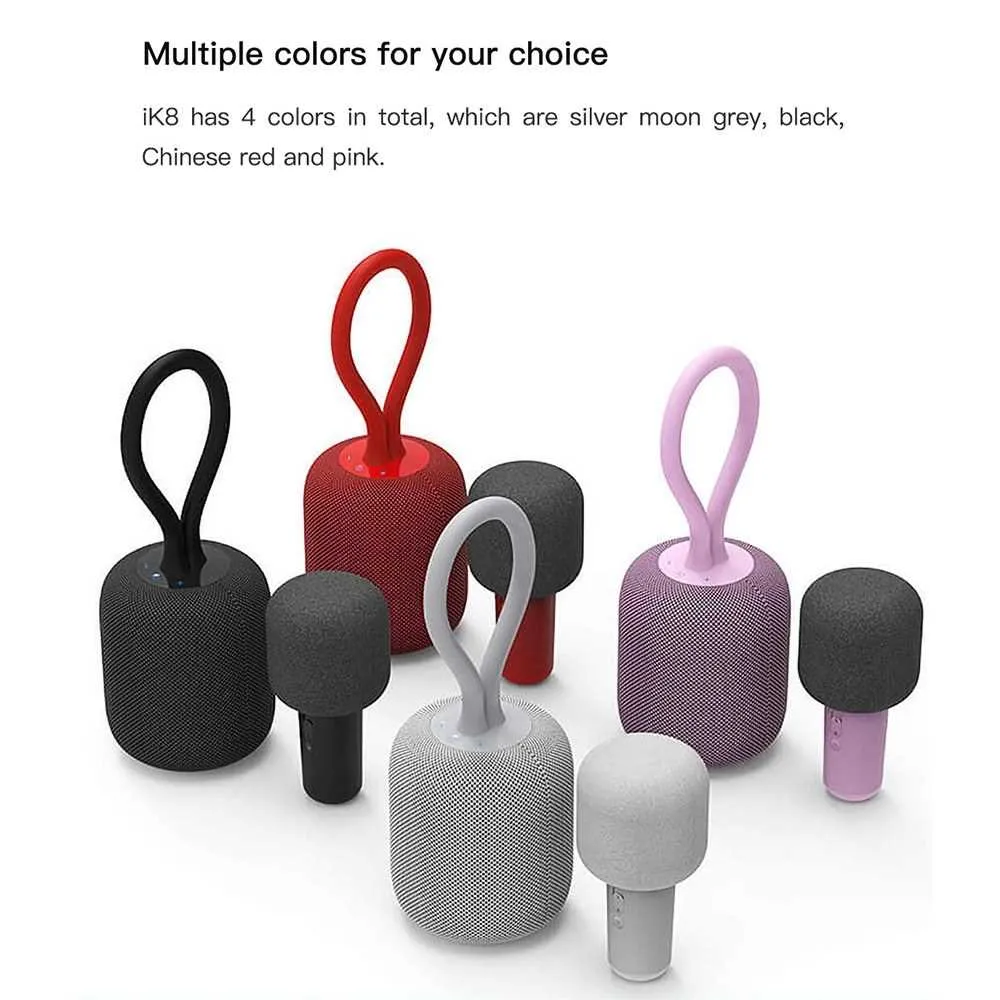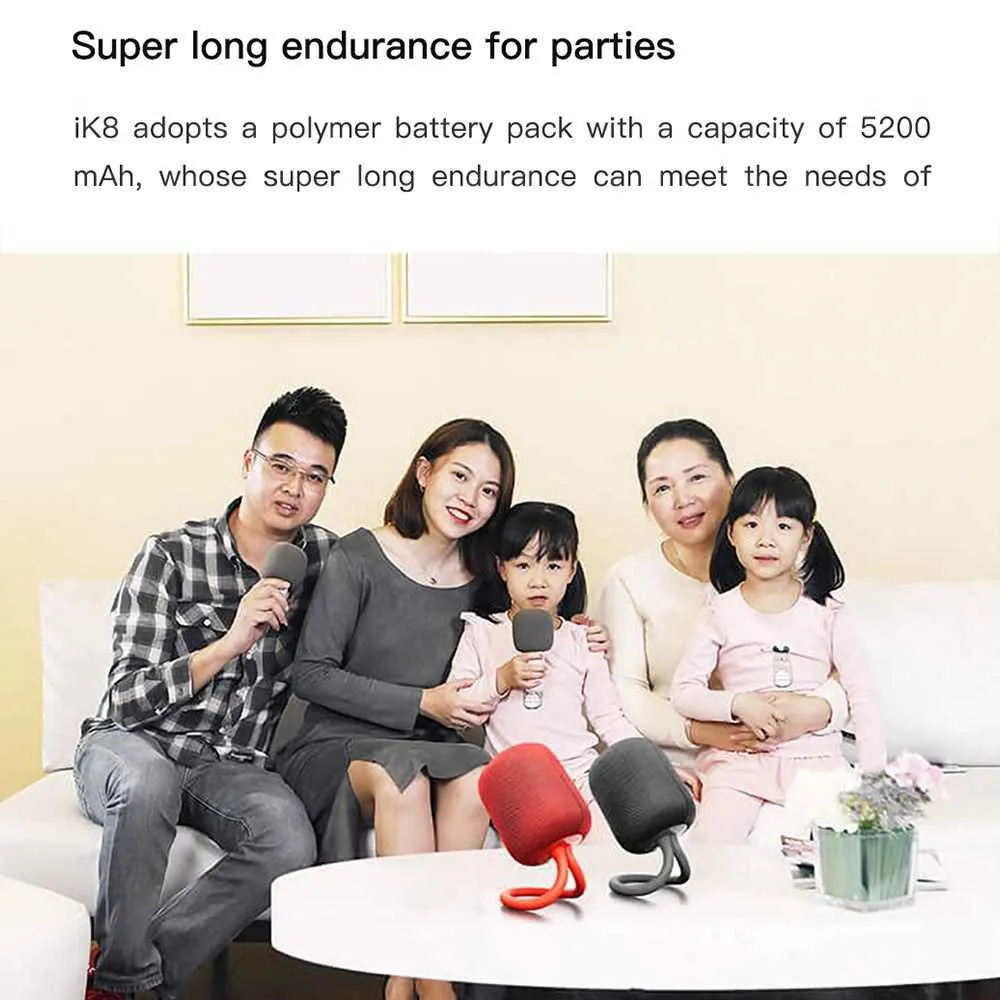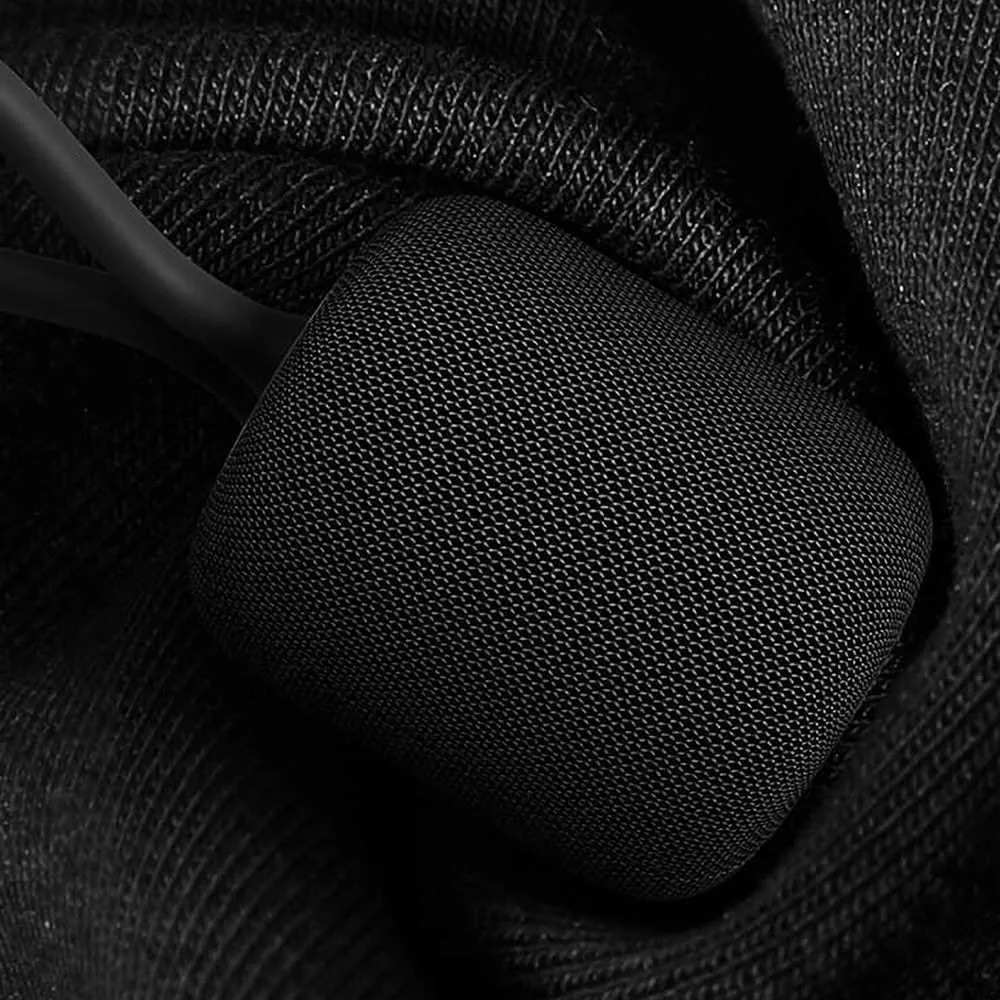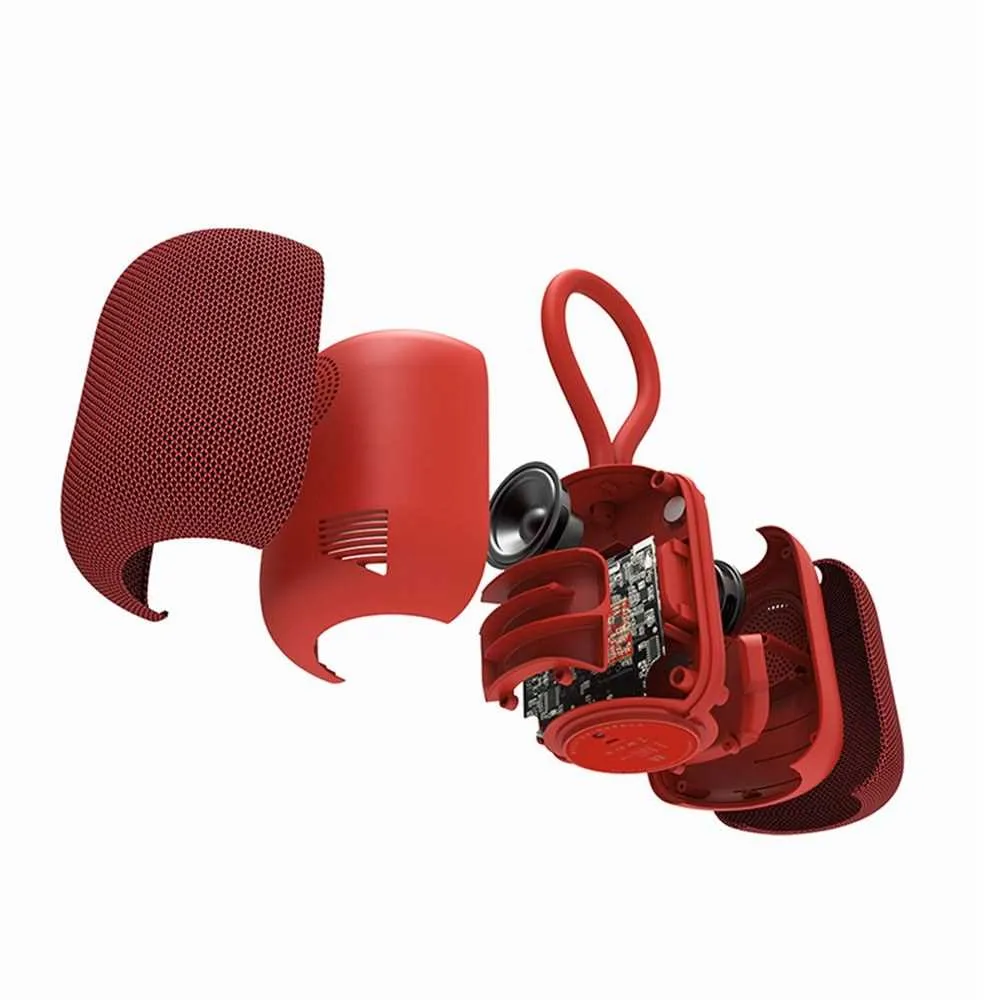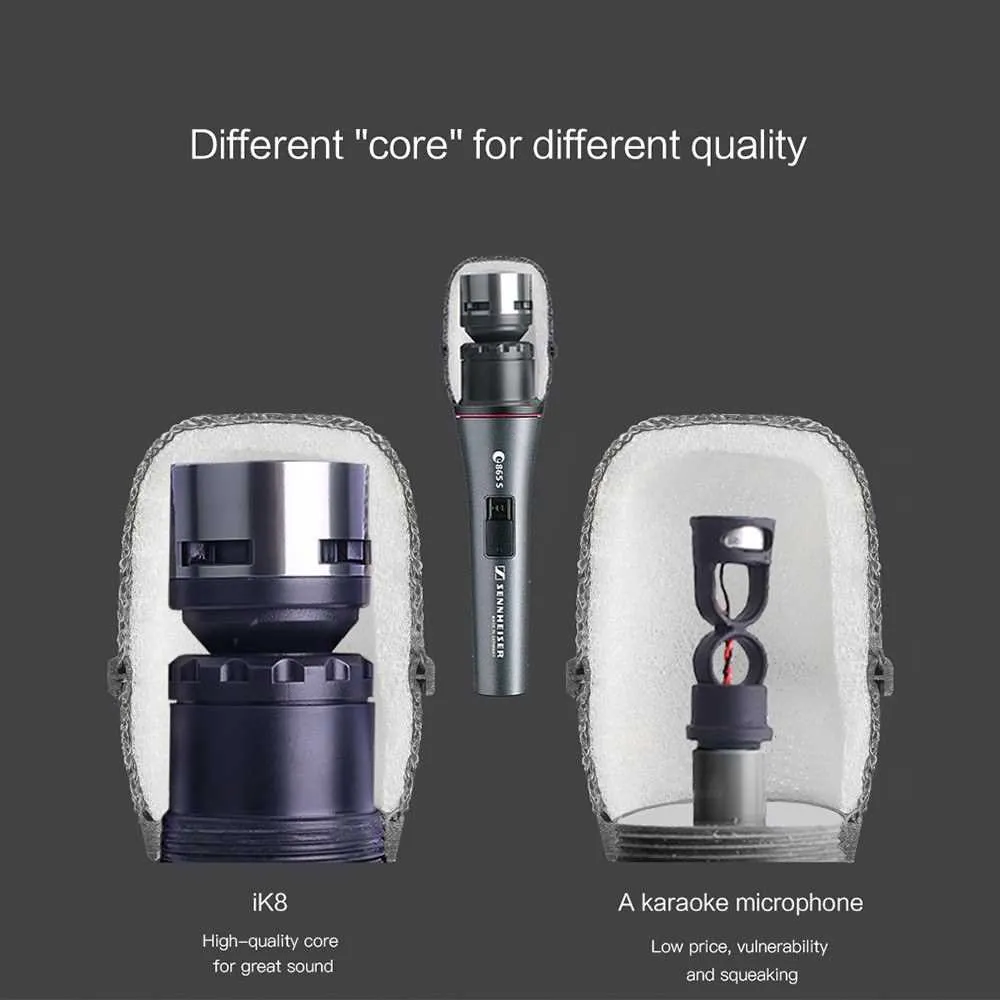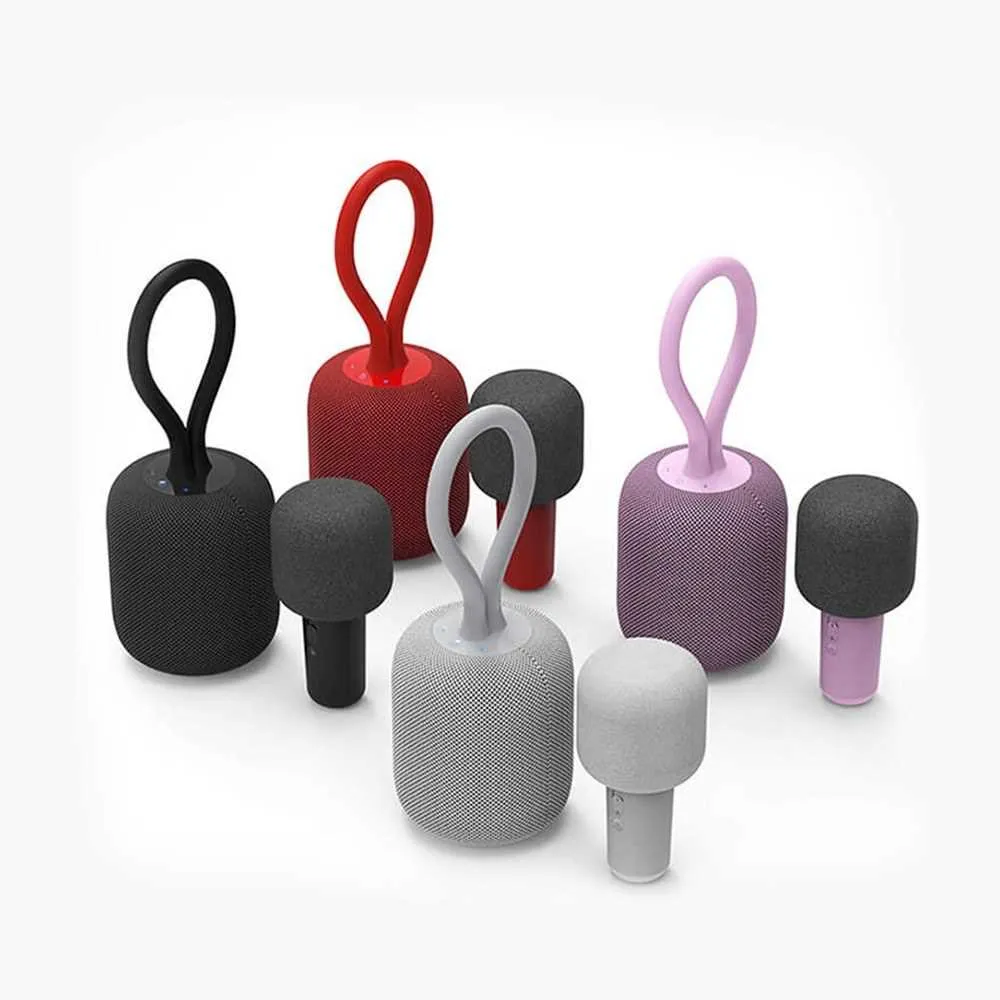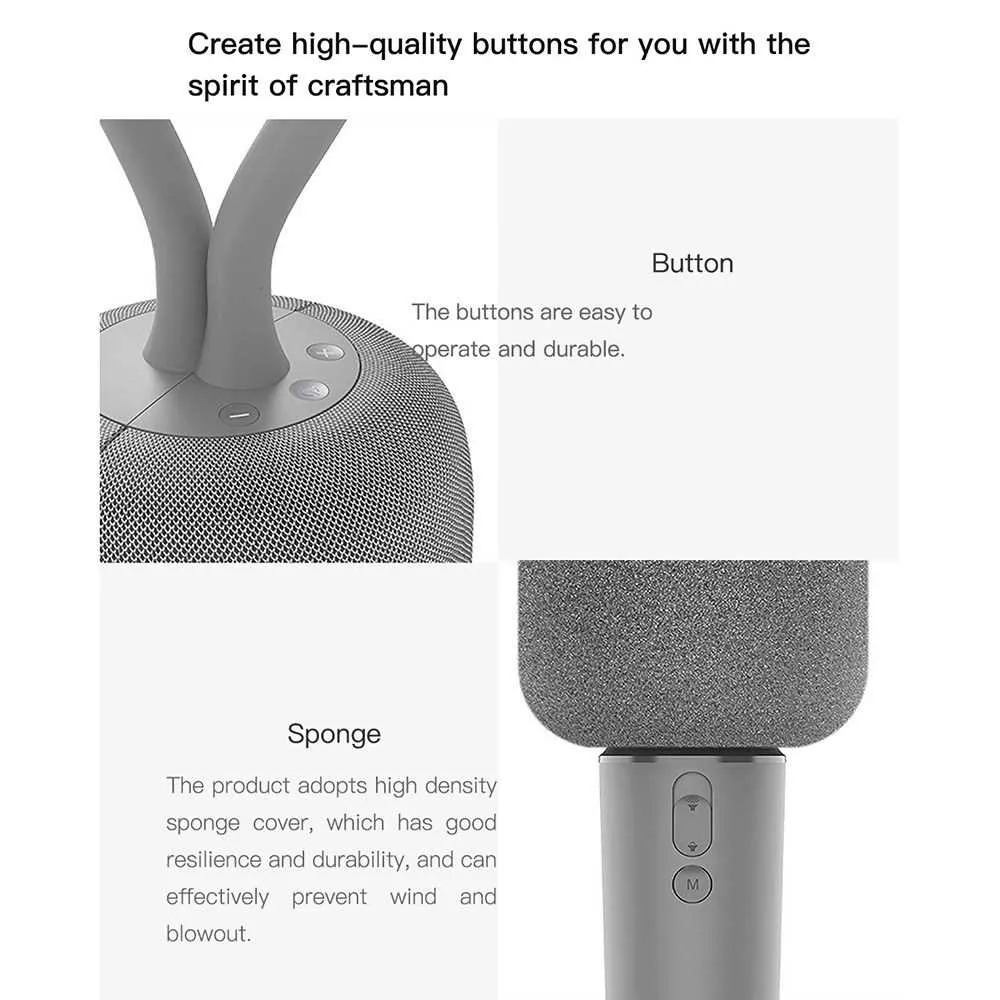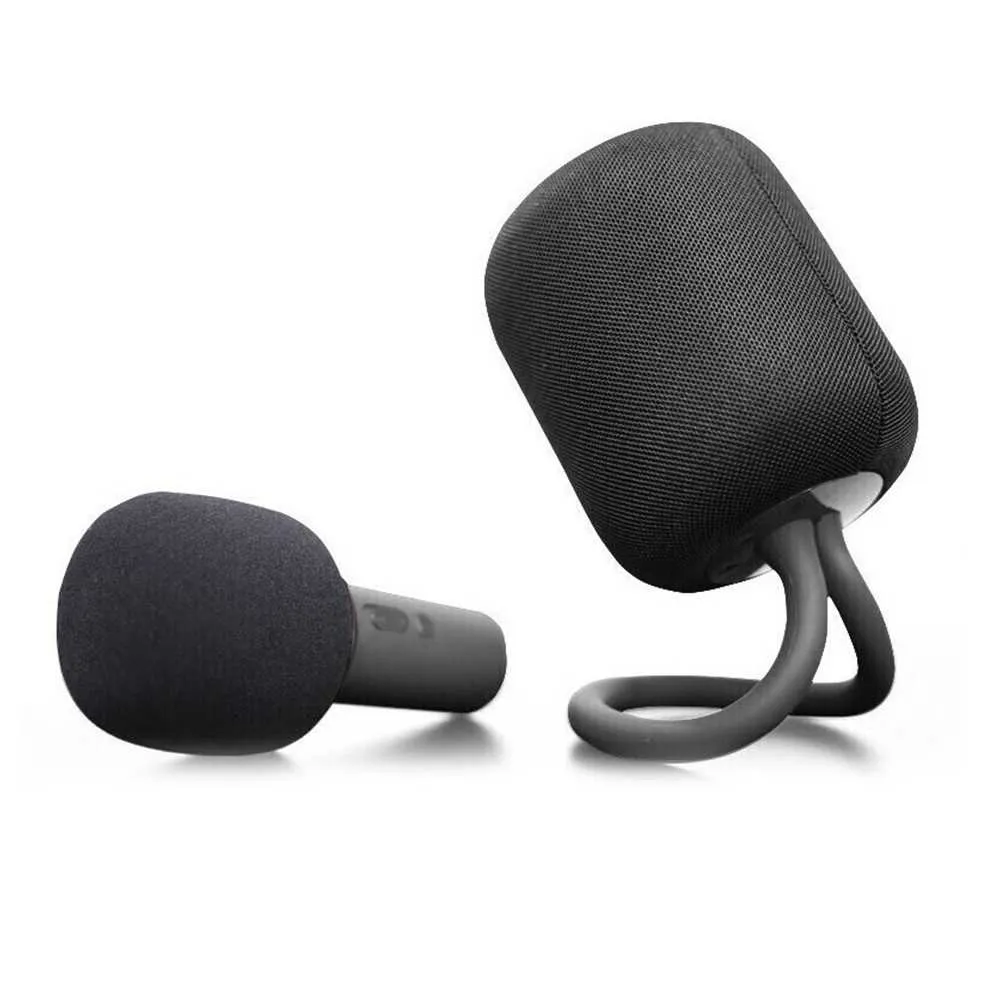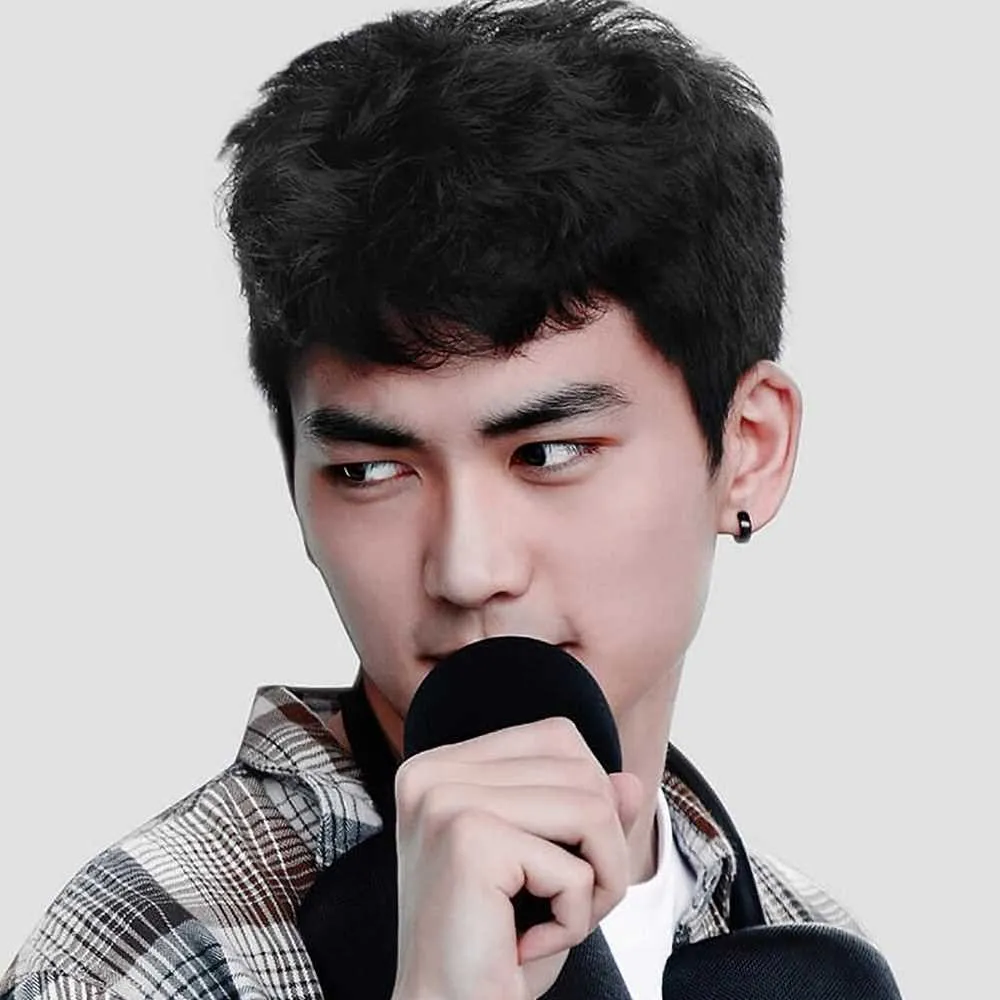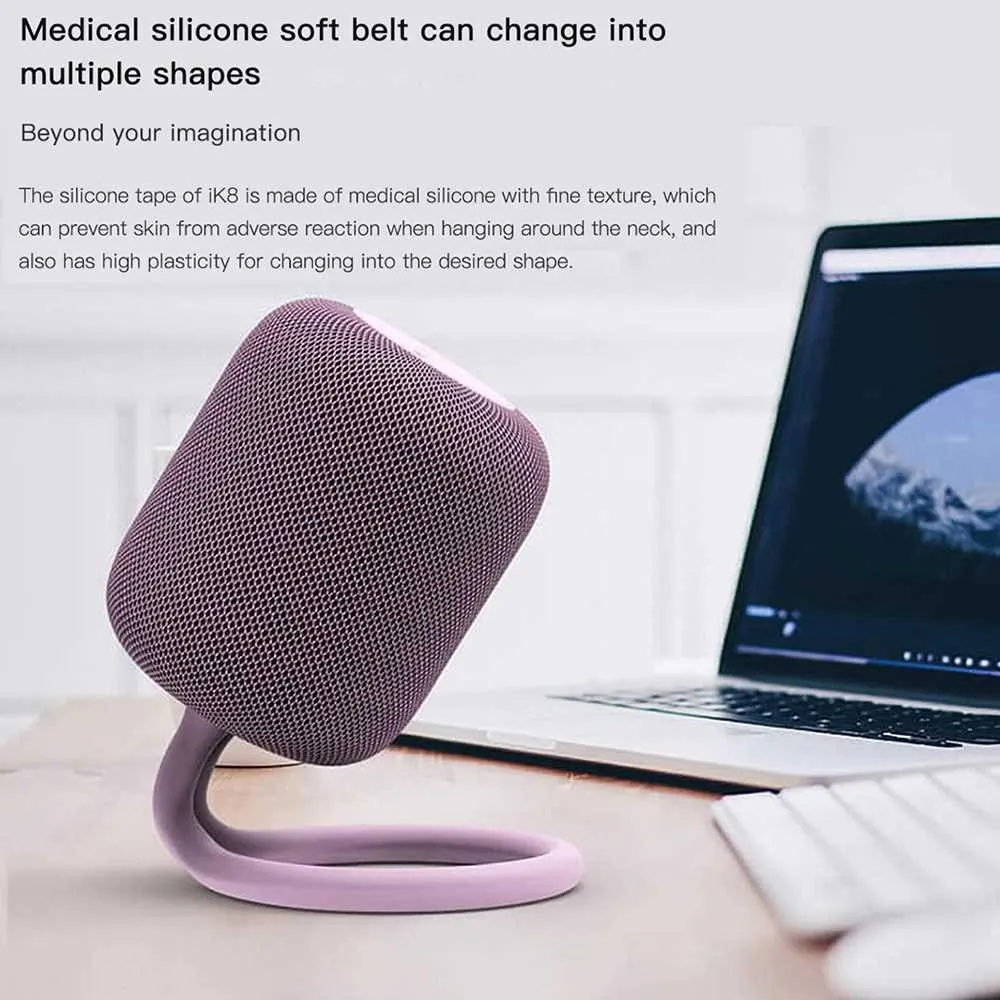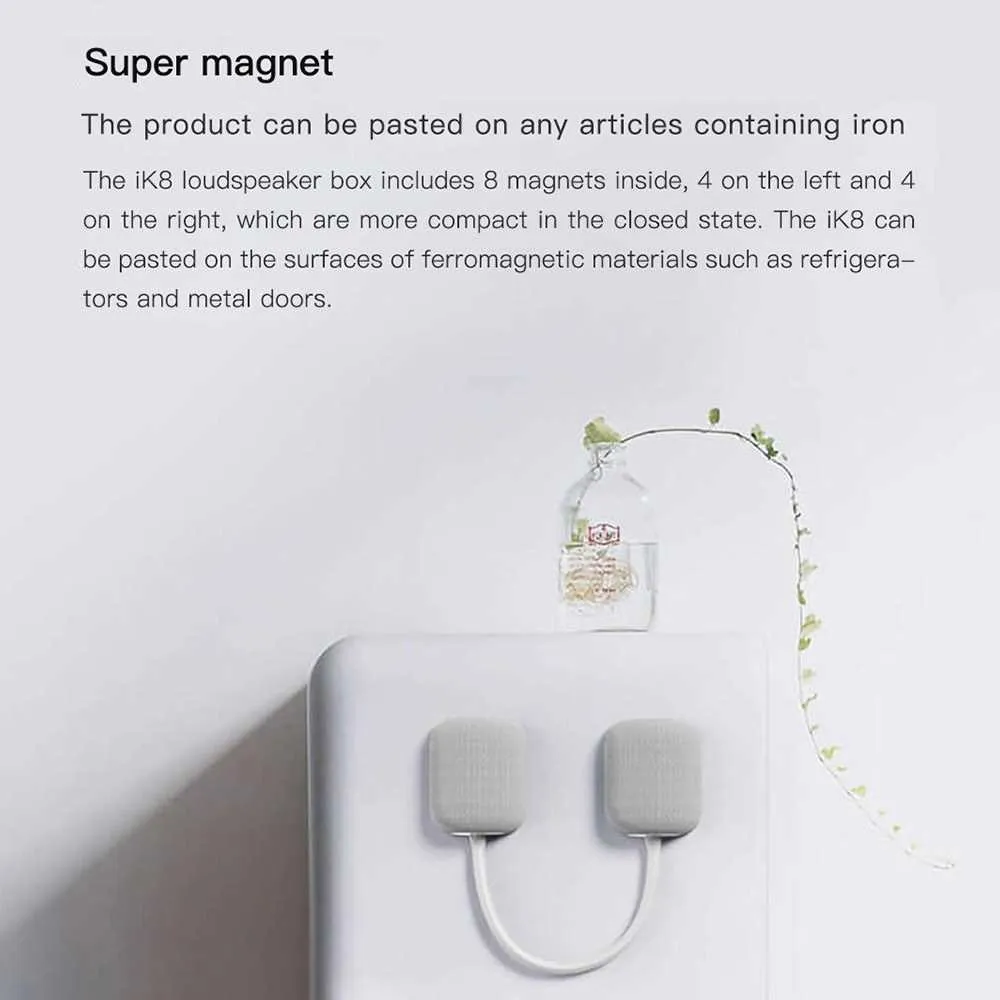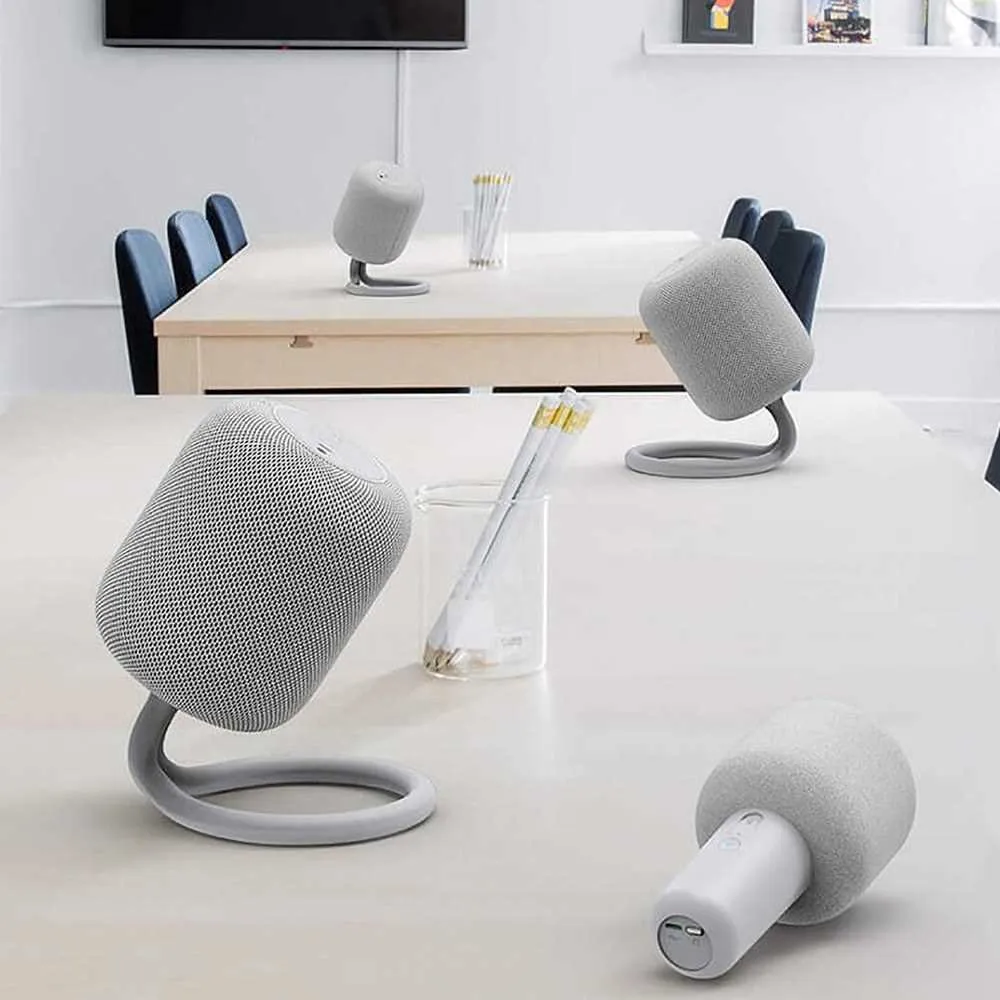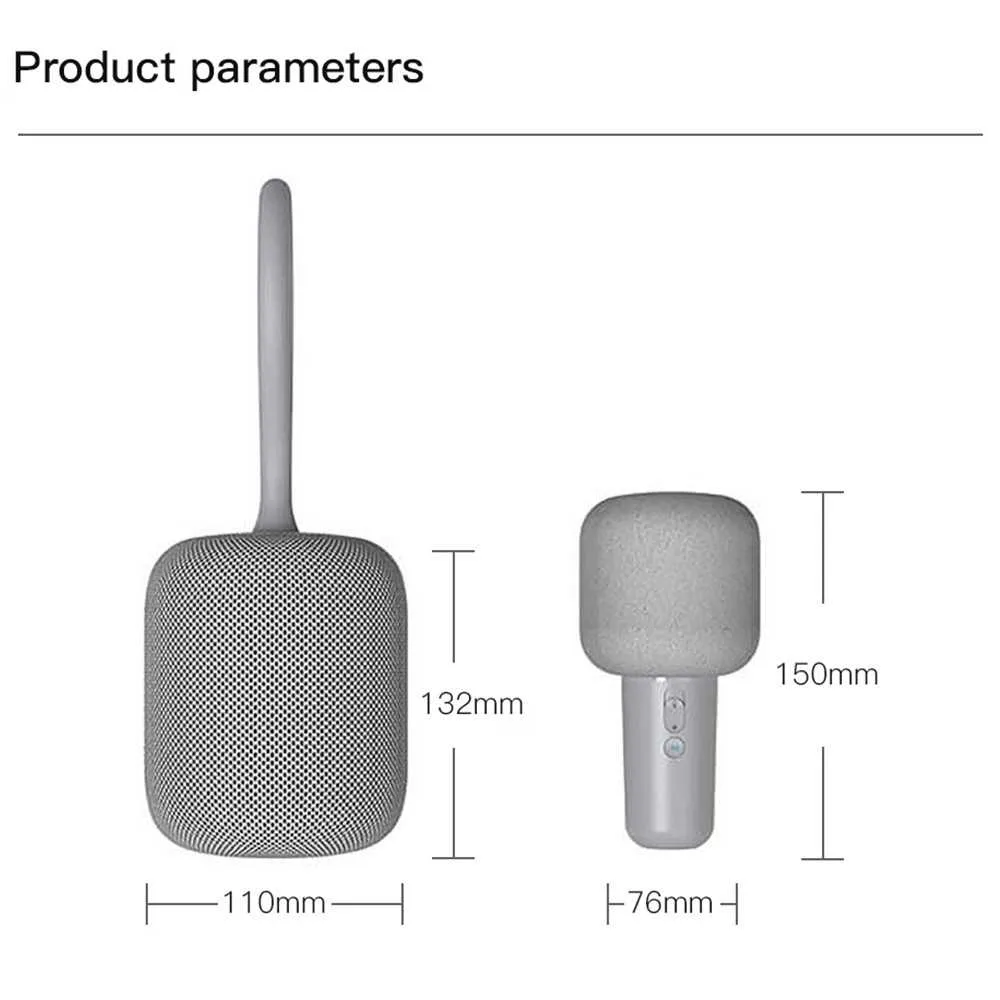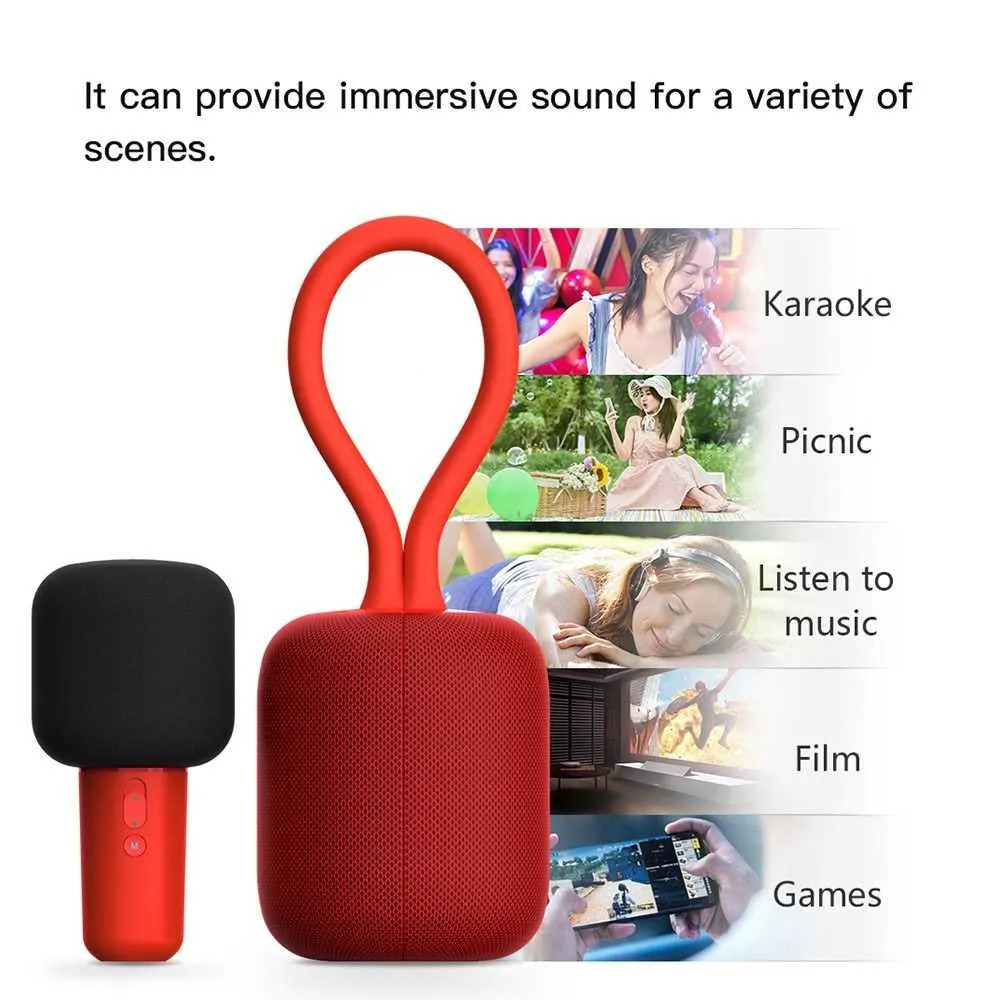 Specifications