Introducing the Mine Mirs Smart Gesture Compact Mirror with Lights U100, the ultimate beauty accessory that combines elegance, functionality, and innovation. This compact mirror is designed to revolutionize your beauty routine, providing you with a flawless and convenient experience like never before.
Featuring a sleek and compact design, the Mine Mirs Smart Gesture Compact Mirror with Lights U100 easily fits into your purse or handbag, making it perfect for on-the-go touch-ups. Its lightweight construction ensures that you can effortlessly carry it with you wherever you go, ensuring you're always ready to look your best.
Equipped with smart gesture technology, this mirror allows you to control the lighting with a simple wave of your hand. No more fumbling for buttons or switches – just a quick and intuitive gesture and you can adjust the brightness to your desired level. Whether you need a soft glow for a natural look or a brighter light for precise makeup application, this mirror has got you covered.
The built-in LED lights provide exceptional illumination, ensuring that you have the perfect lighting conditions for flawless makeup application, eyebrow grooming, or even checking your teeth for any food particles after a meal. The lights are designed to mimic natural daylight, allowing you to achieve a true representation of how your makeup will look in any setting.
But that's not all – the Mine Mirs Smart Gesture Compact Mirror with Lights U100 also features a magnifying mirror on one side, allowing you to zoom in and focus on intricate details. Whether it's applying eyeliner with precision or plucking eyebrows with accuracy, this mirror ensures that no detail goes unnoticed.
With its rechargeable battery, you never have to worry about running out of power. Simply connect it to a USB port and let it charge, ensuring that you always have a reliable beauty companion by your side.
The Mine Mirs Smart Gesture Compact Mirror with Lights U100 offers incredible value to the customer. It saves you time and effort by providing a convenient and portable solution for all your beauty needs. Its smart gesture technology and adjustable lighting make it a versatile tool that adapts to your preferences, ensuring that you always achieve the perfect look.
Invest in the Mine Mirs Smart Gesture Compact Mirror with Lights U100 and elevate your beauty routine to new heights. Experience the convenience, elegance, and innovation that this mirror brings, and never settle for anything less than perfection.
**This Product Cannot Charging
Brand: MINE MIRS
Luxury Travel Makeup Mirror with Smart Slider LED Ring Light Technology & Wireless Phone Charger
Mini, Portable,Compact, Handheld, Pocket Size, Vanity Travel Mirror
Rechargeable – no need to worry in changing or buying new battery
3 light temperatures (cool white, natural light, warm yellow)
Mine Mirs Diameter: 10 cm
Mine Mirs Thickness: 6.6 mm
Charging Time: about 120 minutes (full charge – depends on the current)
Battery: Polymer Lithium-ion
Illuminance: 0-600lux
Color Temperature: 2700 ~ 6500K
Battery Capacity: 420mAh
Rated Input: 5V = 1A
Standard: Qi
Usage Time: 1-2 weeks (varies with frequency and intensity of use)
Perfect for Travelling, Personal Use or Gift Item
Red / Black Color
MINE MIRS is a state of the art mirror designed to solve the problem of insufficient light when applying or removing makeup. With a powerful LED ring ligh, the brightness and color temperature of which is freely adjustable, MINE MIRS enables users to create professional makeup lighting in any environment. The LED ring is also interactive. This novel way of operation gives users a new experience that is easy, elegant, interesting, and cool. Despite the powerful functions, the overall thickness is merely 6.6mm, thus convenient to carry.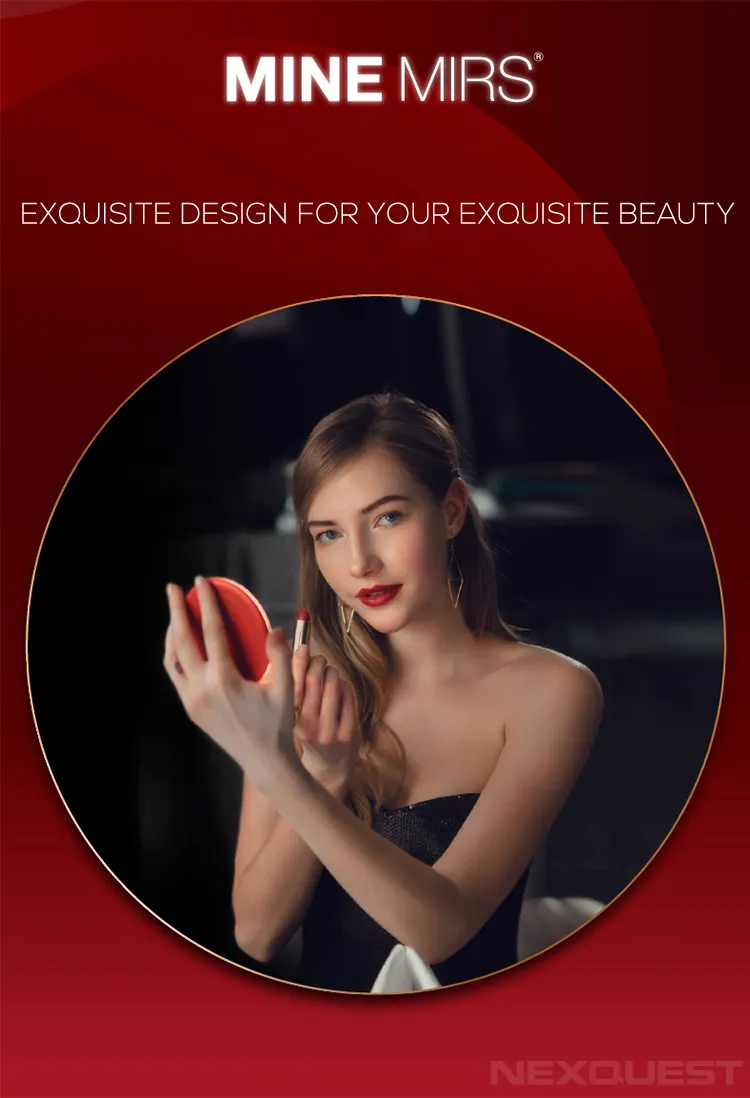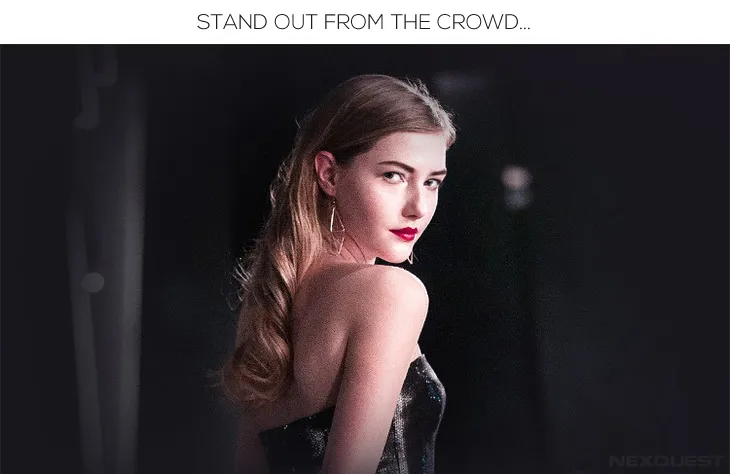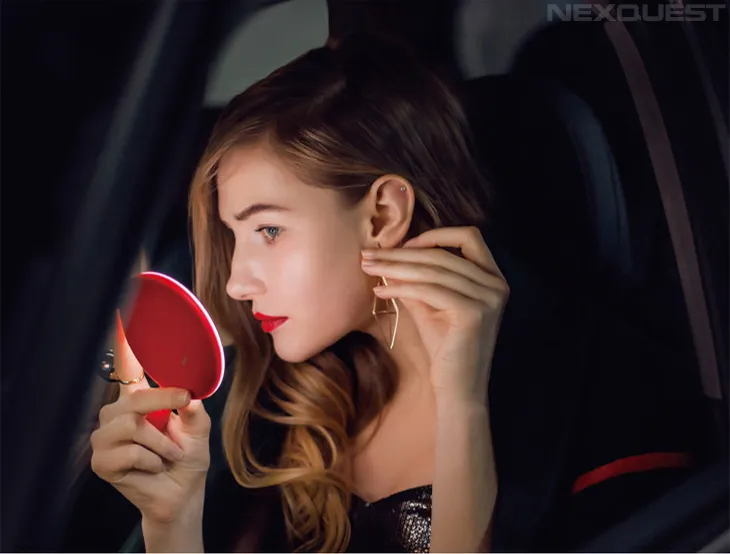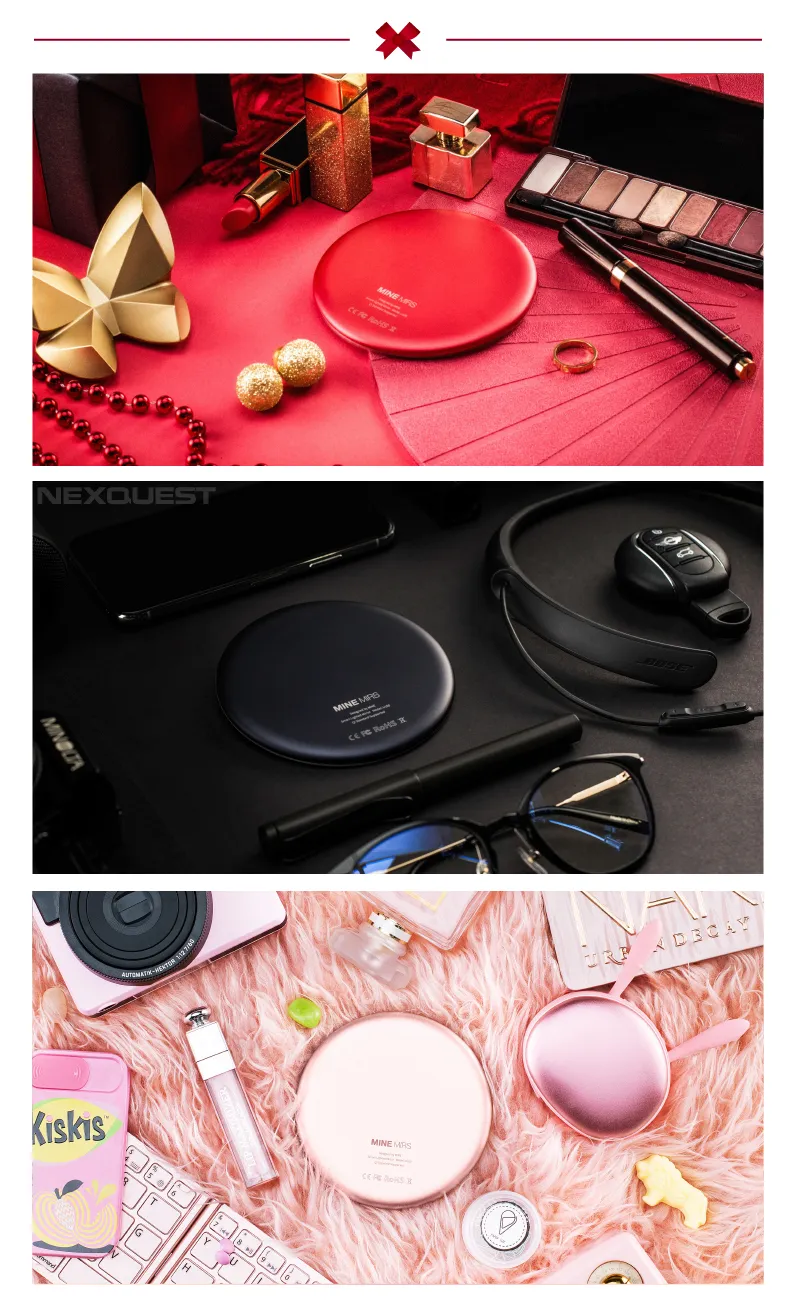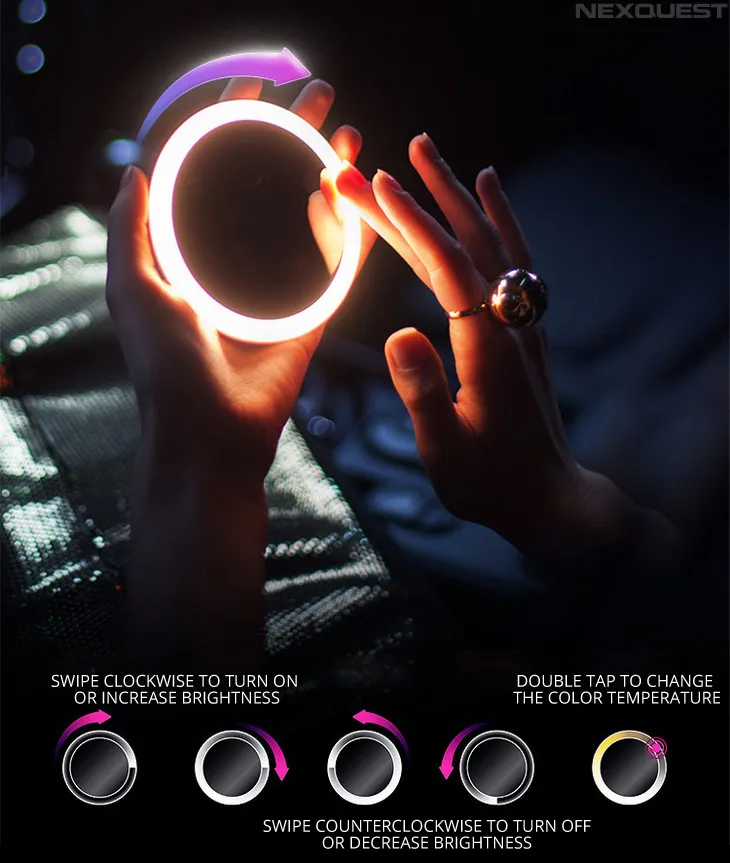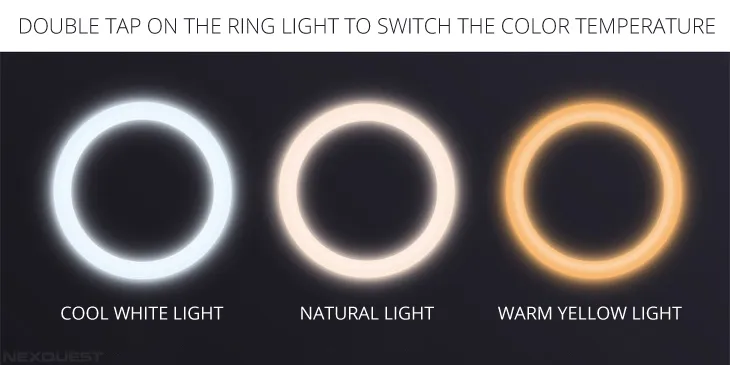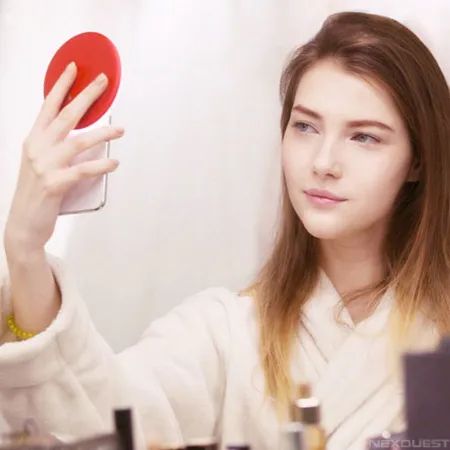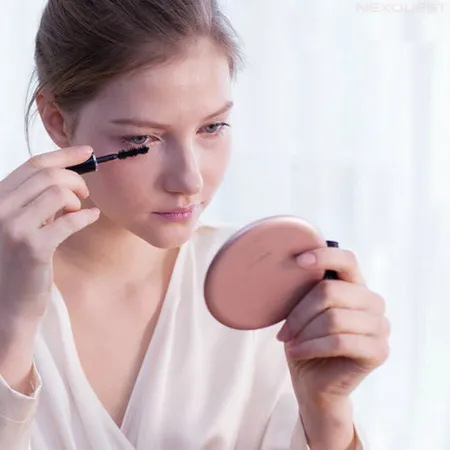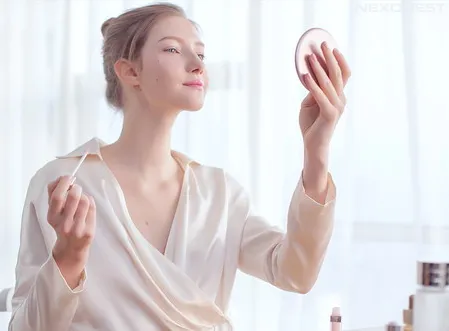 Apply your makeup anywhere!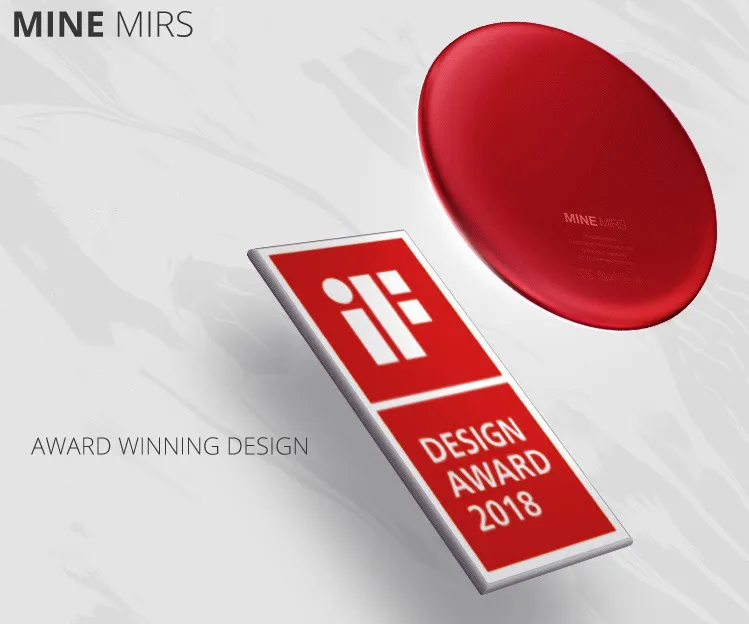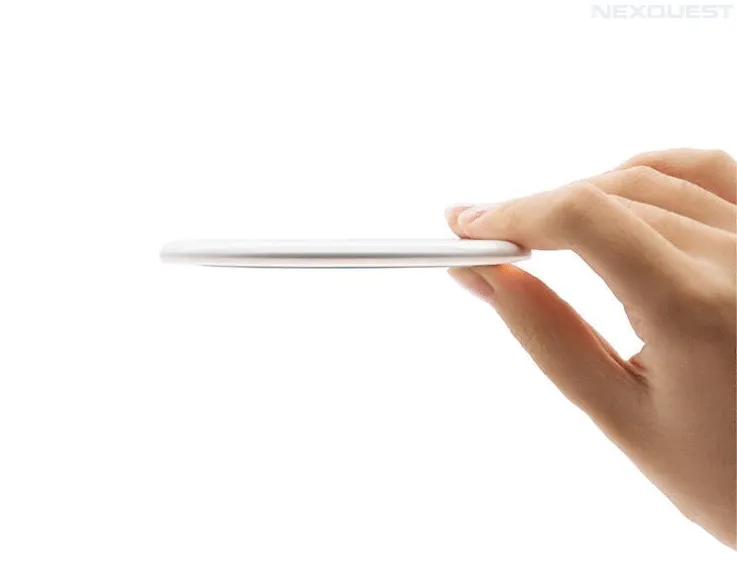 Award Winning Design Imported Mirror from Japan and Patented Angel Ring™ Light Advance Technology Thinner than Mobile Phone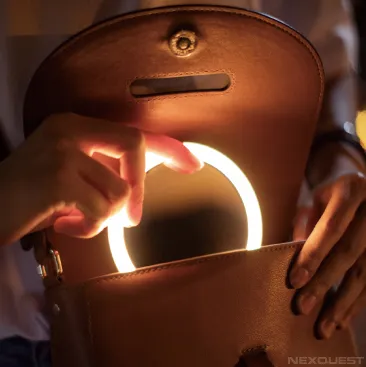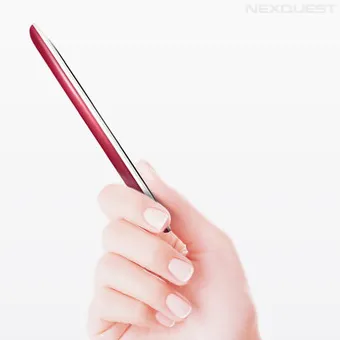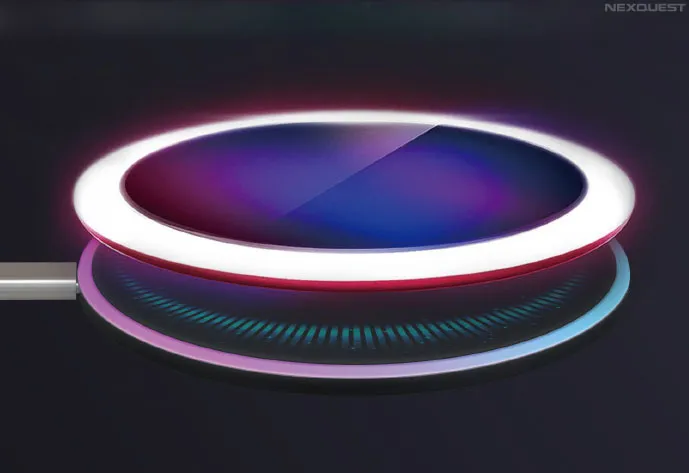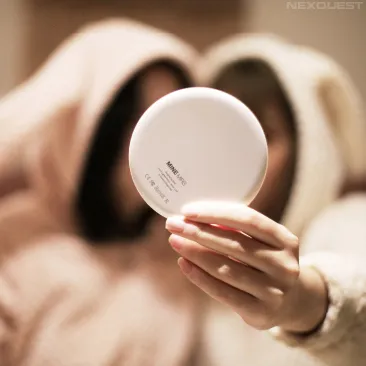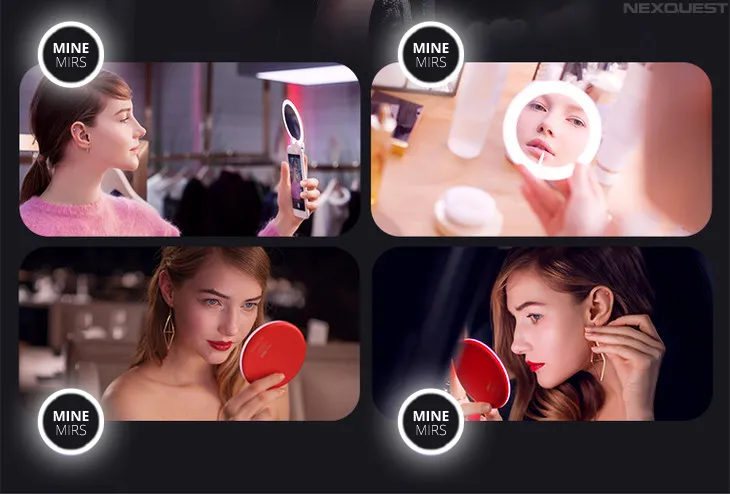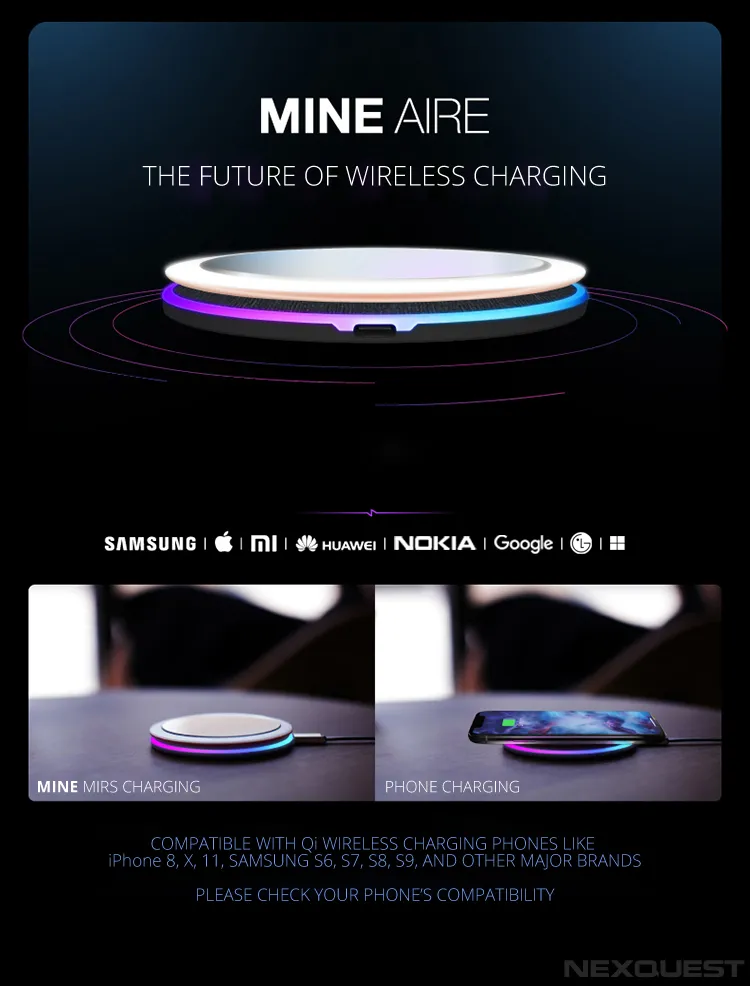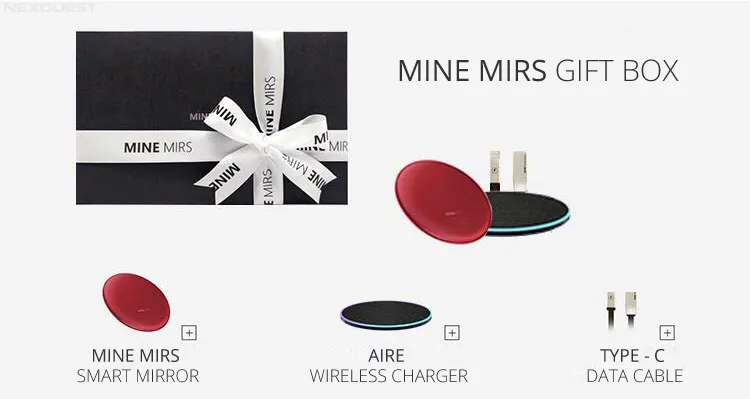 Perfect for Travelling, Personal Use or Gift Item Limited Stocks Available… Get Yours Now!