Introducing the Smartmi Pure Evaporative Air Humidifier 4L, the ultimate solution to create a comfortable and healthy living environment. This innovative humidifier combines cutting-edge technology with sleek design to deliver exceptional performance and convenience.
With a large 4-liter water tank capacity, the Smartmi Pure ensures continuous humidification for up to 20 hours, covering an area of up to 320 square feet. Say goodbye to dry air and hello to optimal humidity levels that promote better sleep, relieve dry skin, and alleviate respiratory issues.
The Smartmi Pure features an intelligent humidity control system that automatically adjusts the mist output based on the surrounding environment. This ensures that the humidity level remains within the ideal range, preventing excessive moisture or dryness. You can also manually adjust the mist output to suit your preferences.
Equipped with a high-performance evaporative filter, this humidifier effectively filters out impurities, bacteria, and odors from the water, providing you with clean and fresh mist. The filter is easily replaceable, ensuring long-lasting performance and maintaining the purity of the air you breathe.
Operating the Smartmi Pure is a breeze with its user-friendly touch control panel and LED display. You can easily monitor and adjust the settings, including humidity level, mist output, and timer function. The humidifier also features a sleep mode, which operates silently with minimal LED light, ensuring a peaceful and undisturbed sleep.
Safety is a top priority with the Smartmi Pure. It automatically shuts off when the water level is low, preventing any potential damage or accidents. The humidifier is also made from high-quality materials that are resistant to corrosion and easy to clean, ensuring durability and hassle-free maintenance.
In addition to its exceptional performance, the Smartmi Pure boasts a sleek and modern design that seamlessly blends into any home or office decor. Its compact size and lightweight construction make it easy to move around and place in any desired location.
Investing in the Smartmi Pure Evaporative Air Humidifier 4L means investing in your well-being. Experience the benefits of optimal humidity levels, improved air quality, and enhanced comfort. Create a healthier and more enjoyable living space with the Smartmi Pure.
**This Product is CMN Version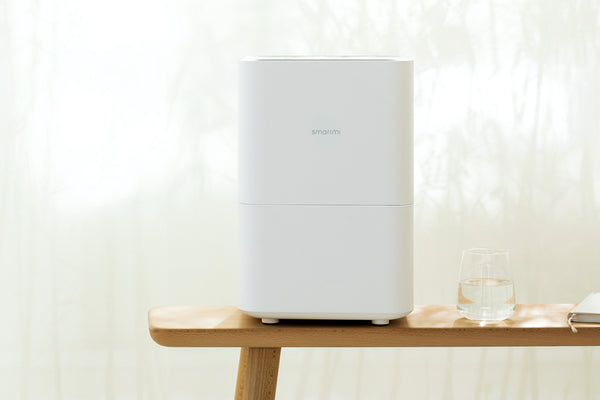 Fogless Evaporation
No white residue, cleaner air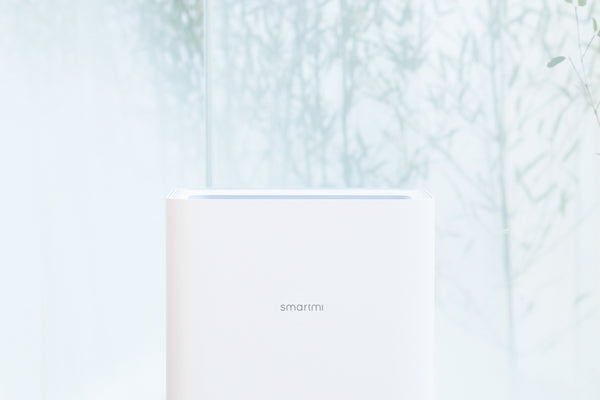 Natural Humidification
Raise the humidity, not temperature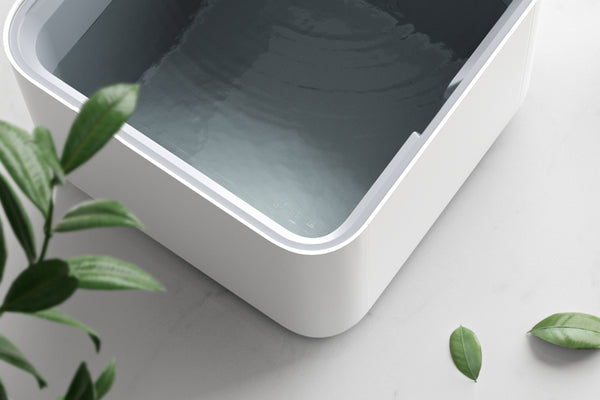 4L Water Tank
240mL/h* capacity for all-night fresh air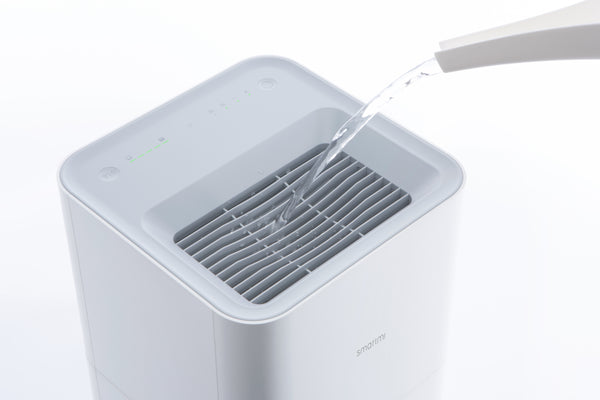 Top-fill Design
Easily add water with convenience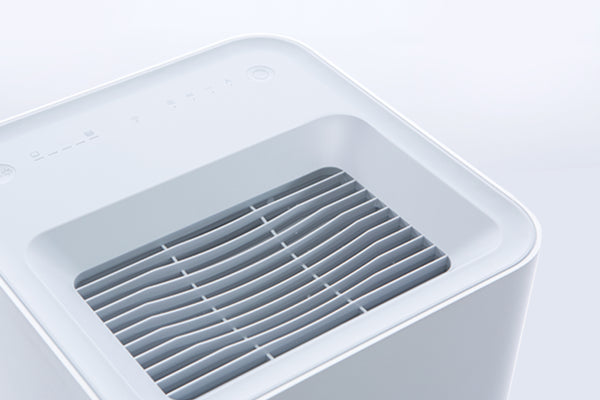 No Excess Water
Self-dry evaporation, no residue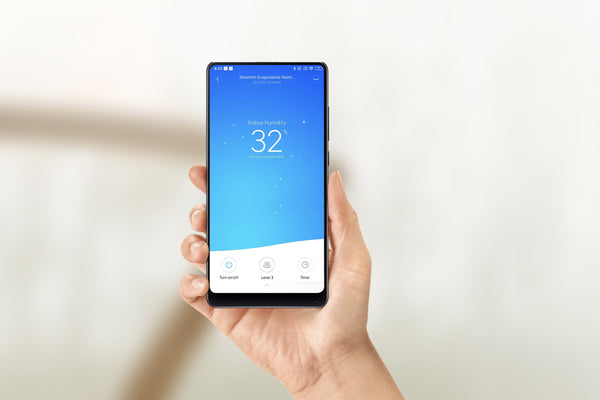 Smart Home Control
Mi Home APP/Google Assistant/Alexa