Introducing the WiZ 12.5w Recessed Downlight | 5″ Tunable White – the perfect lighting solution to transform any space with ease and style. This innovative downlight combines cutting-edge technology with sleek design, offering a multitude of features and benefits that will enhance your lighting experience like never before.
With its 12.5-watt power, this downlight provides a bright and efficient illumination, ensuring every corner of your room is beautifully lit. The 5″ size makes it ideal for various applications, whether it's in your living room, kitchen, bedroom, or office.
What sets this downlight apart is its tunable white feature. With a simple tap on your smartphone or voice command to your compatible smart home assistant, you can effortlessly adjust the color temperature from warm white to cool daylight. This versatility allows you to create the perfect ambiance for any occasion, whether it's a cozy evening at home or a productive work environment.
Installation is a breeze with the WiZ 12.5w Recessed Downlight. It seamlessly fits into standard 5″ recessed cans, making it a hassle-free upgrade for your existing lighting fixtures. The downlight is also compatible with Wi-Fi, enabling you to control it remotely through the intuitive WiZ app. Set schedules, create lighting scenes, or even sync it with your music for a truly immersive experience.
But the benefits don't stop there. The WiZ 12.5w Recessed Downlight is also compatible with popular smart home platforms such as Amazon Alexa, Google Assistant, and Apple HomeKit. This means you can effortlessly integrate it into your existing smart home ecosystem, allowing for seamless control and automation.
Not only does this downlight offer convenience and versatility, but it also delivers exceptional energy efficiency. With its LED technology, it consumes significantly less power compared to traditional lighting options, helping you save on energy costs while reducing your carbon footprint.
Investing in the WiZ 12.5w Recessed Downlight | 5″ Tunable White means investing in a lighting solution that combines style, functionality, and convenience. Whether you're looking to create a cozy atmosphere, boost productivity, or simply enhance the aesthetics of your space, this downlight has got you covered.
Upgrade your lighting experience today and discover the endless possibilities with the WiZ 12.5w Recessed Downlight | 5″ Tunable White. Illuminate your world like never before.
PHILIPS WiZ TUNABLE WHITE DOWNLIGHT 5 INCH RECESSED DOWNLIGHT 12.5W 929002560617
5 INCH RECESSED DOWNLIGHT 12.5W
PRODUCT HIGHLIGHTS
Tunable white
Cut out Ø121-130mm
IP20/round/white
DESIGN AND FINISHING
Color : White

Material : Stainless steel
EXTRA FEATURE/ACCESSORY INCL
Adjustable spot head : No

Dimmable with remote control : Yes

LED Integrated : Yes

Remote control included : No
Centerpiece : Yes
LIGHT CHARACTERISTICS
Beam angel : 90 degree(s)
Color rendering index (CRI) : 80
MISCELLANEOUS
Especially designed for : Functional
POWER CONSUMPTION
Voltage : 220-240v
PRODUCT DIMENSIONS & WEIGHT
Cut out length : 12.5 cm
Cut out width : 12.5 cm
Height : 4.7 cm
Length : 14 cm
Net weight : 0.121 kg
Recessed distance : 10.1 cm
Width : 14 cm
SERVICE
Warranty : 1 year(s)
TECHNICAL SPECIFICATIONS
Lifetime up to : 15,000 hour(s)
​Diameter : 140 mm
Total lumen output fixture : 900
Light color : 2700-6500
Main power : 220-240 v
Fixture : Yes
LED : Yes
Build in LED : Yes
Wattage bulb included : 12.5
IP code : IP20
Class of protection : Class II
PACKAGING DIMENSIONS AND WEIGHT
EAN/UPC – product : 8719514550032
Net weight : 0.121 kg
Gross weight : 0.152 kg
Height : 14.200 cm
Length : 5.600 cm
Width : 14.200 cm
Material number (12NC) : 929002560617
Smart lighting functionalities easy to set up
Enjoy the benefits of smart features instantly, just by connecting your WiZ light to your Wi-Fi network. Control lights easily when you're away from home and scheduling lights to go on and off automatically. No need to install additional hardware such as hub or gateway!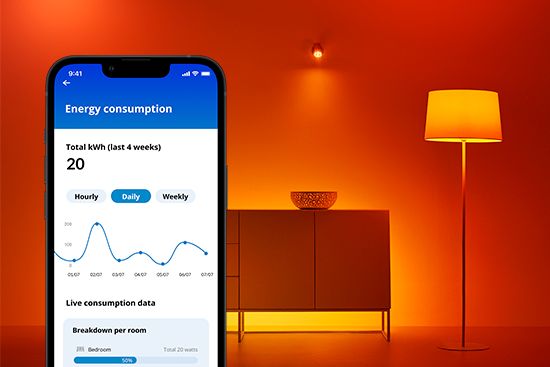 Monitor your energy consumption
Get an overview of the energy consumption of your lights with the WiZ app. Easily access a weekly or daily report to help you stay on top of your energy consumption at home.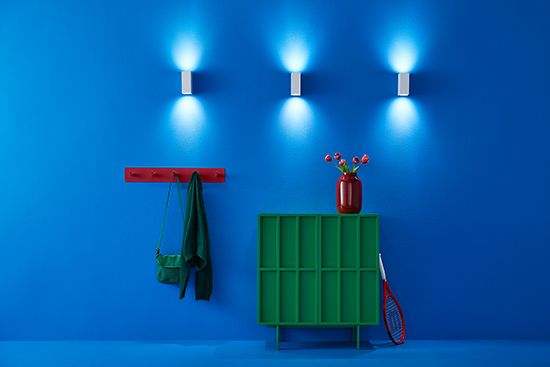 Set up lights to follow your own schedule
Automate your smart lights to follow your daily or weekly routines. Schedule your lights to turn on in the morning or before you arrive home, and to keep them off to save energy, when they are not necessary.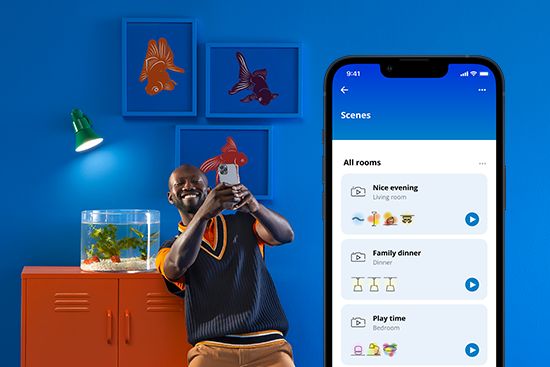 Create your perfect light scene
Make your own mix of different color and white lights modes to create the perfect light ambience for your daily moment. Simply save your new Scene and select it anytime with the WiZ app or voice.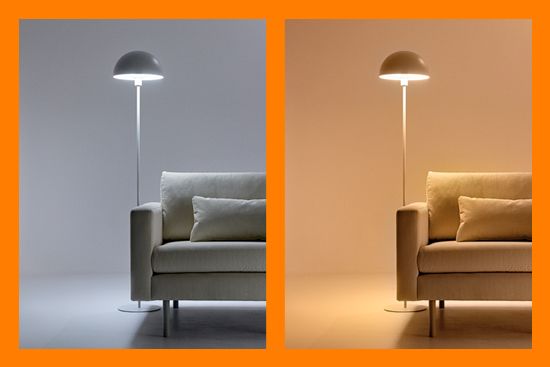 Set the right ambience with tunable warm to cool white light
Choose from a wide range of energizing cool white to soft warm white light, or simply select from the preset modes such as Focus and Relax to create the best ambience for your activities.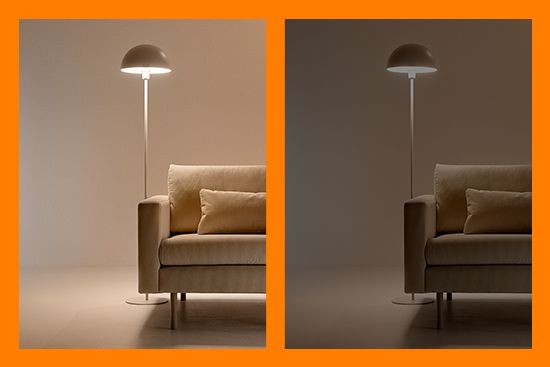 Dim your smart lights even without a dimmer
Simply adjust lights to your desired brightness level using your smartphone, the WiZ control accessory or just your voice. No need to install an expensive dimmer!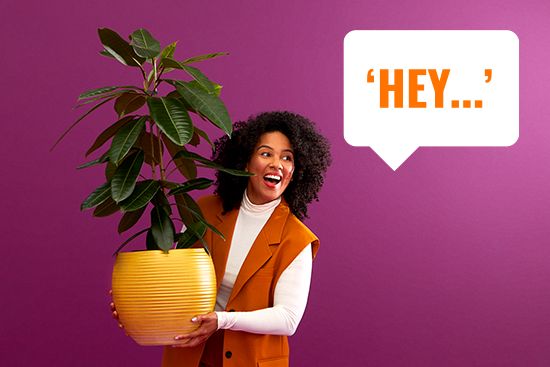 Control smart lighting the way you like it
WiZ enables you to control smart lighting in multiple ways. Adjust lights with your smartphone, voice, the WiZ remote control, or by using the existing wall switch to toggle between two favorite modes. Works with Google Home, Alexa and Siri Shortcuts.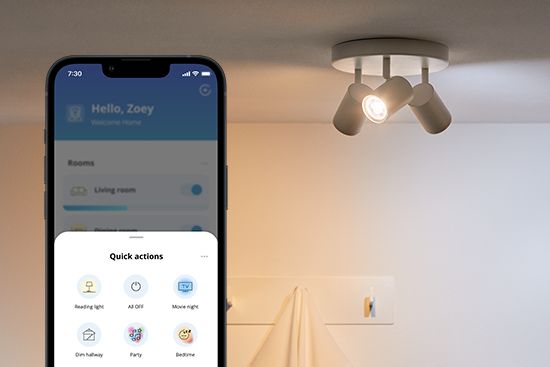 Control your smart lights from anywhere
No need to worry if lights were left on while no one's home. Simply turn them off from wherever you are, with your smartphone.