Introducing the Aqara Wireless Switch Single Rocker – the ultimate solution to effortlessly control your smart home devices with a simple touch. This sleek and compact switch is designed to enhance your home automation experience, offering convenience, versatility, and style.
With its wireless connectivity, the Aqara Single Rocker Switch eliminates the need for complicated wiring, making installation a breeze. Simply attach it to any surface using the adhesive backing or mount it in a standard electrical box for a seamless integration into your home decor.
Equipped with a single rocker button, this switch allows you to control a wide range of smart devices with ease. From turning on/off lights, adjusting the temperature, activating scenes, or even triggering security systems, the possibilities are endless. Say goodbye to fumbling for your smartphone or searching for remotes – the Aqara Single Rocker Switch puts control at your fingertips.
One of the standout features of this switch is its compatibility with major smart home platforms, including Apple HomeKit, Google Assistant, and Amazon Alexa. Seamlessly integrate it into your existing smart home ecosystem and enjoy the convenience of voice control. Whether you're at home or on the go, you can effortlessly manage your devices with a simple command.
The Aqara Single Rocker Switch also boasts advanced automation capabilities. With the Aqara app, you can create personalized scenes and schedules to automate your home. Set the perfect ambiance by scheduling lights to turn on at sunset or create a "Goodnight" scene that simultaneously locks doors, turns off lights, and adjusts the thermostat. The possibilities are limited only by your imagination.
Designed with your safety in mind, this switch features a child-lock function, preventing accidental activation and ensuring peace of mind for families with young children. Additionally, its energy-efficient design helps you save on electricity bills while reducing your carbon footprint.
Crafted with high-quality materials, the Aqara Single Rocker Switch is built to last. Its sleek and modern design seamlessly blends into any home decor, adding a touch of elegance to your living space.
In summary, the Aqara Wireless Switch Single Rocker offers a comprehensive smart home control solution that is easy to install, versatile in functionality, and compatible with major smart home platforms. With its advanced automation capabilities, energy efficiency, and sleek design, it enhances your smart home experience while providing convenience, style, and peace of mind. Upgrade your home automation game with the Aqara Single Rocker Switch and take control of your smart devices like never before.
**This Product is Global Version
Easy installation
With Aqara's light switch, you can easily control the same light from two or more places without a new wire. The appearance of the Xiaomi aqara switch is the standard 86, just like the Zigbee version of the wall switch, it is easy to install.
Personalized scene settings
Turn on "Exit Home Mode" with one touch before work. When you get home after work, you can turn on all the lights in the living room and hallway, and it can also be used as a key ringer. Turn off the light at any location.
Simple design and high quality
The button can withstand more than 50,000 times with UV material, but it will not fade in the long run. 15ms fast response, the operation will be more efficient. 
They are suitable for various smart accessories
The Xiaomi aqara switch can be used with many smart accessories. When you add more equipment to the system, the function of the system is upgraded, even allowing the device to run faster and smoother.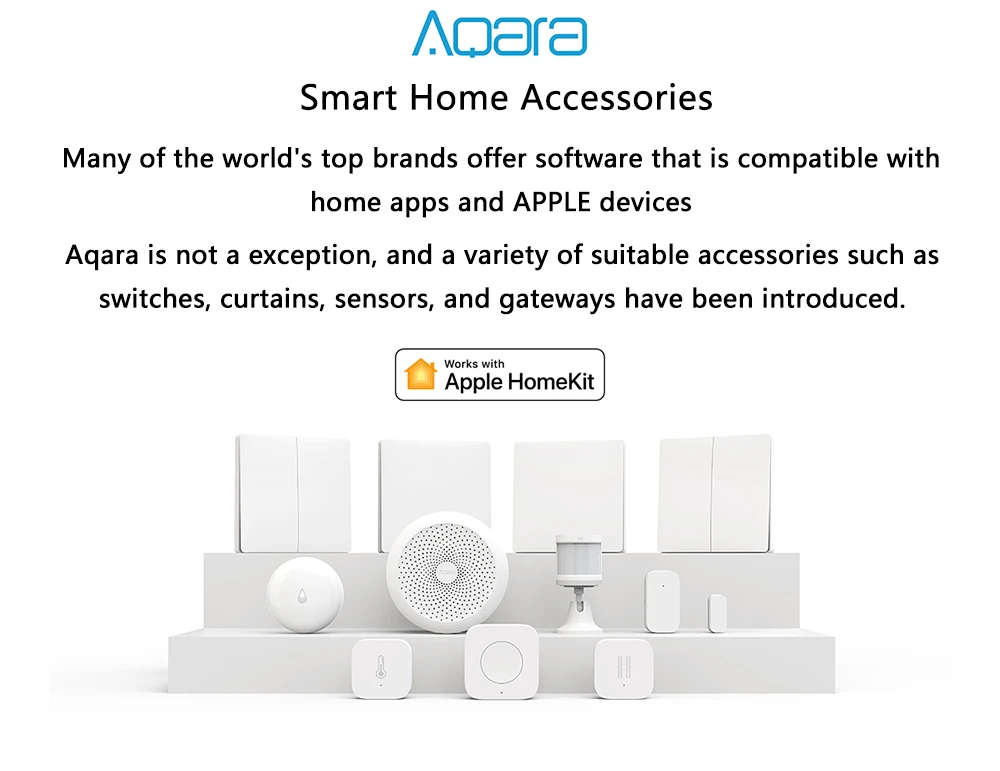 Description
general

Brand: Xiaomi 




Model: QBKG02LM 




Type (Access): Access switch

Product description

Operating temperature: -5 ° C – 60 ° C




Wireless frequency: 2.4GHz (2400 – 2483.5 MHz)




Wireless connection: ZiGBee




Built-in CR2032 battery

Dession and weight

Product weight: 0.1370 kg 




Package weight: 0.2120 kg 




Product size (L x W x H): 8.70 x 8.70 x 1.50 cm / 3.43 x 3.43 x 0.59 inches

Package contents

1 x Xiaomi QBKG02LM Aqara Wall Switch Zigbee Version




1 x Adhesive




1 x Chinese User Manual / Warranty Card