The Garmin Forerunner 255s GPS Running Smartwatch is a cutting-edge device that combines the functionality of a GPS tracker, a fitness tracker, and a smartwatch, making it the ultimate companion for all your running adventures. Whether you're a professional athlete or a casual jogger, this sleek and stylish watch is designed to help you reach your fitness goals and enhance your running experience.
Equipped with advanced GPS technology, the Forerunner 255s accurately tracks your distance, pace, and routes, allowing you to monitor your progress and analyze your performance with pinpoint accuracy. The watch also features a built-in heart rate monitor that measures your heart rate at the wrist, eliminating the need for uncomfortable chest straps. This valuable data enables you to optimize your training and stay within your target heart rate zones, ensuring efficient workouts and preventing overexertion.
In addition to its extensive fitness tracking capabilities, the Forerunner 255s offers a range of smart features that seamlessly integrate with your daily life. Receive smart notifications straight to your wrist, including texts, calls, and app alerts, so you never miss an important message while you're on the go. The watch also features music controls, allowing you to effortlessly change tracks or adjust the volume without reaching for your phone.
Designed with durability and comfort in mind, the Forerunner 255s boasts a lightweight yet robust construction that can withstand the rigors of intense workouts and outdoor activities. Its always-on, sunlight-readable display ensures crystal-clear visibility in any lighting conditions, while the sleek design and customizable watch faces add a touch of personal style to your wrist.
To further enhance your training experience, the Forerunner 255s offers a variety of advanced features. Take advantage of the built-in activity profiles to track specific workouts such as running, cycling, or swimming. The watch also incorporates advanced running dynamics, including ground contact time, stride length, and vertical ratio, providing you with valuable insights into your running technique and helping you improve your efficiency and performance.
Syncing your Forerunner 255s with the Garmin Connect app allows you to unlock a world of possibilities. Analyze your data, set goals, and join challenges to stay motivated and push yourself to new heights. Connect with your fellow runners and share your achievements, or compete against them to add an extra element of friendly competition to your training routine.
Whether you're a seasoned runner or just embarking on a fitness journey, the Garmin Forerunner 255s GPS Running Smartwatch is the ultimate companion that will revolutionize the way you train. With its state-of-the-art features, accurate tracking capabilities, and seamless integration with your daily life, this smartwatch will empower you to achieve your fitness goals and become the best version of yourself. So lace up your shoes, strap on the Forerunner 255s, and let it guide you towards unparalleled success on every run.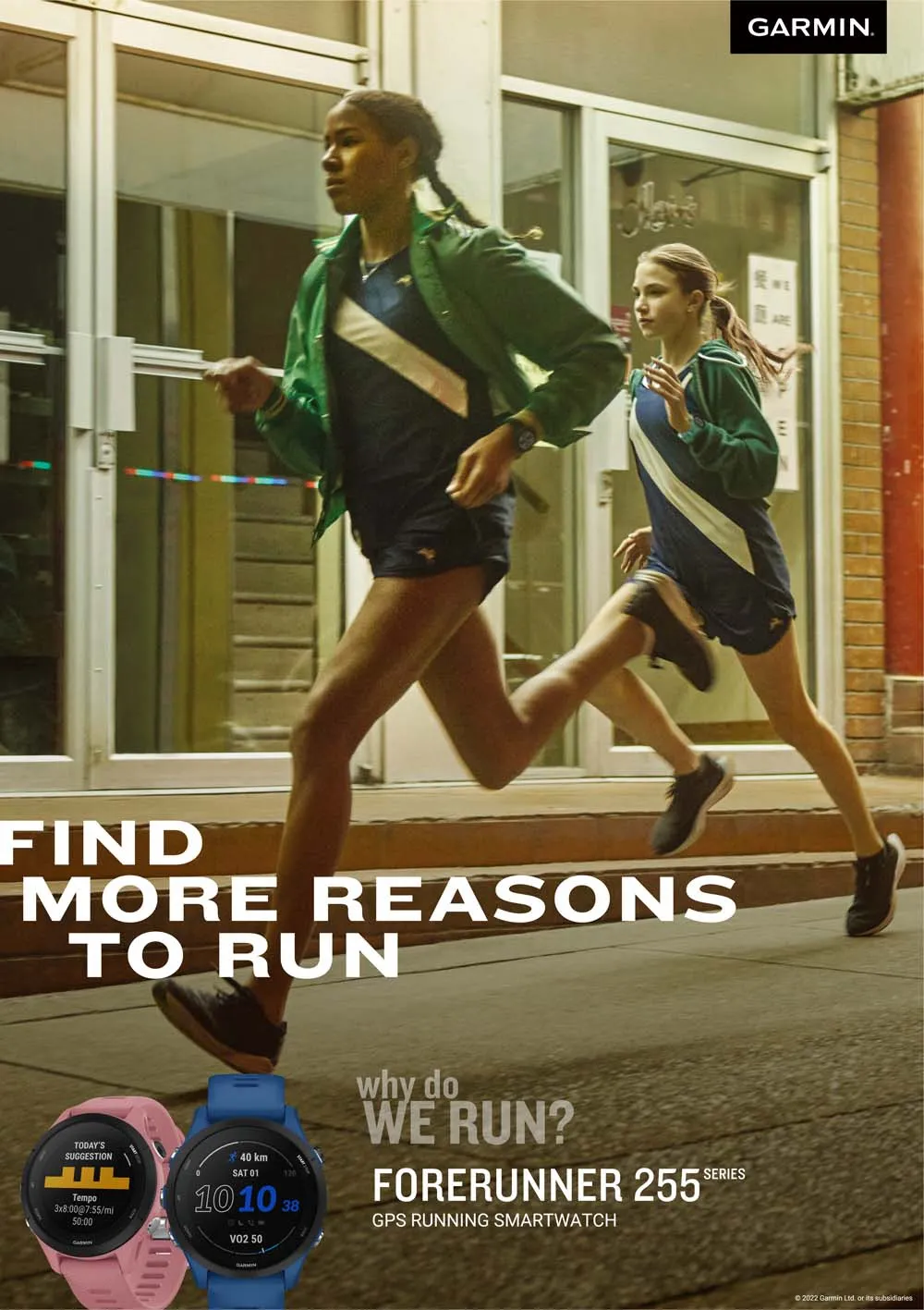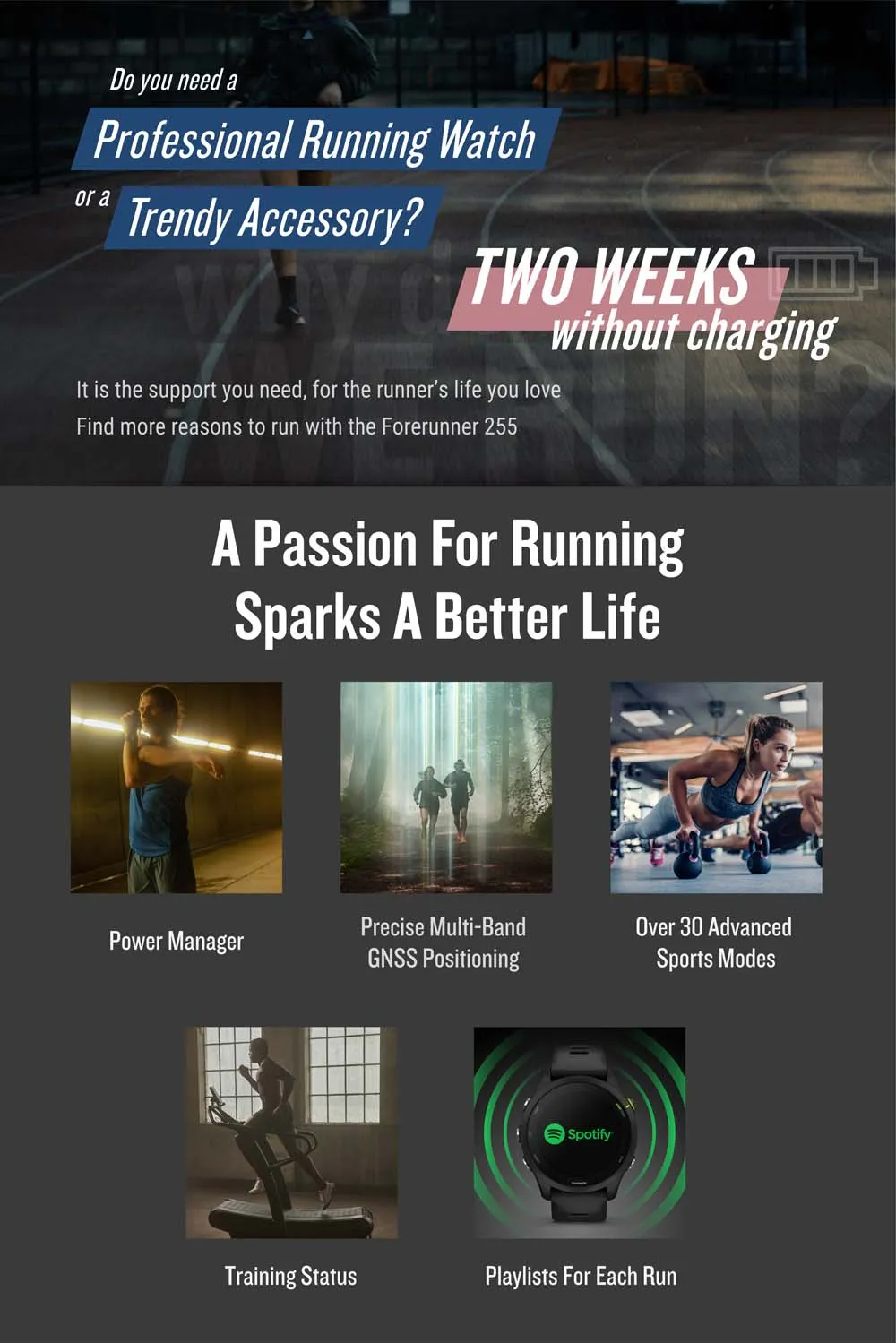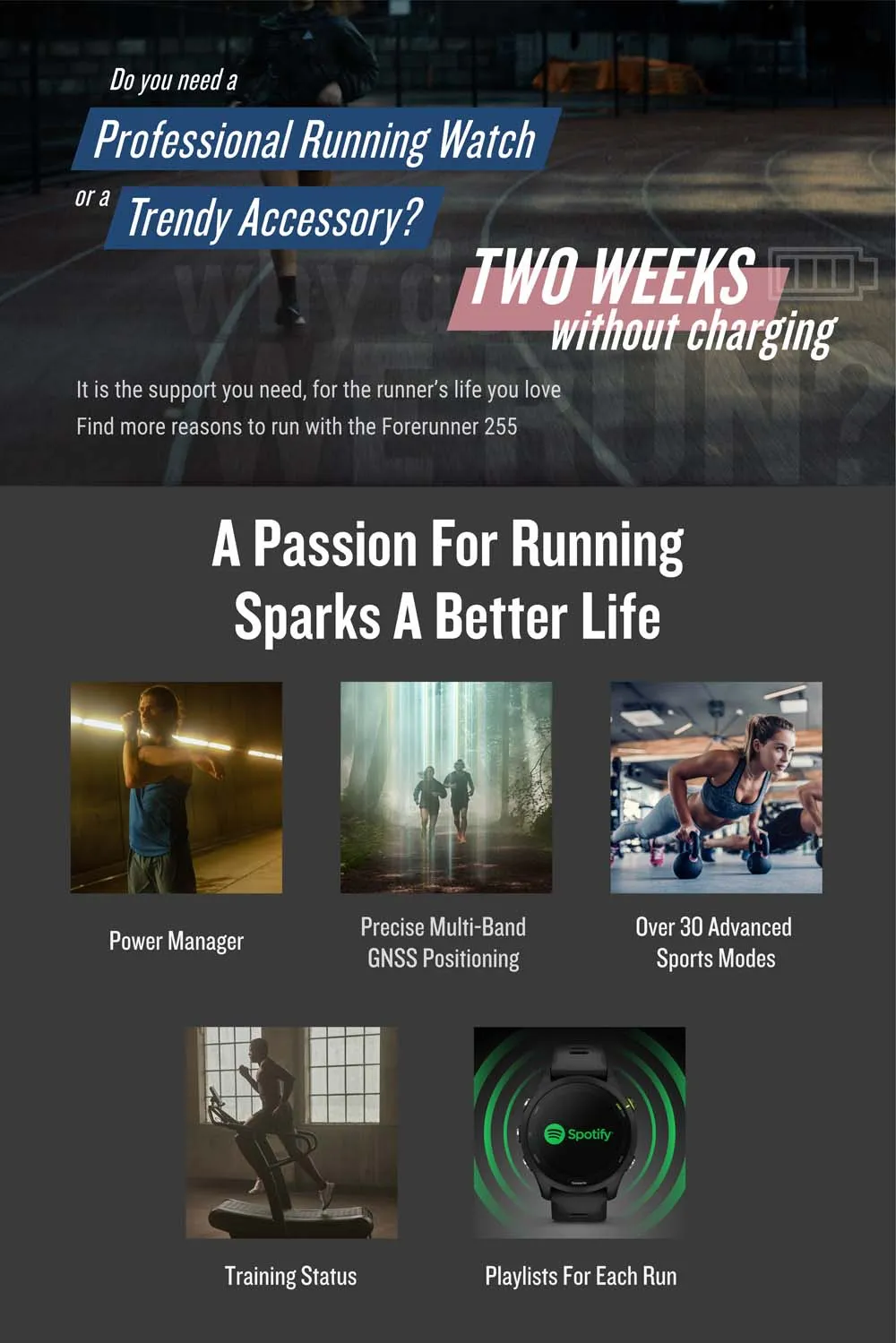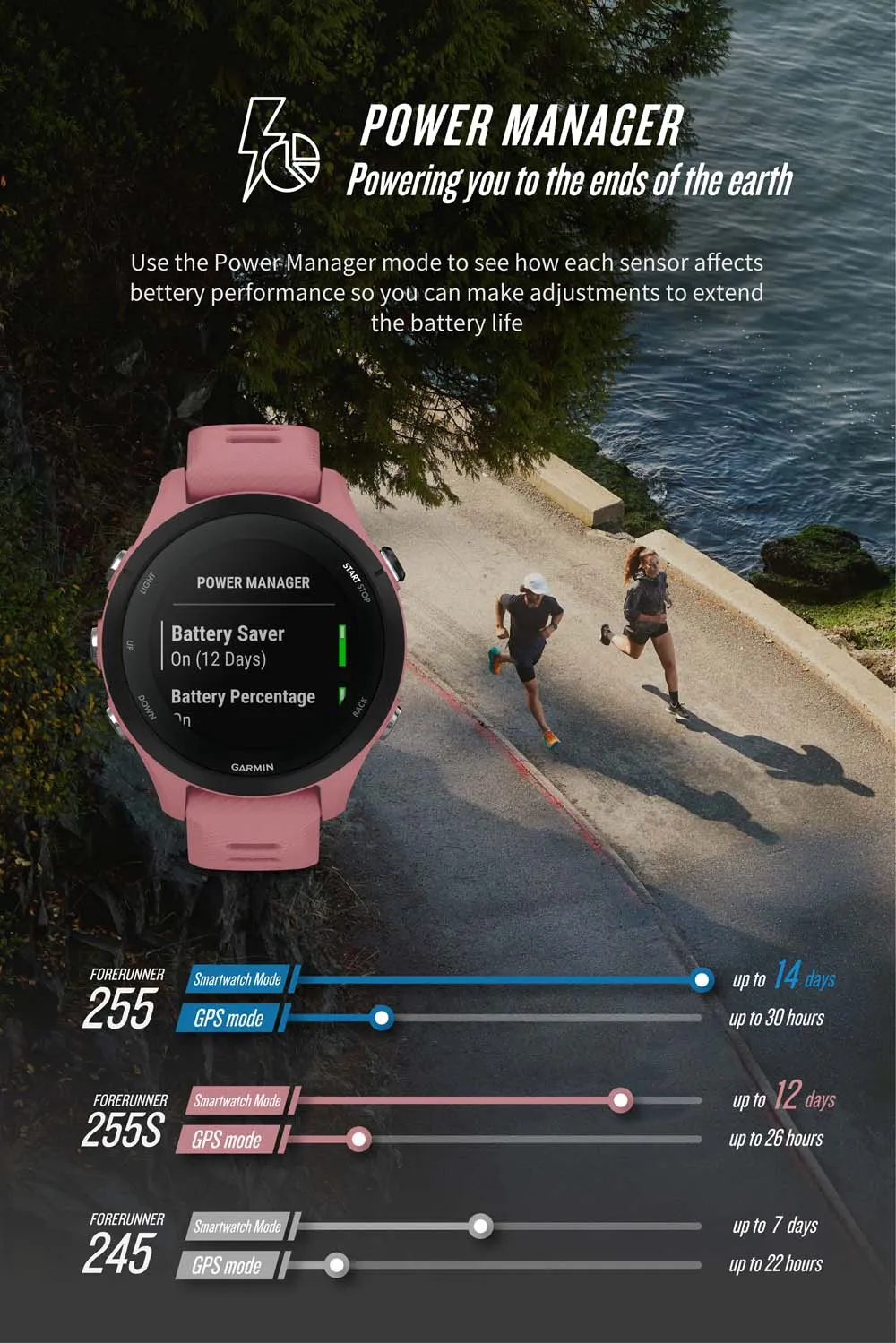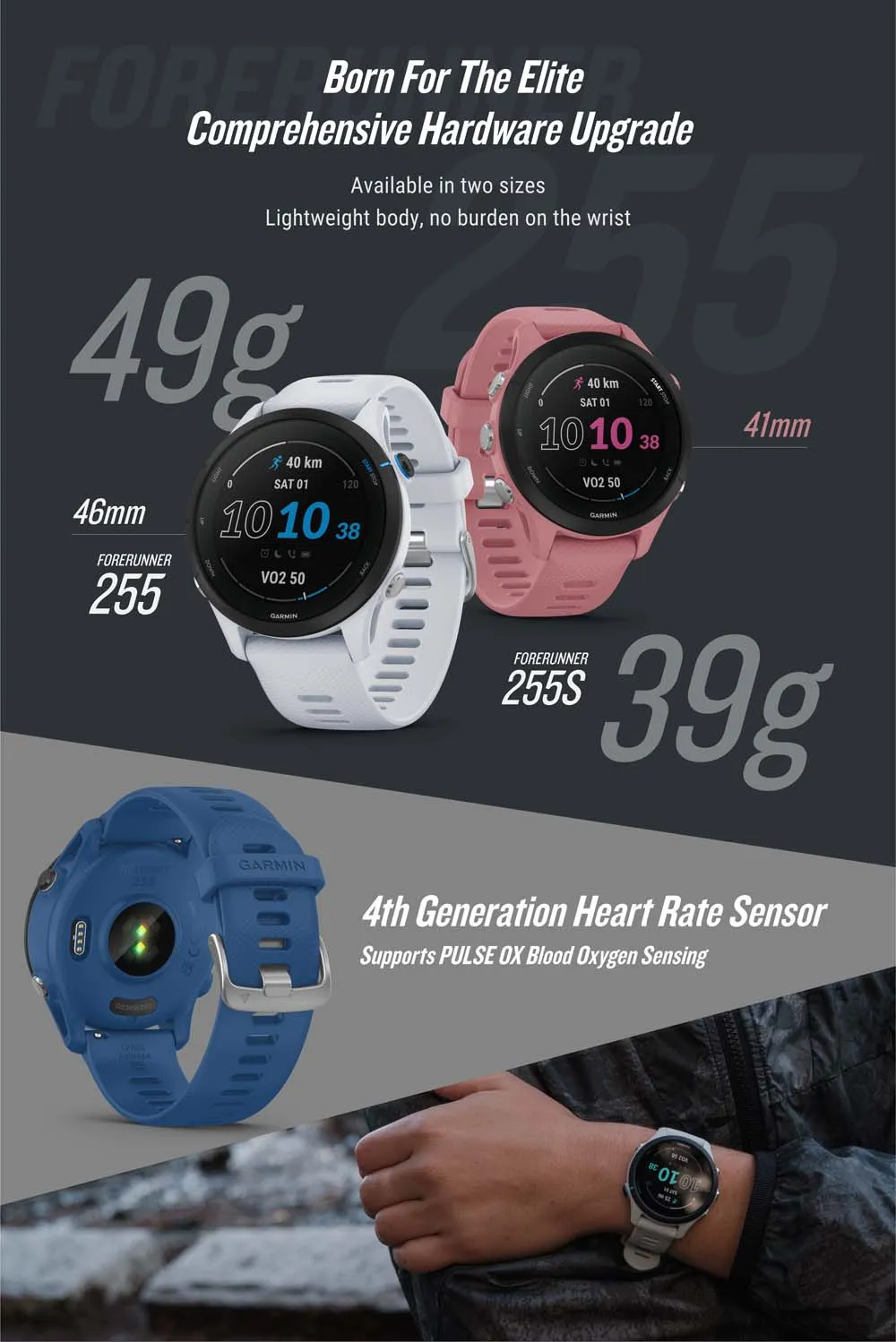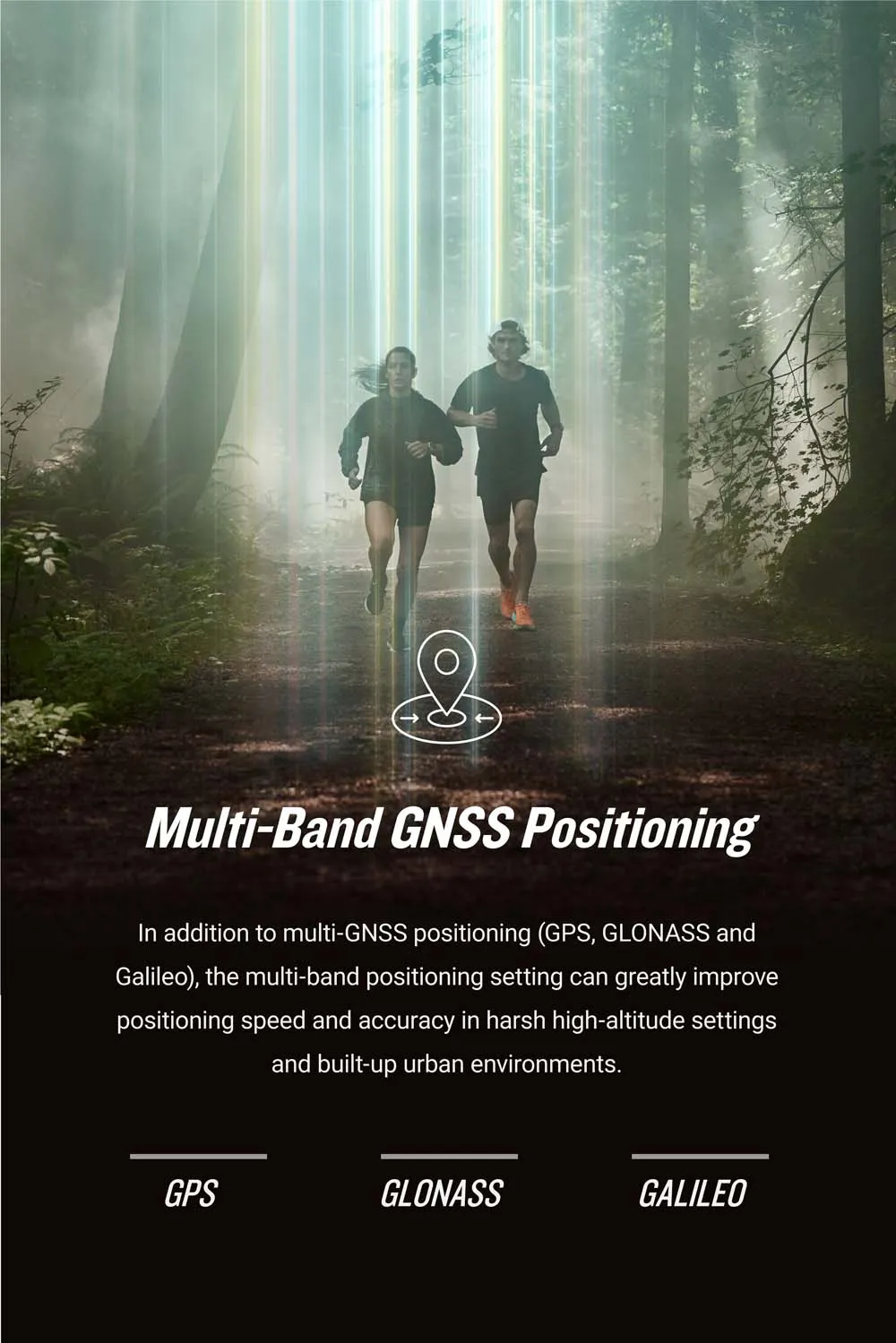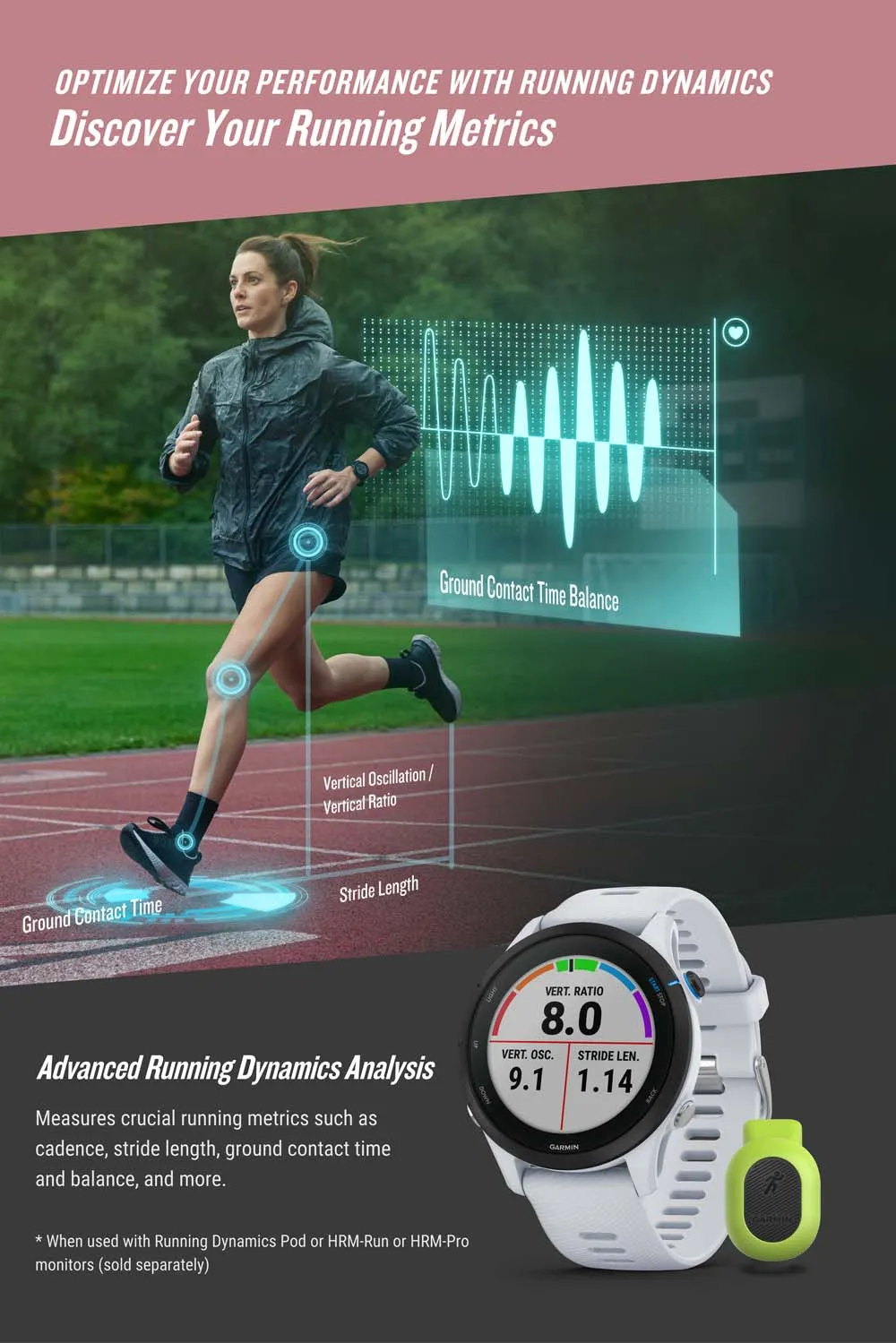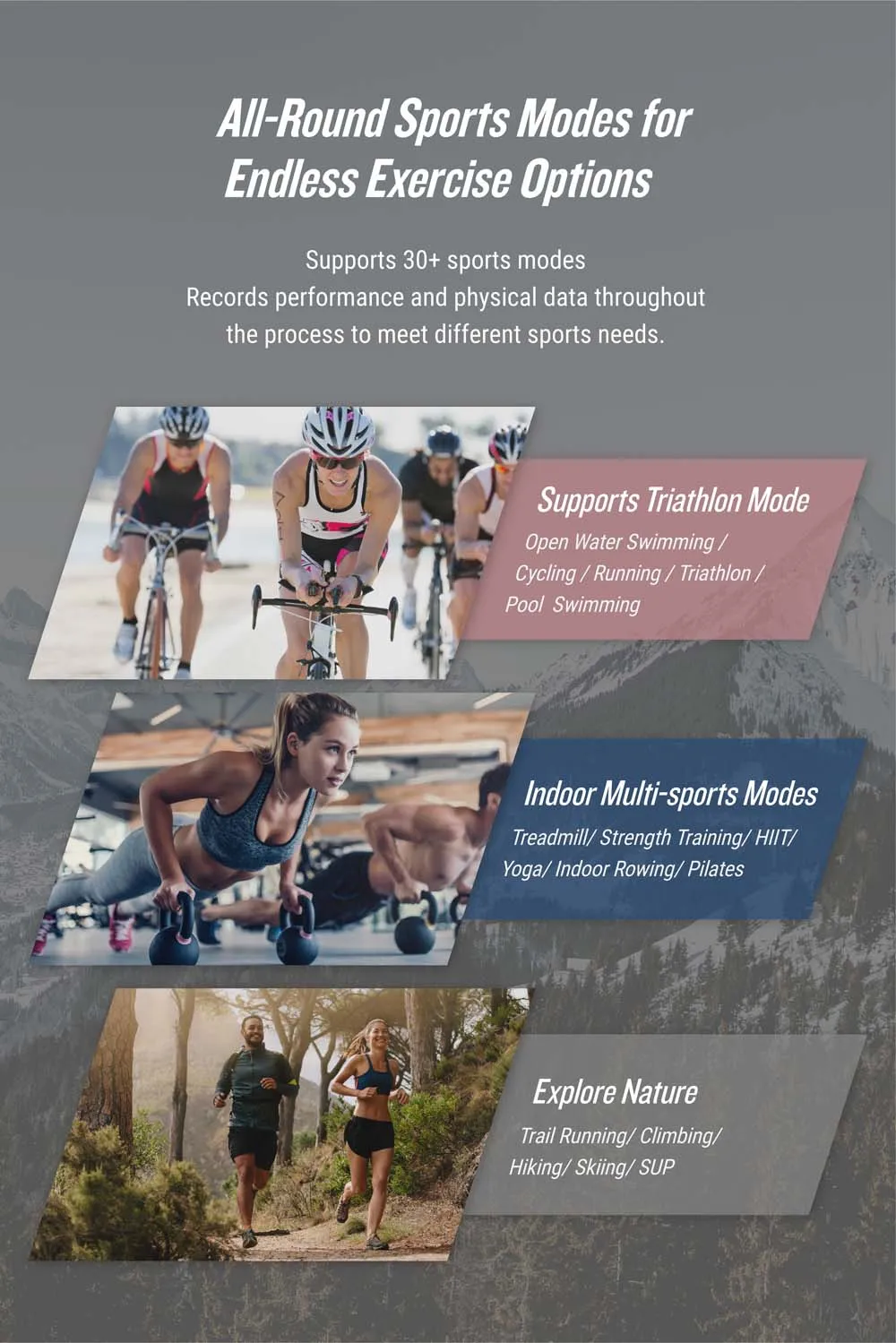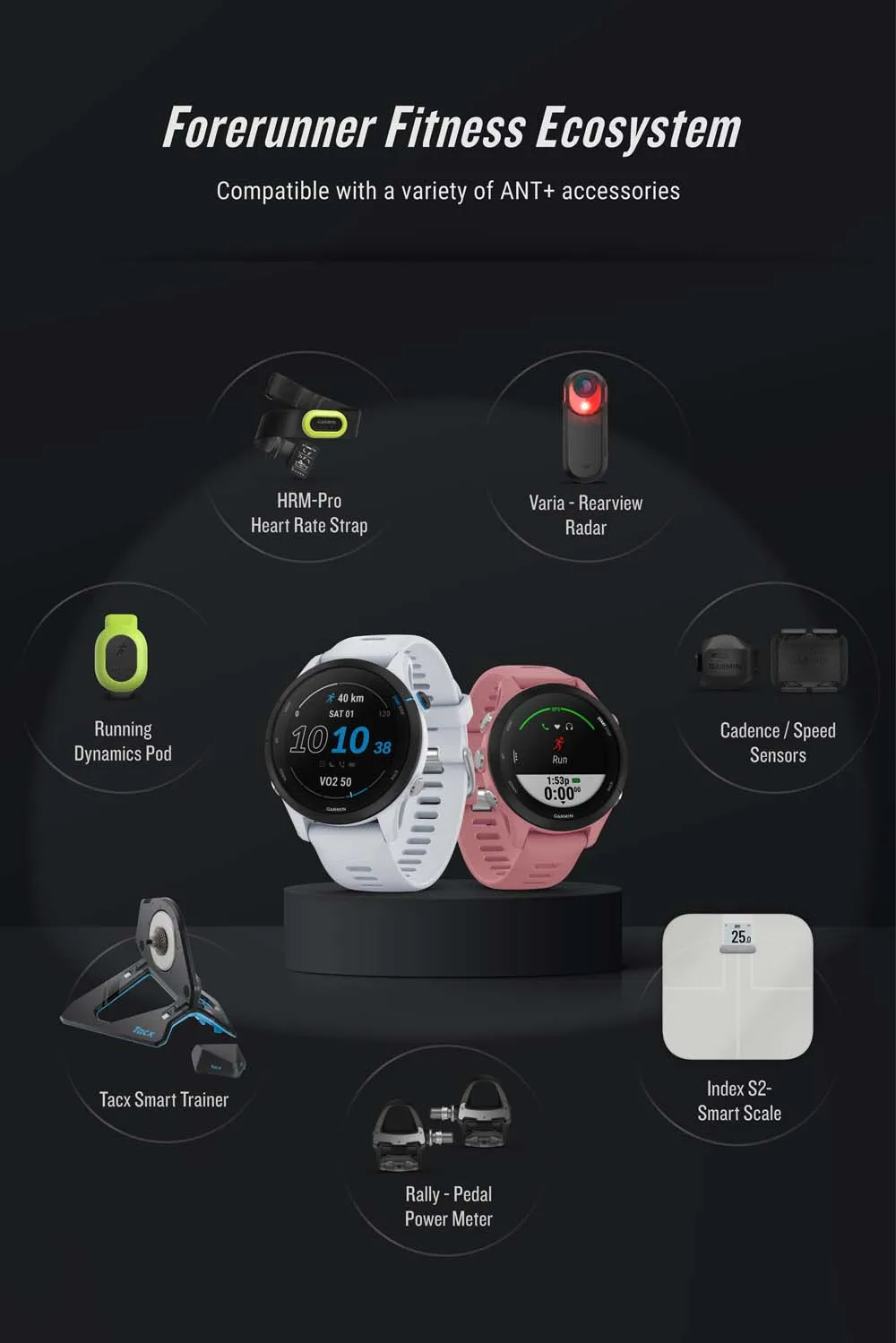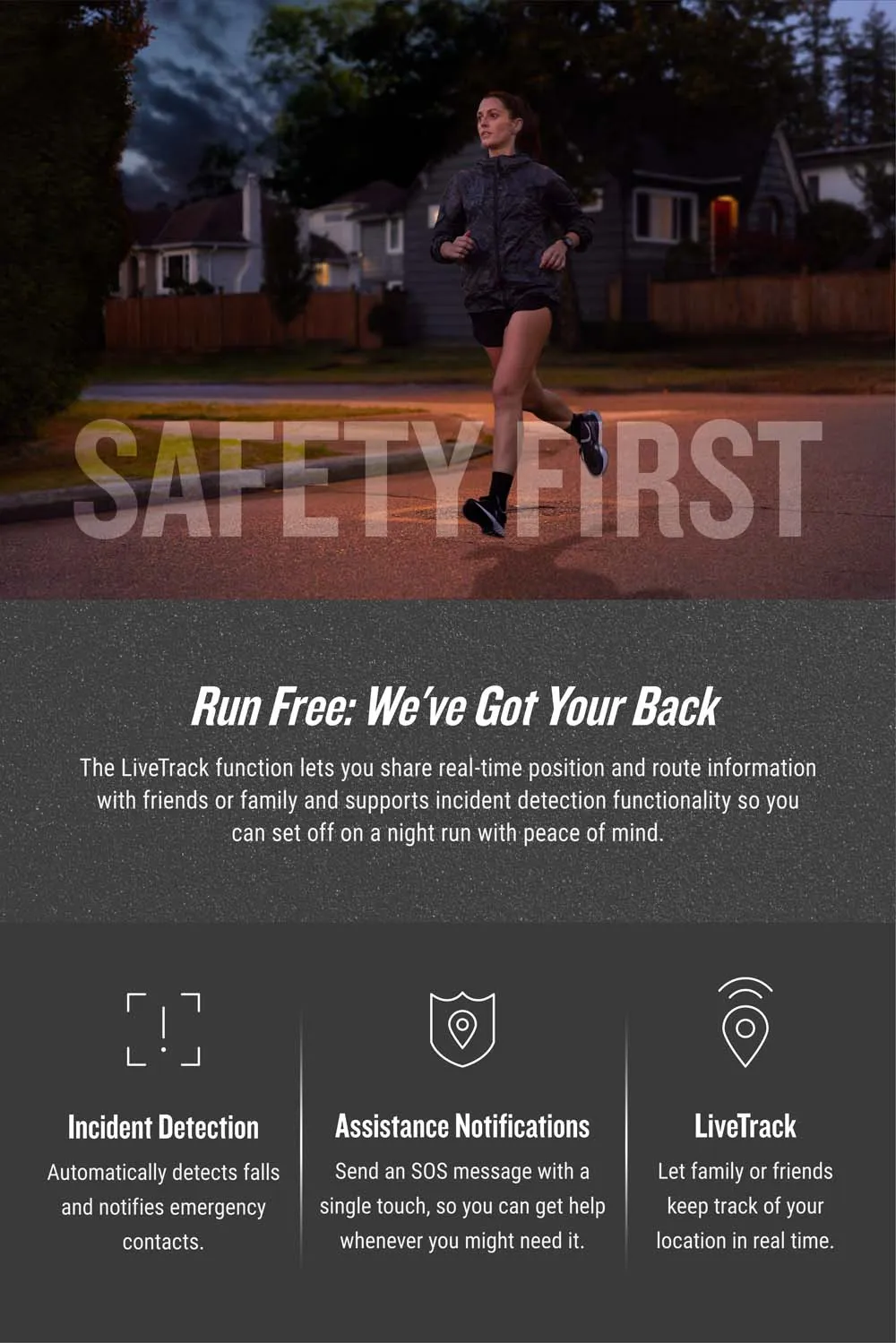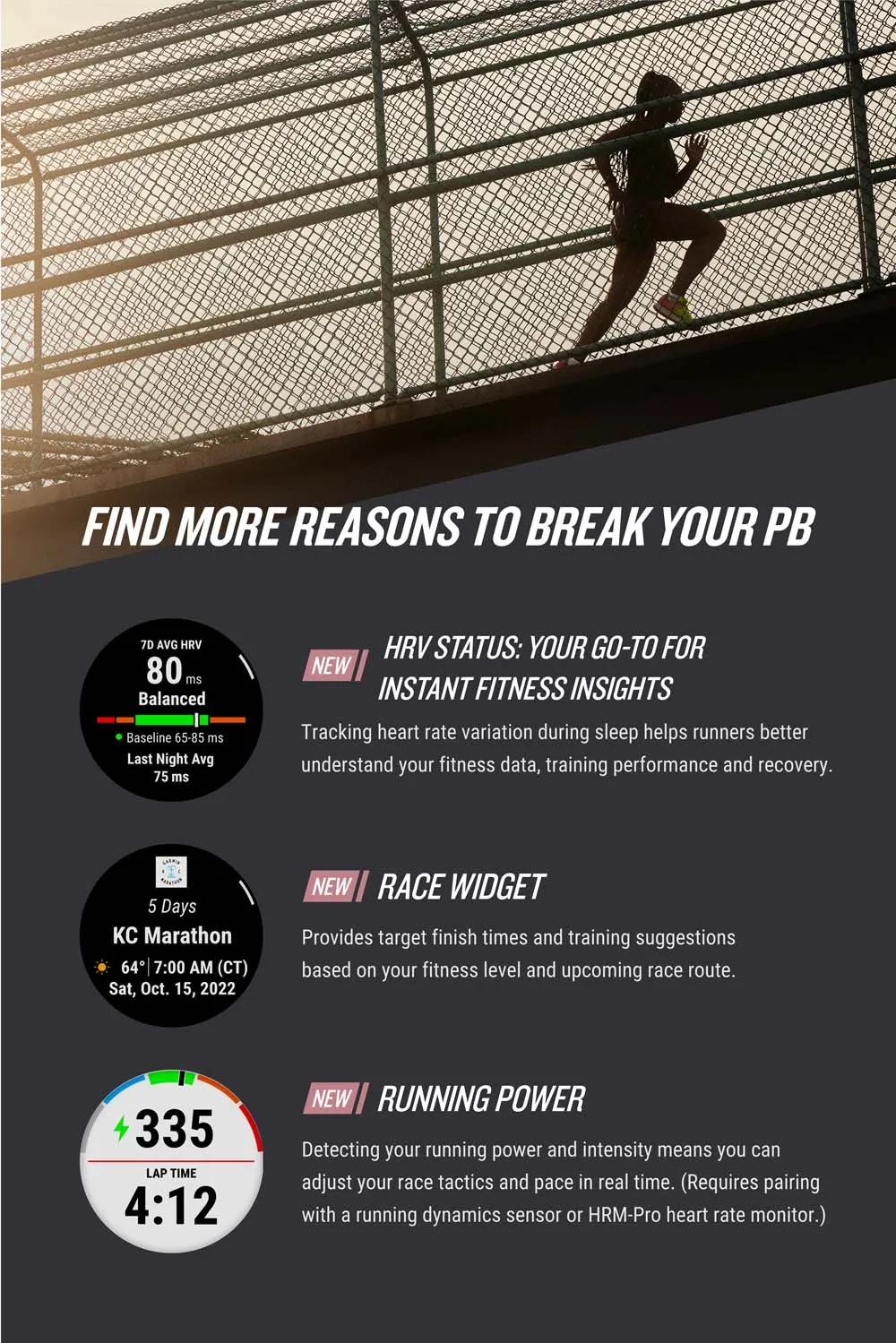 GeneralLens Material Corning Gorilla Glass 3

Bezel Material fiber-reinforced polymer

Quick Release bands (18 mm, Industry standard)

Strap material silicone

Physical size 41 x 41 x 12.4 (mm)

Fits wrists with a circumference of 110-175 mm

Color display

Display Size 1.1″ (27.5mm) Diameter

Display resolution 218 x 218 pixels

Display Type sunlight-visible, transflective memory-in-pixel (MIP)

Weight 39 g

Battery life Smartwatch mode: Up to 12 days

GPS-only GNSS mode: Up to 26 hours

All-Systems GNSS mode: Up to 20 hours

All-Systems GNSS mode plus Multi-Band: Up to 13 hours

Water rating 5 ATM

Memory/History 4 GB