Introducing the ultimate companion for runners and fitness enthusiasts – the Garmin Forerunner 955 GPS Running Smartwatch. Packed with advanced features and cutting-edge technology, this sleek and stylish smartwatch is designed to elevate your running experience to new heights.
Featuring a built-in GPS, the Forerunner 955 accurately tracks your every move, providing precise distance, pace, and speed measurements. Whether you are pounding the pavement or exploring new trails, this smartwatch ensures you stay on track and reach your goals. The GPS functionality also allows for mapping and navigation, making it easier than ever to explore new routes and discover hidden gems in your surroundings.
But the Forerunner 955 is much more than just a GPS watch. With its advanced heart rate monitoring system, it keeps a constant eye on your heart rate, providing valuable insights into your fitness level and helping you optimize your workouts. It also includes a VO2 max estimate, which gives you an indication of your cardiovascular fitness and can be used as a benchmark for tracking progress.
With its smart notifications feature, this Garmin smartwatch seamlessly connects to your smartphone, keeping you informed without interrupting your run. Receive calls, messages, and app notifications directly on your wrist, so you can stay connected and never miss an important update. The Forerunner 955 also supports music streaming, allowing you to leave your phone behind and enjoy your favorite tunes while you exercise.
Designed with durability in mind, the Forerunner 955 is built to withstand even the toughest conditions. Its rugged construction is water-resistant up to 50 meters, so you can confidently take it for a swim or wear it in the rain. The always-on display is easily readable even in bright sunlight, ensuring you never miss a beat.
In addition to its fitness-focused features, the Forerunner 955 is equipped with a range of everyday smartwatch functions. Stay organized with its calendar and weather updates, and keep track of your daily activities with the built-in step counter and sleep monitoring. You can even set personalized goals and receive reminders to stay active throughout the day.
With its sleek and modern design, the Forerunner 955 seamlessly blends style and functionality. The customizable watch faces and straps allow you to personalize your look, making it a versatile accessory that can seamlessly transition from your workout to a night out.
The Garmin Forerunner 955 GPS Running Smartwatch is the perfect companion for runners who want to take their training to the next level. With its advanced features, accurate tracking, and durable construction, it empowers you to push your limits and achieve your fitness goals. So whether you are a seasoned athlete or just starting your running journey, the Forerunner 955 is the ultimate tool to help you go the distance.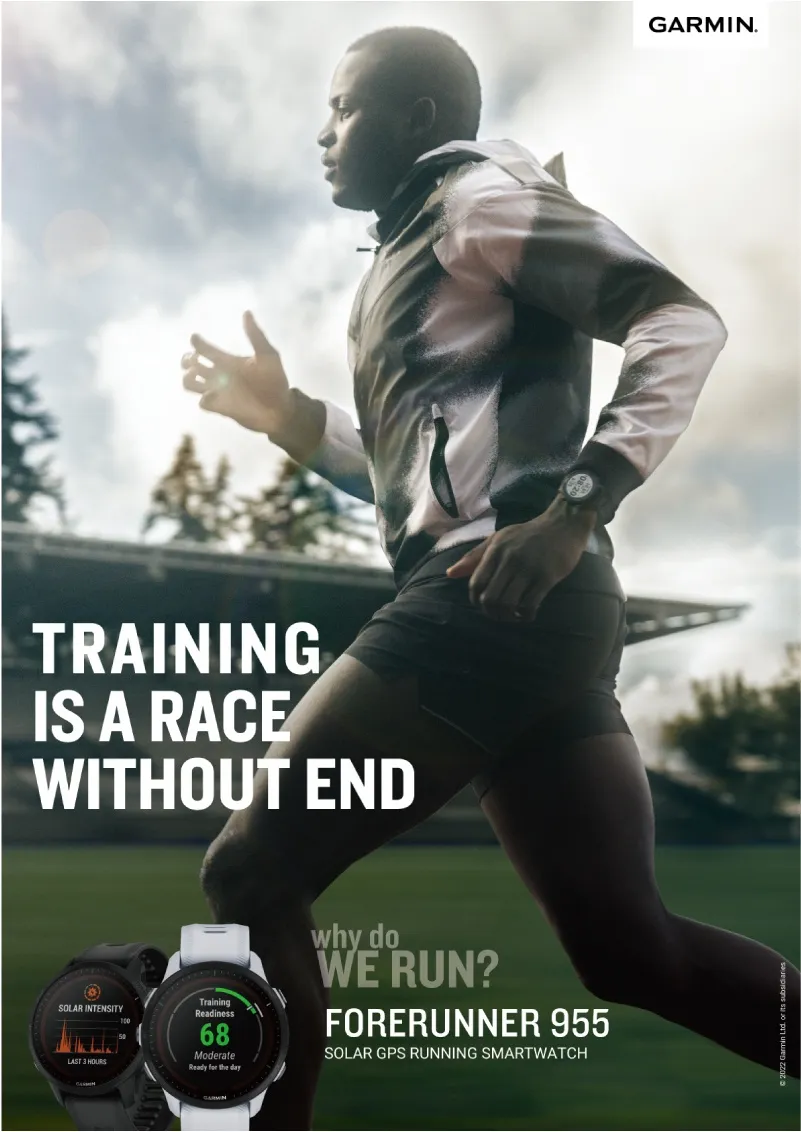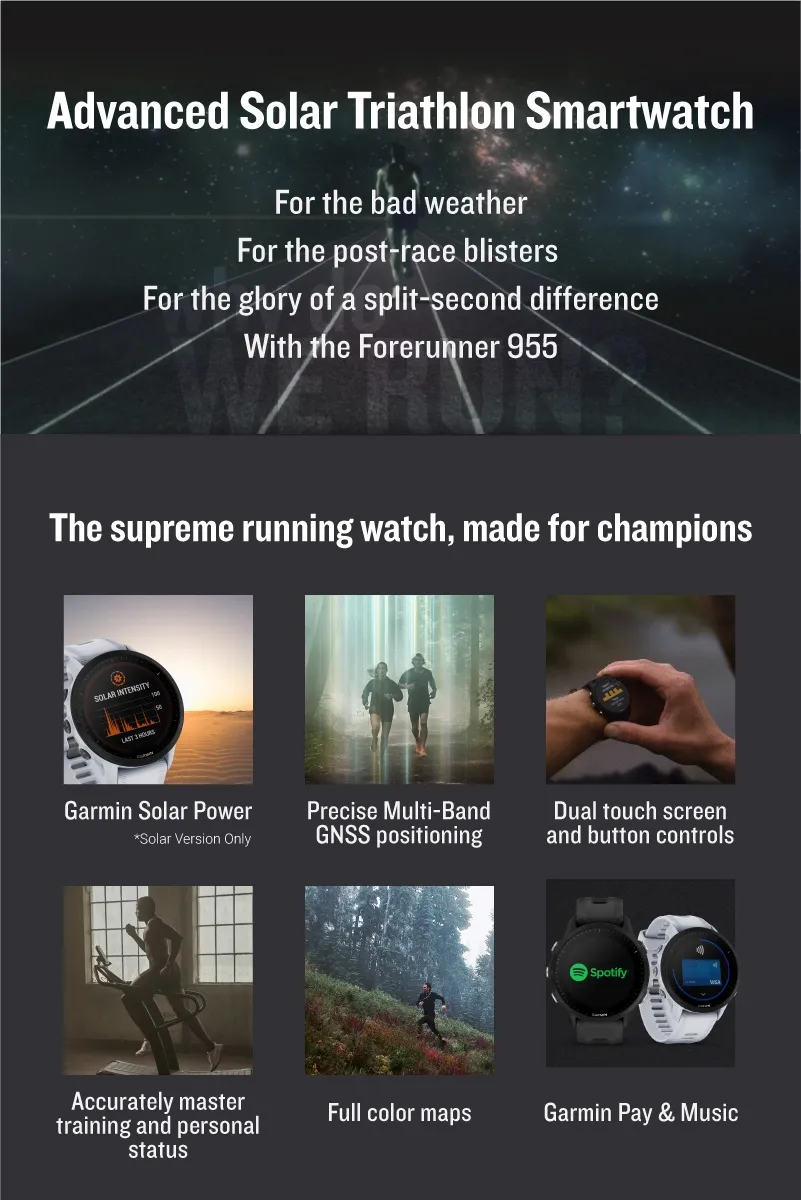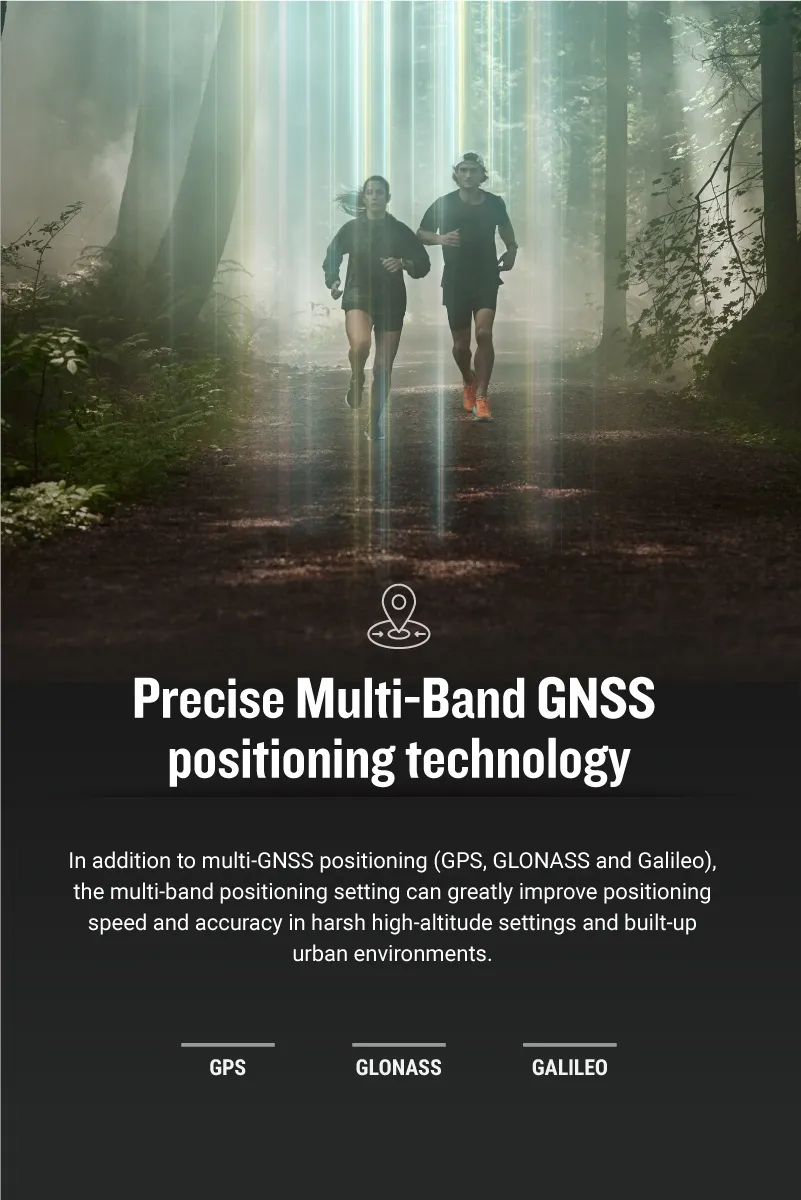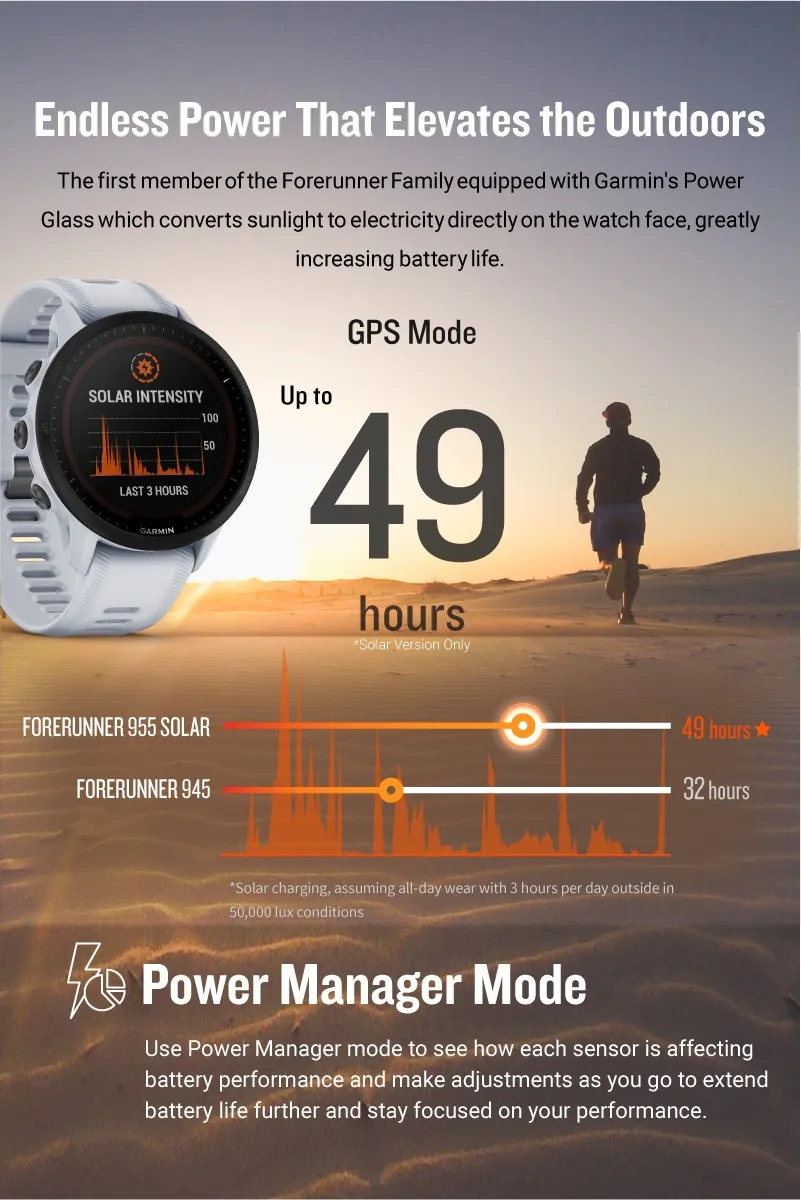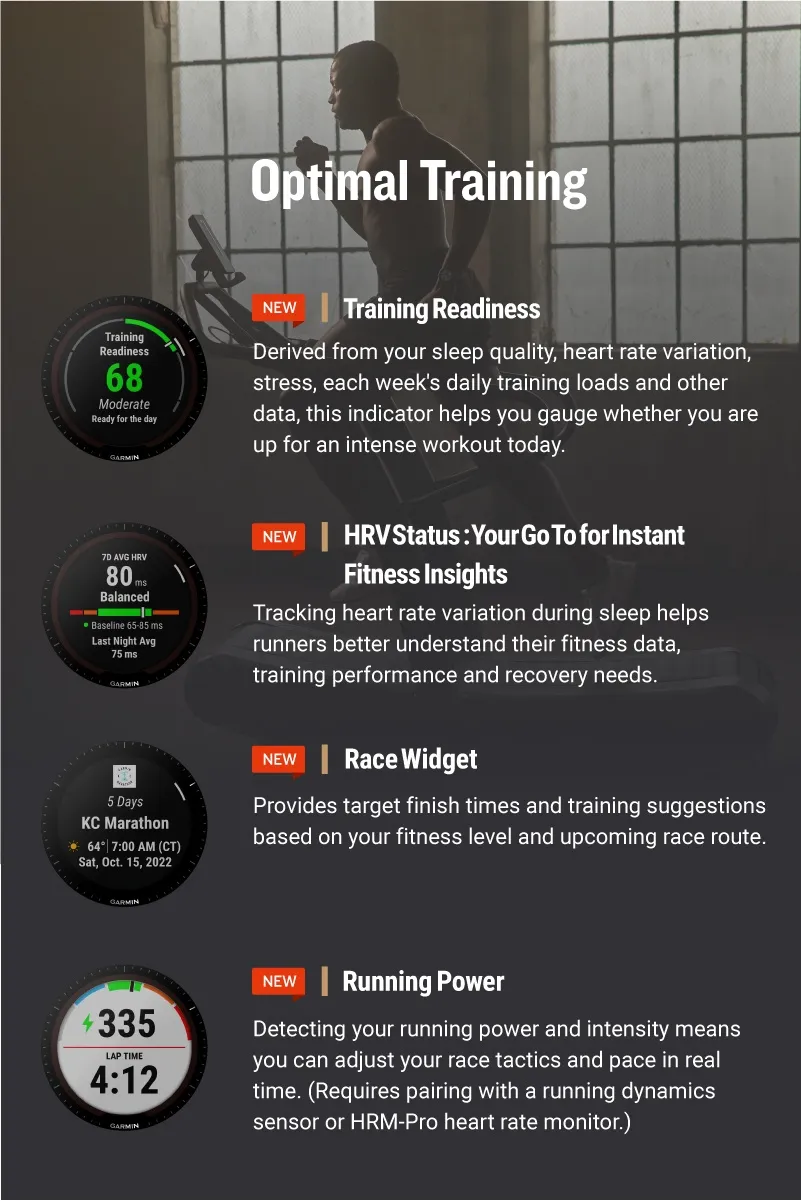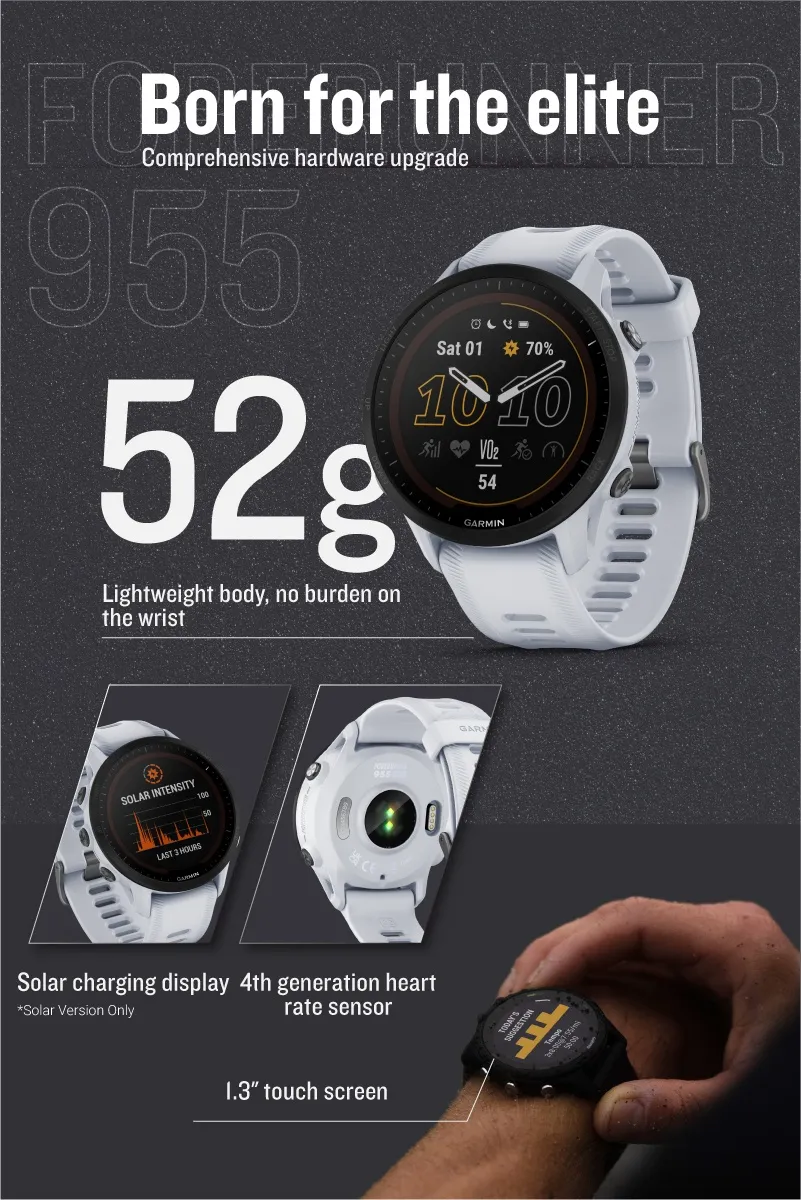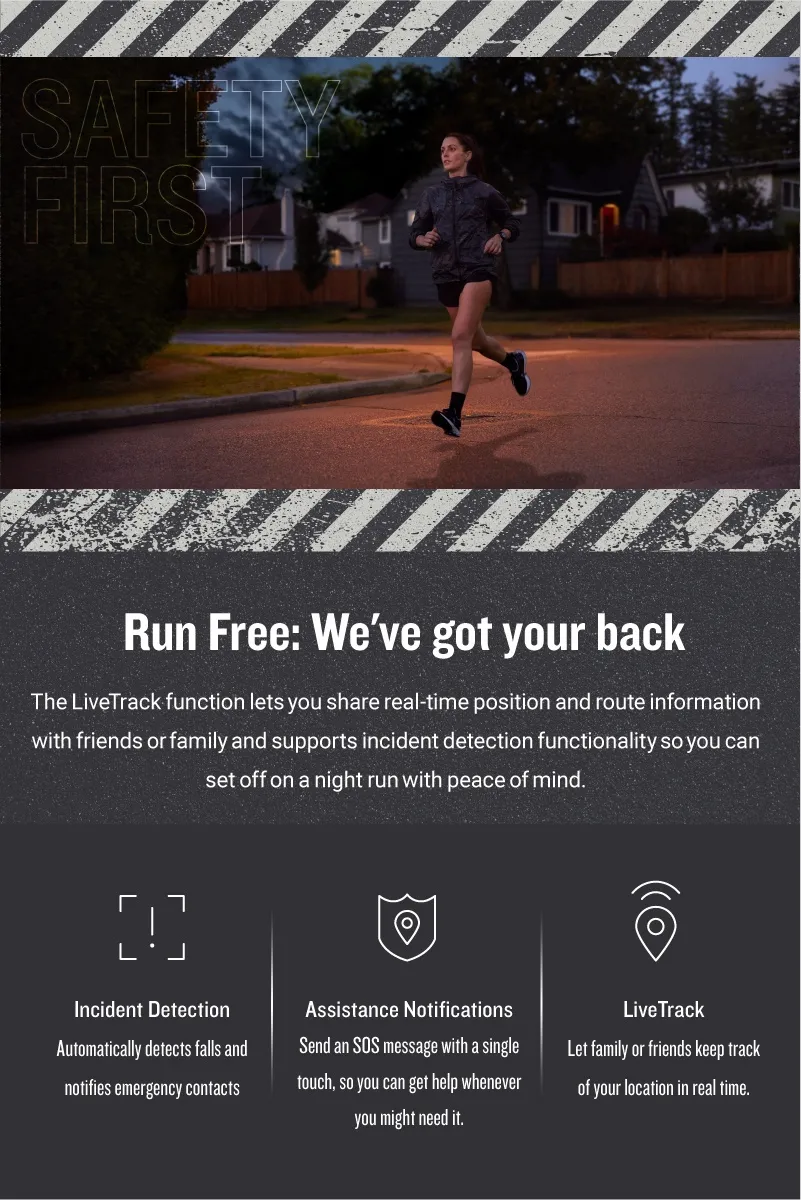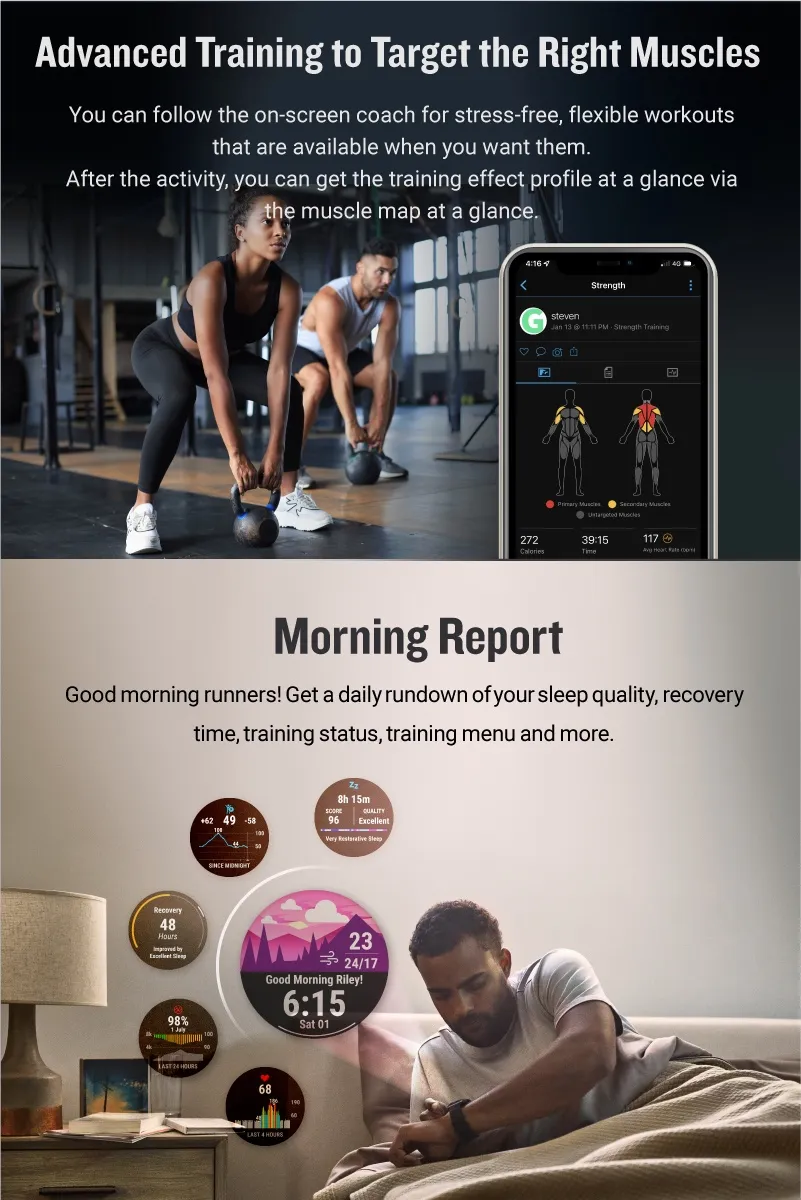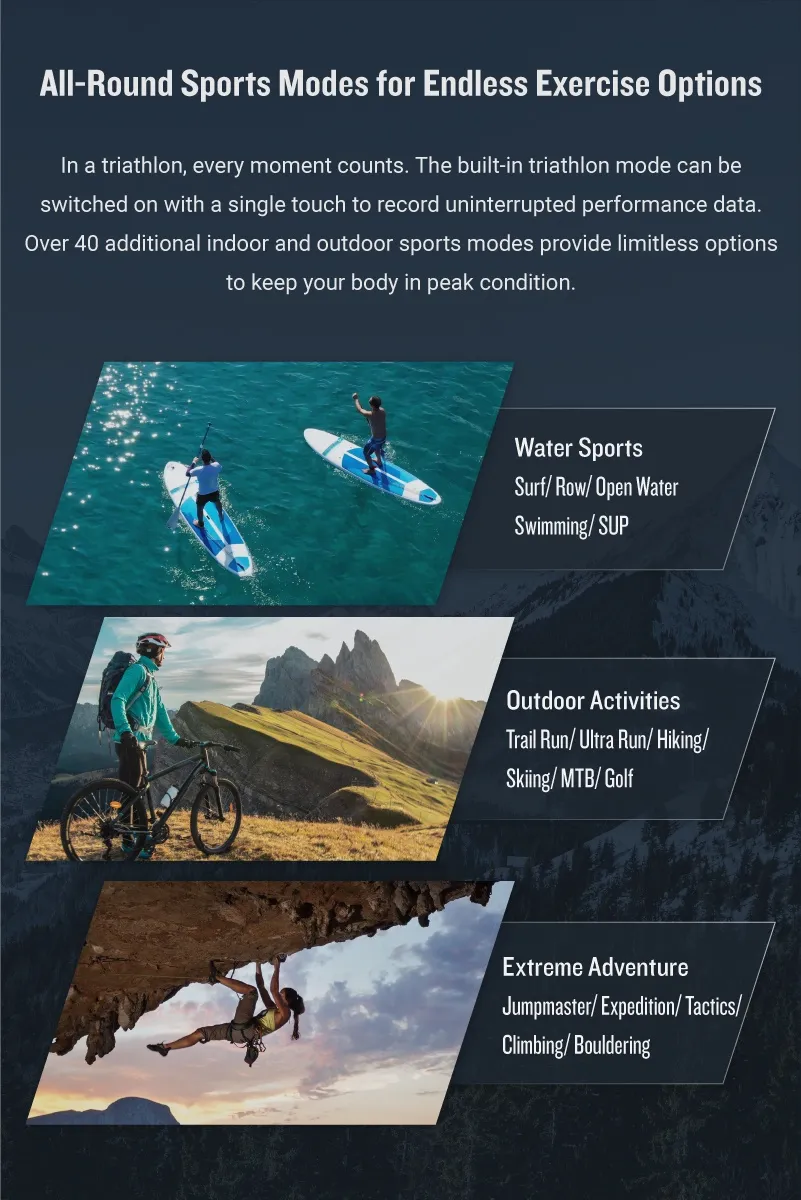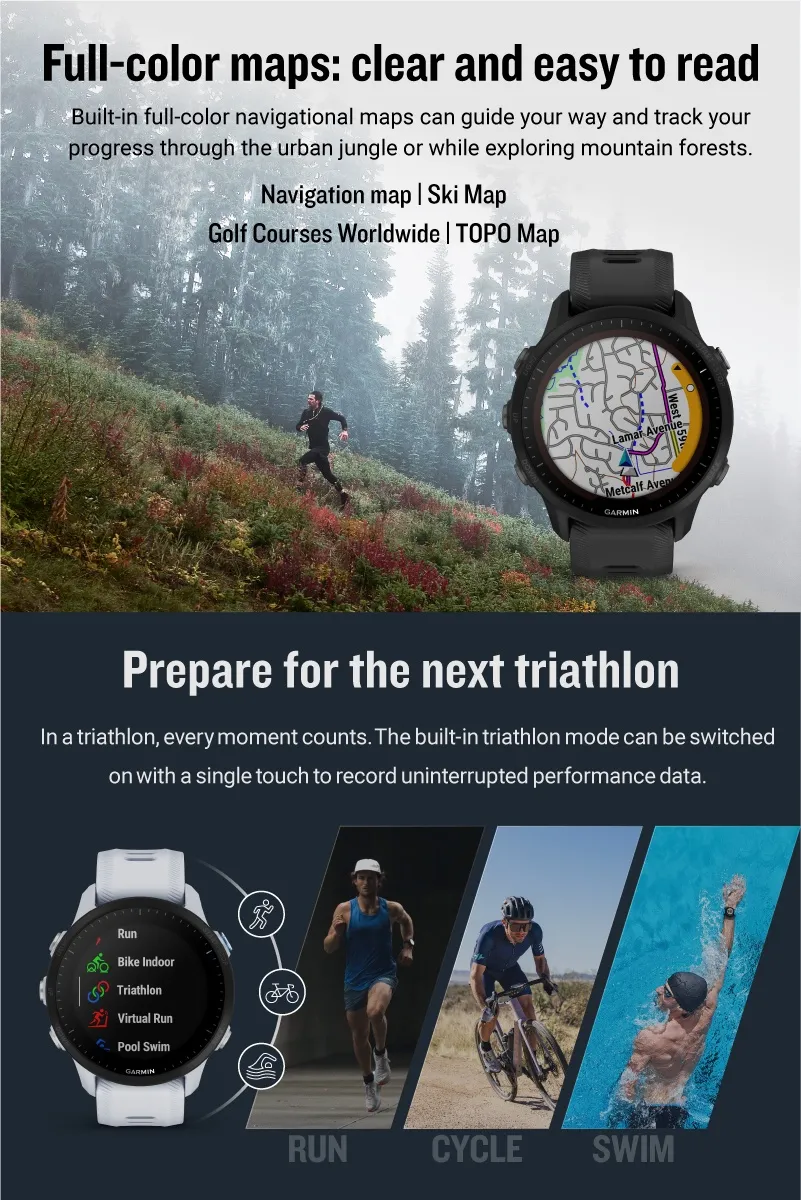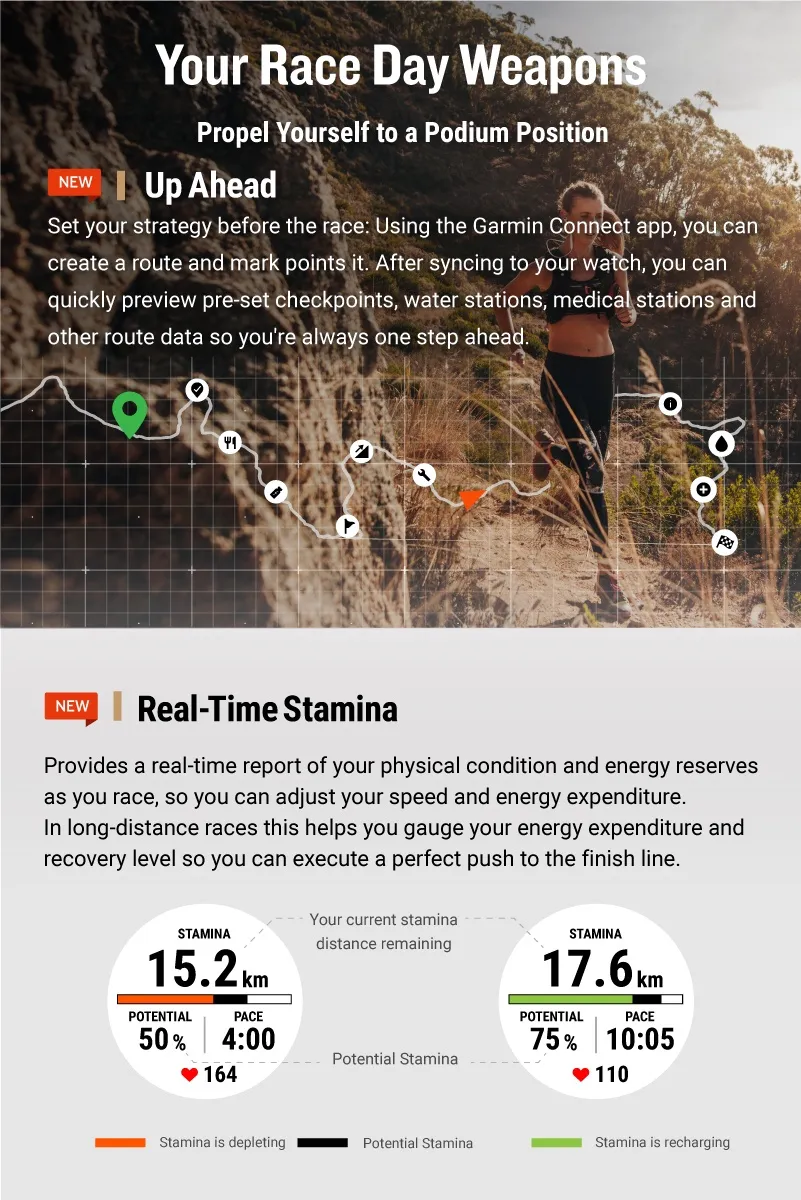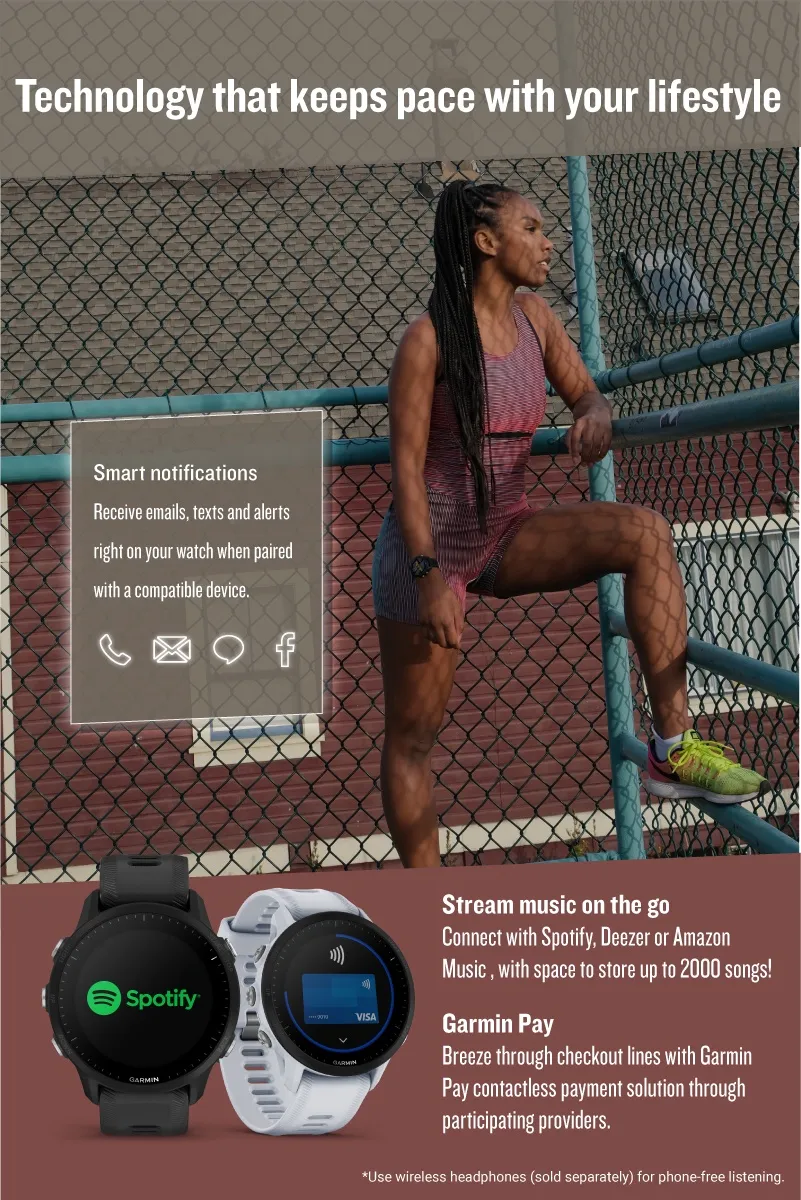 GeneralLens Material Corning® Gorilla® Glass DX

Bezel Material fiber-reinforced polymer

QuickFit watch band compatible yes (22 mm compatible)

Strap material silicone

Physical size 46.5 x 46.5 x 14.4 (mm) Fits wrists with a circumference of 130-220 mm

Touchscreen

Color display

Display Size 1.3″ (33 mm) diameter

Display resolution 260 x 260 pixels

Display Type sunlight-visible, transflective memory-in-pixel (MIP)

Weight 52 g

Battery life Smartwatch mode: Up to 15 days

GPS-only mode without music: Up to 42 hours

All-Systems GNSS mode plus Multi-Band with music: Up to 8.5 hours

All Systems GNSS mode plus Multi-Band without music: Up to 20 hours

Ultratrac mode: Up to 80 hours

Water rating 5 ATM

Memory/History 32 GB