Introducing the Segway-Ninebot Super Scooter GT2, the ultimate ride that combines power, style, and cutting-edge technology. This sleek and futuristic electric scooter is designed to revolutionize your daily commute and elevate your riding experience to new heights.
With its powerful 48V 26Ah lithium-ion battery, the Super Scooter GT2 offers an impressive range of up to 70 miles on a single charge. Say goodbye to range anxiety and embrace the freedom to explore your city without worrying about running out of juice. Whether you're zipping through busy streets or cruising along scenic routes, this scooter has got you covered.
Equipped with a robust 350W motor, the Super Scooter GT2 effortlessly accelerates to a top speed of 25 mph, allowing you to effortlessly navigate through traffic and arrive at your destination in record time. Its advanced suspension system ensures a smooth and comfortable ride, absorbing bumps and uneven surfaces with ease, while the large 10-inch tubeless pneumatic tires provide excellent traction and stability.
Safety is paramount, and the Super Scooter GT2 is packed with features to keep you protected. The triple braking system, consisting of a front electric brake, rear disc brake, and regenerative brake, ensures precise and reliable stopping power. The bright LED headlight and taillight illuminate your path, making night rides safe and visible to others.
But the Super Scooter GT2 isn't just about power and safety – it's also designed with convenience in mind. The one-step folding mechanism allows you to effortlessly fold and unfold the scooter in seconds, making it easy to carry and store. The built-in display provides real-time information on speed, battery life, and riding modes, keeping you informed and in control.
With its sleek and modern design, the Super Scooter GT2 is a head-turner wherever you go. Its durable aluminum alloy frame not only looks stylish but also ensures long-lasting performance. The scooter's IPX5 water resistance rating means you can confidently ride through light rain or wet conditions without worrying about damage.
The Segway-Ninebot Super Scooter GT2 offers incredible value to the customer. It saves you time and money by providing a convenient and eco-friendly alternative to traditional transportation. Say goodbye to traffic jams, parking hassles, and expensive fuel costs. This scooter is not only a practical solution but also a fun and exhilarating way to navigate your city.
In conclusion, the Segway-Ninebot Super Scooter GT2 is the epitome of modern transportation. Its powerful performance, advanced safety features, and sleek design make it a game-changer in the world of electric scooters. Embrace the future of commuting and experience the thrill of riding with the Super Scooter GT2.
Highlights:
11″ Tubeless Tires (tire self-repair technology)
SDTC (Dynamic Traction Control System)
900 Lumen LED Lighting, Transparent PMOLED Screen
Front Double Wishbone, Rear Trailing Arm Suspension Structure
Front & Rear Hydraulic Disc Brake
1512Wh High Performance Battery
8H Fast Charging (Dual Charging System)
Smart-BMS(Battery Management System)
Size Unfolded (LxWxH): 1485mm x 650mm x 1308mm
Weight: 52.6kg
Max speed: 70km/h, approx 90km
Max Payload: 150kg
Supercar in scooter
To create an unparalleled flagship scooter the GT series of super scooters, Segway has assembled the world's top talent to form the Segway Innovation Group team focused on innovation and
performance

The Segway Innovation Group team spent two years and accumulated 38,000 kilometers of research and development in cooperation with professional drivers. Out of the full pursuit of sports performance and high-speed stability, the team has carried out countless design optimizations based on test feedback, just to create a real supercar in a scooter worthy of the "GT" name.

6000W full-time dual-drive air-cooled motor
GT2 uses two air-cooled motors with a peak power of up to 3000W, a peak torque of 88Nm, a top speed of an astonishing 70km/h, and can accelerate from 0 to 48km/h in 3.9 seconds.

1512Wh high performance power battery
Using Segway battery solid-state heat flow cooling technology, even under intense track conditions, it can still ensure stable energy output.

BOOST mode"
One-click to turn on the super-power "beast mode" the throttle is all the way, time is still, and the world is left behind by you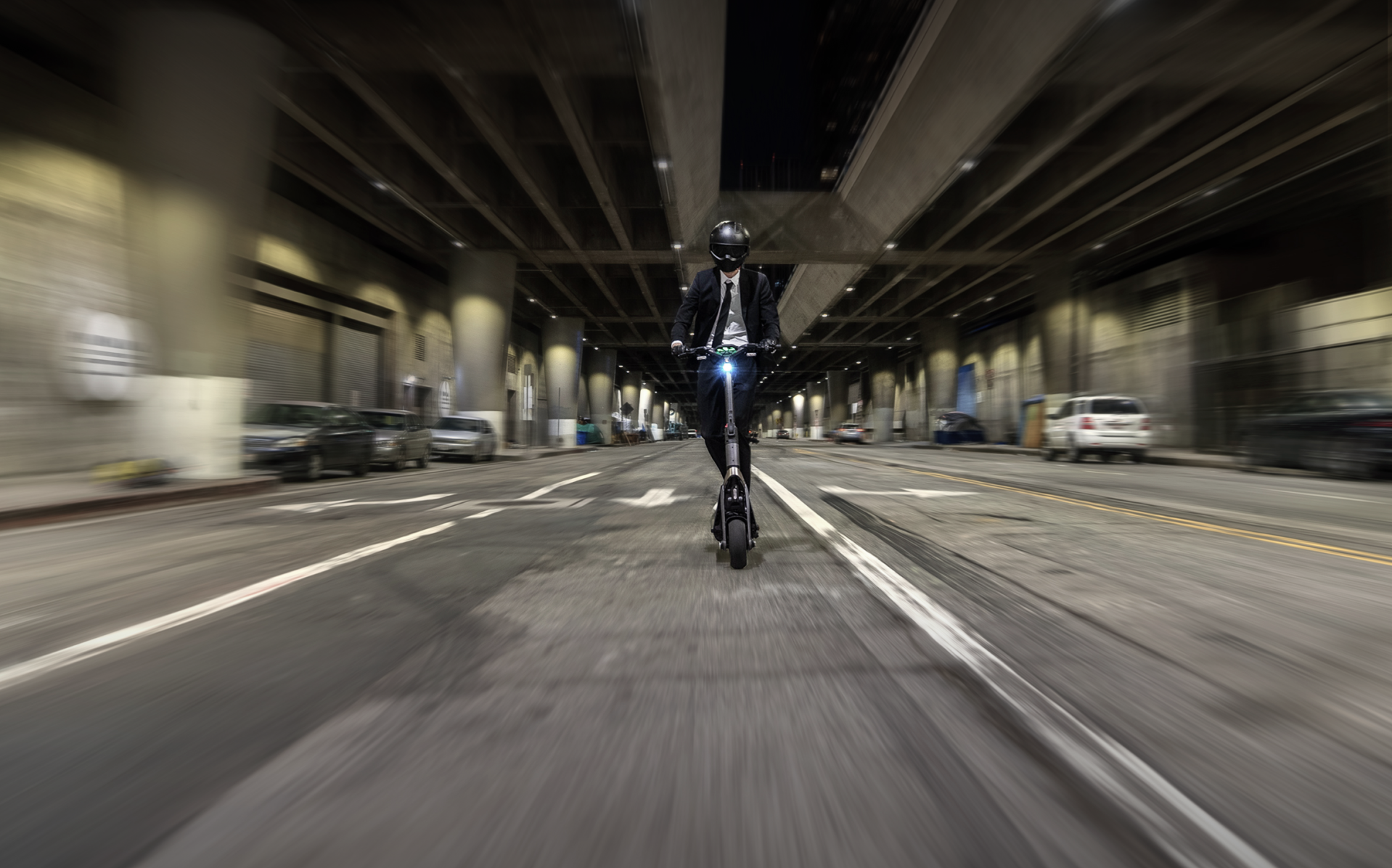 SDTC
Segway Dynamic Tractive Control (Segway Dynamic Traction Control System) can suppress the idling of the wheels on gravel and slippery ground, and keep the speed of the front and rear wheels as consistent as possible when cornering at high speed, so that the vehicle can obtain better handling.

Double wishbone front suspension
The front suspension of the GT series is the first and adopts the same double wishbone structure as the top sports car, which great improves the handling of the vehicle while.

Trailing arm suspension
The rear suspension of the GT series adopts the same trailing arm structure as the top motorcycle which greatly improves the driving comfort while ensuring the sensitivity of the suspension.

Hydraulic shock absorber
The entire GT series comes standard with 15-level damping adjustable hydraulic shock absorbers at the front and rear, and users can personalize the vehicle according to the usage scenarios and preferences Whether it's high-speed cruising on flat asphalt or off-road exploration on country lanes , the GT will accompany you to the end in perfect condition

Hydraulic Brake System
The entire GT series comes standard with a 20mm front and rear dual-piston hydraulic brake system, combined with a heavy-duty perforated ventilating disc with a diameter of 140mm and a thickness of 2.5mm, enabling the vehicle to have strong braking power even under severe track conditions.

self-healing tires
All GT series are equipped with 11-inch tubeless tires with a width of 92mm as standard, so that the vehicle has excellent grip no matter on the road or country trails. its unique "tire puncture self-healing coating can fill the puncture by itself after the tire is accidentally punctured, greatly reducing the risk af puncture and the difficulty of tire maintenance.

All aluminum frame
The entire GT series comes standard with a high-strength and lightweight all-aluminum frame, and uses aerospace-grade material processes such as "forging" "liquid die forging", and "high pressure extrusion" to create an ultra-high body rigidity that can cope with "extreme sports".

PM-OLED transparent display
GT2 adopts the industry's first PM-OLED transparent screen, which can display "speed", "real-time power", "remaining battery", "remaining mileage", "driving mode", "light status", "driving form". "SDTC" status" and other information. After the Boost mode is turned on, the screen will also enter the exclusive "beast mode", displaying the "power reserve status" in real time.

900 lumen LED lighting
The entire GT series comes standard with up to 900 lumens of LED lighting, daytime running lights and front and rear turn signals.

Themed mood lights
The GT series is equipped withar atmosphere lights. and users can choose from 11 personalized themed lighting effects such as "fighter tail flame" and "Just Dane through the APP.

Dual charging technology
The GT2 comes standard with two chargers, which can charge the vehicle at the same time through "dual charging" technology faster charging. Users can also place the chargers separately in different places for better charging convenience.

Double insurance quick folding mechanism
All GT series are standard equipped with double insurance quick folding mechanism. On the premise of ensuring safety and sturdiness, users can quickly fold the handle bar and store the scooter in a small space such as the trunk of the car.