Introducing the ShowSee Nose Hair Trimmer C1, the ultimate grooming tool designed to effortlessly tackle unwanted nose hair with precision and ease. Say goodbye to the discomfort and embarrassment caused by unsightly nose hair, and embrace a new level of confidence and sophistication.
Equipped with advanced technology, the ShowSee Nose Hair Trimmer C1 boasts a powerful yet gentle rotary cutting system. Its high-speed motor ensures efficient trimming, while the rounded blade tip guarantees a safe and painless experience. No more tugging or irritation, just a smooth and precise trim every time.
This sleek and compact trimmer is ergonomically designed to fit comfortably in your hand, allowing for maximum control and maneuverability. Its lightweight construction makes it perfect for travel, ensuring you stay well-groomed wherever you go. The ShowSee Nose Hair Trimmer C1 is also equipped with a protective cap, keeping the blades clean and safe when not in use.
With its versatile design, this trimmer is not limited to just nose hair. It can also be used to trim ear hair, eyebrows, and even shape your beard or mustache. The ShowSee Nose Hair Trimmer C1 is a true all-in-one grooming solution, saving you time and money on multiple tools.
Featuring a rechargeable battery, this trimmer offers cordless convenience and long-lasting performance. Say goodbye to the hassle of constantly replacing batteries and enjoy the freedom of a reliable and eco-friendly grooming tool.
The ShowSee Nose Hair Trimmer C1 is not just a practical grooming device, but a statement of style and sophistication. Its sleek and modern design adds a touch of elegance to your grooming routine. Packaged in a premium box, it also makes for a perfect gift for your loved ones.
Invest in the ShowSee Nose Hair Trimmer C1 and experience the ultimate grooming solution that combines efficiency, precision, and style. Embrace a new level of confidence and sophistication, knowing that you are always impeccably groomed. Upgrade your grooming routine today and discover the value and convenience this exceptional trimmer brings to your life.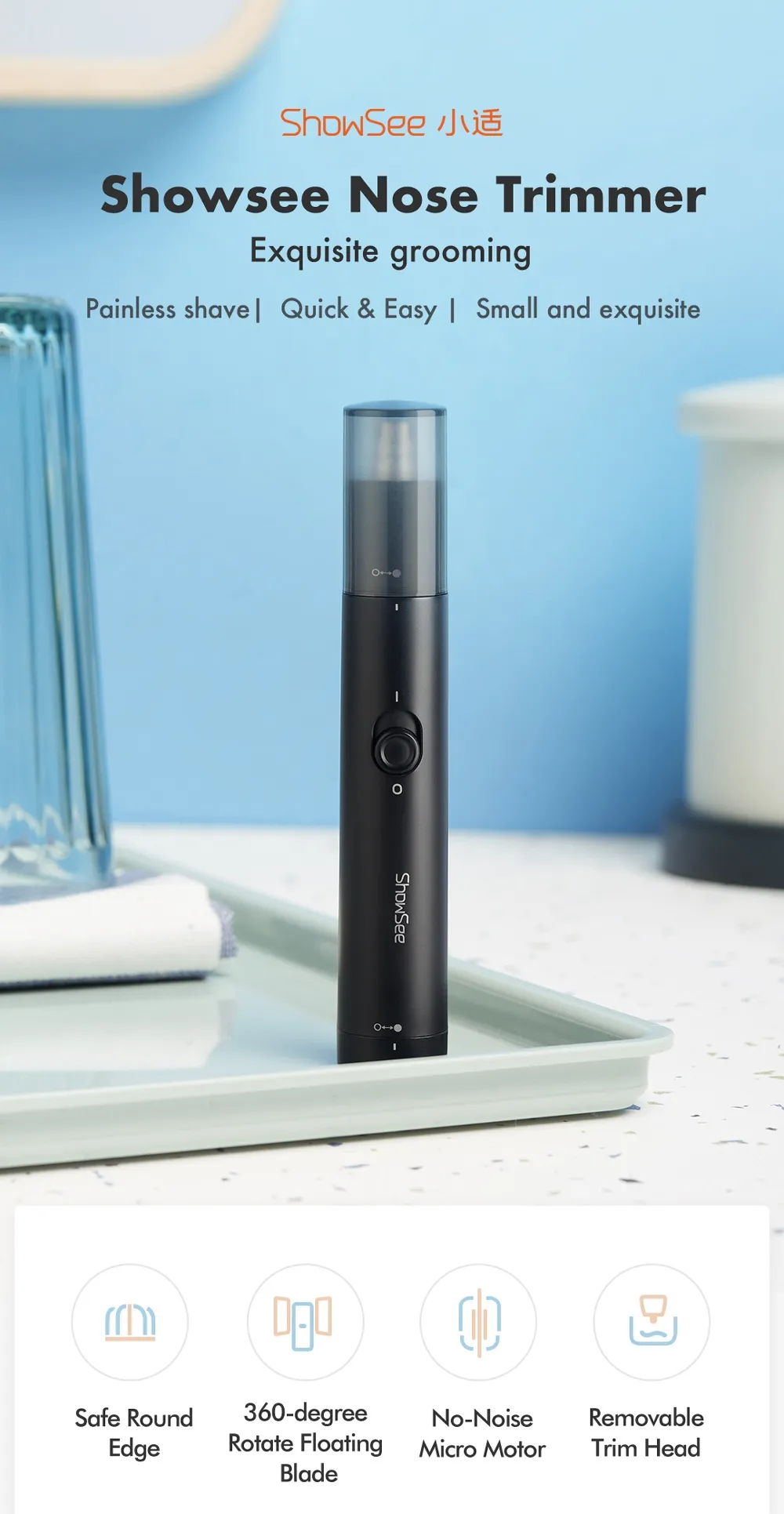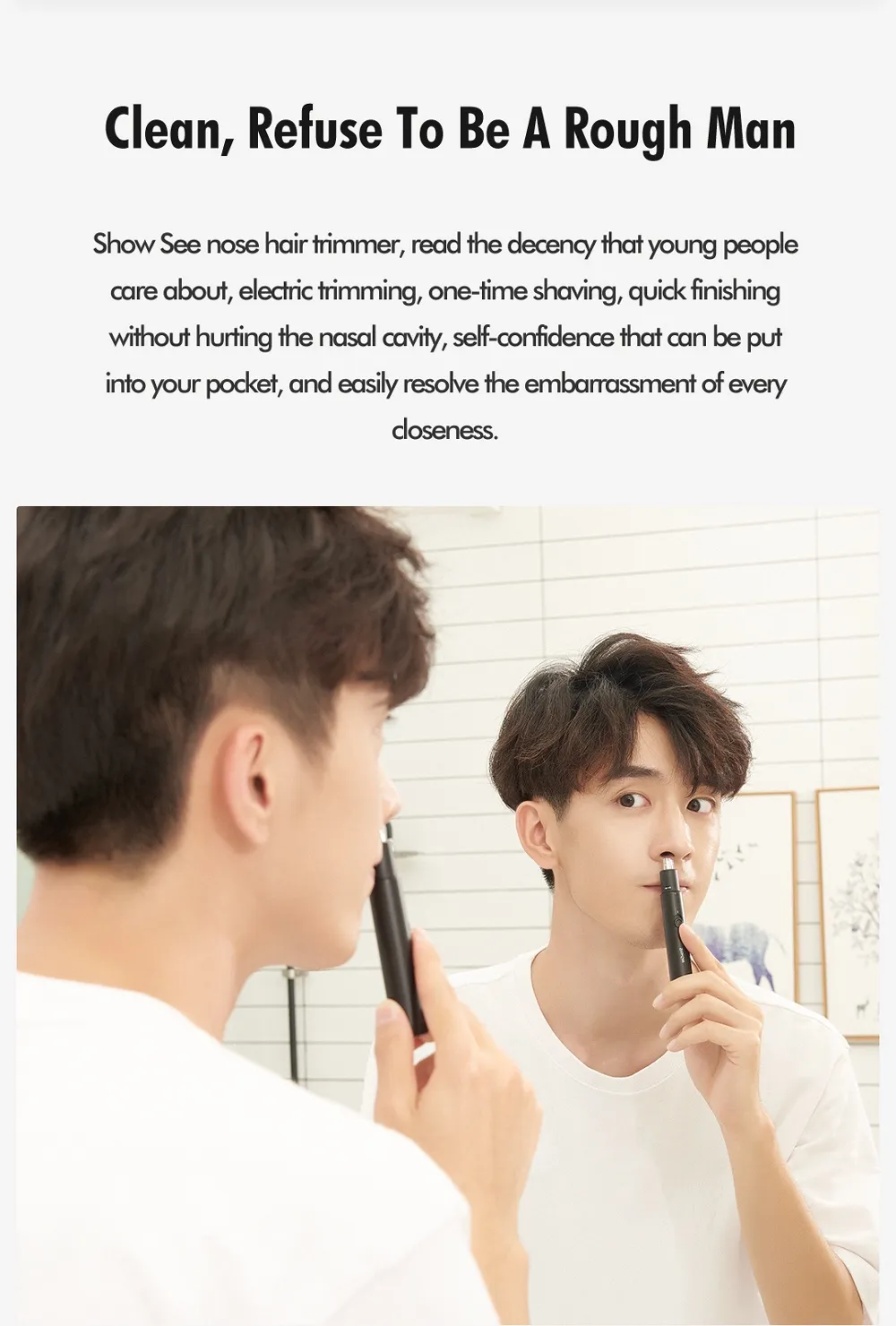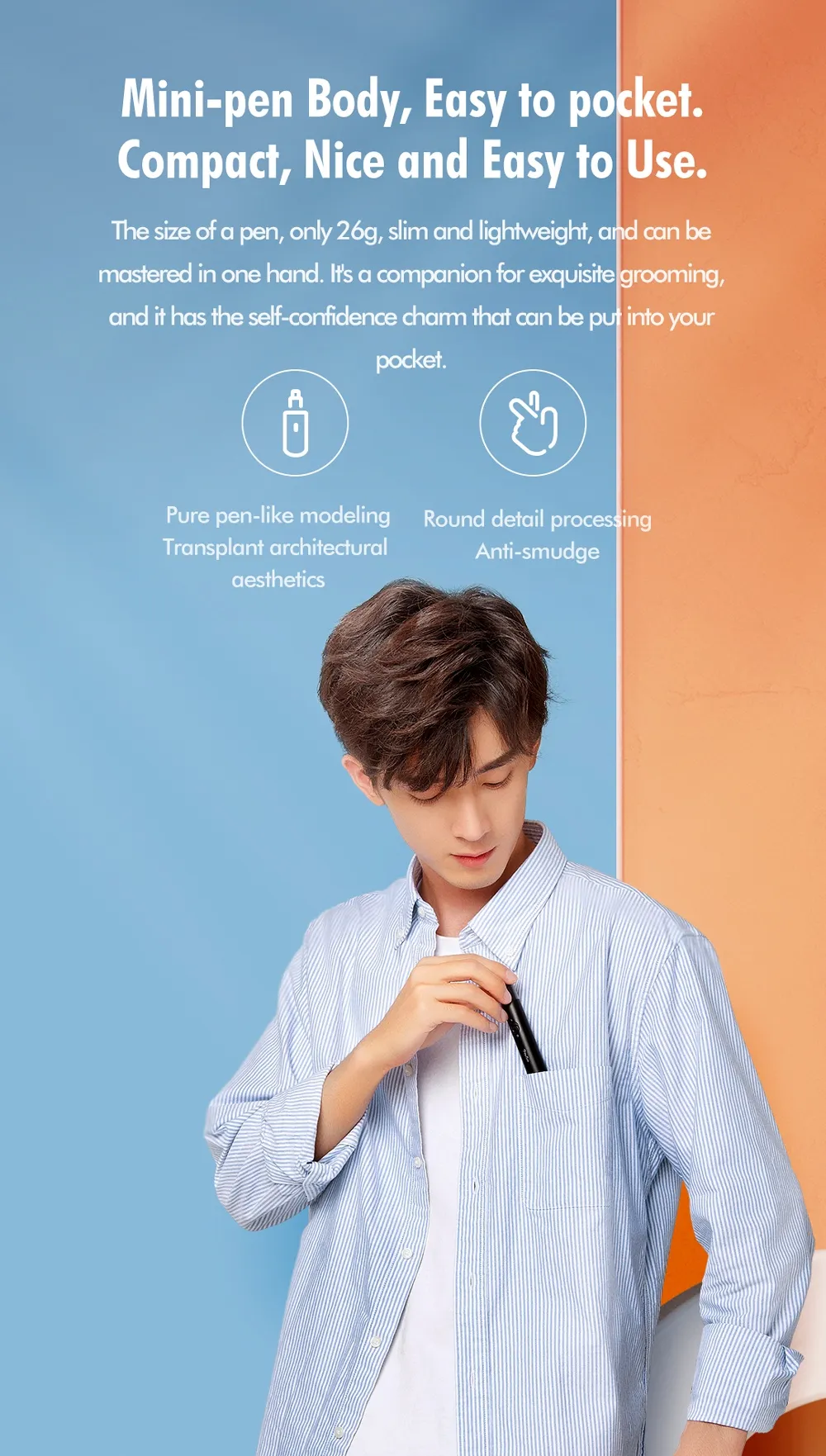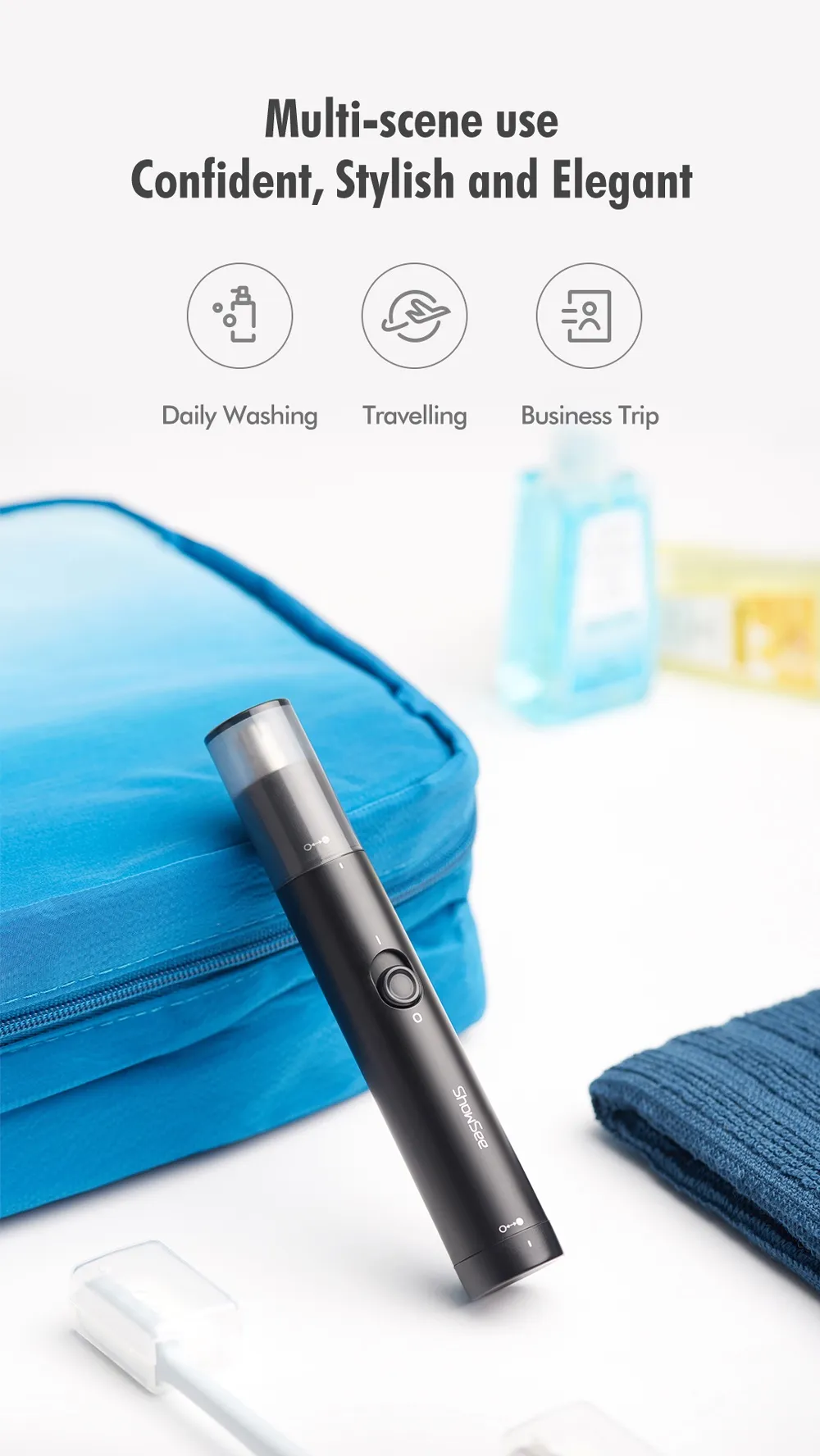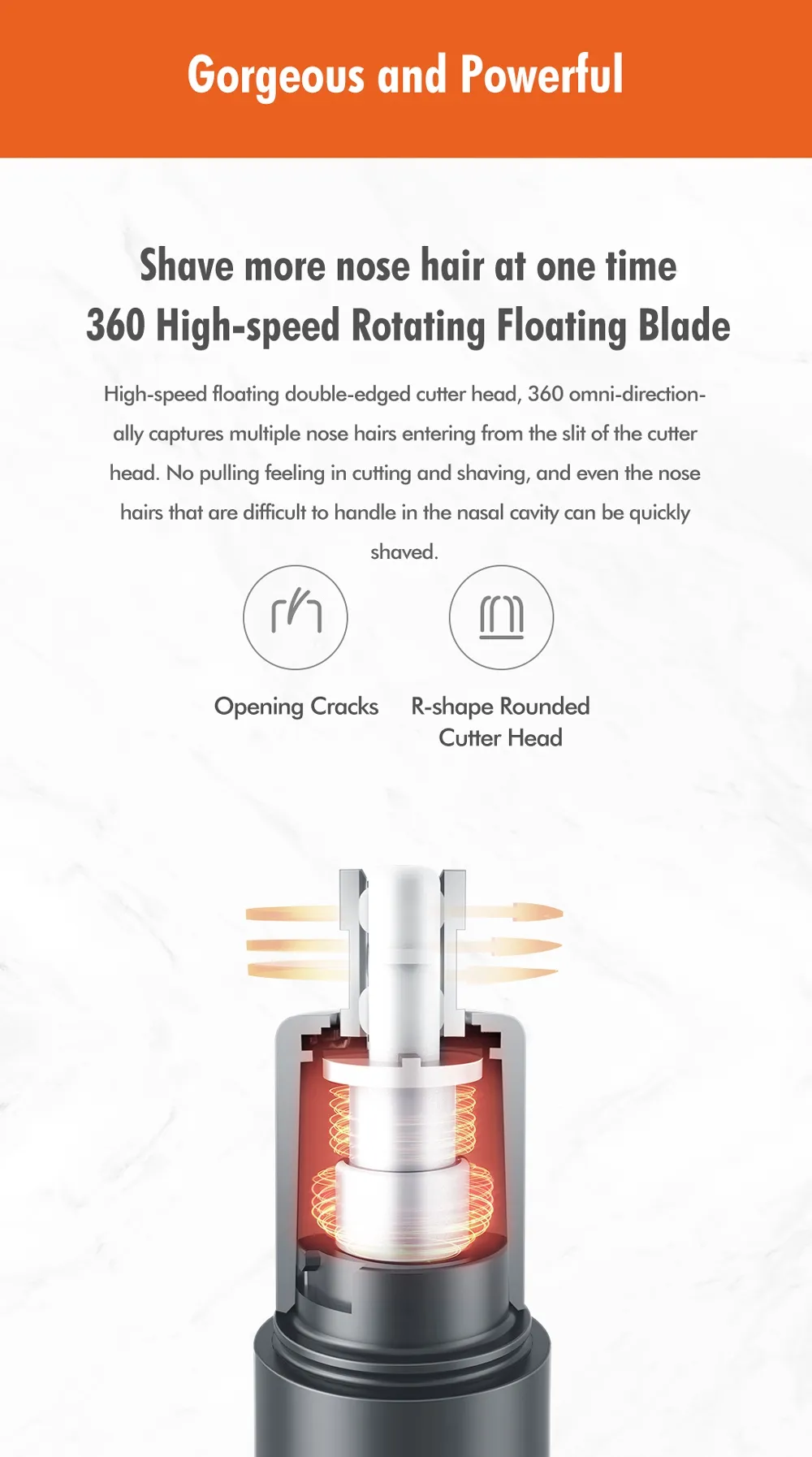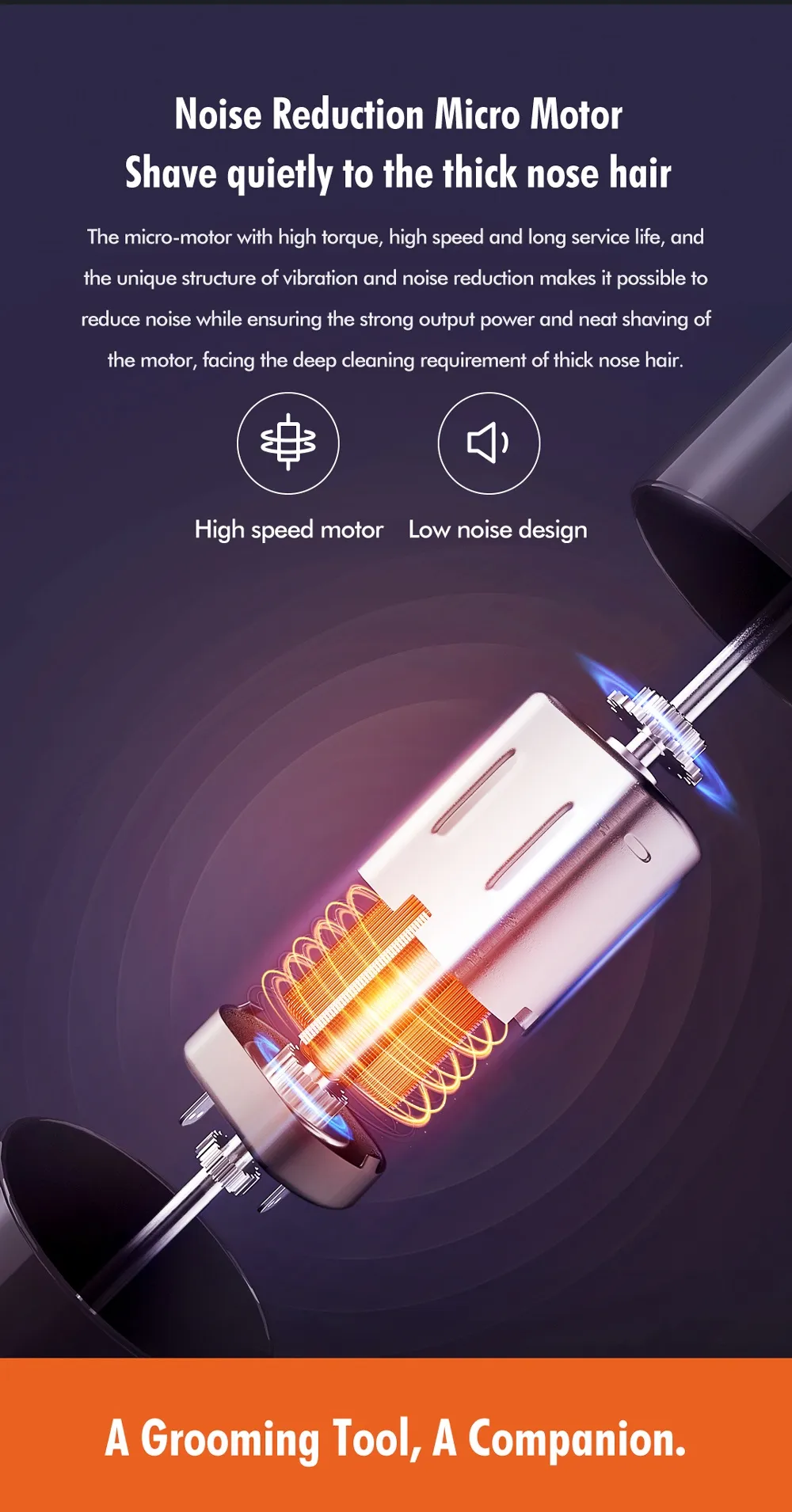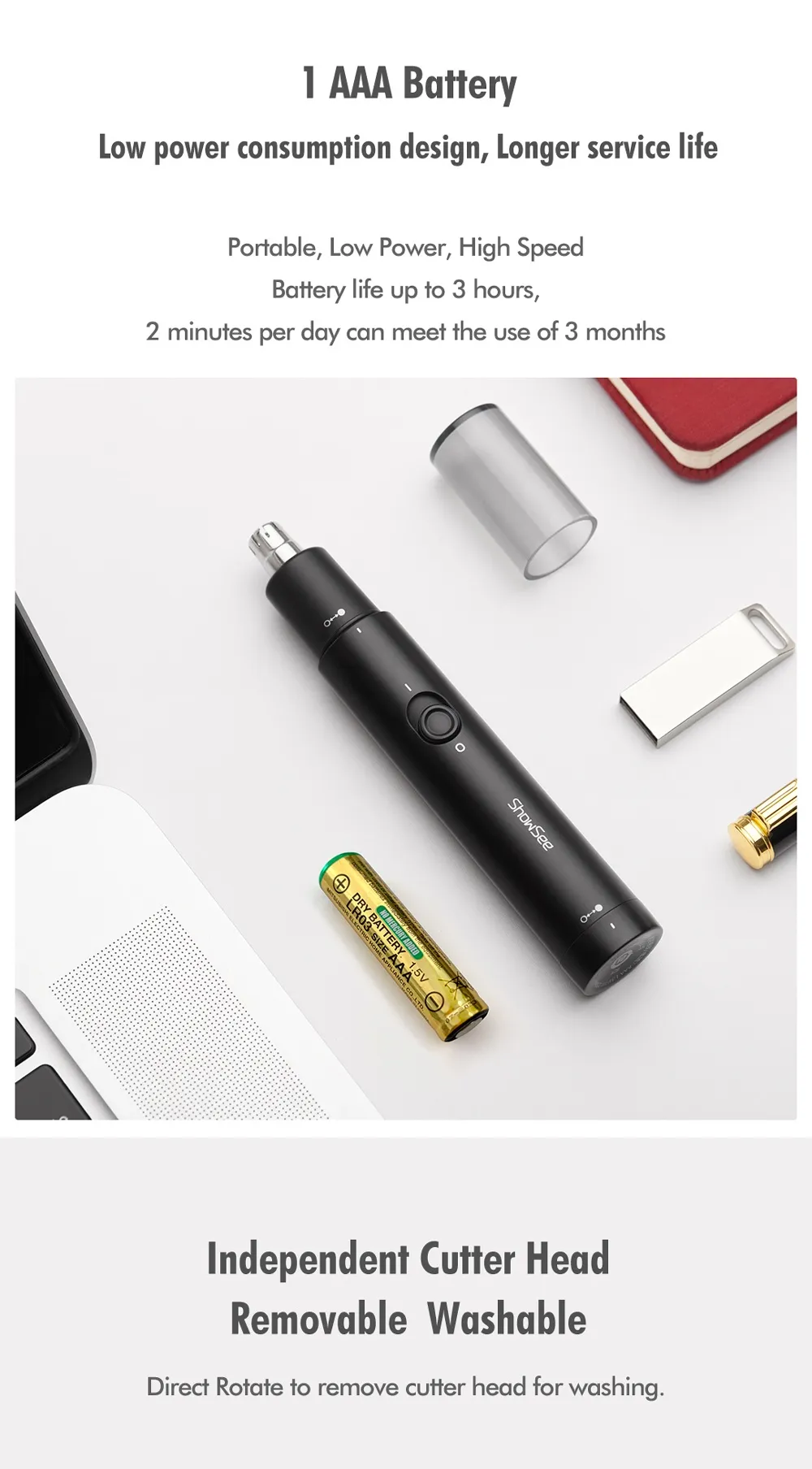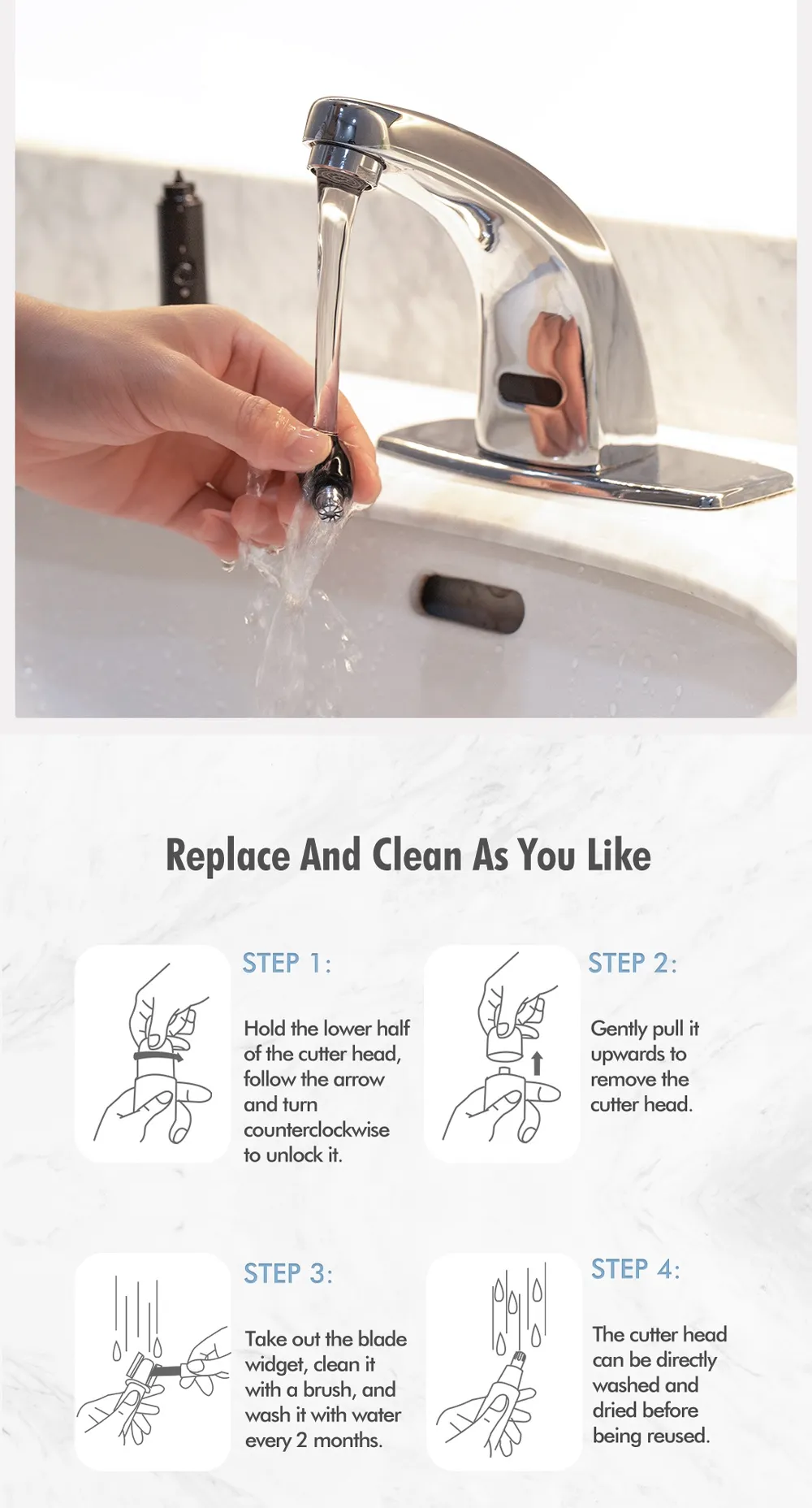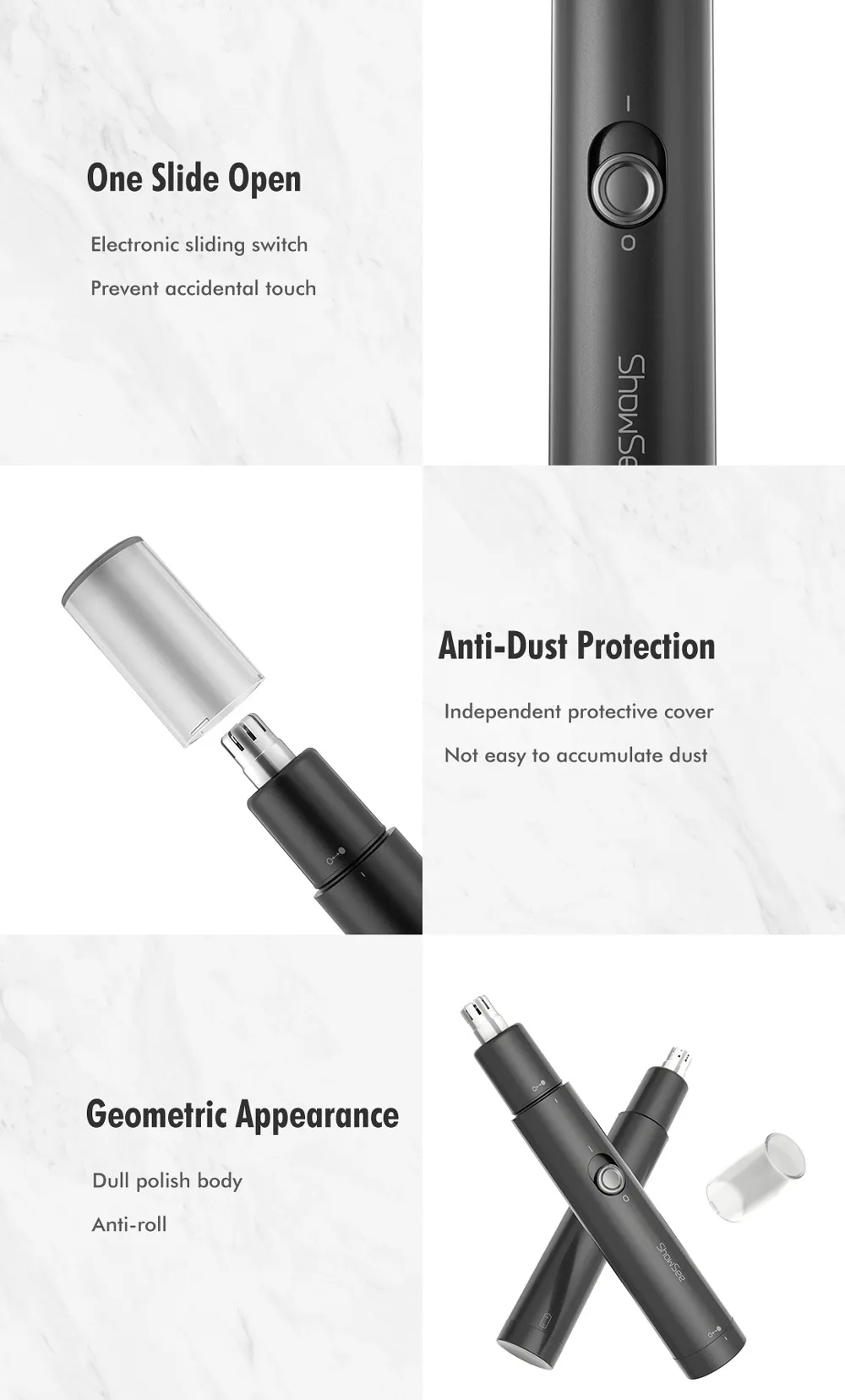 ShowSee, Xiaomi Ecological Chain Brand. ShowSee is created for young people who pursue beauty and quality. It starts with the value of high-quality, and extremely cost-effective products that adapt to the personal care lifestyle.
𝑭𝒆𝒂𝒕𝒖𝒓𝒆:
1. High speed, low noise, high shear forces do not pull hair, painless nose hair shaved
2. Shaved painless, quick and simple, small and exquisite, lasting companionship
3. Mini pocket pen body, compact, lightweight, good-looking, and easy to use
4. Fast trimming, 360° high-speed rotating blade floating
5. Noise and vibration reduction micro-motors, no noise working
6. Powered by 1 x AAA battery, the lifetime is up to 3 hours
7. Detachable body, the head is washable, easy to clean
8. Geometric appearance, its matte feel of the fuselage is elegant and fashion
9. Dust protection, designed with an independent protective cover
10. Side opening design, electronic sliding switch to prevent accidental touch
11. Can also be used for ears
𝑺𝒑𝒆𝒄𝒊𝒇𝒊𝒄𝒂𝒕𝒊𝒐𝒏:
Brand: ShowSee
Model: C1-BK
Materials: ABS
Voltage: DC 1.5V
Trimming Area: Nose
Cleaning: Washable
Use Condition: Dry
𝑵𝒆𝒕 𝑪𝒐𝒏𝒕𝒆𝒏𝒕:
1 x Nose Hair Trimmer
1 x Cleaning Brush